My name is Nate, and I am Aimee's husband. While Aimee is frequently baking up a storm in the kitchen I am outside grilling up a feast.  I absolutely love grilling and love the flavors you get from cooking with charcoal.
Aimee recently gave me a rotisserie for my grill as a gift, and I have been using it extensively.  I understand that many of the readers of this blog are not big-time grillers, but this recipe is easily converted for use in the oven.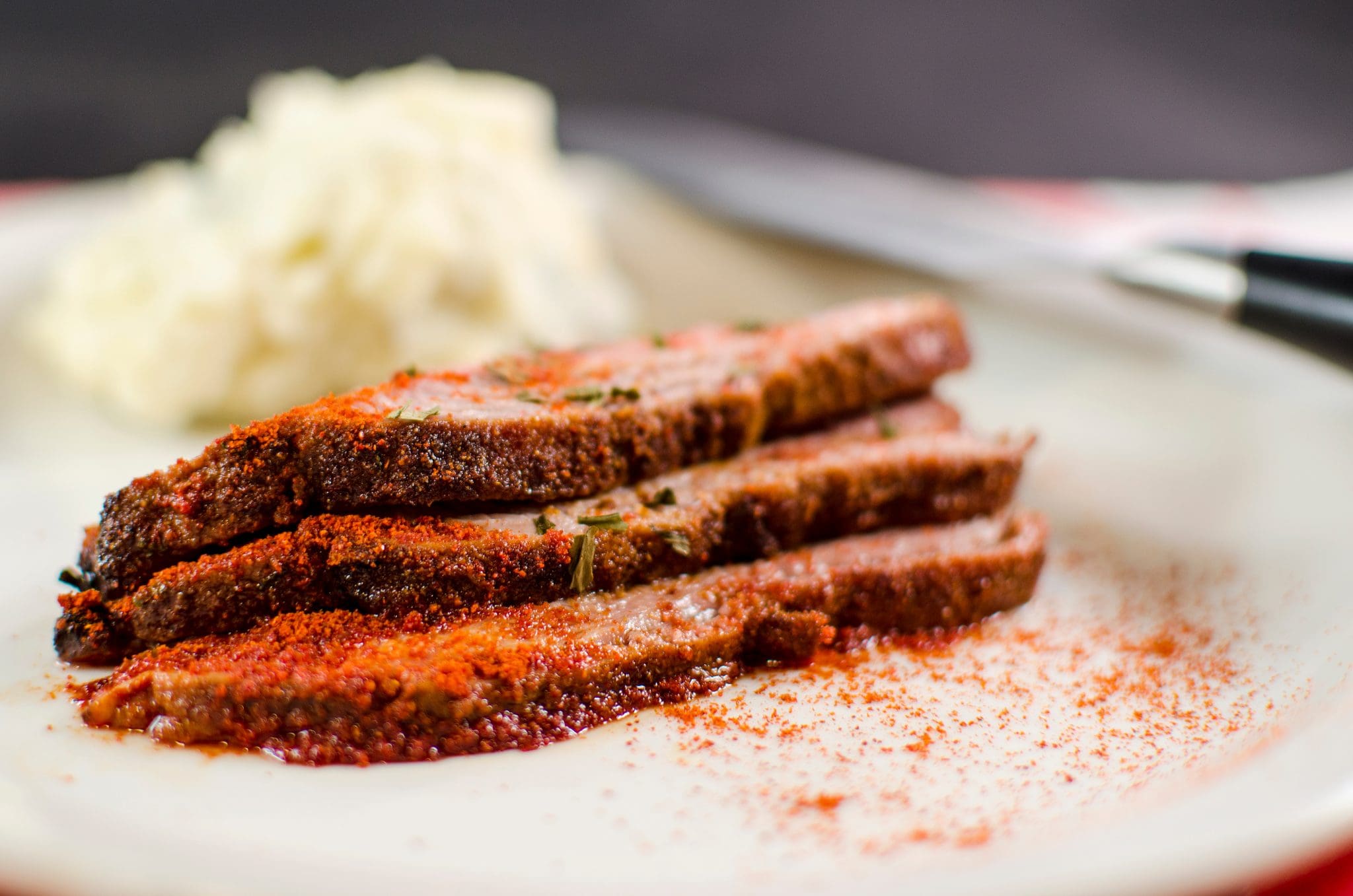 Middle-Eastern Flank Steak

2 pound flank steak
1 tsp olive oil
1 tsp salt
1/2 tbsp brown sugar
1/2 tsp onion salt
2 tbsp Hungarian paprika
1 1/2 tbsp ground cumin
2 tsp dried mint
1/2 tsp ground nutmeg
1 tsp ground allspice
1. Heat oven to 350 degrees
2. Combine dry ingredients in a bowl to create dry rub
3.  Use olive oil to baste the flank steak
4.  Rub the dry rub mixture evenly over the flank steak
5.  Place in baking pan and cover
6.  Bake for 50-60 minutes or until medium-rare to medium (130 to 145 degrees internally).
7.  When done, remove from oven and let sit for 5-7 minutes to prevent juices from running out of the meat when slicing
8.  Slice in 1/4″ thick to 1/8″ slices, depending on preference.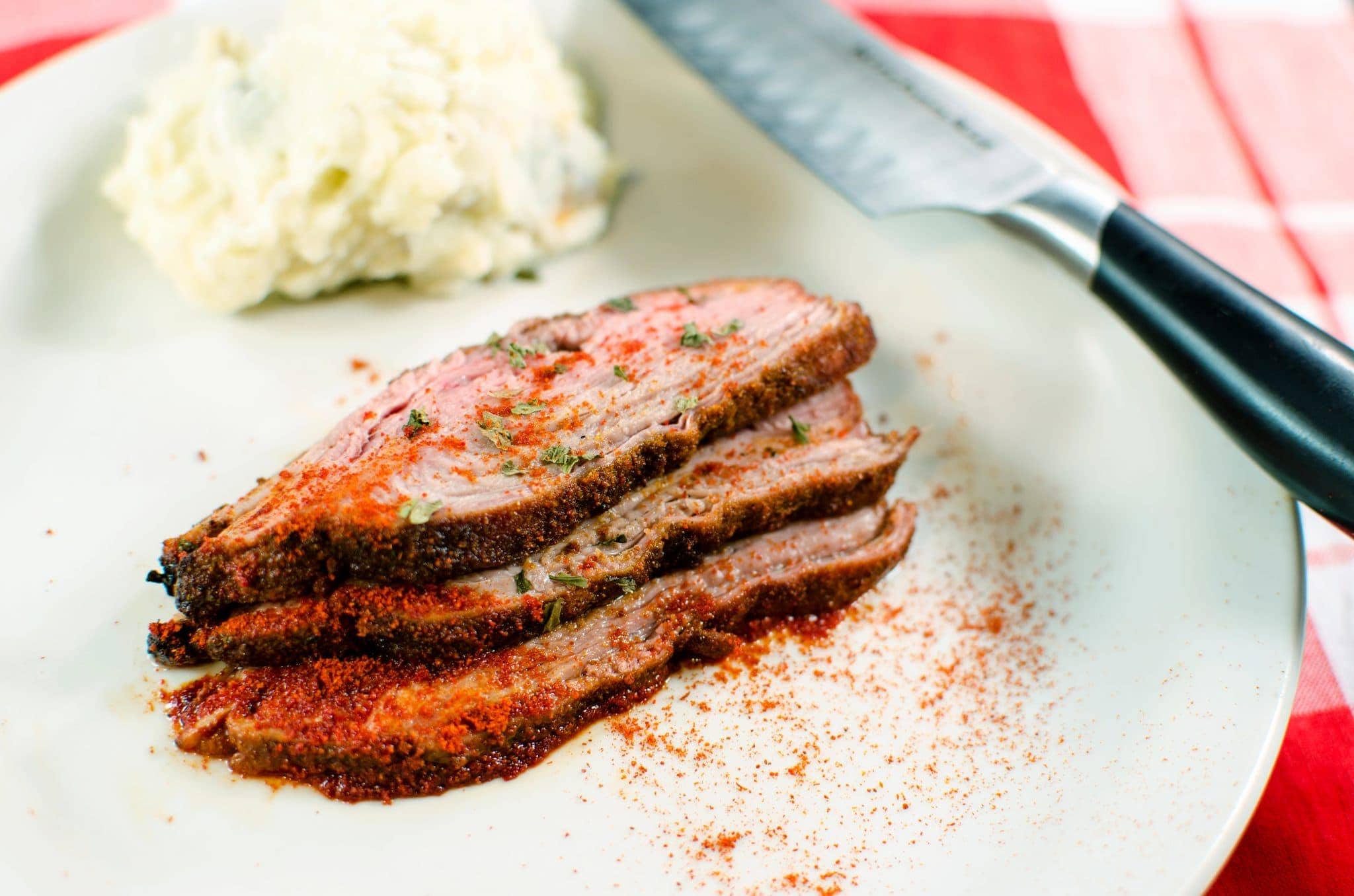 Flank steak can get very tough if you overcook it so keep an eye on the internal temperature while cooking.  Enjoy!
If grilling, follow steps 1-5 and bake on medium heat on grill for 35-45 minutes.  Flip over every 7-10 minutes and then continue with steps 7 and 8.