**I received free product in exchange for doing this review, but was not otherwise compensated. All opinions are my own.
Sunday was Father's Day, as you know. And unfortunately I made Nate cook his own dinner. The fortunate part for him (and me) was that this meant he could grill up something extra delicious for us to eat. Nate cooked up some delicious ribs and garlic bread and it was amazing!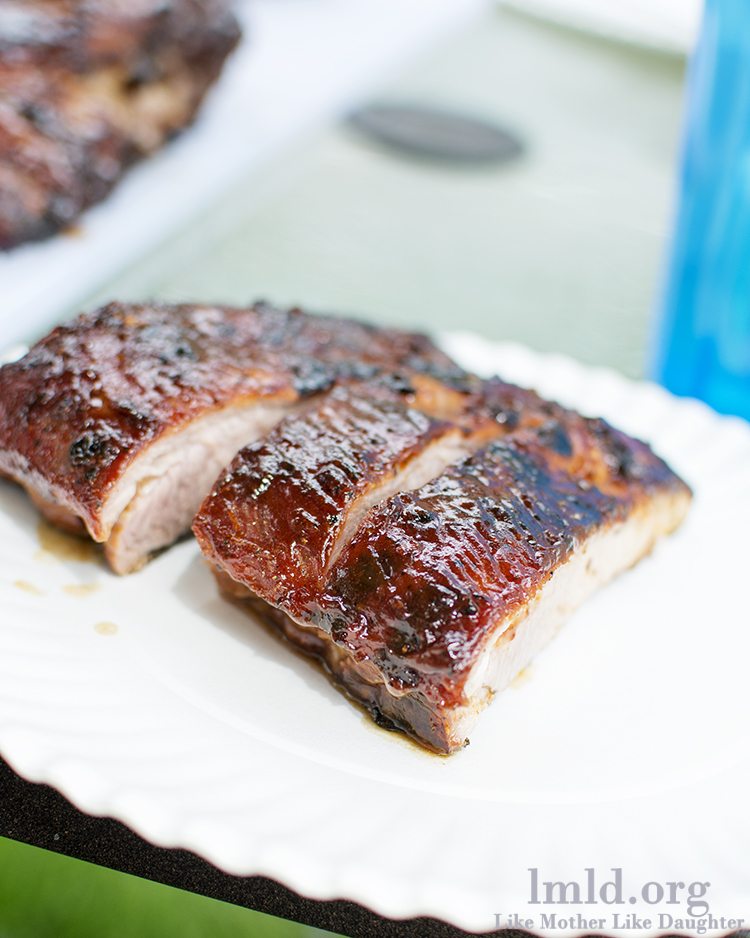 He cooked the ribs in our smoker for a couple hours to start, on a low temperature to give them that great smokey flavor and then moved them onto the grill over a high temperature to get them the crispy edges that I love.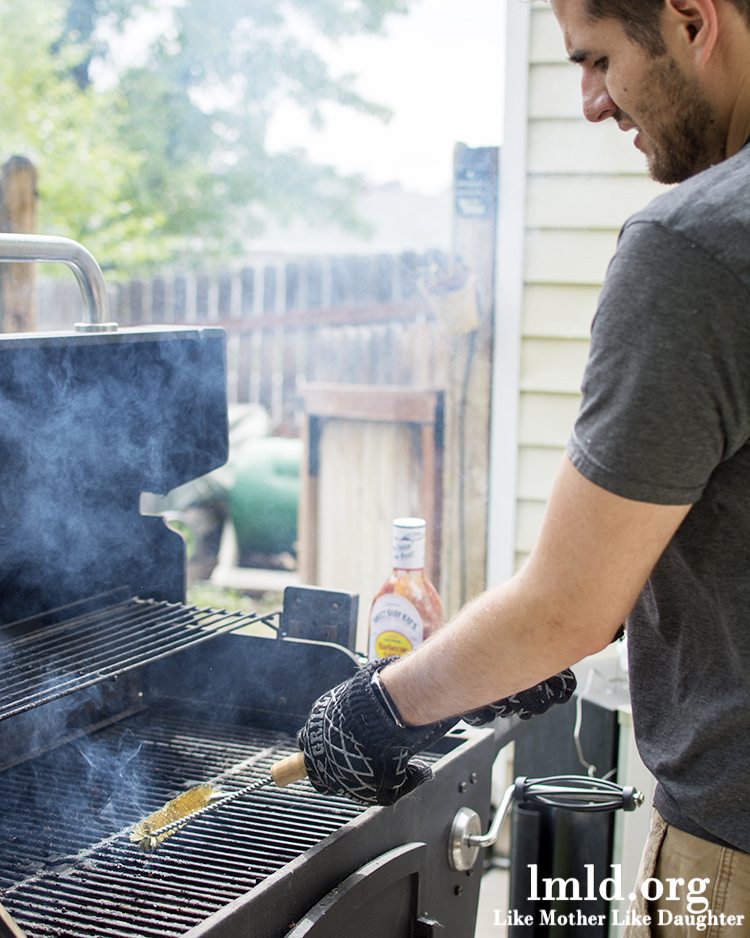 So while we were heating up the grill, and since we hadn't fully cleaned our grill grates in a while we decided to scrub scrub scrub the grill with our new Mr. Grill Grill Brush. And it worked great!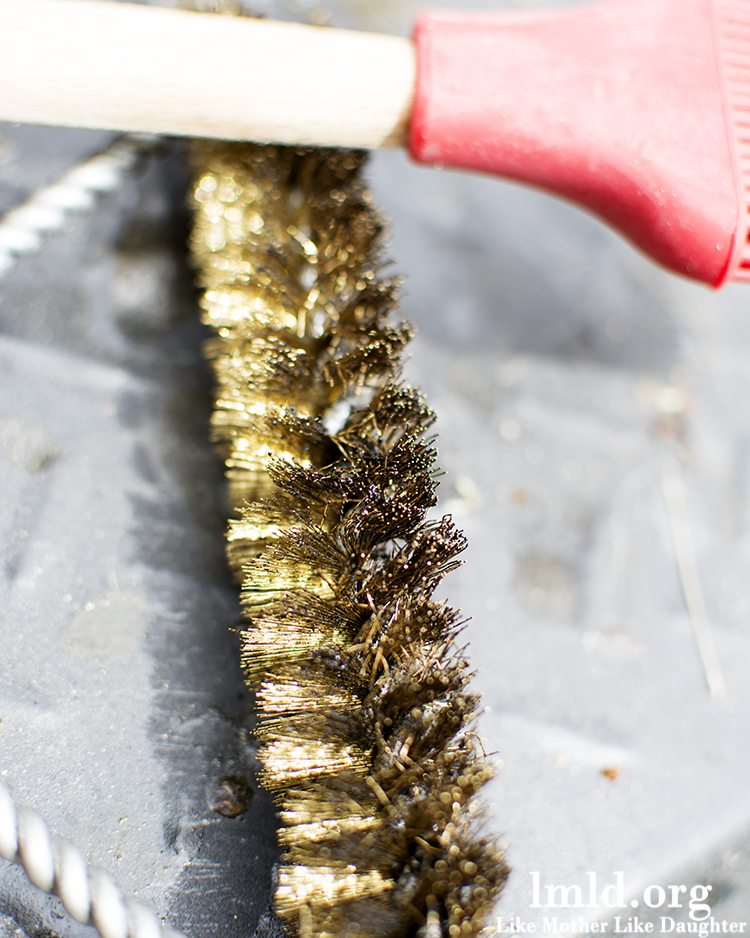 We were able to clean all the old junk off of our grill and the Mr Grill Grill Brush's long handle allowed us to do it while the grill was hot without burning our hands. In the future we will use the brush to clean off our grill immediately after cooking our meals.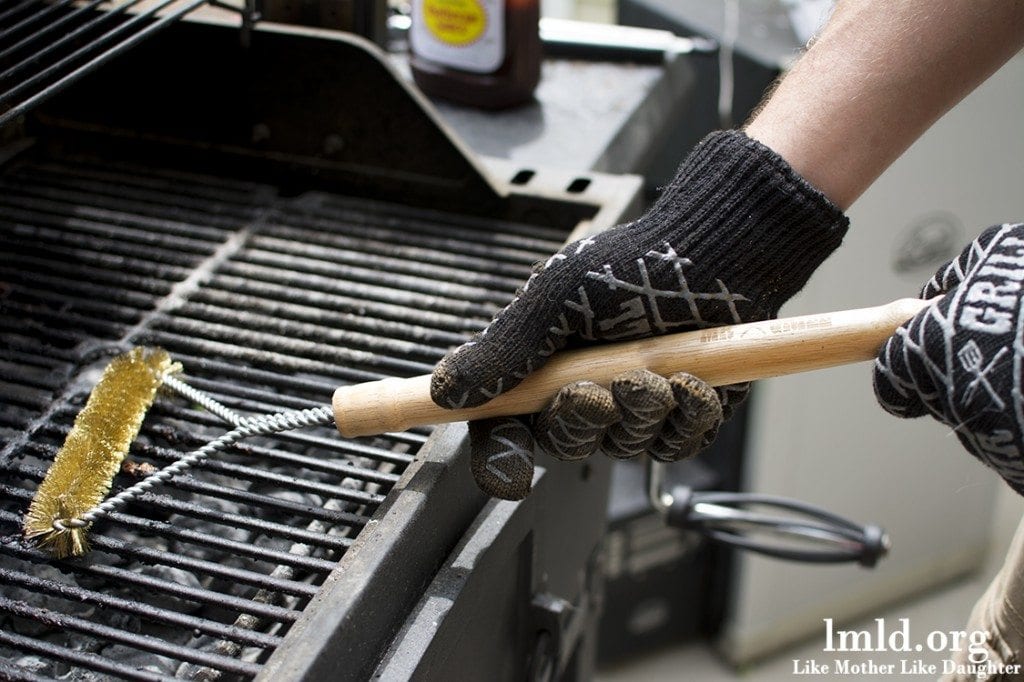 The brush was also easy to move around the grill and get all the corners and edges nice and clean. The strong brass brush scraped off all of our leftover food with ease.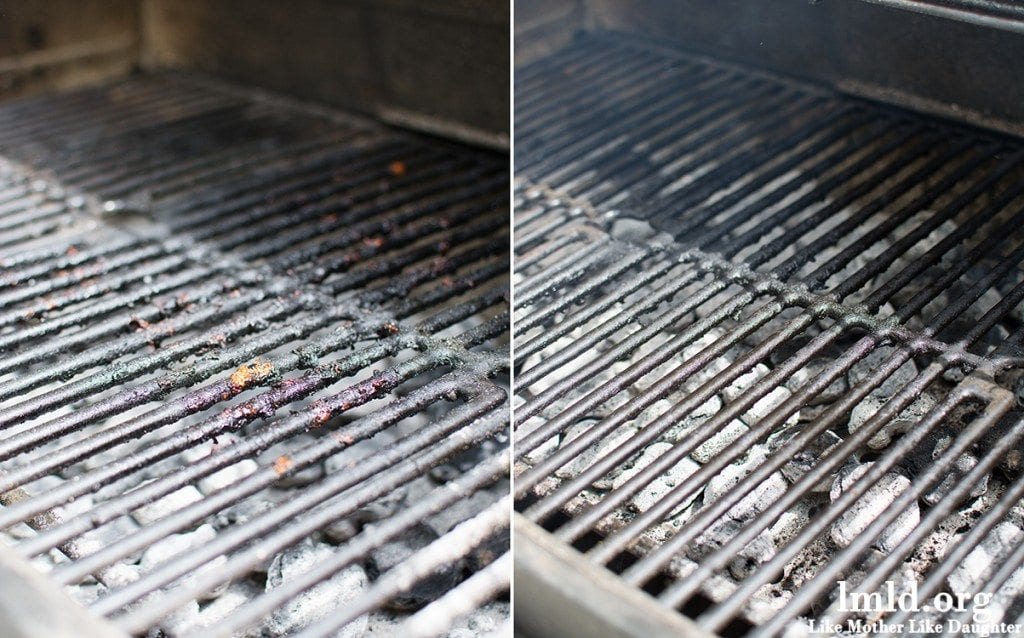 And be sure to check out the Mr. Grill website to see all of the other great grilling products they offer as well, such as these Mr. Grill Gloves too.
And I know you all love grilling in the summer too, so you'll definitely want one of these Mr. Grill Grill brushes too. And one of you can win one right now!