You guys, I'm gonna be honest. My husband is the brains behind like half of my recipes. I'll have an idea and he'll just add to it and make it even better. So basically I've been a slacker when it comes to blogging since having a baby. Thankfully, we had lots of awesome guest posters and thankfully mom has stepped up and been cooking up a storm. So, when doing my post for Lolly Jane for today, I just made it yesterday (Yep, super last minute). I was trying to think of what to make and Nate suggested a summer drink. So I was thinking something lemonadey.  And Nate suggested cherry limeade because we had cherries from a family in our neighborhood. And then he suggested mint cherry limeade because we had fresh mint in our garden.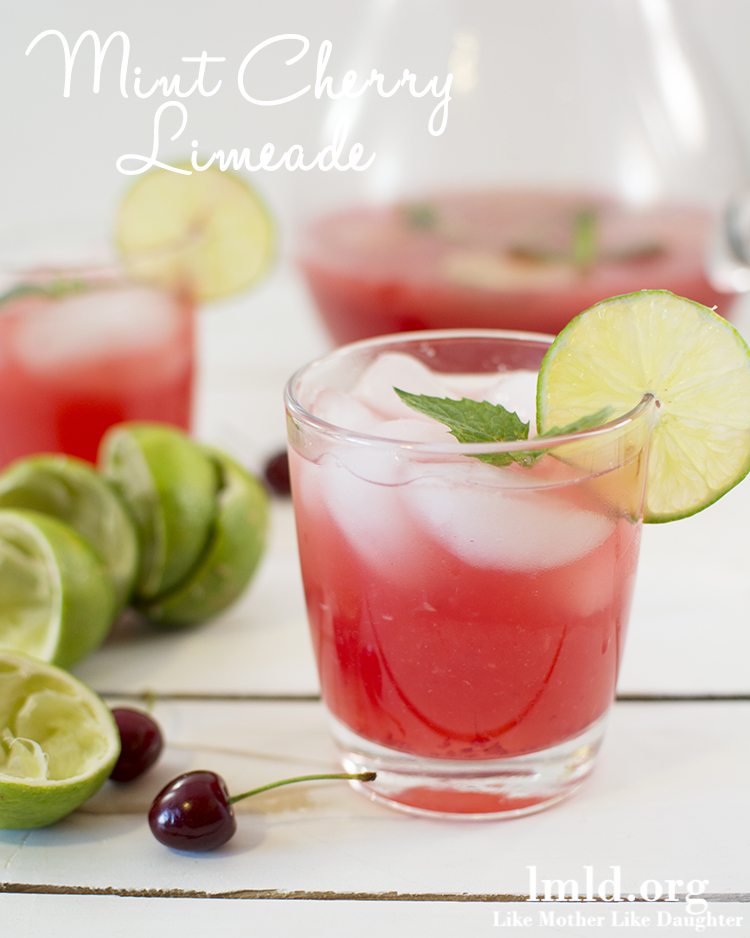 And so I made this mint cherry limeade yesterday, and it was seriously delicious. So refreshing. So perfect for a hot summer day.
I promise you'll love this. Really.