I was thinking about different types of s'mores we could make besides the traditional chocolate, graham and mallow. (And actually instead of plain hershey's chocolate, I love using a reese!) And you know I have my fluffernutter s'mores that I made a few weeks ago with peanut butter instead of chocolate and those were amazing, so why wouldn't other varieties of s'mores be great too?
So I decided – what about Berries and Cream S'mores. Instead of milk chocolate I used a white chocolate for the "cream" and added some strawberries and raspberries on top of our toasted marshmallow too.
This was seriously the best, you guys. The flavors all came together so well. You have got to try these berries and cream s'mores, whether you roast your marshmallow in the oven or over a fire.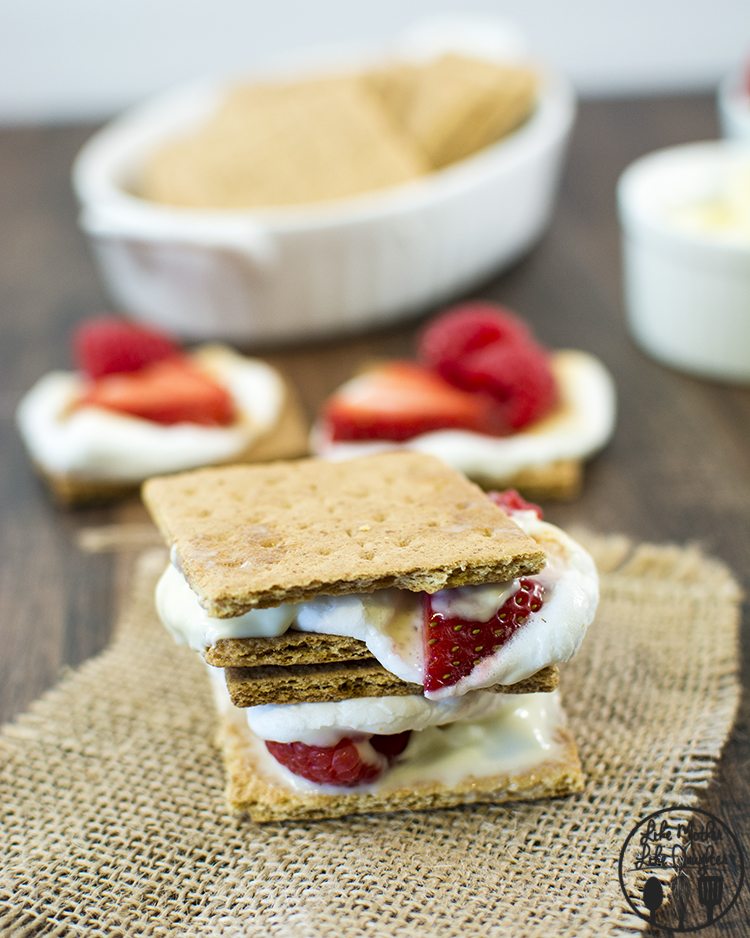 Berries and Cream S'mores
Ingredients
graham crackers (1 cracker per s'more)
white chocolate (2 pieces per s'more)
marshmallows (1 mallow per s'more)
strawberries, sliced
raspberries
Instructions
Roast your marshmallow till golden brown.
Break your graham cracker in half down the middle.
Put 2 pieces of chocolate on 1 half of your graham cracker, then a couple slices of strawberries and a couple raspberries and top with roasted marshmallow and second graham cracker.
Enjoy the delicious taste of berries and white chocolate on a s'more!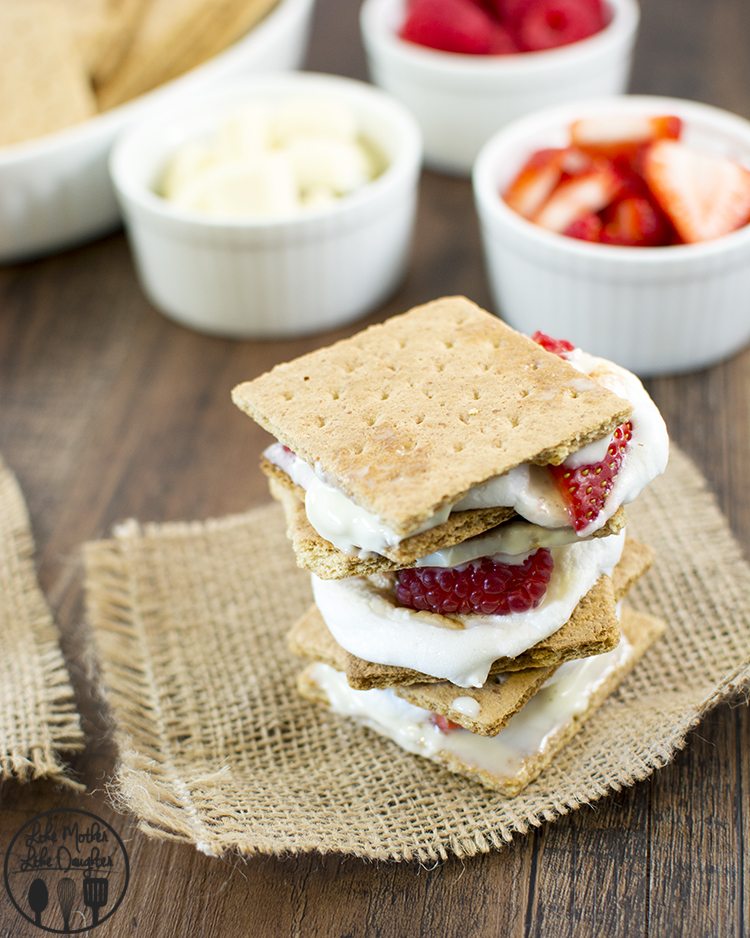 You might like these other s'mores recipes too: