This strawberries and cream poke cake starts with a cake mix, filled with a fresh and sweet homemade strawberry sauce and topped with whipped cream. Its perfect for an easy, yet elegant, and delicious dessert that everyone will love!
Pin this Strawberries and Cream Poke Cake for Later.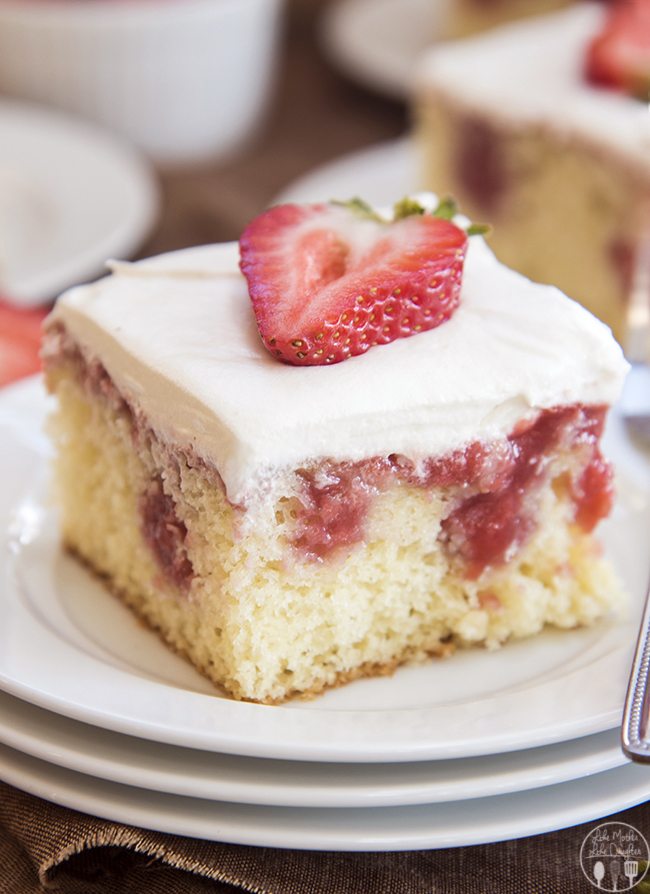 I've fallen in love poke cakes recently, and I'm wondering why I didn't make more of them sooner. They are so good because they are so easy, moist throughout, often topped with whipped cream, and did I mention delicious?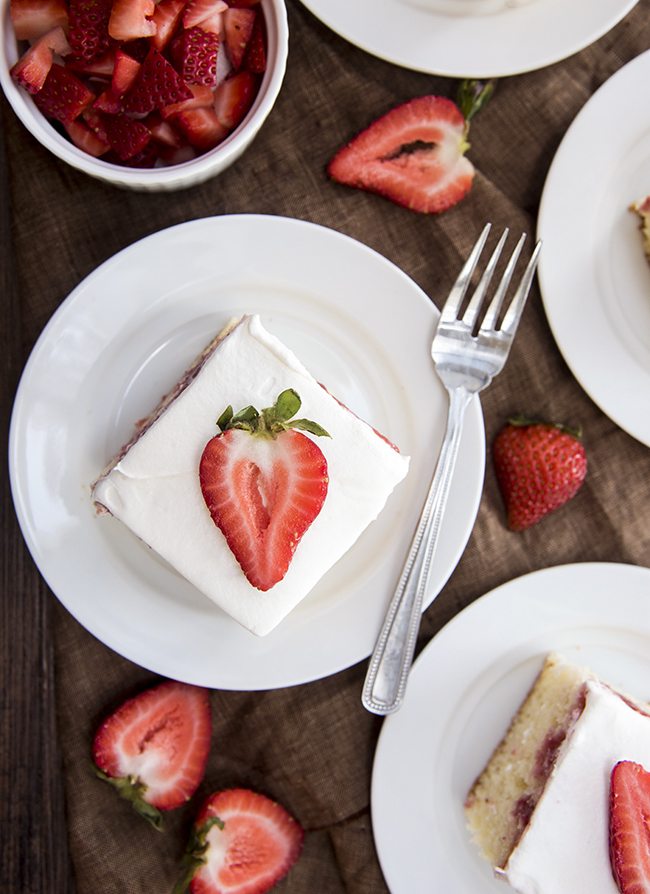 This strawberries and cream poke cake fits all of these descriptions. It starts with your favorite white cake mix. I used a french vanilla cake mix, but any white cake mix should do just great. You'll stuff the cake full of fresh homemade strawberry sauce and top it with whipped cream (cool whip or homemade works great). Serve the cake up topped with fresh strawberry slices to make it extra pretty.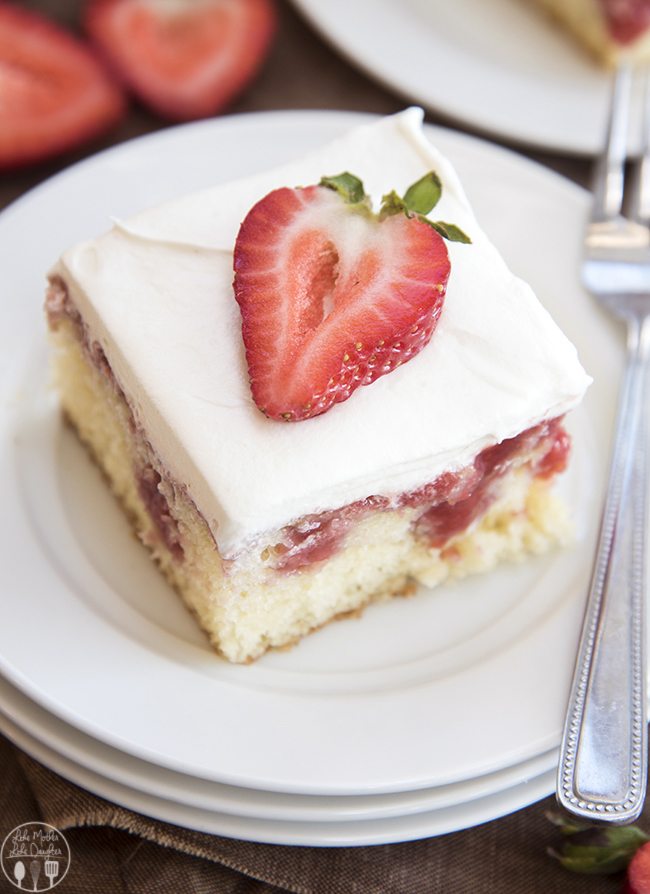 I didn't want this to be a traditional jello poke cake so I made a homemade strawberry sauce using fresh strawberries. So you'll need fresh strawberries (I've made it before with frozen and they work great too – they'll just need to be thawed so you can blend them up), sugar, lemon juice and vanilla extract.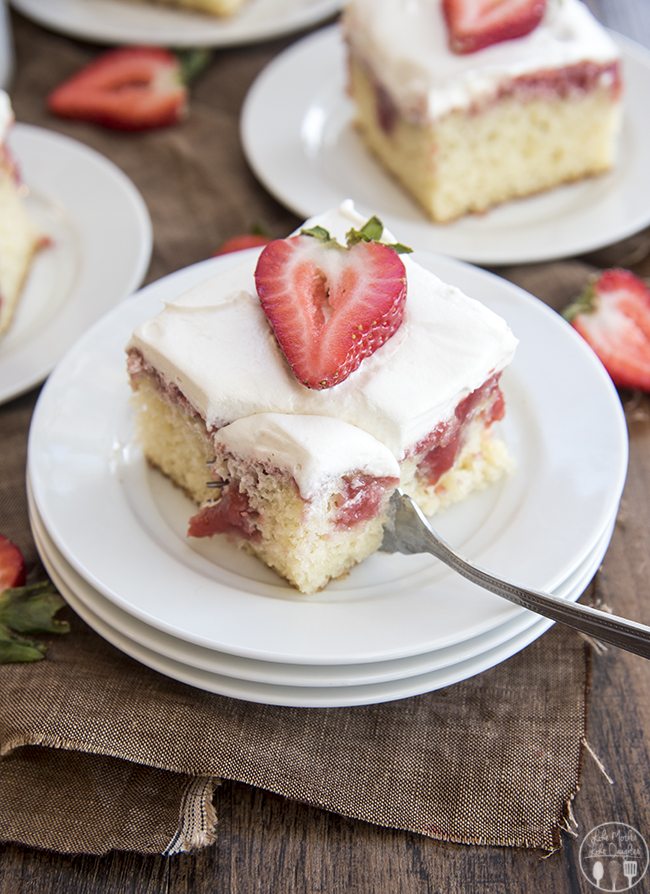 Today is national strawberries and cream day and this cake is the perfect way to celebrate! The smooth and soft and moist cake pairs perfectly with the sweet juicy strawberry sauce. Top it all with creamy cool whip and this is a cake you won't forget. Its perfect for today, or all summer long! Easy enough for any occasion, but fancy enough for a party. I promise you'll love it!
Strawberries and Cream Poke Cake
Ingredients
1 white cake mix
eggs, oil/butter, and water as called for on cake mix box
8 oz cool whip
For the Strawberry Sauce:
2½ cups chopped strawberries
½ cup sugar
½ tsp vanilla
½ tsp lemon juice
Instructions
Prepare cake mix and bake according to package directions in a 9x13 pan.
Blend strawberries in a blender or food processor until smooth.
Add pureed strawberries, sugar, vanilla and lemon juice to a small sauce pan over medium high heat.
Heat until sugar is dissolved and strawberry sauce is thickened a bit, for about 5 minutes. Set aside.
When cake is done cooking, allow to cool for about 5 minutes.
Poke cake all over with a wooden spoon or fork.
Pour strawberry sauce over the top of the cake and spread evenly to fill all the holes.
Cover cake and allow to cool in fridge for about an hour.
Top cake with cool whip and spread evenly.
Place cake back in the fridge for another 4 hours, up to overnight.
Slice and serve.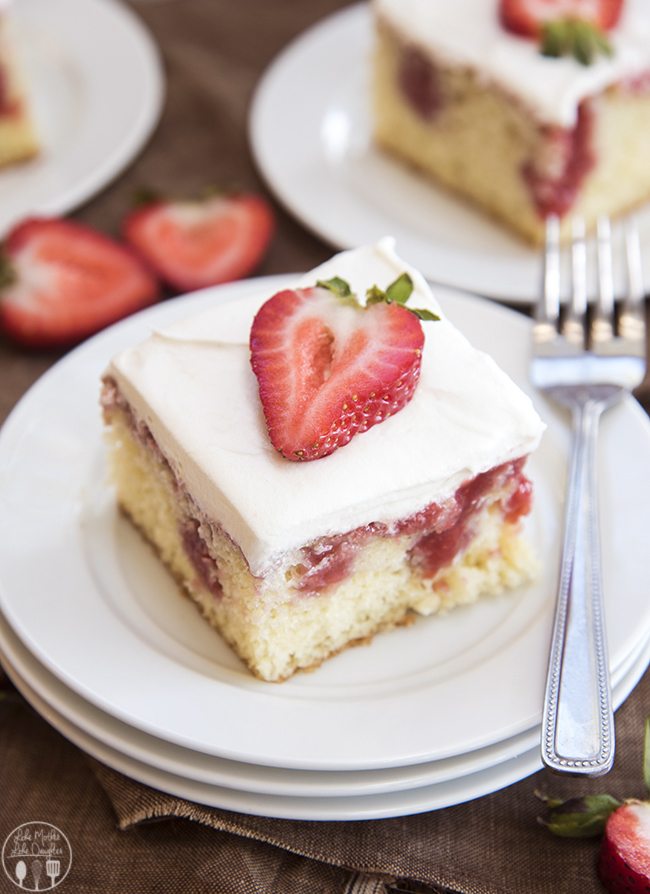 Here are over 10 more delicious strawberries and cream recipes from my blogger friends that I think you'll love!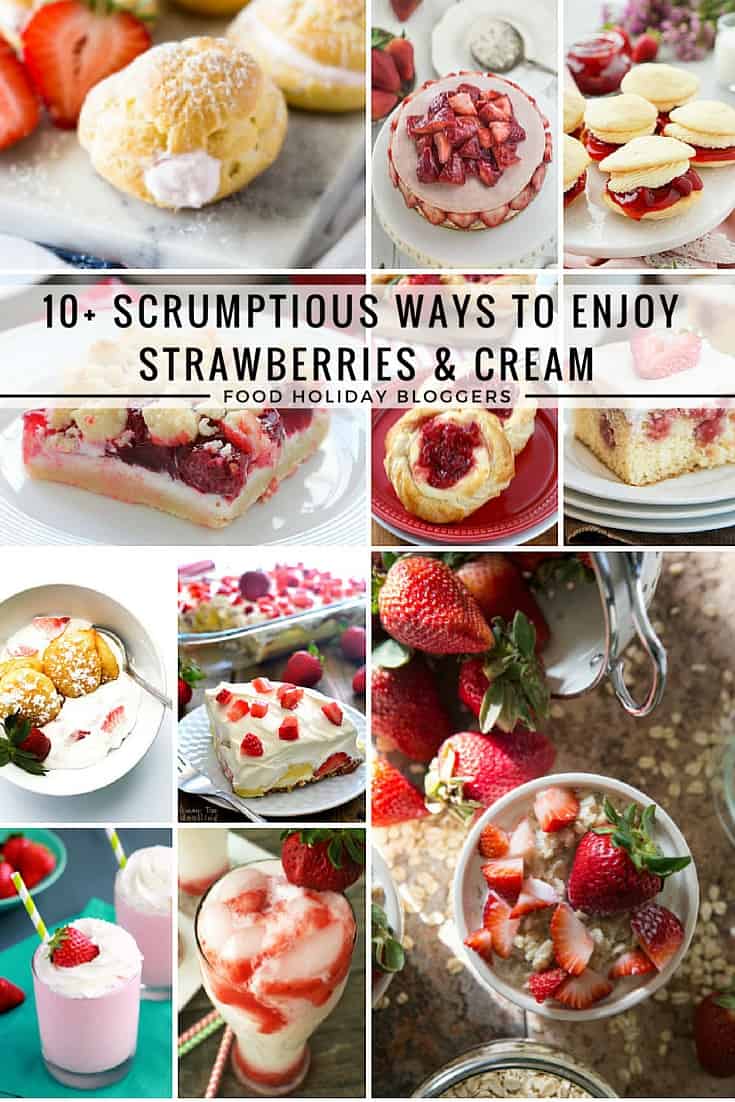 Strawberries and Cream Bars // Dessert Now, Dinner Later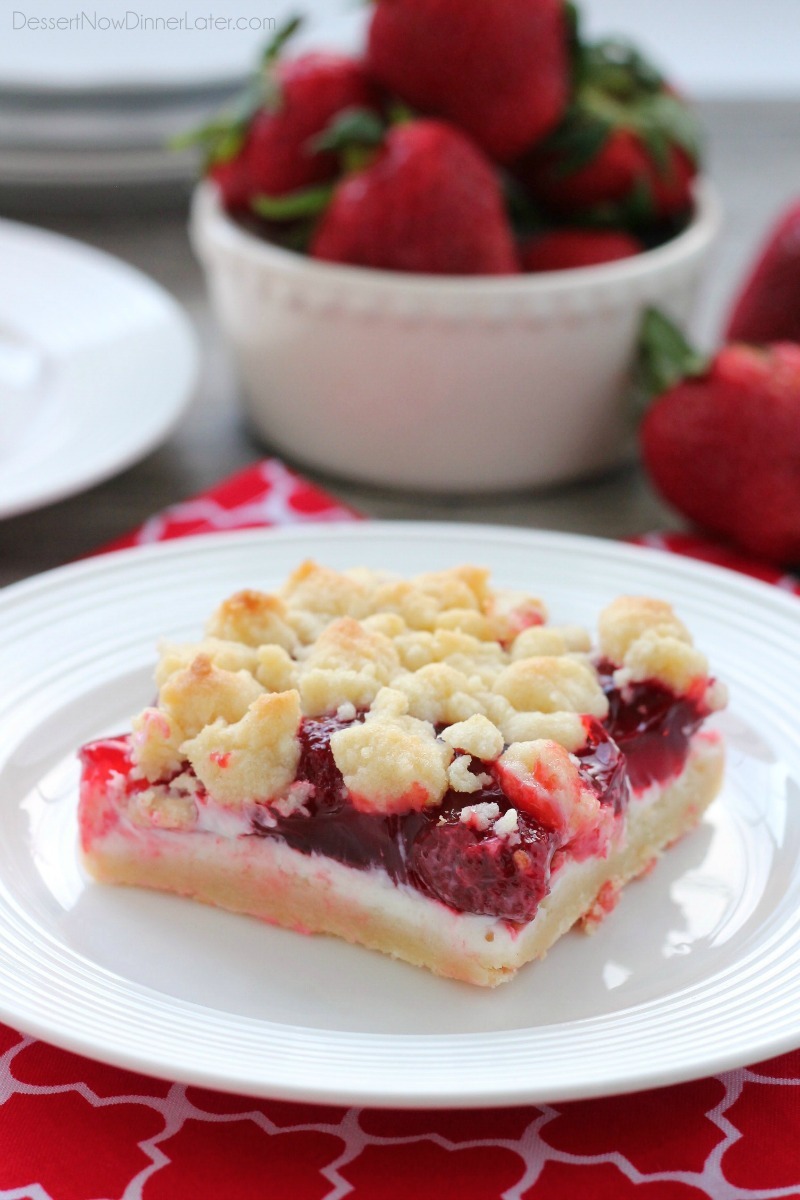 Strawberries and Cream Milkshake // One Sweet Appetite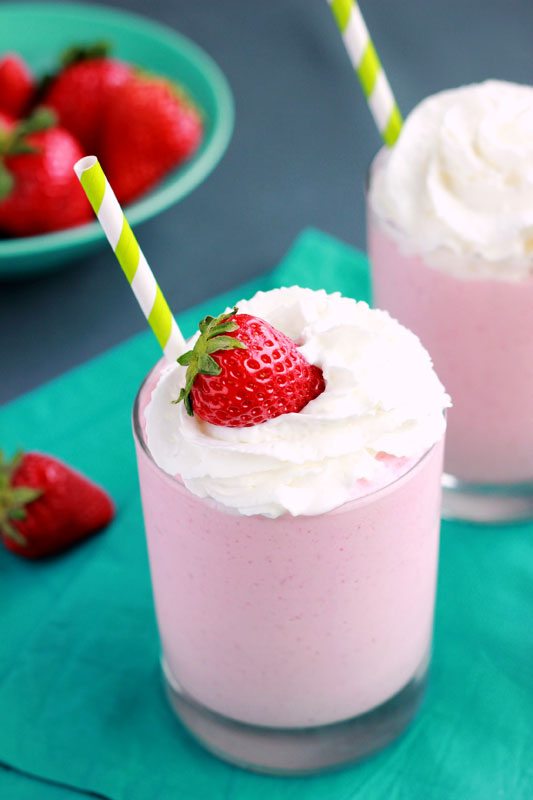 Strawberries and Cream Whoopie Pies // Sugar and Soul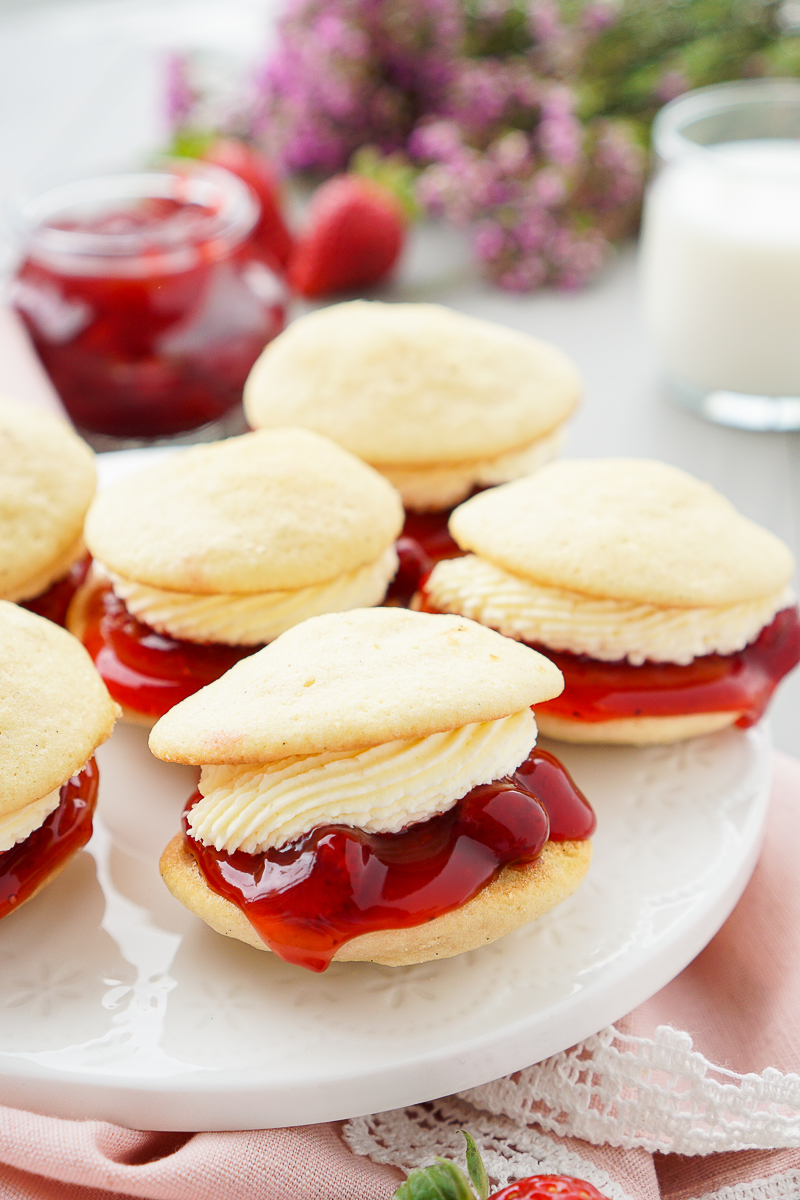 Strawberries and Cream Oatmeal // Tried and Tasty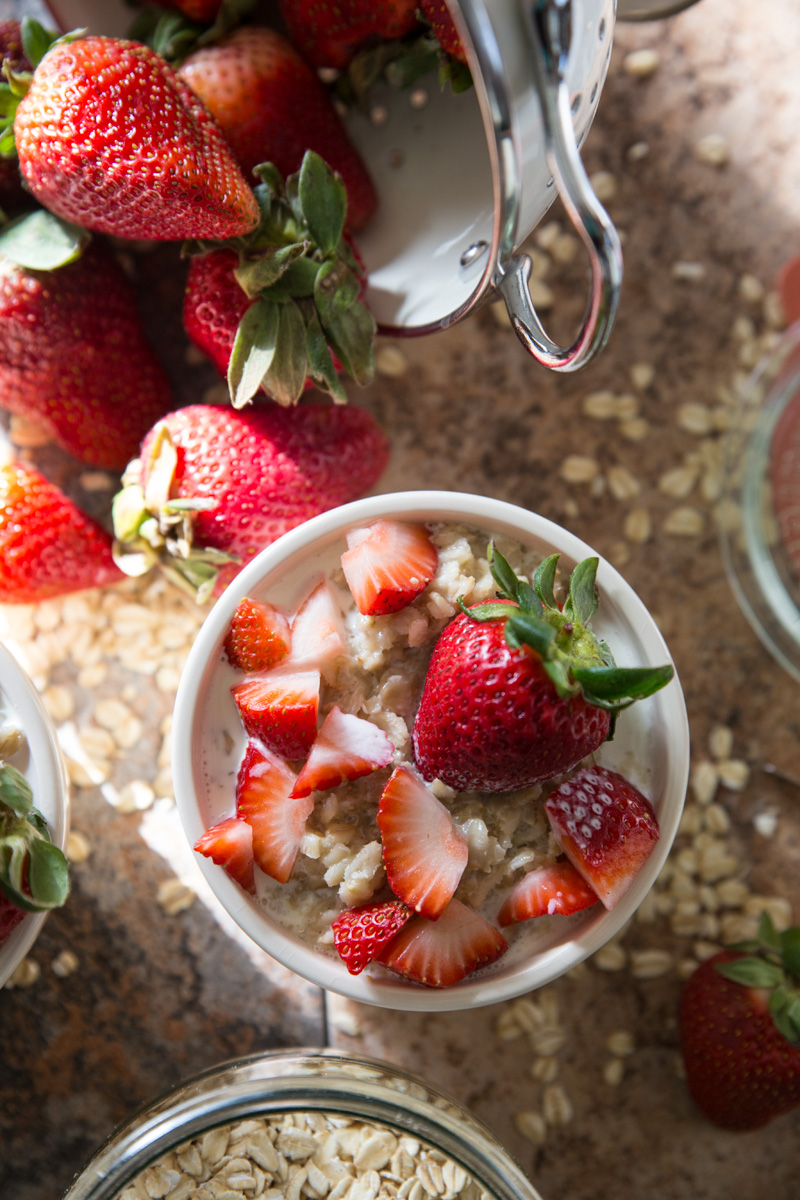 Strawberries and Cream Puffs // Eazy Peazy Mealz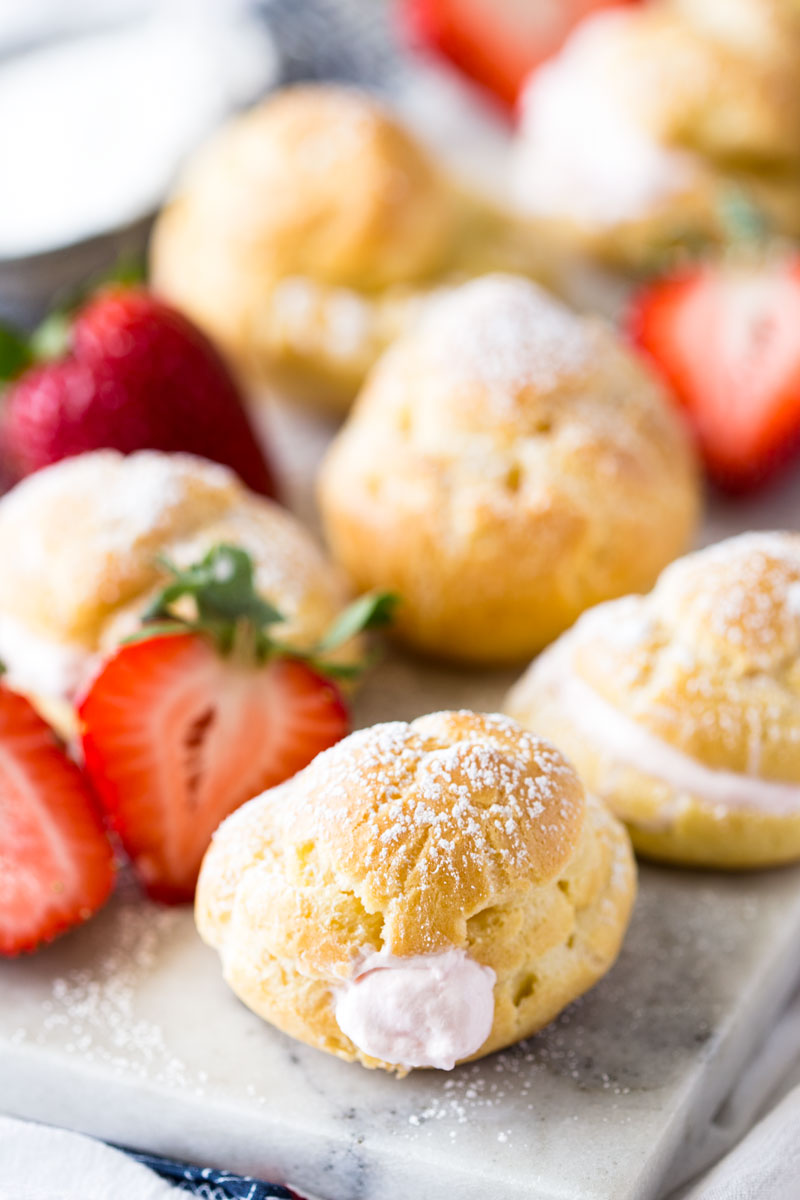 Strawberries and Cream Beignets // A Dash of Sanity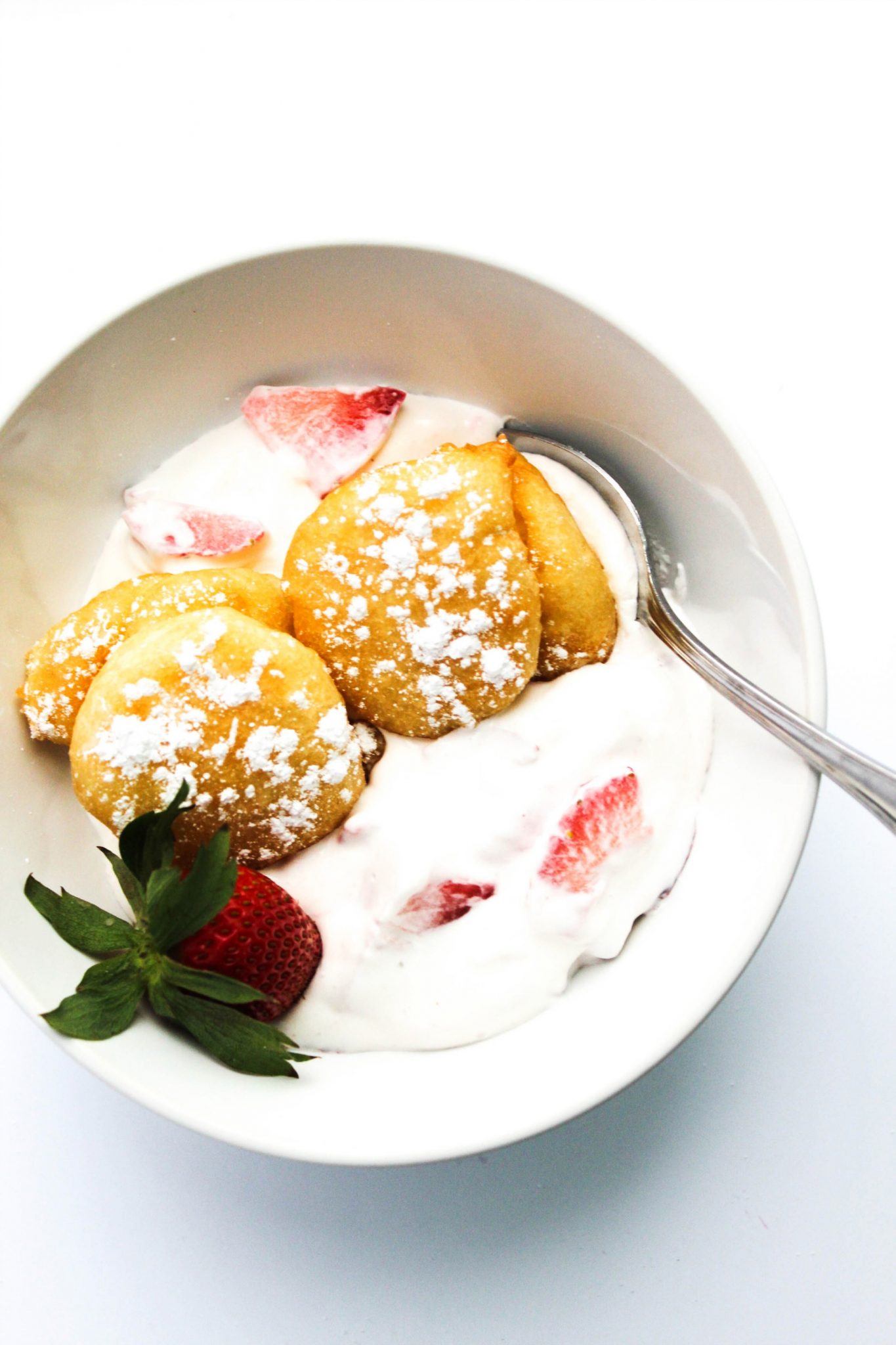 Strawberries and Cream Danishes // A Kitchen Addiction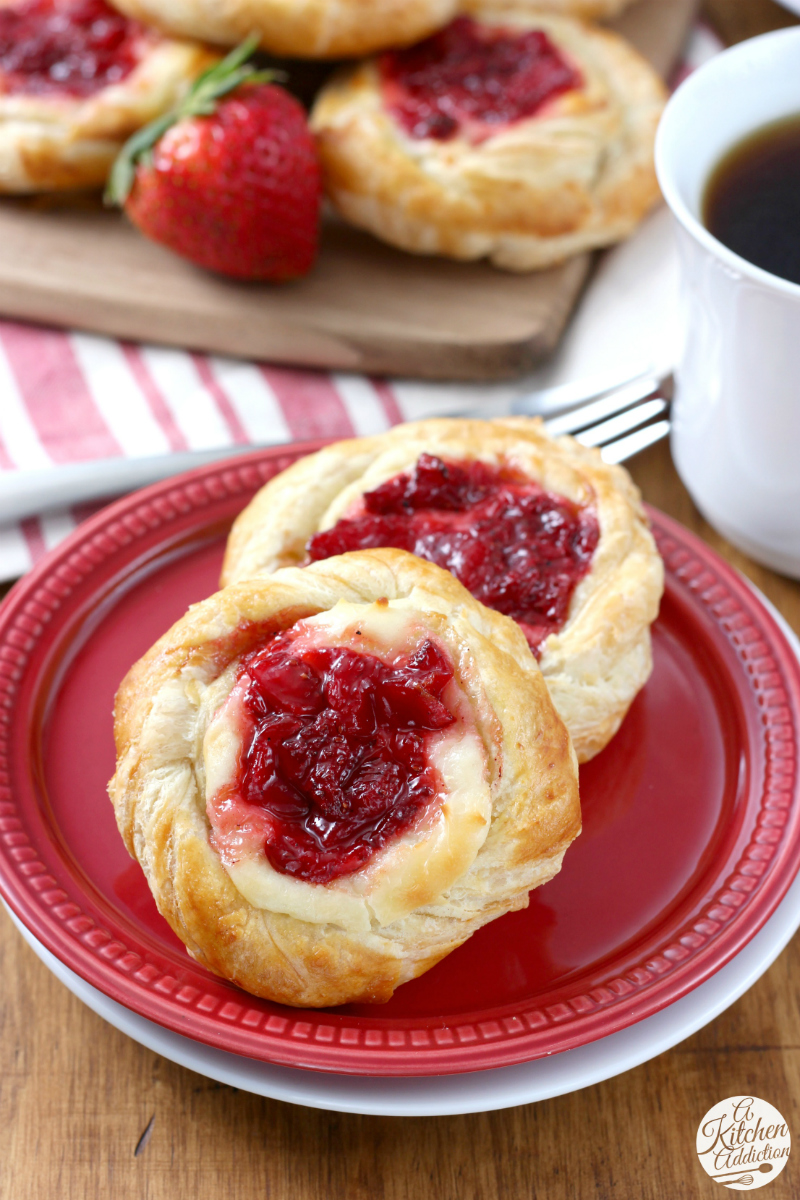 Strawberries and Cream Sodas // Cupcake Diaries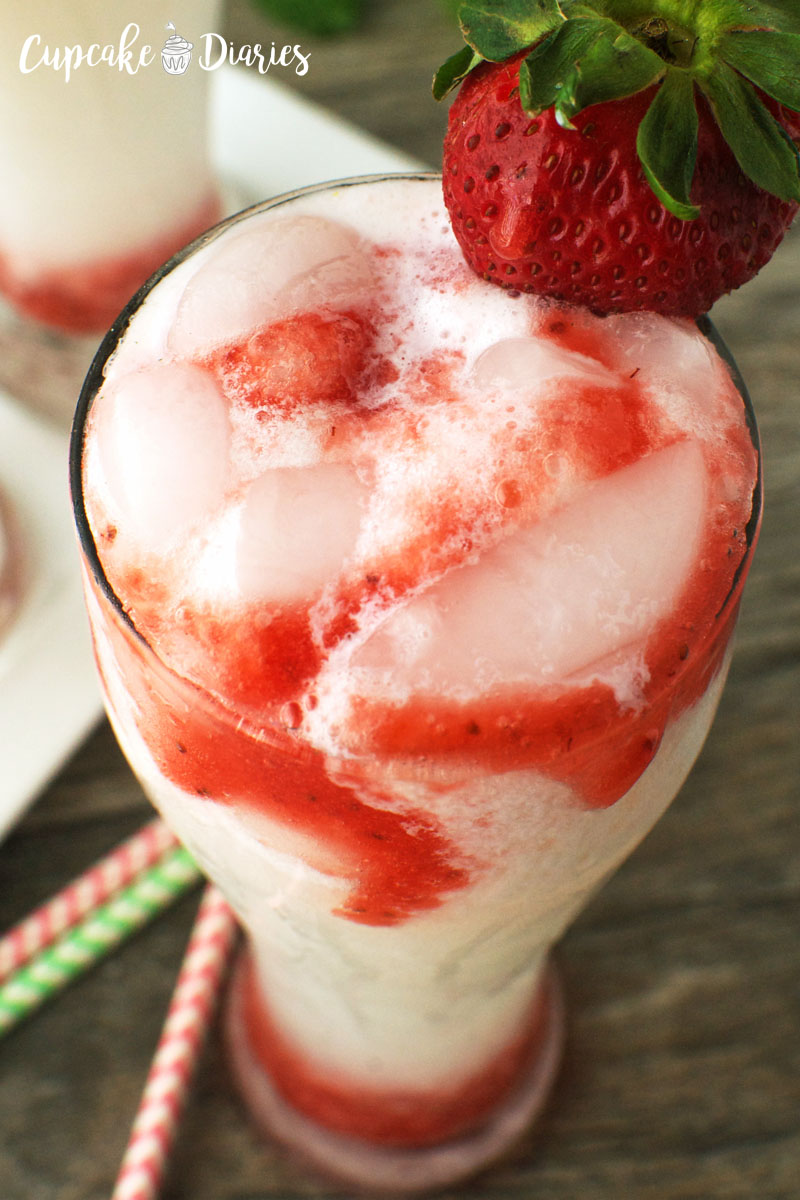 Strawberries and Cream Lush Dessert // Lemon Tree Dwelling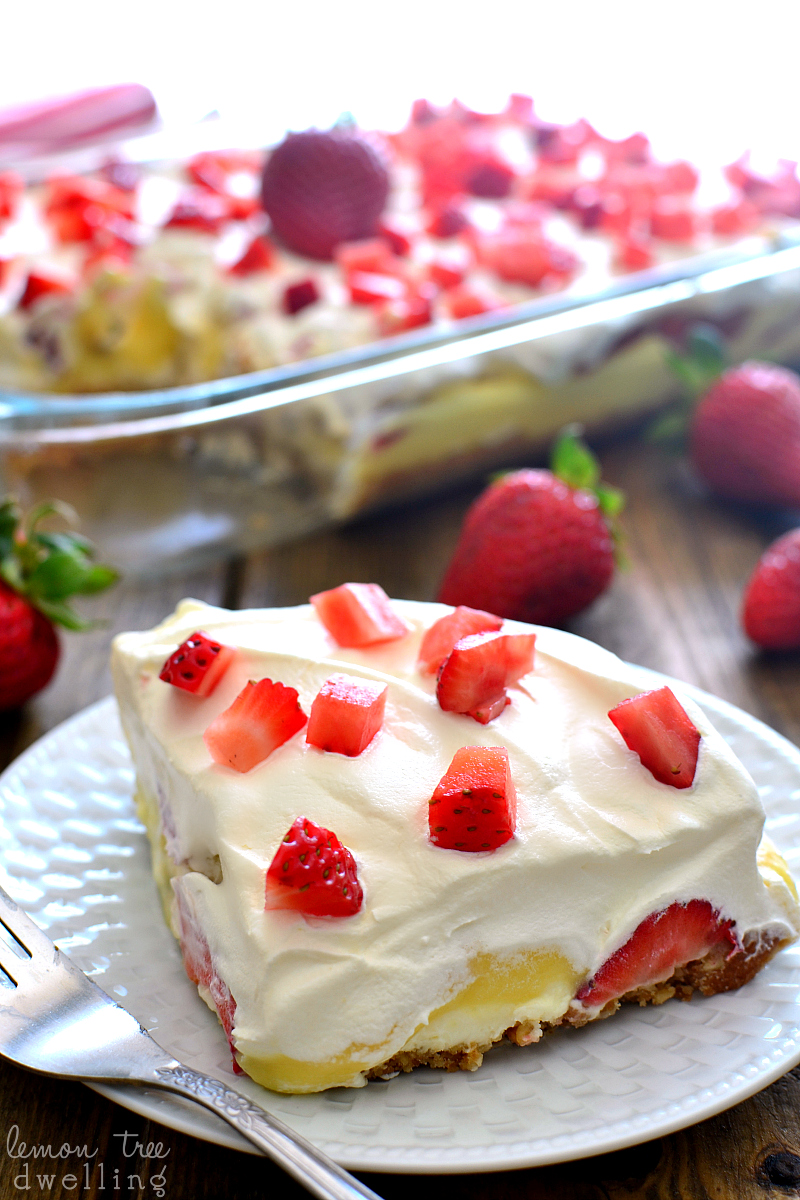 Slow Cooker Strawberries and Cream Cheesecake // Life Made Sweeter