Our Sink or Swim Summer Party Giveaway is still running, and we wanted to help you to prepare for your party by giving you some great party ideas! Click on each of the pictures in this graphic below to get some great decoration, activity, recipe ideas and more!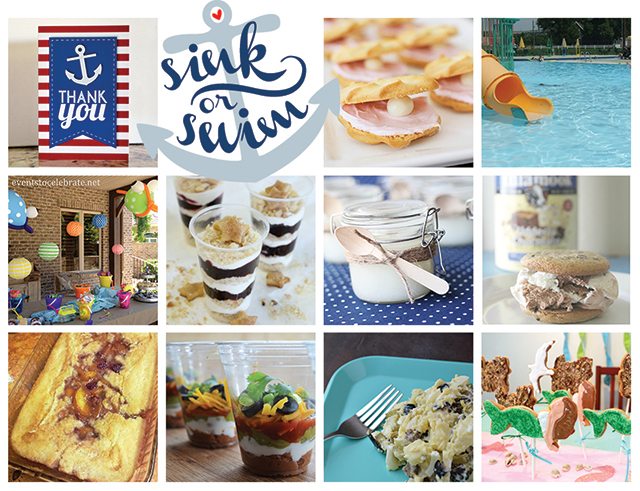 These 7 layer dips are perfect for any party, but especially a summer party. Seven layer dip combines so many delicious flavors all into one delicious dip that I know you will love. This dip combines: refried beans, guacamole, sour cream, salsa, cheese, olives and green onions. Yum!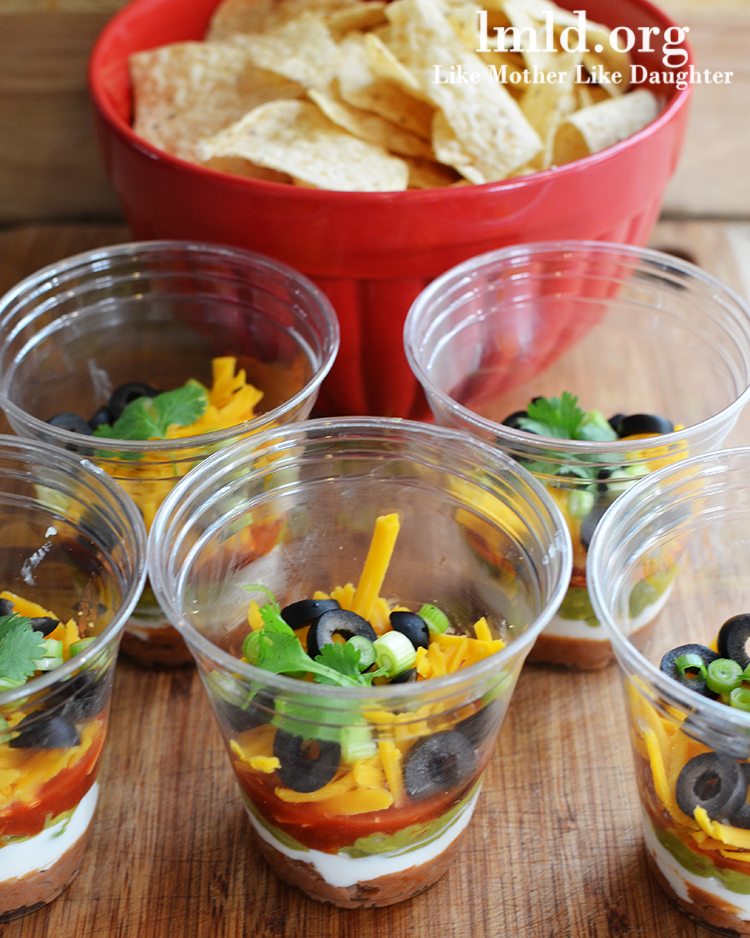 The great thing about making this 7 layer dip in individual cups, is this way everyone can have their own cup and you don't have to worry about any double dipping or hands getting into your community dip bowl. Plus, look how cute they are!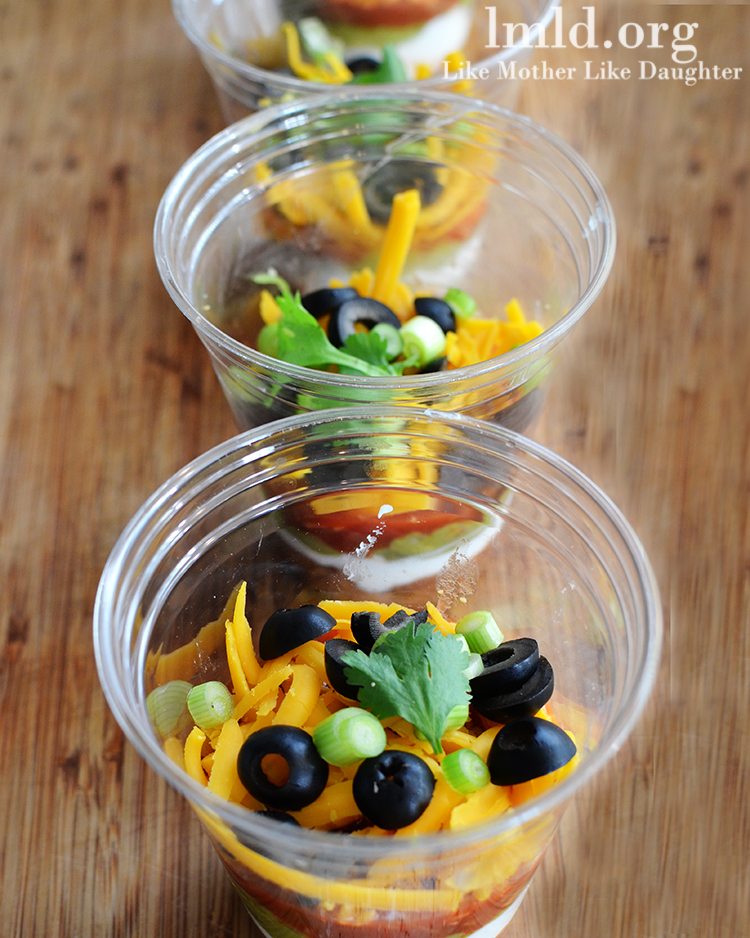 You can go the harder route and make your own guacamole and salsa, or you can go the easy route and buy store bought. Either way, this dip is sure to please everyone! This recipe was inspired by The Girl Who Ate Everything.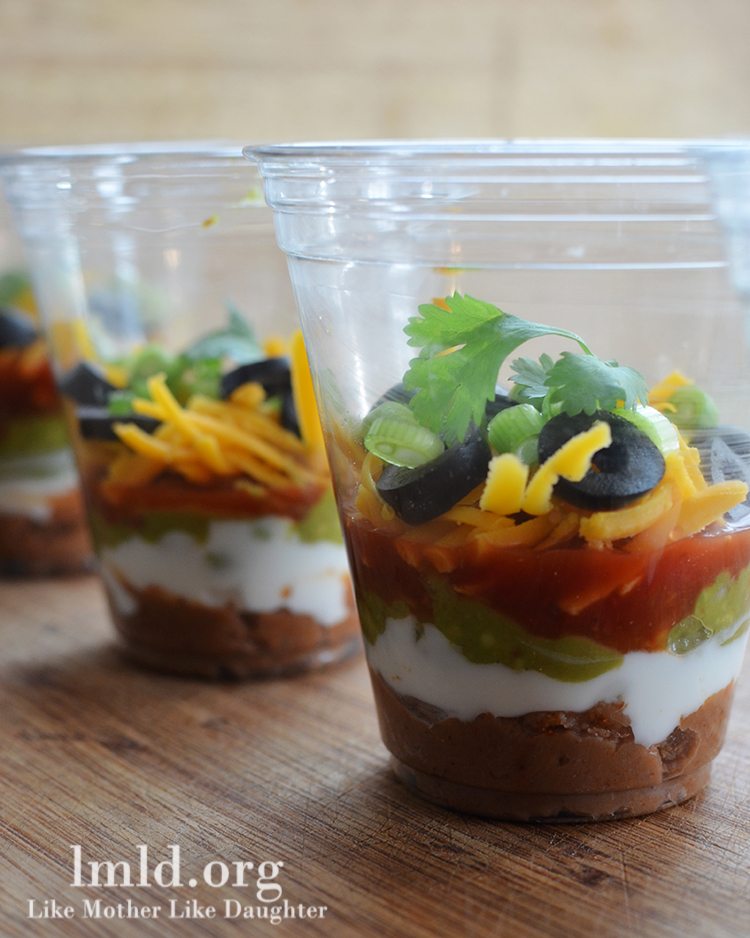 7 Layer Dip Party Cups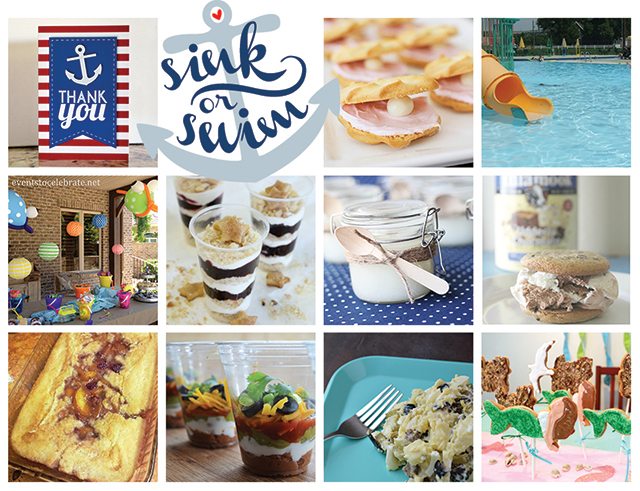 Instructions
Combine refried beans and taco seasoning a small bowl.
Scoop about 2 TBS refried beans into the bottom of your small plastic cups. Flatten with spoon.
Scoop about 1-2 TBS sour cream into each cup. Flatten a little by hitting the bottom of the cup on your counter.
Add 2 TBS of guacamole to each cup over the sour cream.
Pour about 1-2 TBS salsa on top your guacamole.
Top salsa with shredded cheese, divide evenly between the cups.
Slice olives and put about 2 olives worth on top of each cup.
Slice green onions and top each cup.
Serve each cup with a tortilla chip in the cup for decoration.
Serve with a bowl of chips.
Enjoy these fun party cups as a great appetizer or side dish at your next party!