These apple snack sandwiches are spread with Reeses chocolate and peanut butter Spread, and topped with a granola for a perfect snack everyone will love!
** I received compensation and information and/or free product from The Hershey Company and/or Collective Bias. All opinions expressed within are my own. #CollectiveBias #AnySnackPerfect
I'm a huge snacker, but I often find myself eaten things like chips or crackers or a handful of chocolate chips. Recently I discovered a new simple snack that's a little better for me and still totally delicious to eat and simple to put together that I can have it made in a jiffy. Apple Snack Sandwiches with Reeses Spreads.
These apple snack sandwiches only require 3 ingredients and only a couple steps to put them together and then you've got a perfect snack! All you need are apples, granola and don't forget to head into Walmart for some delicious Chocolate and Peanut Butter Reese's Spreads.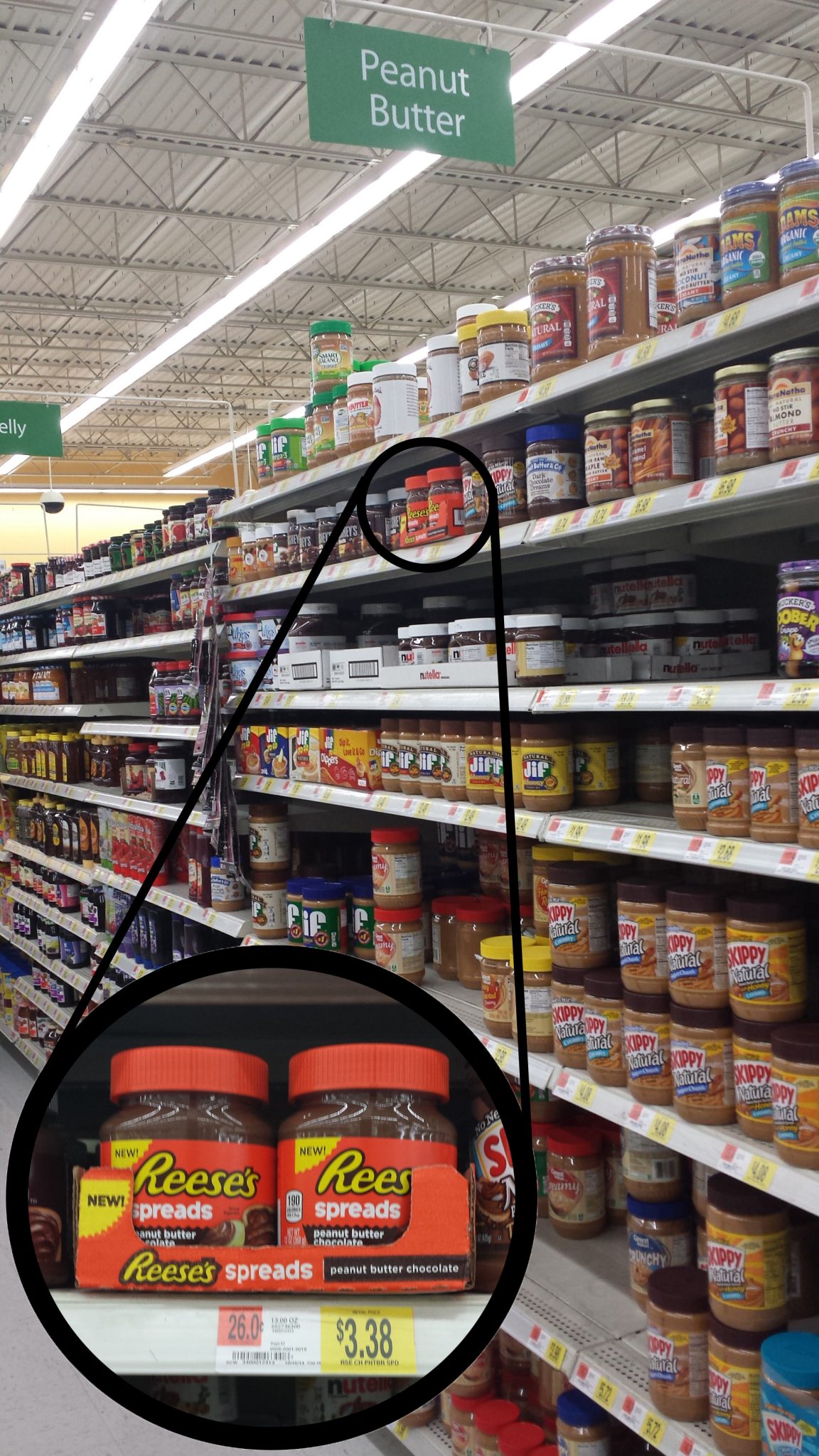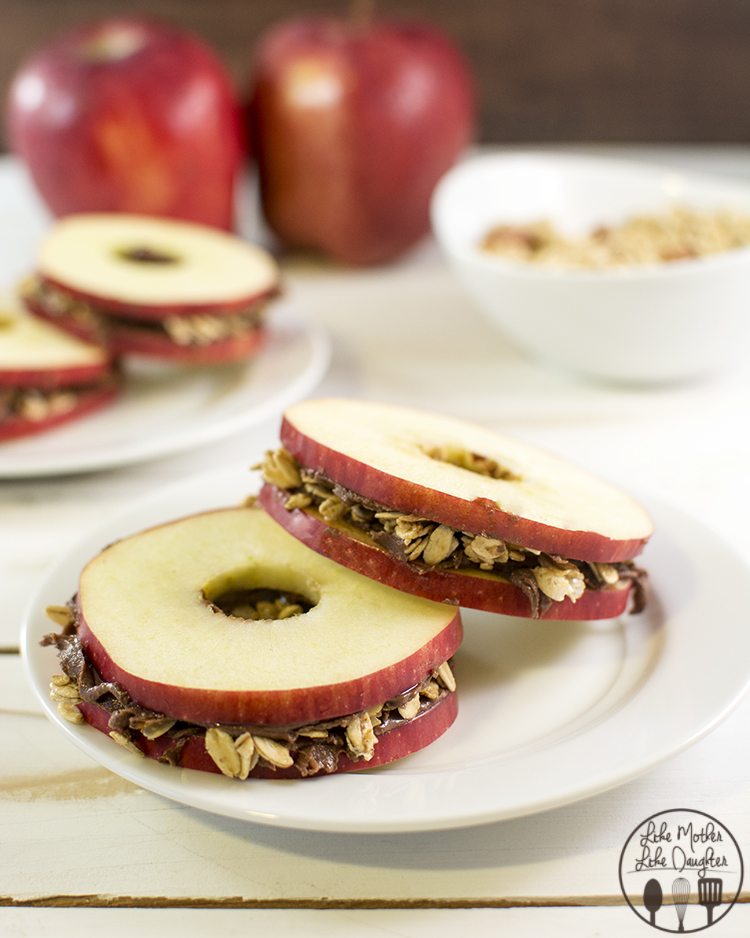 These apple sandwiches are delicious and perfect because they have that great chocolate and peanut butter combo in the middle of two apple slices, and some granola pieces for some great crunch. Yum!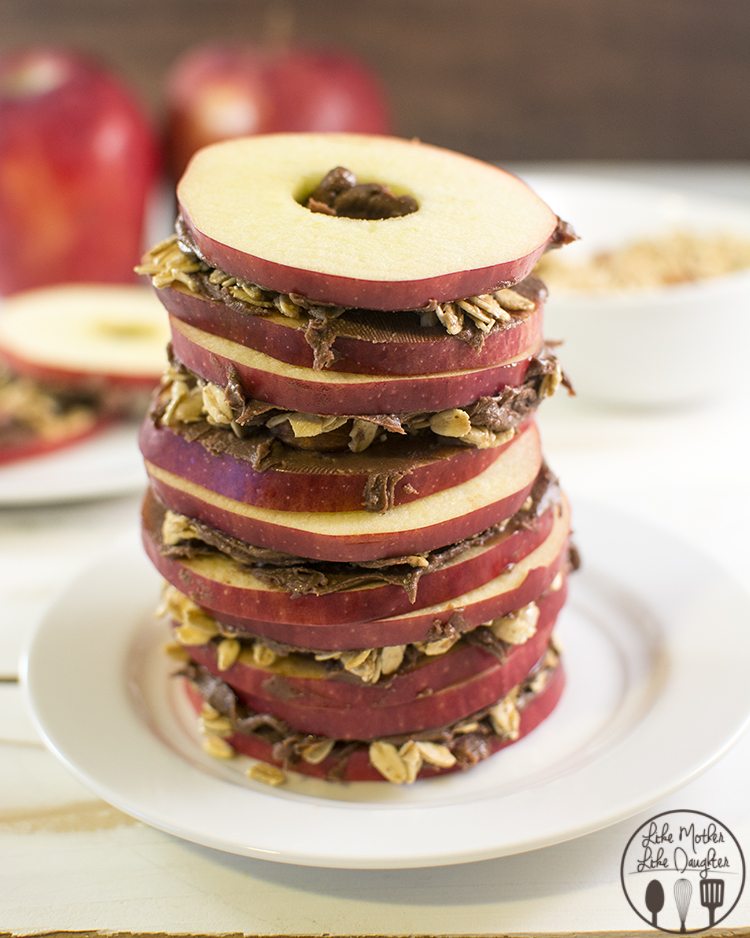 Apple Snack Sandwiches
Ingredients
apples
Reese's chocolate peanut butter spread
granola
Instructions
Cut your apples into thick slices. Cut out the middle seeded section of your apples.
Spread ½ TBS of Reeses's spread on each apple slice.
Sprinkle some granola over the top of 1 slice of apple and make sure it sticks to the spread.
Put second apple slice over the top with the Reese's spread inside to make a a little apple sandwich.
Enjoy these delicious apple sandwiches as a great snack, for after school or when you just need a quick something to eat!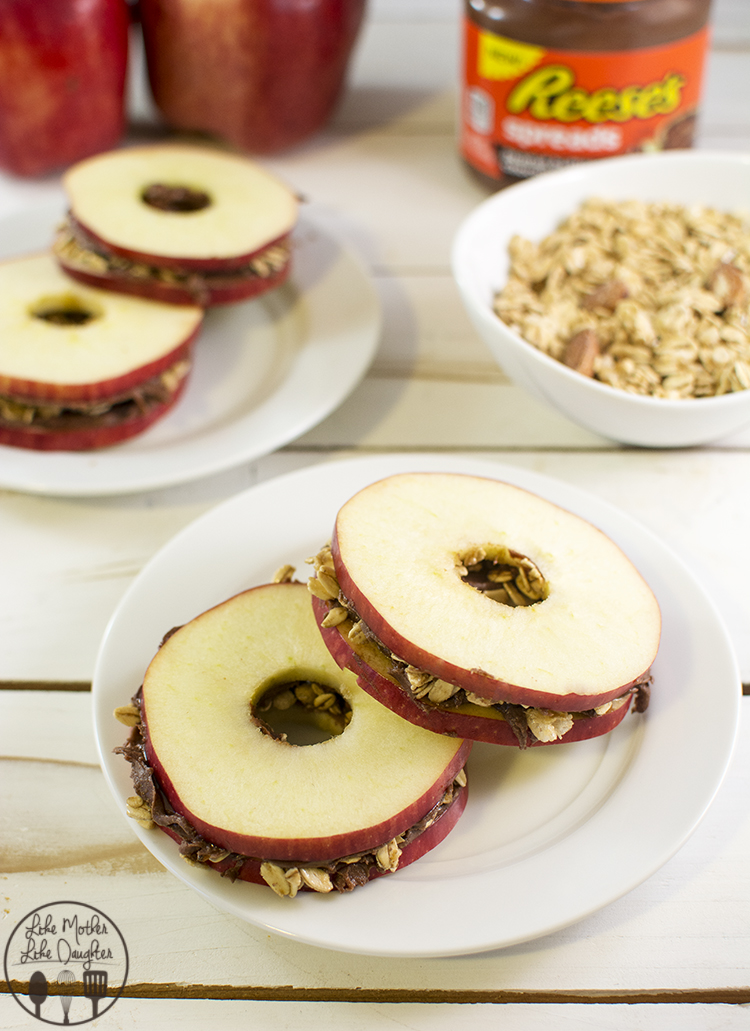 If you're interested in trying out Reese's Spreads before you buy some, some Walmart stores are having demos November 13-16th. Be sure to check here to see if your local Walmart is on the list and if you can attend I can promise you'll want to try out this delicious spread paired with some apples.
We've also got a great giveaway so that one of you can win some Reese's Spreads of your own, along with a $50 gift card to Walmart and some other fun goodies!