Is it spring yet in your neck of the woods?  This avocado citrus salad will bring spring in the door whether the calendar or weather says it is.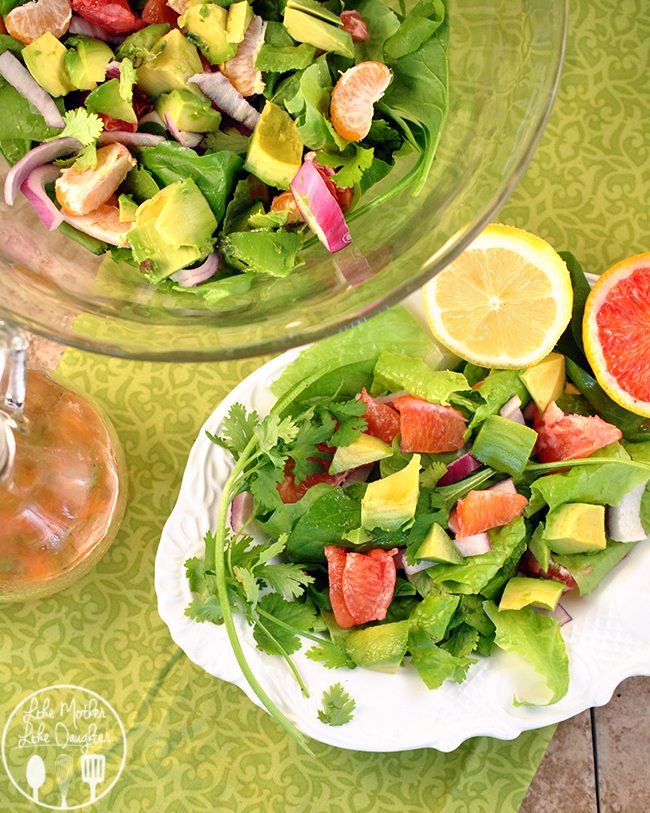 Spring is my favorite season.  I love seeing the bulbs awaken and their flowers burst through the ground or the blossoms come forth sharing their fragrance throughout the orchards.  I love rain too; its coolness, the washing of the world, and drenching the ground.  Spring wears itself well almost everywhere.  Here in SoCa we have citrus blossoms in full bloom and it is heavenly.  My morning walks are filled with their scent and I love it.  I wish somehow I could share it with you, you know smellivision – ha ha – but if you want check out my photo journal of citrus blossoms and dream.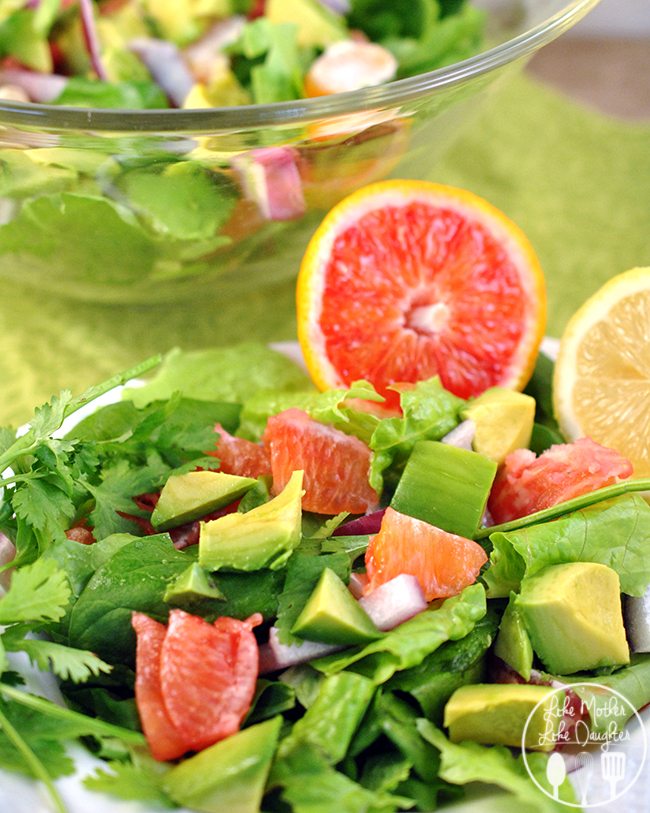 Spring also brings a whole bountiful of fresh fruits that have been waiting their turn. Such as avocados, naval oranges, blood oranges, lemons, and strawberries.  This avocado citrus salad spotlights some of the best.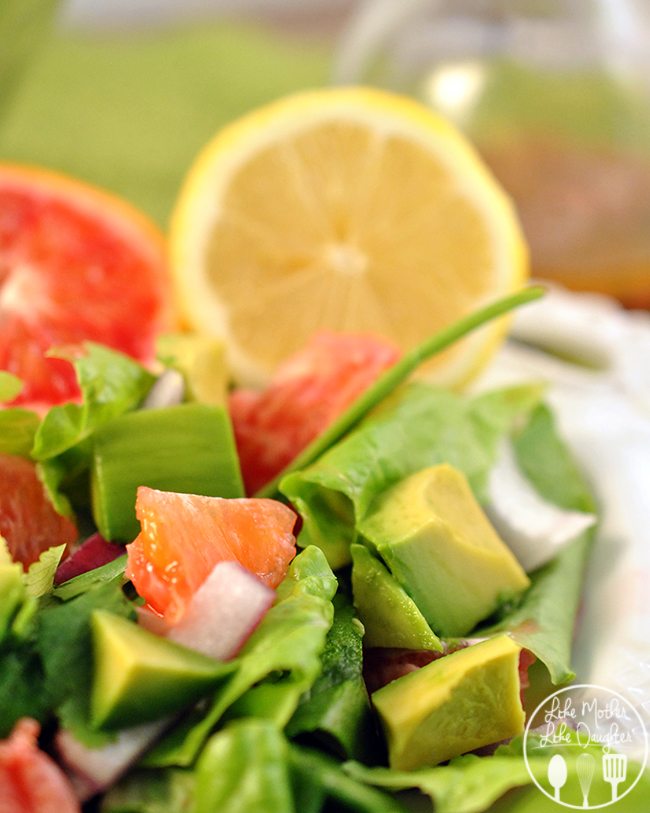 Avocado Citrus Salad
A refreshing salad of citrus, avocado, and cilantro - make enough for a whole meal or serve as a side salad
Ingredients
2 cups spinach - washed and torn
2 cups romaine lettuce - washed and torn
1 ripe avocado - peeled and diced
1 blood orange - peeled
1 tangerine - peeled
¼ red onion - chopped
½ cup fresh cilantro leaves
citrus vinaigrette
Instructions
In a large salad bowl, toss together the spinach and romaine lettuce
Segment the blood orange (or any other kind of orange) and tangerine
Cut the orange and tangerine segments in half, toss into the salad
Toss in the cilantro leaves
Sprinkle the red onion and avocado on top
Serve with citrus vinaigrette
Citrus Vinaigrette
A refreshing citrus vinaigrette with a combination of fresh squeezed lemon and blood orange juices. Enjoy over a favorite salad
Recipe type:
salad vinaigrette
Ingredients
1 green onion, white and green - minced
1 TBS fresh squeezed lemon juice
3 TBS fresh squeezed blood orange juice or any orange juice
1 tsp finely grated orange zest
½ tsp Dijon mustard
2 TBS olive oil
½ tsp Kosher salt or to taste
2 turns of freshly ground pepper or to taste
Instructions
In a small bowl, add the first 6 ingredients and whisk together
Season with salt and pepper to taste
Just before serving, whisk together again
Serve over Avocado Citrus Salad or any favorite salad
What is your favorite season?  What do you love about it?
Have you notice my photographs are improving?  It is all thanks to a few readings of Kristen Duke's ebook "Say No to Auto". You can check it out here or by clicking the button to the right.  Thanks!