On Monday I shared a quick and easy homemade tahini recipe, so today I'm sharing this avocado hummus, which is the perfect first thing for you to make with your homemade tahini. I also made this hummus in my BlendTec and it was done in just minutes, for the perfect quick and easy and healthy snack. (Scroll to the bottom of the post to enter to win your own Blendtec!)
Pin this avocado hummus for later!
The avocado flavor is subtle, but it adds just a little extra creamy goodness. And I just love avocados and hummus so I knew I would love this recipe. I started with my traditional hummus as a base, as well as looking at the avocado hummus recipe on cooking classy, and kind of combining the two.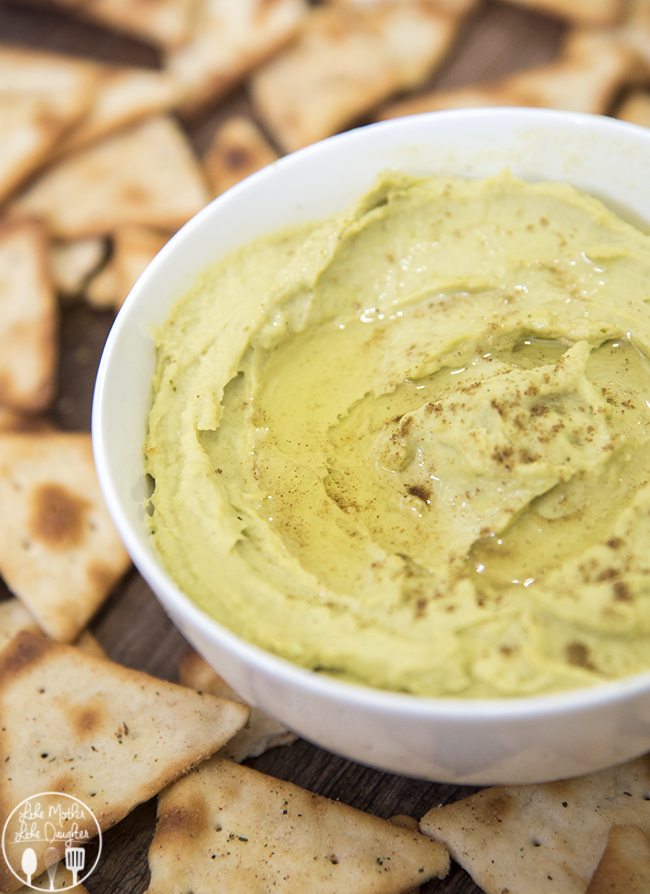 I love dipping pretzels or pita chips into my hummus, but fresh veggies are great too and make the snack even healthier.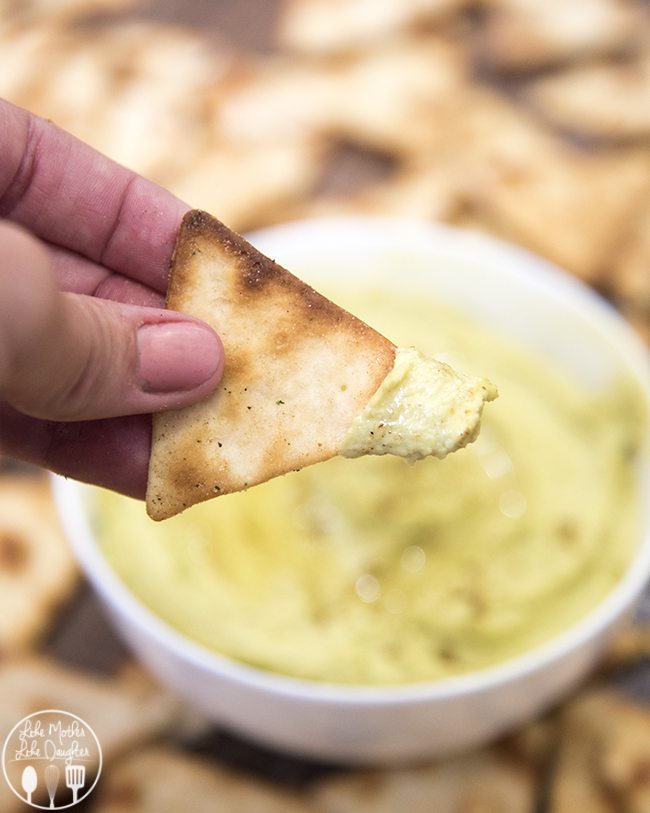 Avocado Hummus
Ingredients
15oz chick peas
2 medium ripe avocados, cored and peeled
½ TBS minced garlic
1 TBS olive oil
¼ cup tahini
juice from 1 lime
¼ cup reserved chickpea liquid (or water)
1 tsp salt (to taste)
½ tsp cumin (to taste)
Instructions
Pulse your chickpeas in your blender until mostly smooth.
Add all the rest of your ingredients into your blender.
Blend on medium speed until smooth and creamy.
Store hummus in fridge for up to 4 or 5 days till serving.
Serve with crackers or vegetables.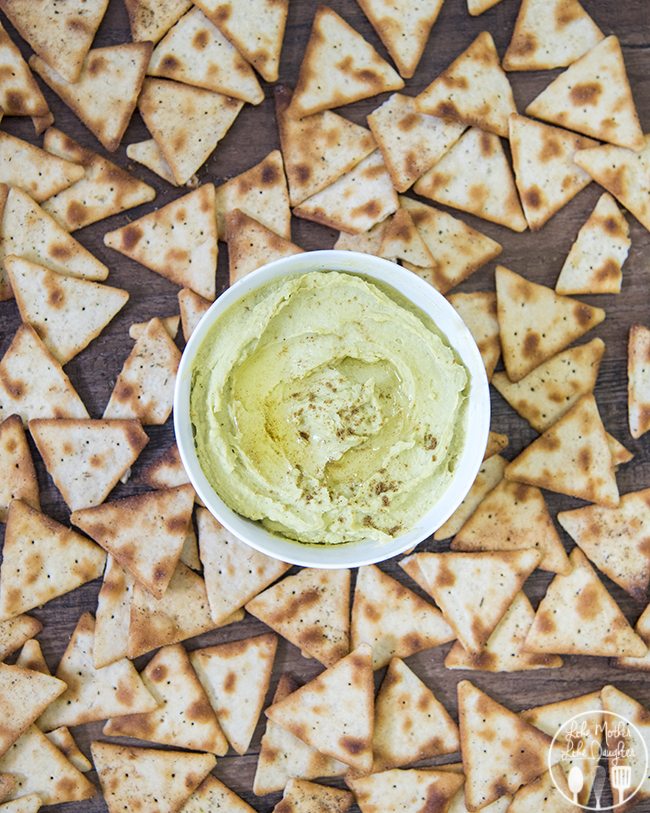 Don't forget to enter this great BlendTec giveaway for your own Designer 675 and Twister Jar! I promise you'll love it!