Instead of traditional s'mores flavors you'll love this twist, with your favorite berries and white chocolate! Great for roasting in your backyard, in your oven or wherever!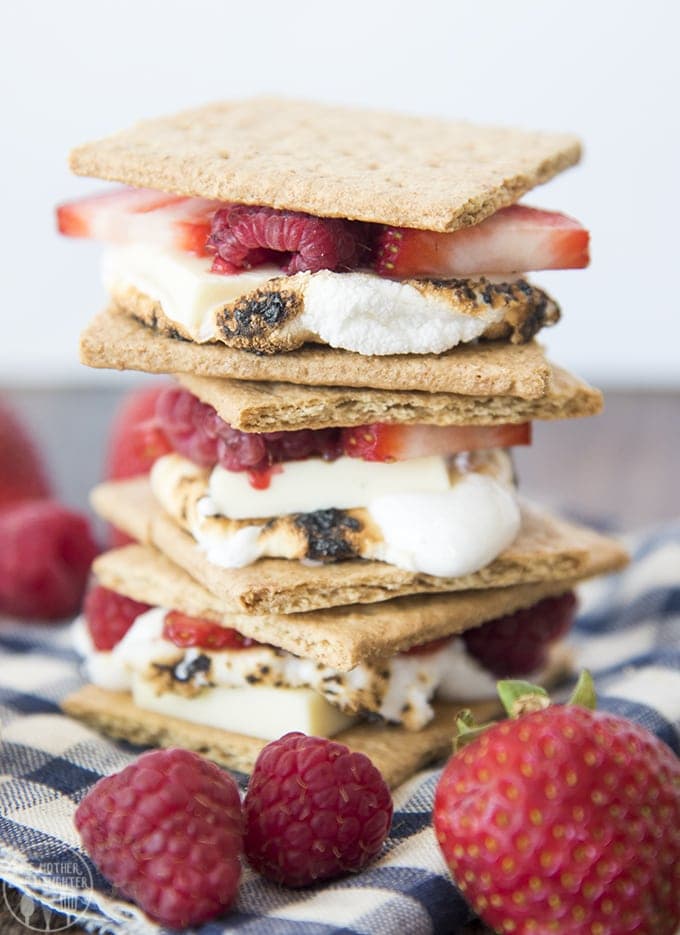 Photos Updated 6/8/17
If you haven't noticed, or haven't been here long – I am s'mores obsessed. The combination of chocolate, melted marshmallow and graham crackers is a match made in heaven and these berries and cream s'mores are no different.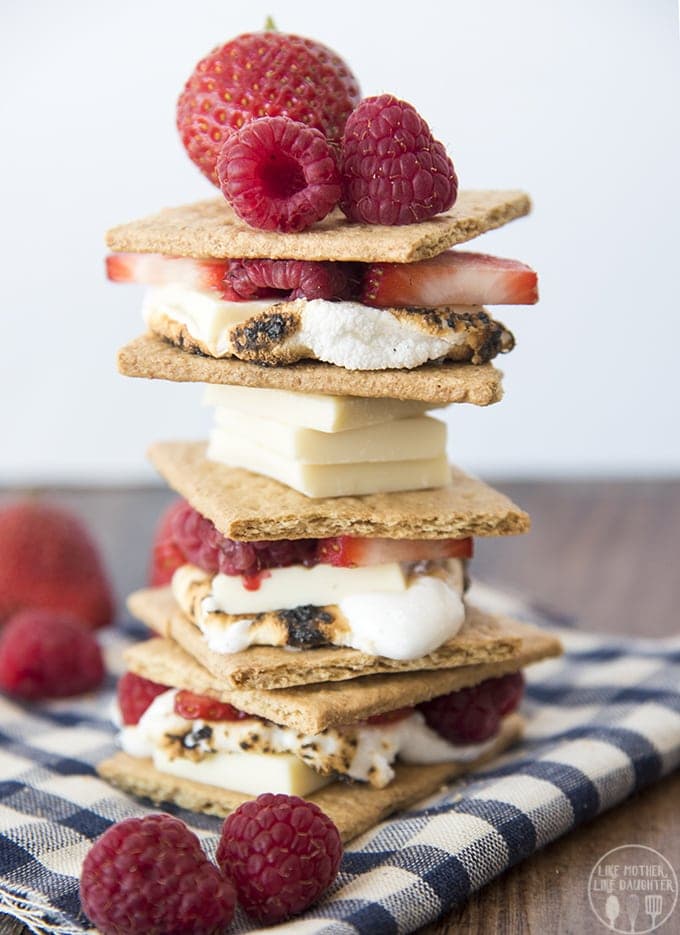 I was thinking about how many different types of s'mores I've tried, with peanut butter, with nutella, with a reeses cup, with an oreo instead of a graham cracker and I just knew some new varieties would taste amazing too. So I decided to try out berries and cream.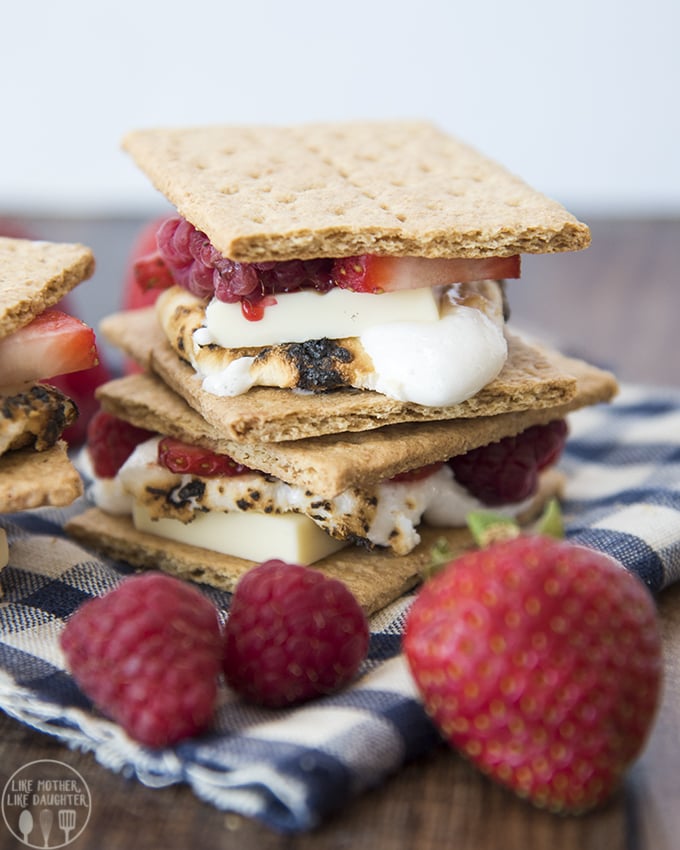 For these s'mores you'll use a traditional honey graham cracker, a large marshmallow, white chocolate (for the cream), and your choice of berries. I like raspberries and strawberry slices, but you could try blackberries or blueberries too.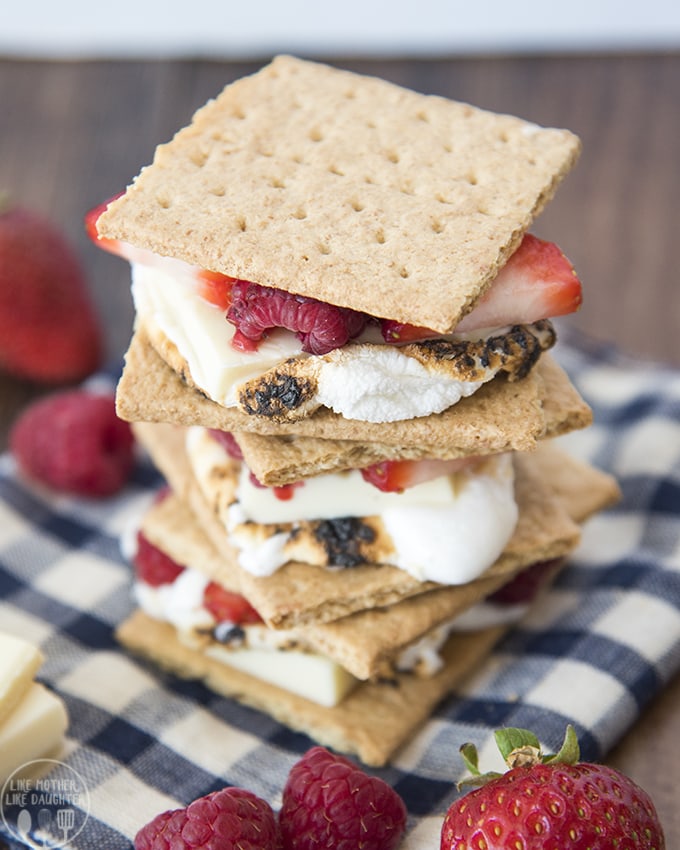 You can make these s'mores when you are camping, over a fire in your back yard, toast your marshmallow in the oven, or over your gas stove top like I often do 😉 But anyway you have it, I bet you will love this new fun twist on s'mores flavors.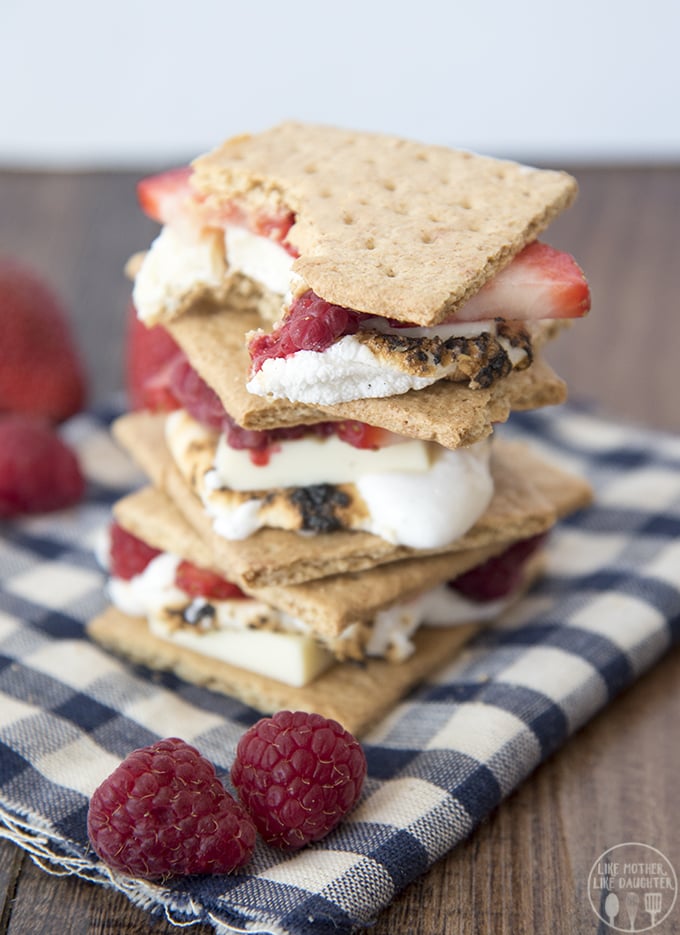 Berries and Cream S'mores
Ingredients
graham crackers (1 cracker per s'more)
white chocolate (2 pieces per s'more)
marshmallows (1 mallow per s'more)
strawberries, sliced
raspberries
Instructions
Roast your marshmallow till golden brown.
Break your graham cracker in half down the middle.
Put 2 pieces of chocolate on 1 half of your graham cracker, then a couple slices of strawberries and a couple raspberries and top with roasted marshmallow and second graham cracker.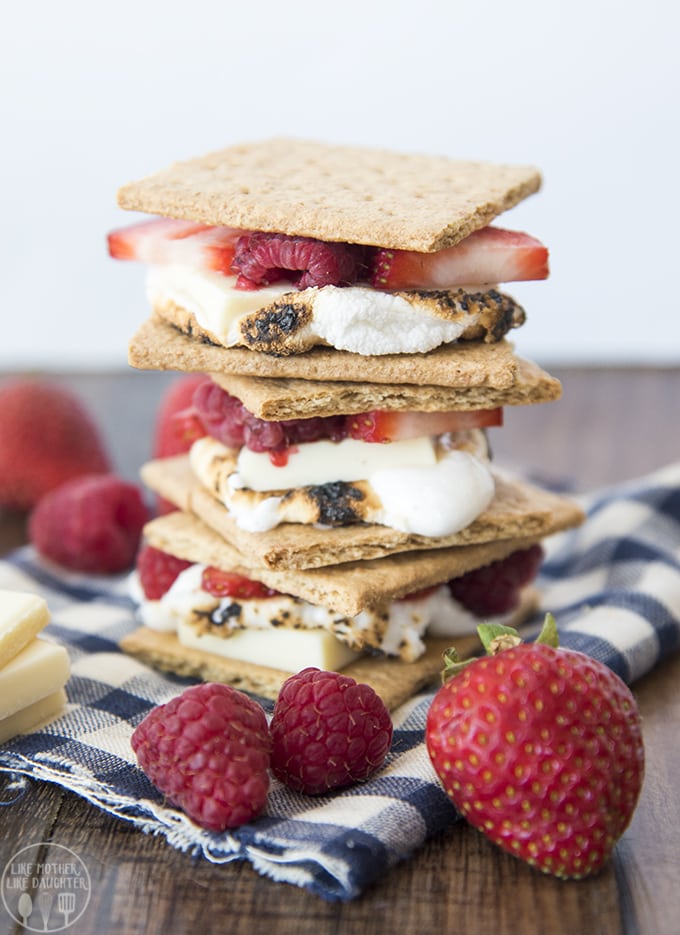 Enjoy the delicious taste of berries and white chocolate on a s'more!
You might like these other s'mores recipes too: