This berry cream cheese stuffed french toast is a meal your whole family will love. Whether you are eating it for breakfast, brunch or having breakfast for dinner. Its made simple with just a few ingredients, though of course you could step up the game by adding some fresh berries to the mixture or
to top off your french toast, or maybe adding a little vanilla or cinnamon to your egg mixture.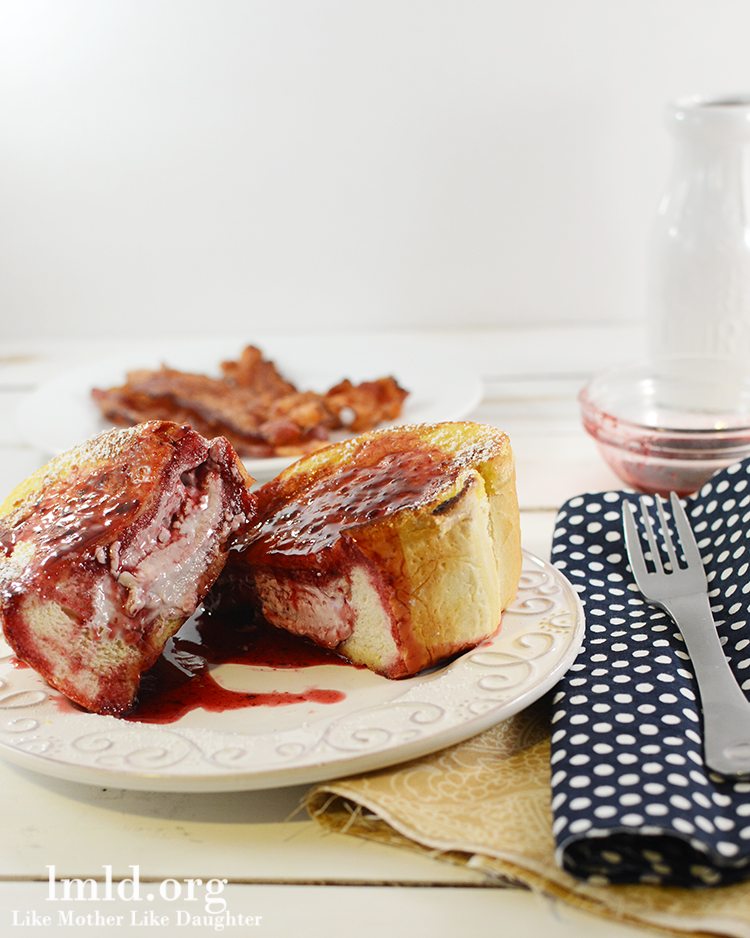 Like I said this is totally simple to make. You just whip your cream cheese and berry syrup (or berry jam) together until combined. I used Mountain Berry Syrup from Kodiak Cakes because I love it so much. We sampled it at our Costco once and we first just bought a bottle of raspberry syrup and then when we were there again we had to get a bottle of the Mountain Berry. It's amazing, and maybe the best berry syrup I have ever had.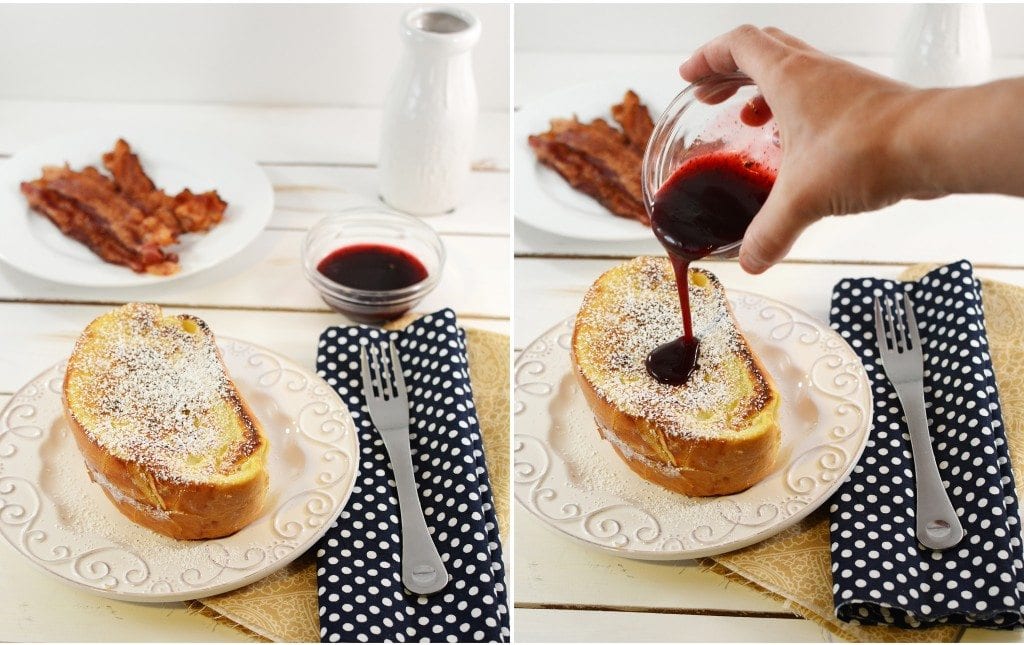 Anyway, this berry cream cheese stuffed french toast is delicious. Just the right amount of cream cheese and the right amount of berries and you'll will love it!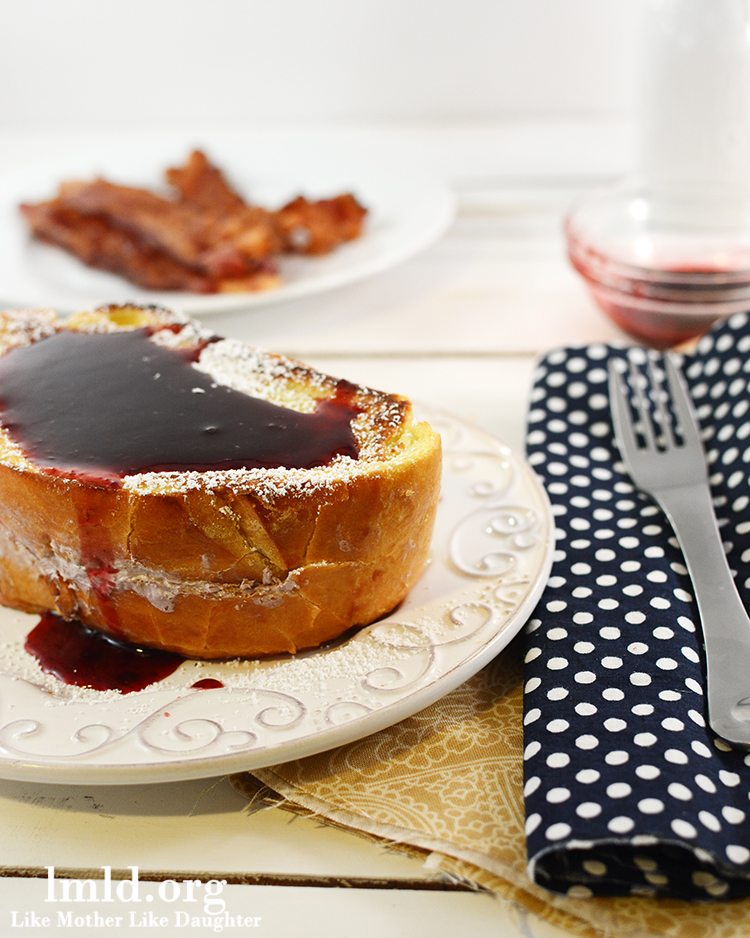 Berry Cream Cheese Stuffed French Toast
Ingredients
4 thick slices of french bread (about 2 inches each)
8 oz cream cheese
¼ cup berry syrup or jam
3 large eggs
¼ cup milk
Instructions
Cut your french bread loaf into thick slices.
Cut a thick incision down the middle of each slice of bread, but don't have it go all the way through to the bottom or to each side.
Combine cream cheese and berry syrup in a medium sized bowl.
Divide cream cheese evenly into each piece of bread, stuffing it into the middle.
Preheat a griddle or nonstick pan over medium high heat. Spray with nonstick spray.
Combine your eggs and milk in a large flat bowl.
Dip each slice of bread into the egg mixture and let soak for a few seconds.
Repeat on both sides of the bread and with all the slices of bread.
Place onto preheated griddle or pan and cook for about 3-4 minutes on each side of the bread. Flip over and cook on both sides.
Remove from griddle and serve hot topped with powdered sugar, more berry syrup or even fresh berries.
Enjoy this delicious berry cream cheese stuffed french toast for breakfast or dinner!