I was provided with vegetables and produce from Melissa's Produce but all opinions are my own.
Pin this breakfast pear cake for later!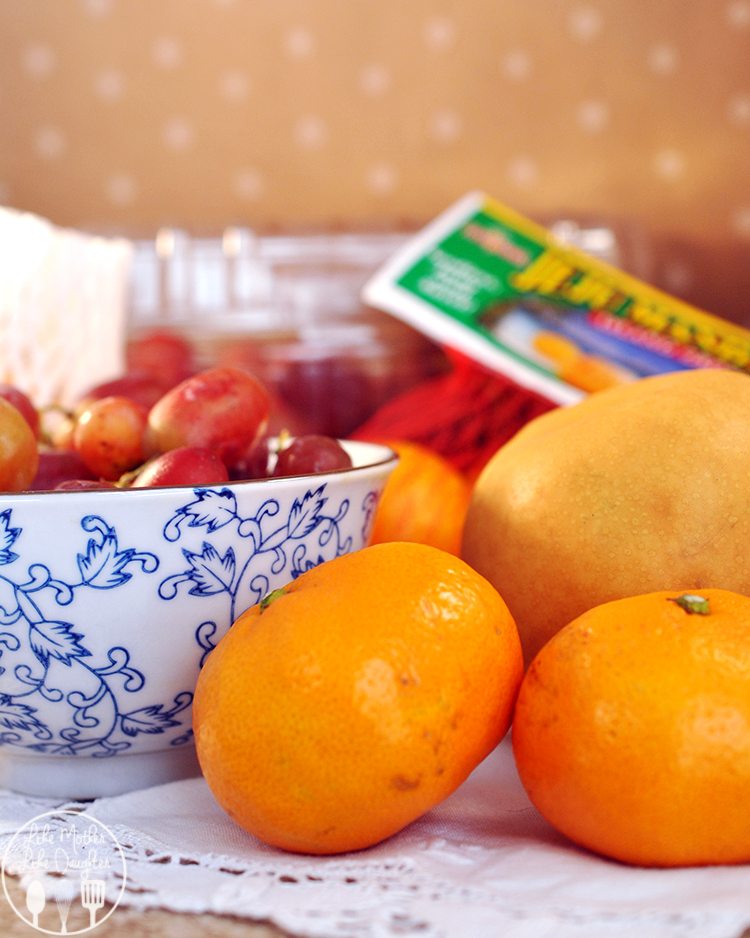 This mini breakfast pear cake with mandarin cream is perfect for breakfast, brunch, and even dessert.  Sometimes you just want a little treat and instead of baking a whole cake why not bake a mini cake.  That's what I did with my Korean pear, Christmas Crunch grapes, and Jeju mandarins from Melissa Produce – I baked myself up a not too sweet but just right mini breakfast pear cake.
Serve this at your next breakfast to your family and they will love all the flavors of pears, grapes, and almond flour.  Top it with the mandarin cream and give your mouth an early Christmas present.  By the way, this Breakfast Pear Cake would be perfect for your Christmas breakfast.  Either bake it the night before and warm for Christmas or bake it the morning of because it is fairly quick.  The mandarin cream just takes moments to whip up, so wait and do it right before serving.  And if you do decide to bake it Christmas Eve, don't worry because the flavors just come together more and even are almost better.
Breakfast Pear Cake
Ingredients
½ Korean pear - thinly sliced
¼ cup seedles, purple grapes (halved lengthwise)
½ cup all purpose flour
¾ tsp baking powder
⅛ tsp salt
¼ cup whole unblanched almonds
½ cup white sugar, divided
1 tsp cinnamon
4 tsp unsalted butter
¼ tsp almond extract
juice of half a mandarin
Instructions
Preheat oven to 350 degrees
Line the bottom of a spring-form pan with parchment paper
In a food processor or blender, add the almonds, ¼ cup sugar, and cinnamon - grind until fine flour
Whisk the flour, baking powder, salt, and half the almond flour together in a bowl
In a mixing bowl using a hand mixer, cream the butter and other ¼ cup of sugar until fluffy
Add the eggs one at a time, creaming in between each egg and scraping down the sides of the bowl
Add the vanilla and almond extracts and beat in
Add the flour to the mixing bowl, beat in on low just until combined and smooth
Spread the mixture in the bottom of the spring-form pan (it will be thick)
In a circular pattern lay your pears on top of the batter
Place one grape half in the center of top of the pears, spread the rest of the grapes around the top of the pears and batter
Squeeze the mandarin juice all over the top of the cake batter
Sprinkle the rest of the almond/sugar/cinnamon flour over the top of the cake
Bake for 30 to 40 minutes until a toothpick inserted into the center of the cake comes out clean
Remove from the oven and set to cool for 10 minutes on a cooling rack
Slide a knife around the edge of the pan, release and remove the side of the pan - let cool for 10 more minutes
Serve right away, topping with mandarin cream
Any leftovers wrap in foil to keep for another day
This mandarin cream uses fresh Jeju mandarins and is a great topper for simple cakes likes this breakfast pear cake.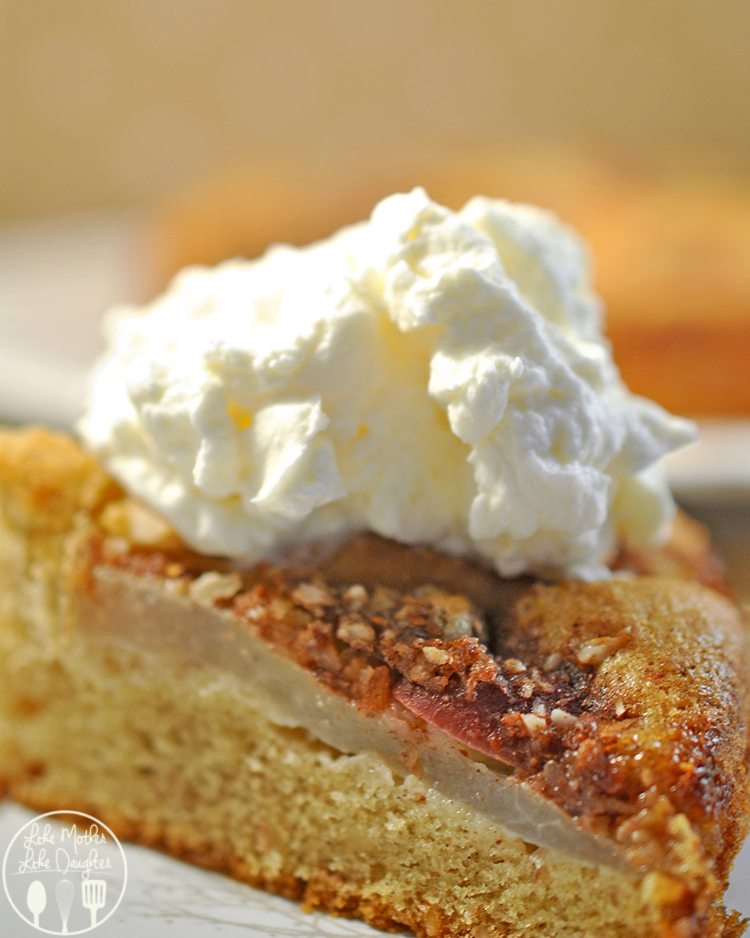 Mandarin Cream
Recipe type:
Whipped Cream
Ingredients
1 cup heavy whipping cream (chilled)
2 to 3 TBS fresh mandarin juice
1 TBS sugar
1 to 2 tsp fresh mandarin zest
Instructions
Place all ingredients in a mixing bowl
Beat until stiff peaks form about a minute or two
Serve right away or keep in refrigerator up to a couple of hours
Enjoy and let me know if it becomes a Christmas breakfast tradition.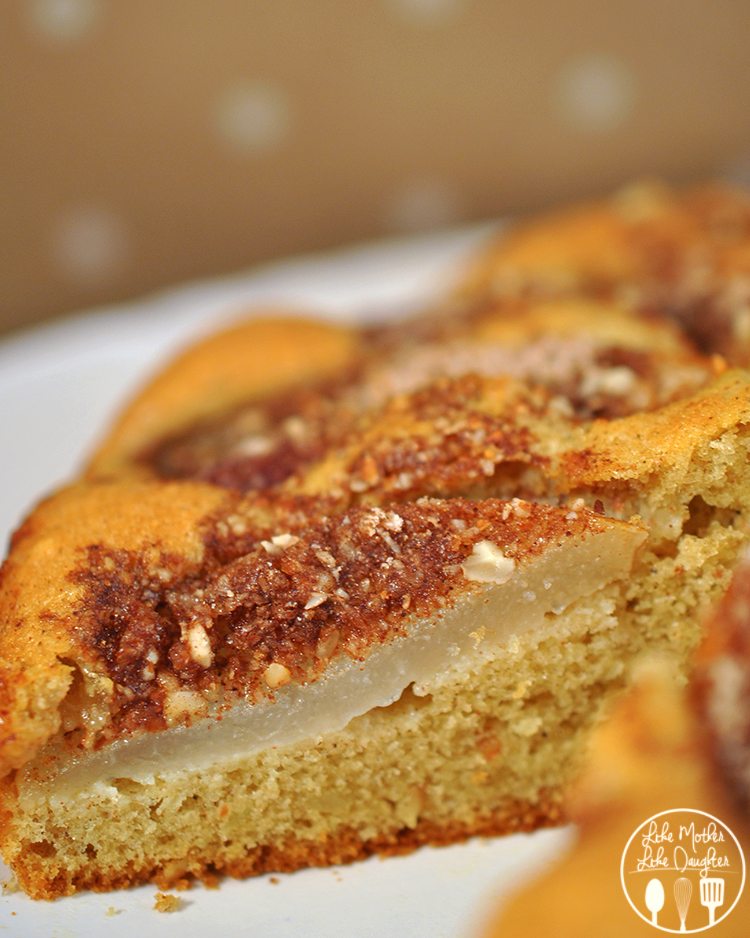 Follow Melissa Produce on Facebook, Pinterest, Twitter, Instagram, and even YouTube.