These delicious layered drinks have the colors of candy corn, with a yellow, orange, and white layer. These drinks are perfectly festive and fun for Halloween!
This shop has been compensated by Collective Bias and its advertiser. All opinions are mine alone.
#SpookySnacks#CollectiveBias Halloween is just 10 days away and today I have the perfect thing for a Halloween Party! These candy corn layered drinks are easy to make and their so fun and delicious to drink!
Pin these Candy Corn Layered Drinks for Later!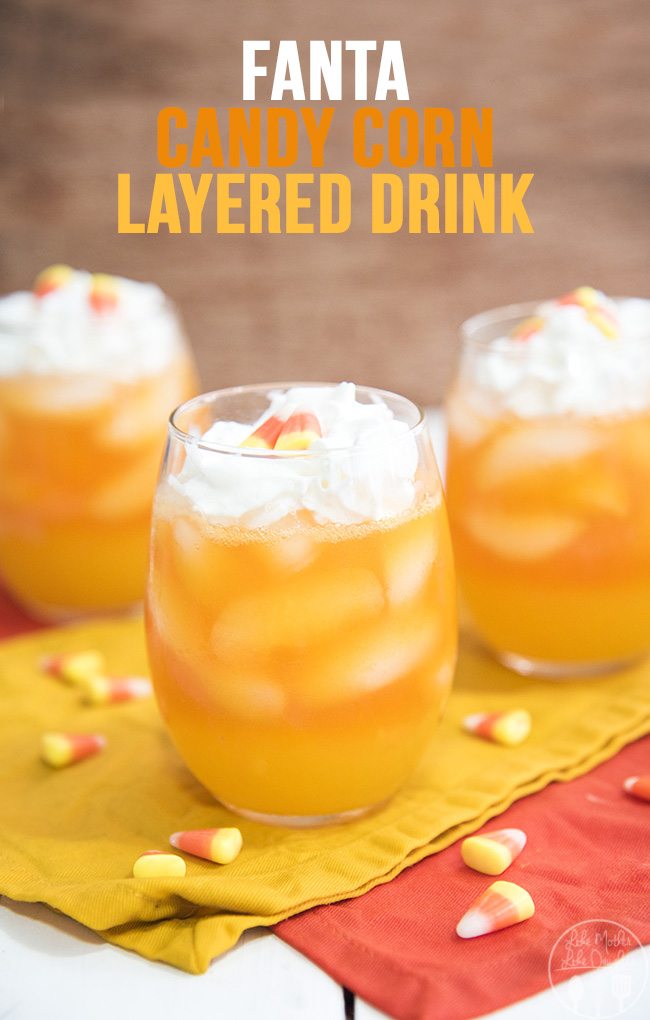 This fun and festive drink has layers just like the candy corn colors, yellow, then orange, then white. For the yellow layer I used a combination of mango nectar and lemon jello – the jello gives this layer a higher sugar level, as well as thickening it up a little bit to keep it on the bottom.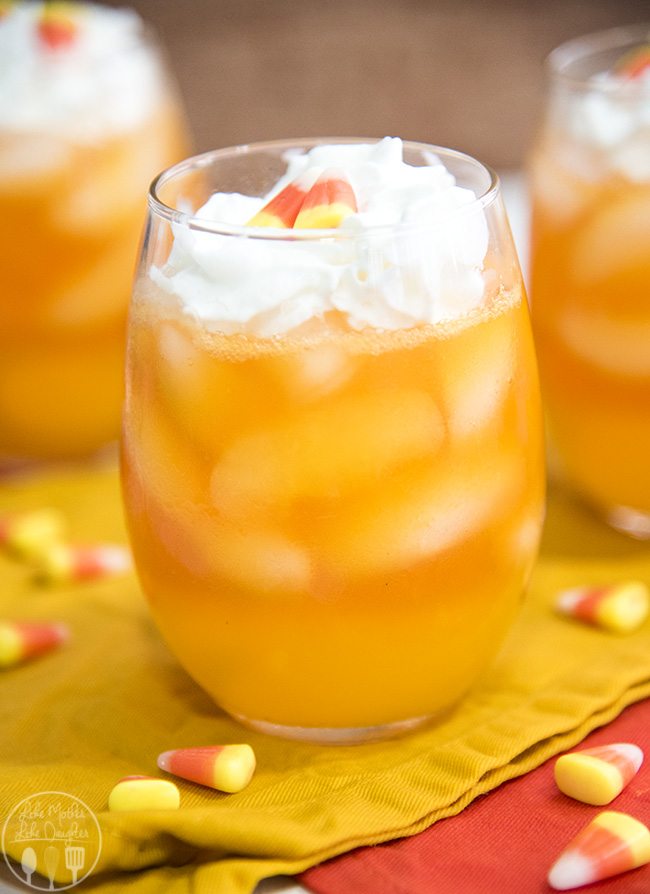 The orange layer is made from Fanta Orange Soda. Carefully pour the Fanta Orange over the ice so it drips down the ice, preventing the layers from mixing as much as possible.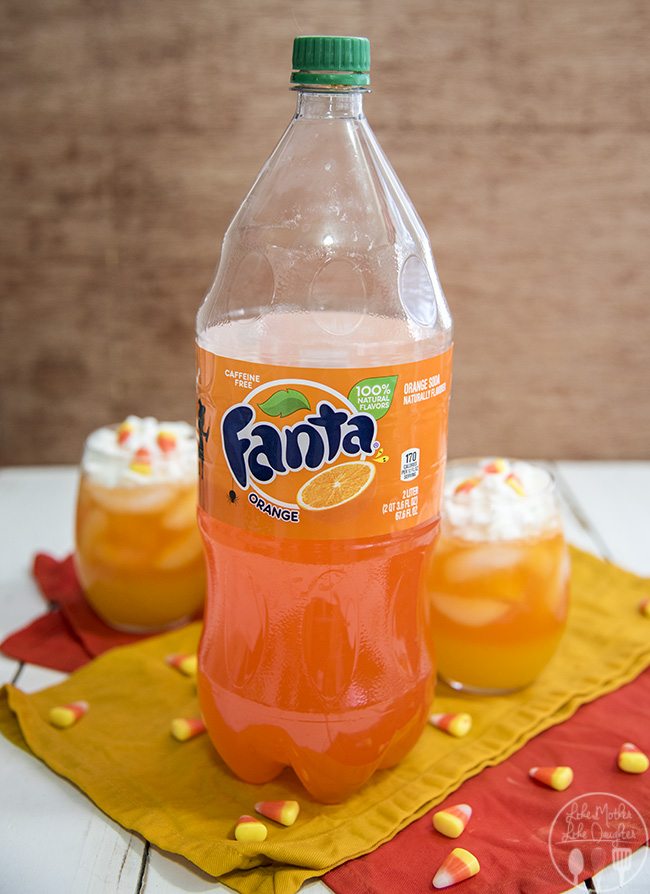 Then top the drinks all off with whipped cream to make the white layer. You can add a couple candy corn pieces on top to make it extra fun too.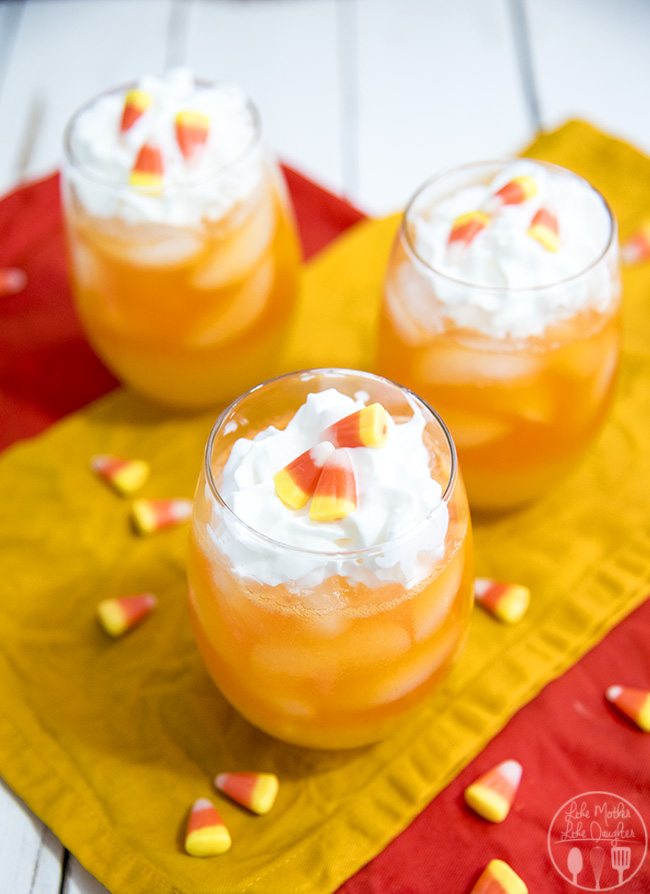 Candy Corn Layered Drink
Ingredients
2 cups mango nectar, divided
3 TBS lemon gelatin
2 cups Fanta Orange Soda
whipped cream or coolwhip
candy corn
Instructions
Bring ½ cup of your mango nectar to boil in a small pot.
Mix in your lemon gelatin. Stir in completely until dissolved.
Stir in the remaining mango nectar.
Place mixture in the fridge to chill for about 30 minutes.
Fill each of your glasses with ice.
Pour about ¼ cup of the mango gelatin mixture into each cup.
Carefully pour ¼ cup of orange soda over the ice, let it drip down the ice as you pour.
Top each cup with whipped cream and 2 or 3 candy corn pieces.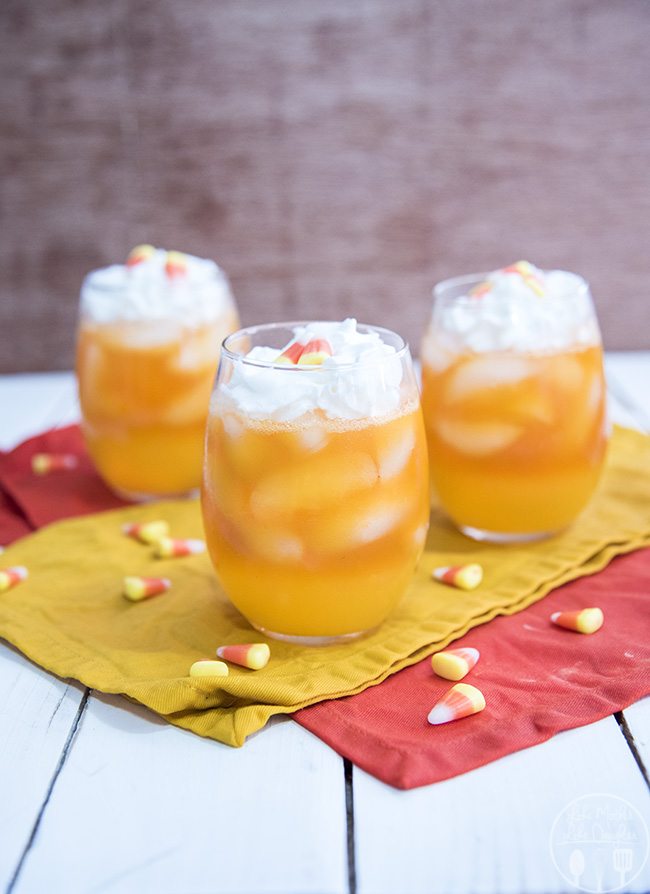 Another great Halloween treat, or perfect treat for passing out to the trick or treaters is the
OREO Glow in the Dark Trick or Treat Packs
. The fun packages have a glow in the dark OREO and spider web that are so fun!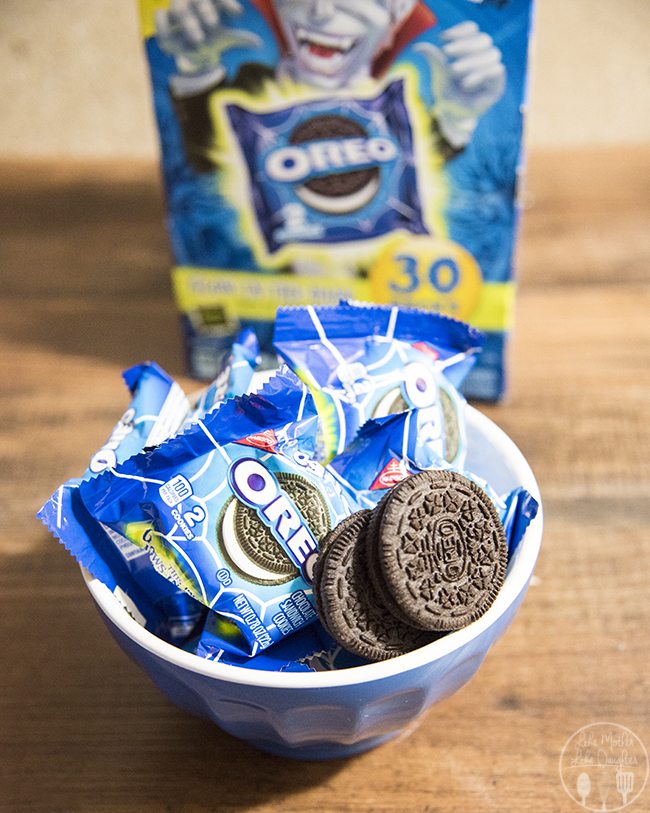 Make sure to grab them from Walmart for your Halloween festivities!
How are you going to create a fun and spooky Halloween this year? Evette Rios (host of the CBS show Recipe Rehab) is creating custom Walmart exclusive recipes using both Fanta and OREO products. Be sure to check here for her fun ideas!