One of Nate's favorite places to go out to dinner for a special occasion is Red Lobster. When he got a new job, or for many of his birthday's he picks Red Lobster. Until recently I haven't been a fan of seafood, and I still prefer chicken most of the time, but Nate loves fresh lobster and crab, and all of that, so I'm happy to go to Red Lobster for dinner. Especially for their amazing biscuits. The warm and flaky cheddar bay biscuits that they bring out before your food is ready may actually be the best part about visiting Red Lobster.
Pin these cheddar bay biscuits for later!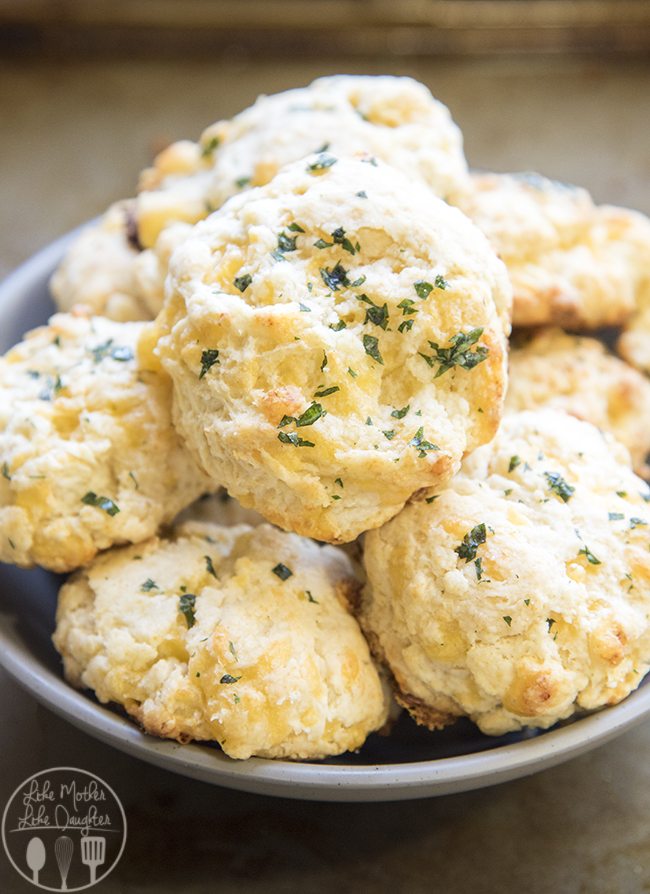 These homemade cheddar biscuits taste just like the ones you get from Red Lobster, maybe even better and they are so easy to make too! And ready in about 20 minutes, so you can make them right before dinner or anytime you're craving one.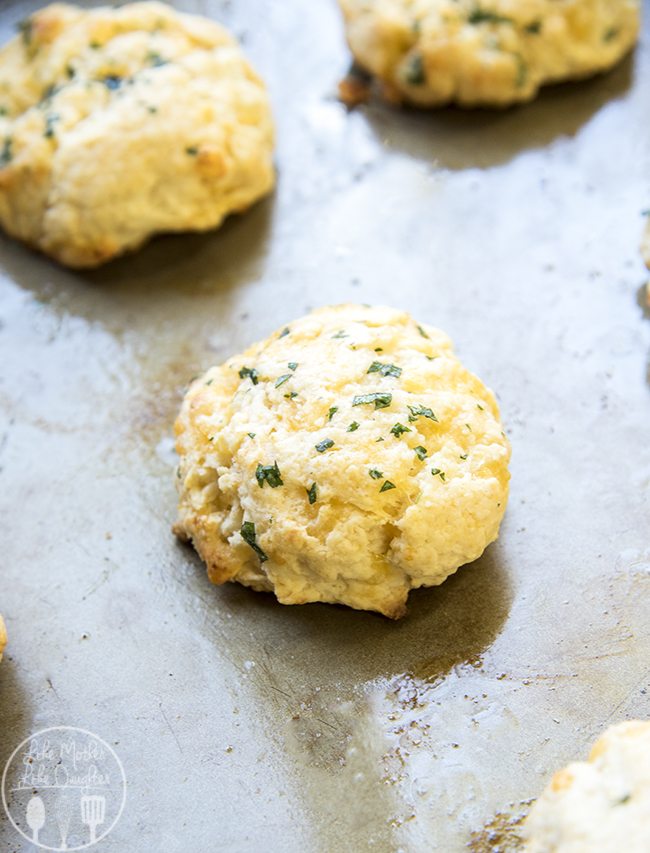 They start with a base of Bisquick mix to make the process extra easy. You add in some butter, milk, garlic powder and cheddar cheese. Then scoop them out onto a pan, bake 'em up. And then coat them in a quick garlic butter sauce for the finishing touch.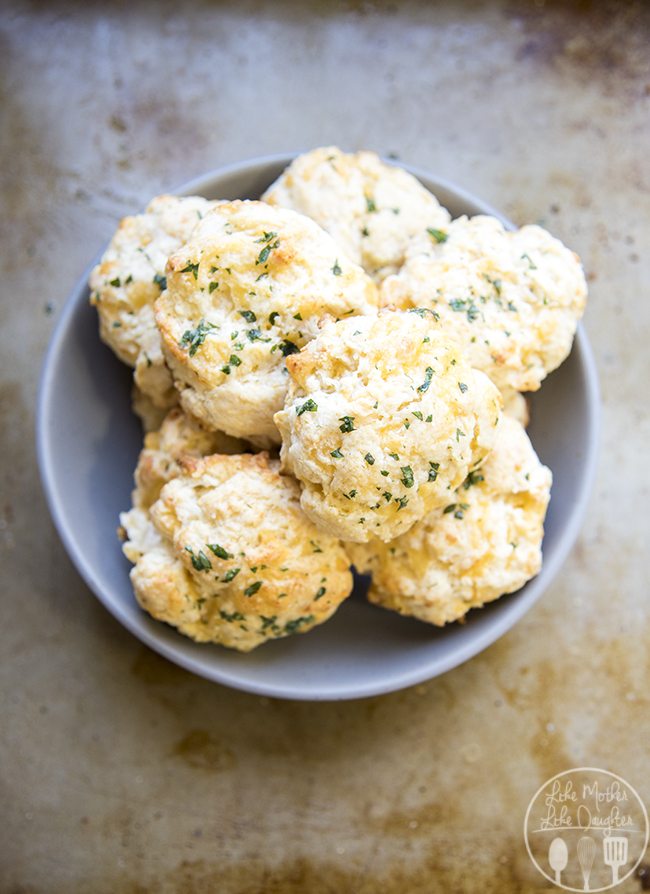 These biscuits are perfectly light and flaky, cheesy and garlicky. Seriously they are so good. The hardest part is not gobbling them all up at once.
I hope you make these soon! I know I'm going to be making them again soon.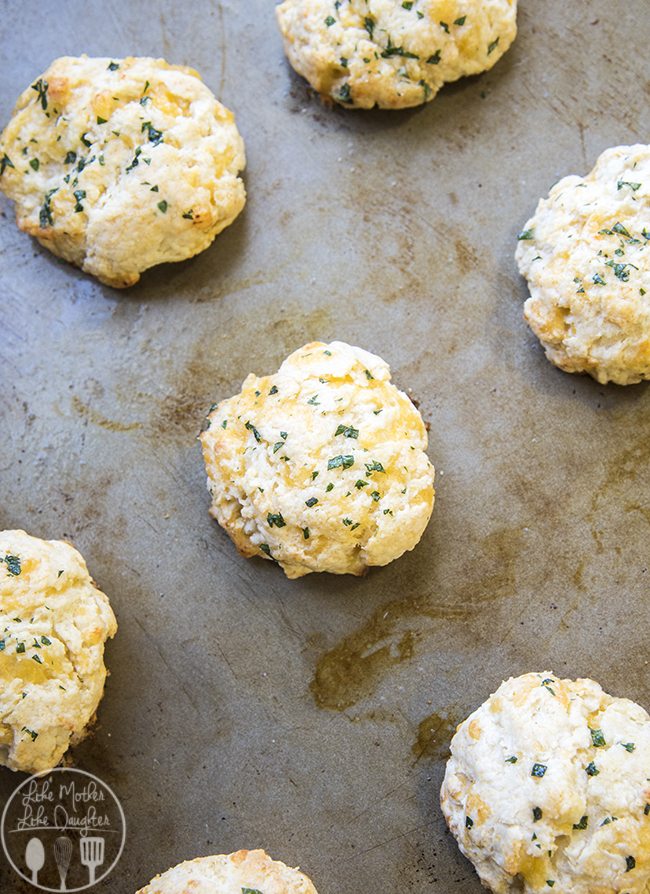 Cheddar Bay Biscuits - Red Lobster Copycat
Ingredients
2 cups Biscquick mix
4 TBS butter, cold
⅔ cup milk
1 cup shredded cheddar cheese
½ tsp garlic powder
For the garlic butter:
2 TBS butter, melted
¼ tsp garlic salt
1 tsp fresh parsley or oregano, chopped
Instructions
Preheat your oven to 400 degrees. Prepare a cookie sheet with nonstick spray.
In a large bowl combine your bisquick and cold butter using a fork or pastry cutter. Combine till butter is in small pieces, but not more.
Mix in your milk, garlic powder and cheese until combined. (You might need to use your hands some to get all the dry mix mixed in)
Scoop about ¼ cup of mixture and form into a round biscuit shape. Place onto baking sheet. Repeat with additional dough.
Bake for 10-13 minute until the biscuits start to turn golden brown.
Meanwhile combine your melted butter, parsley and garlic salt in a small bowl.
When the biscuits are done baking, brush the tops with the butter. (Make sure to use all of it)
Serve warm.