** This post has been compensated by Collective Bias, Inc. and its advertiser. All opinions are mine alone. #GoldfishMix #CollectiveBias
The last couple of weeks Colby has decided that he finally likes eating real food. He loves being able to feed himself little pieces of food, or baby treats though half the time he ends up missing his mouth or spitting the soggy pieces back out onto himself – its still so fun to watch him explore and enjoy trying new things. I recently bought a big carton of Goldfish Crackers from Walmart because it was on roll back. And I gave Colby some and he loved them. Its a good thing, because I love them too, so I'm glad we can enjoy snacking on them together.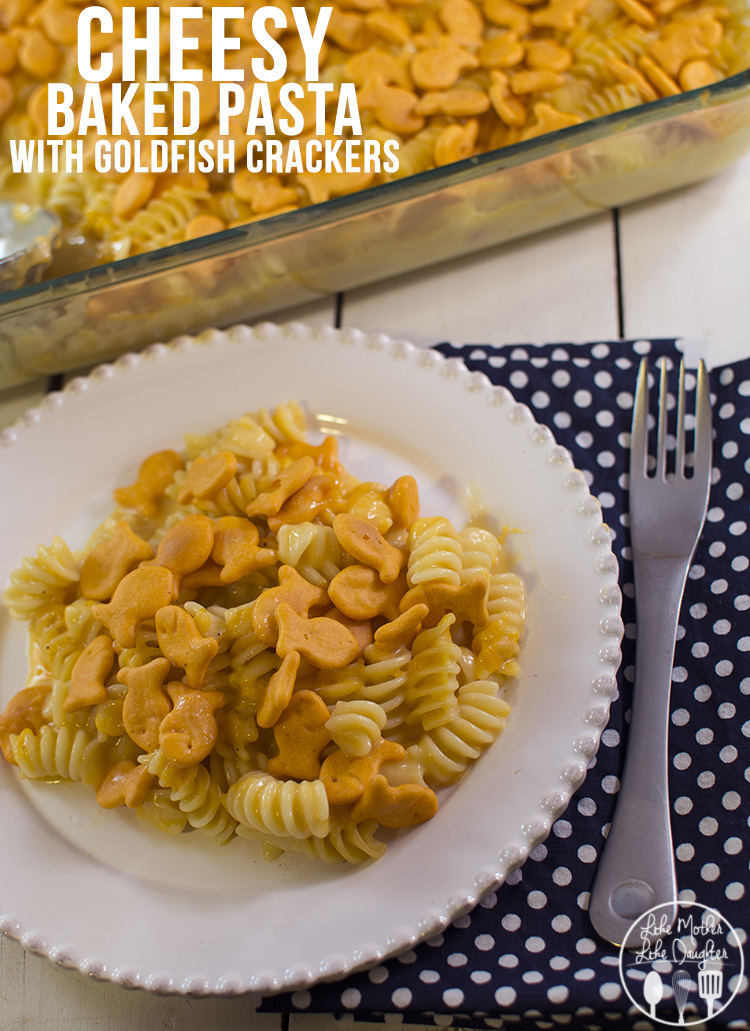 I also made a super easy dinner recipe that we loved using Goldfish crackers this to week too. I made an easy cheesy baked pasta and topped the dish with Goldfish crackers for an extra cheesy crunch. It was perfect. It was the perfect cheesy and delicious meal for Nate and I, and I know Colby will love eating it with us as he gets older too.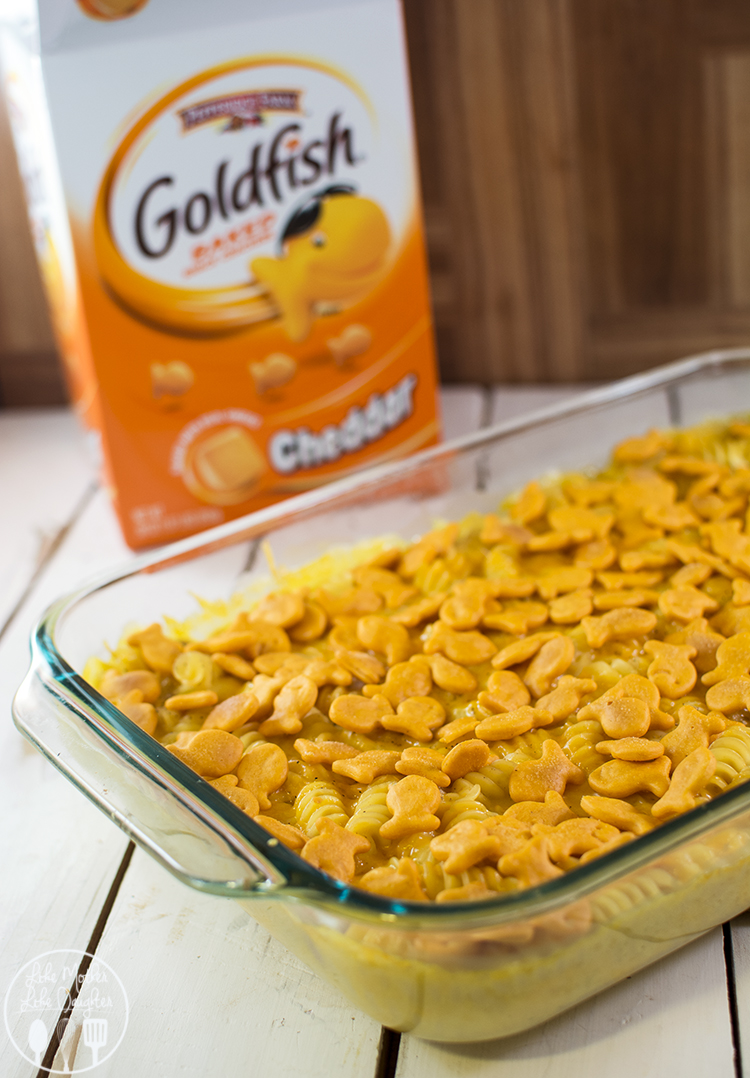 This cheesy pasta couldn't have been easier – it was a couple cans of soup, some milk, some grated cheese, cooked pasta noodles and Goldfish crackers. And it was completely done in just over 30 minutes.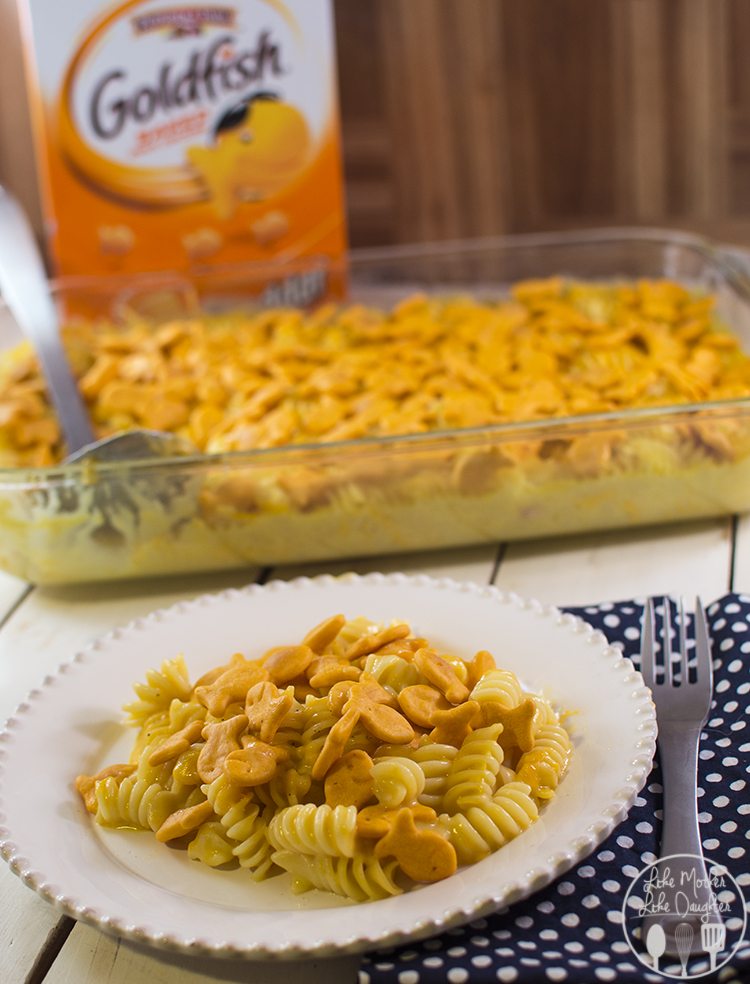 Cheesy Baked Pasta with Goldfish Crackers
Ingredients
4 cups cooked pasta noodles, al dente (I used rotini)
1 cup milk
1 can condensed cream of chicken soup
1 can condensed cheddar cheese soup
3 cups shredded cheddar cheese, divided
1½ cups Goldfish crackers
Instructions
While your noodles are cooking, preheat your oven to 350 degrees.
Combine your milk, cream of chicken soup, cheddar cheese soup and 2 cups shredded cheddar cheese in a medium sized bowl.
Add in your noodles and stir.
Pour pasta into a 9x13 baking dish and bake in preheated oven for 20 minutes.
Spread Goldfish crackers over the top of your pasta and bake for an additional 5 minutes.
Serve immediately.
Enjoy this easy cheesy baked pasta dish with your whole family!
Be sure to check out Goldfish Crackers on Facebook and Twitter.