I love discovering and exploring new combinations of goodness for salads. This cherry apple spinach salad is a perfect salad combination.  With the first bite, I was like hmmmmmmmmm…., this is amazing goodness.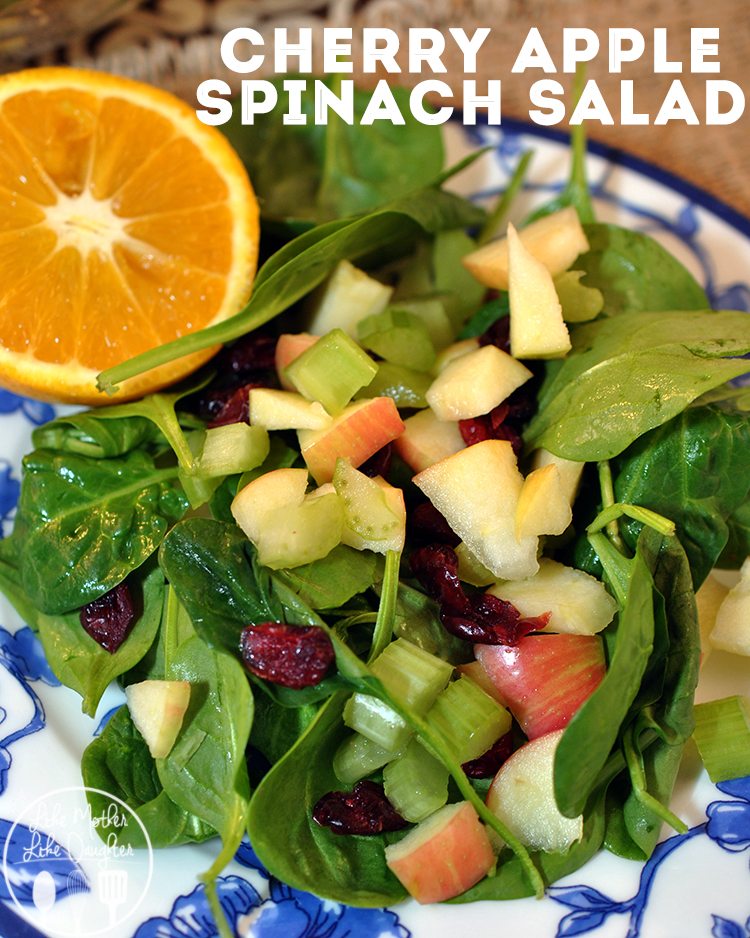 I often am eating lunch at home and then leaving for work.  It has become quite the pleasant experience.  You see I work at a photography studio and for some strange reason January and February become slow.  Slow enough that I can work part-time which I am loving.  I spend my mornings exercising, doing housework, gardening, baking or cooking, and an occasional craft or sewing project.  I have started to throw in a weekly morning adventure too.  Quite frankly I am having fun.  If you want to see or read about some of my recent morning adventures you can check it out here at my personal blog "Musings of My Mind."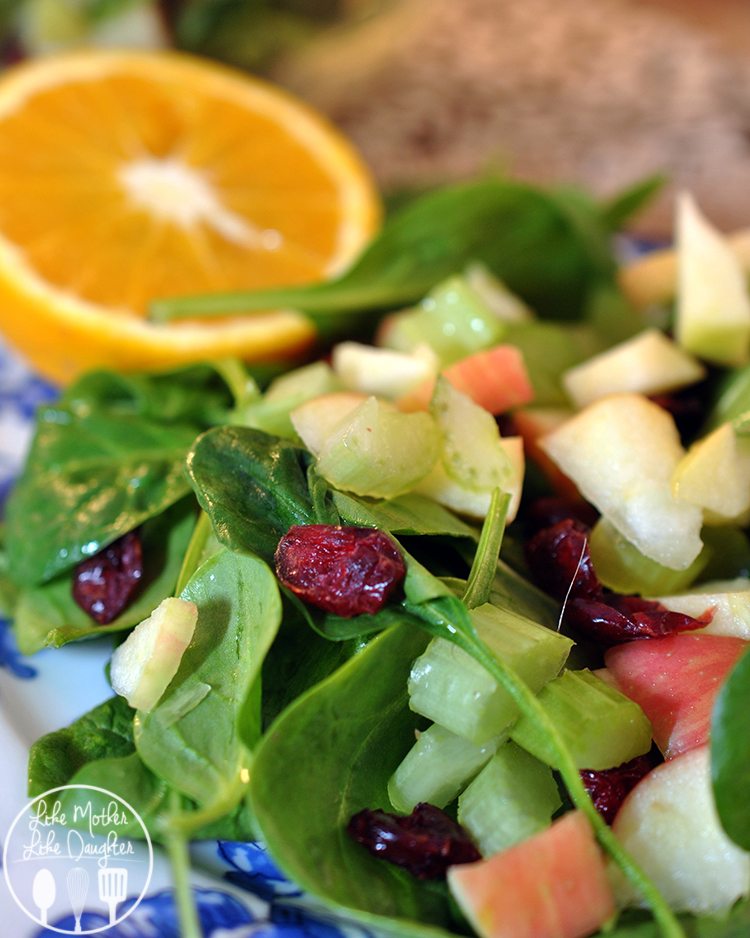 But this slower pace allows for me to create and make a refreshing easy lunch most days.  And when I do take the time for lunch I really want something healthy, something delicious, something creative.  That's where this cherry apple spinach salad came in.  I tweaked a recipe I found on Grain Crazy.  Everything came together in a crunchy apple, sweet citrus, tart cherry, healthy spinach and celery goodness.
Cherry Apple Spinach Salad
Crunchy apples and celery, healthy green spinach, and tart dried cherries drizzled with honey and orange juice for an flavorful and healthy personal salad.
Ingredients
1 crunchy apple (I used Pink Lady) - cut into bite sizes
1 stalk celery - diced
¼ cup dried cherries
2 cups spinach leaves - washed
½ to 1 orange - fresh squeezed juice
1 TBS honey
Instructions
In a medium bowl or on a salad plate spread the spinach leaves
Top with the cut apples, diced celery, and dried cherry pieces
Squeeze the orange juice over the top
Drizzle with the honey
You can either mix and then eat the salad or just dig in as is
Enjoy this healthy salad for a delicious lunch! What foods do you love to create?