Have you ever made cherry berry jelly before?  I had not.  Craig and I were given a couple buckets of cherries from his mother's trees.  That's way too many to eat, tummy ache for sure.  So I started to think about what can you do with a bucketful of cherries.  There is the traditional cherry cobbler, even my cherry chip ice cream or chocolate cherry cookies plus mint cherry limeade but those can only go so far and your tummy is full of sweets.  So why not cherry berry jelly?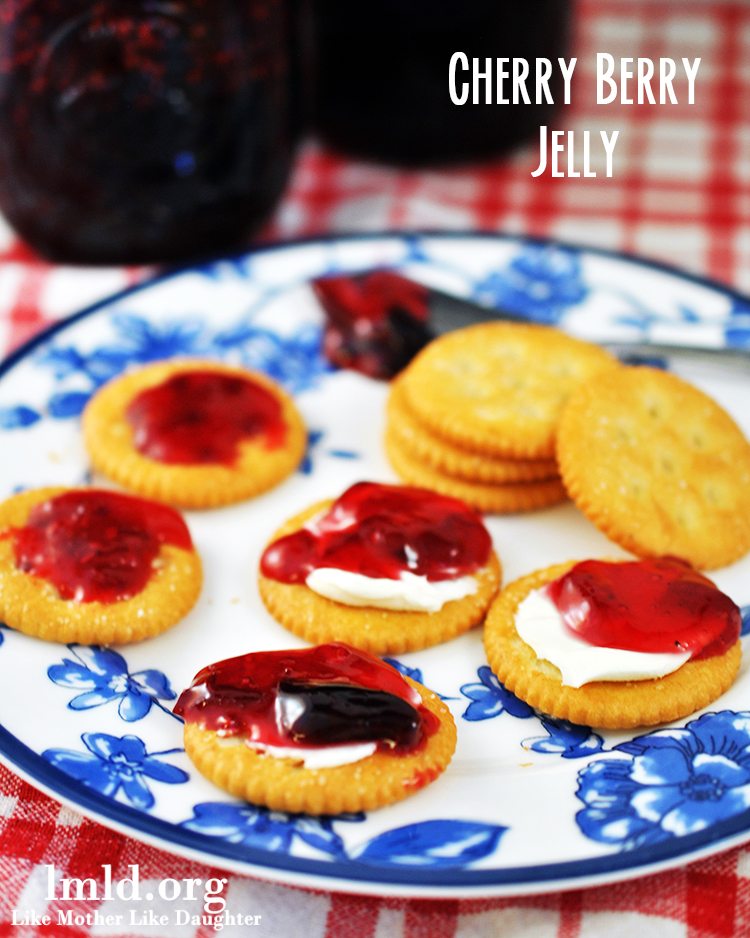 I did a little research because I had never heard of or seen jelly or jams made with cherries but they are out there.  Even on my liquid pectin recipe insert is a cherry jam recipe.  Now I know most jellies are made from the juice and jam is the whole fruit, but I am calling this jelly because it is more of that consistency, just a little runnier then jams. And I highly recommend liquid pectin when preparing your jelly, it is amazing.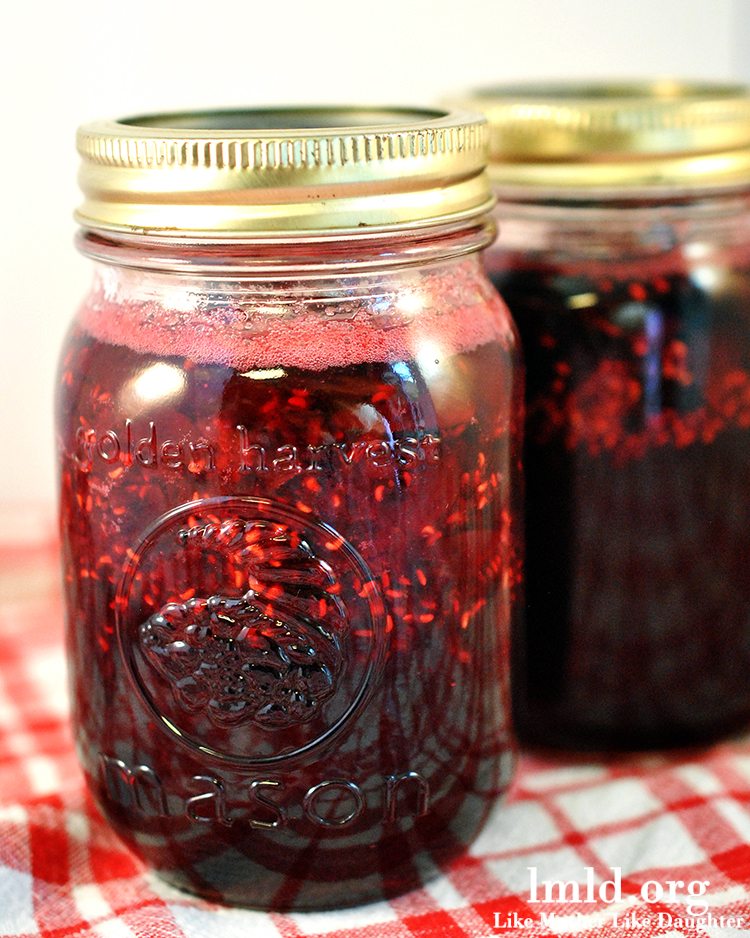 Cherry Berry Jelly
Ingredients
3½ cups berries (I used Kirtland's Triple Berries) (partially thawed)
3½ cups cherries (washed, pitted, and chopped into quarters)
1 package liquid pectin
4 cups sugar
¼ cup lemon juice
2 pint mason jars
1 8 oz mason jars
3 small canning bands
3 new small canning lids
Instructions
Wash your jars, rings, and lids
Prepare waterbath canner, jars, and lids according to manufacturer's instructions.
Combine prepared fruit with lemon juice and sugar in a 8-quart (large) saucepan.
Bring mixture to a full rolling boil (one that cannot be stirred down) over medium to high heat, stirring frequently,
Add liquid pectin, squeezing entire content from pouch into the fruit/sugar mixture.
Return to a hard boil and boil for 1 minute, stirring constantly.
Remove from heat.
Ladle hot jam/jelly into warm jars, leaving ¼ inch headspace.
Wipe rims clean.
Center lids on jars, apply bands and tighten to fingertip tight.
Place filled jars in canner assuring jars are covered with 1 to 2 inches of water.
Place lid on canner and bring water to a gentle, steady boil.
Process jars for 10 minutes, turn off heat, remove canner lid, and let jars stand for 5 minutes.
Remove jars and let cool.
Check lids for seal after 24 hours. Hopefully you heard a sealing pop.
Store jars in a cool, dry place.
Enjoy your jelly on toast, crackers, or in an amazing pbj sandwich.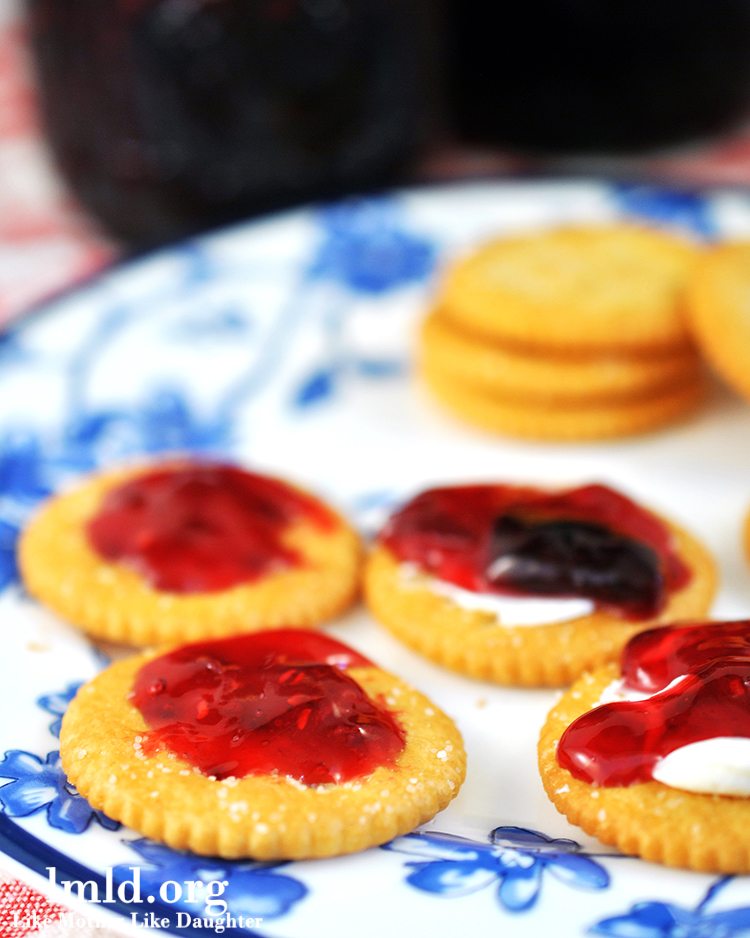 Haven't had a jelly and cracker combo before?  It was the perfect late night Sunday snack while growing up for me. What is your favorite Sunday night snack?