These chocolate stuffed rolls are a delicious sweet bread with chocolate baked inside for a melty, chocolately, delicious surprise.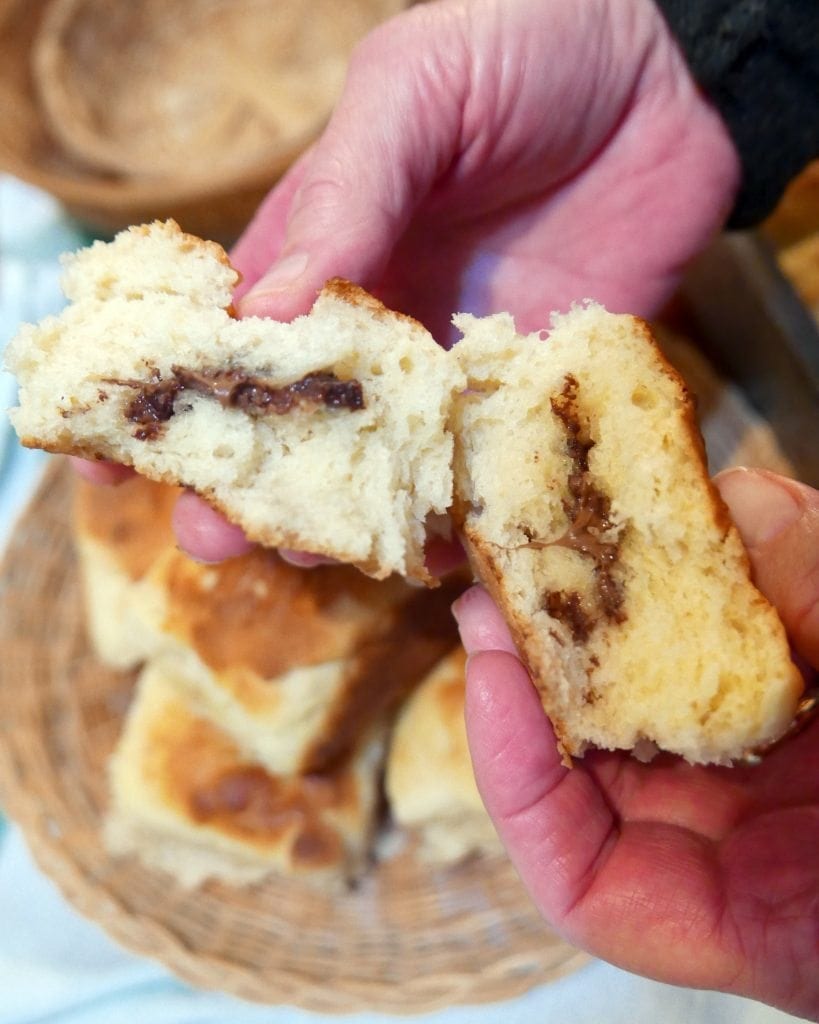 Mom Magic Rolls! That's what these rolls got called when I served them the first time. I baked a batch to share with some missionaries and they asked "how did you get the chocolate inside?" and before I was able to answer, one replied "Mom Magic! All moms have mom magic." and the name stuck.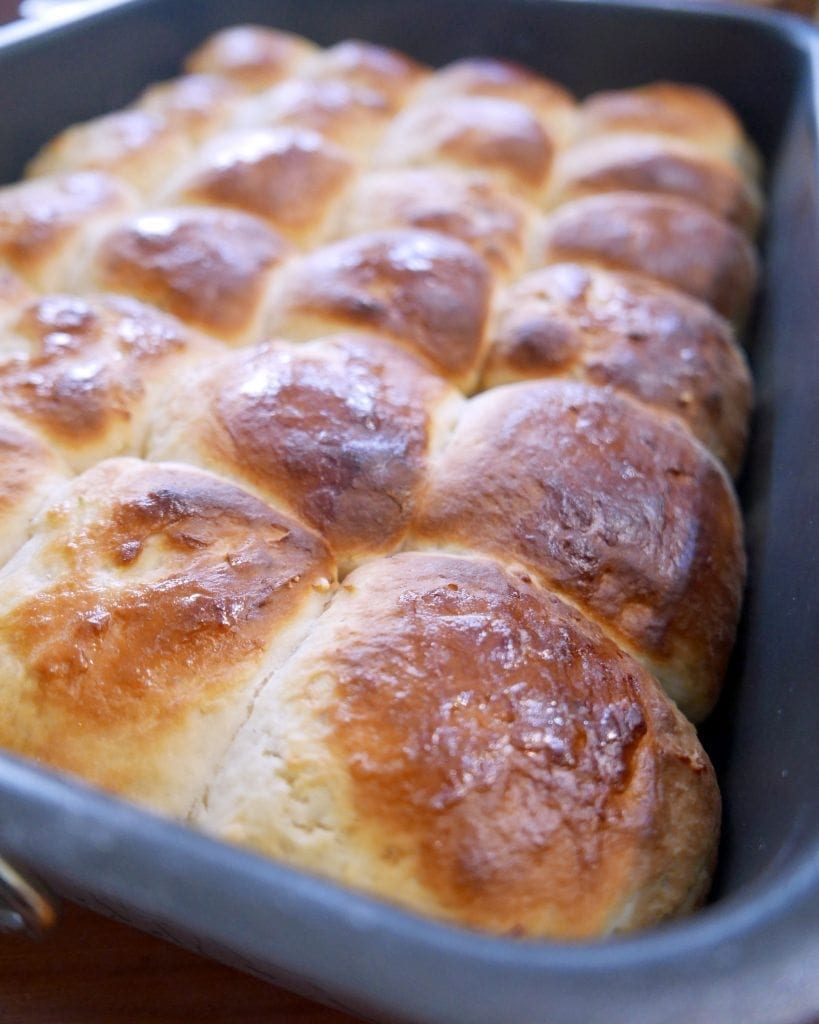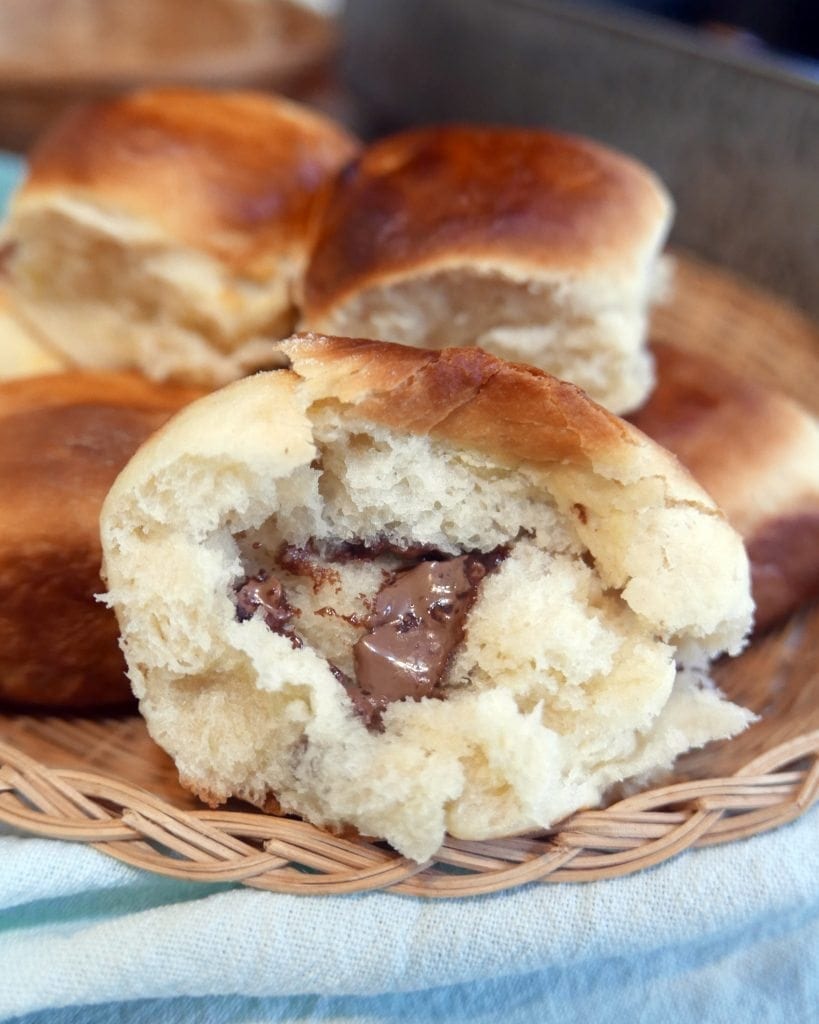 I certainly like the idea that we have mom magic. It works when your child has a booboo and you are able to kiss the booboo better. It works when no one can find that missing shoe or the milk in the fridge and you are able to walk right over and find what was lost. It works when you daughter is hundreds of miles away , needs someone to talk to, and you know the right words to say. It works when your son is working hard and you just feel that he could use an extra prayer at that moment, and you were right. Mom magic.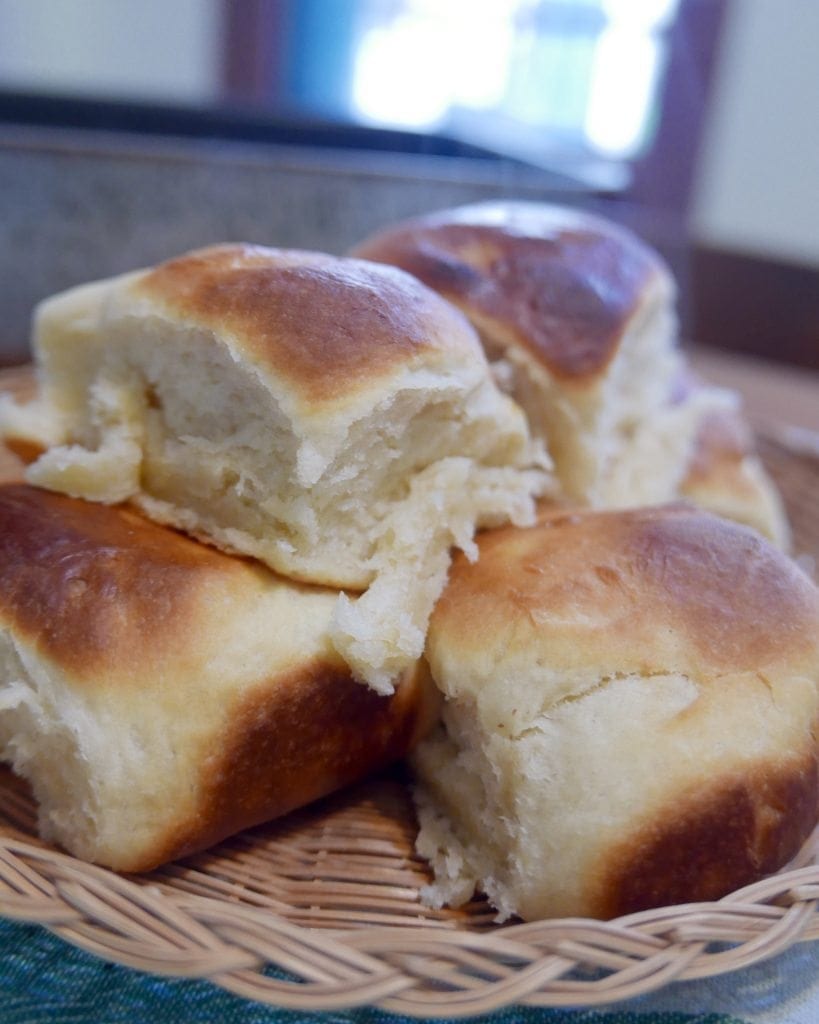 Chocolate Stuffed Rolls
These mom magic rolls are filled with a surprise of melty, chocolately deliciousness that will have your family thinking you are magic.
Ingredients
5 ¾ cup all purpose flour
1 cup sugar
2 ¼ cups milk
1 ¼ cup butter
1 TBS yeast
½ tsp salt
1 cup of milk chocolate chips or chopped milk chocolate bar
Instructions
Warm the milk in the microwave, not boiling, just above lukewarm
Chopped the butter and melt it in the warm milk
In a very large bowl put the milk and butter, add the yeast, salt, and sugar – then mix together
Adding 1 cup of flour at a time and mix/knead together
Once all flour is added, knead for about 2 to 5 minutes
Cover the bowl with a cloth and leave in a warm place for about 2 hours or dough has doubled in size
Grease a large pan about a 15 x 17 size
Pouch the dough down
Now squeeze off a bowl of dough about the size a little larger than a golf ball
Put a few chocolate pieces inside, fold over and over to make a ball
Set in the greased pan
Continue with the rest of the dough until the pan fills
If needed get a second pan
Cover with a cloth, set in a warm place, and let rise until double about 2 hours
Preheat oven to 425 degrees
Place rolls in oven and bake for 10 minutes
Remove from oven and butter the top of each roll with a little soft butter
Let cool a little before serving
These chocolate stuffed rolls are a delicious sweet bread with chocolate chips or chopped chocolate bar baked inside for a melty, chocolate, delicious surprise. When you bake your family a batch of these rolls, you will seal the deal that you have the mom magic.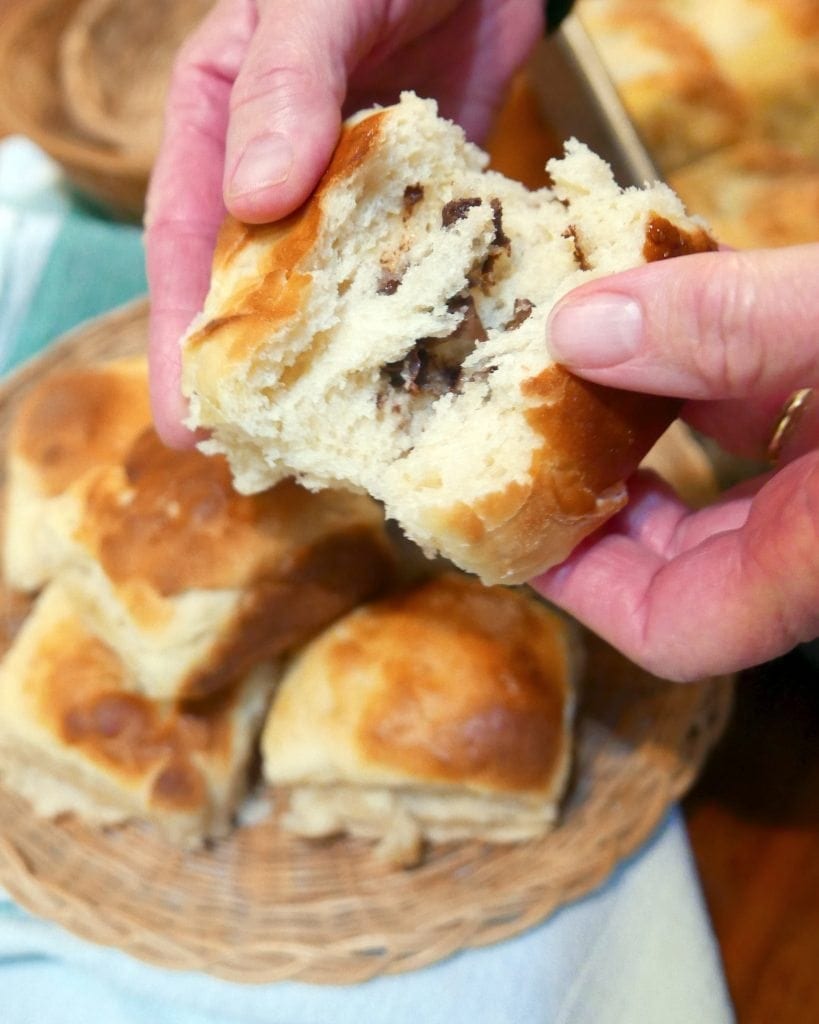 I want to thank Katie P, who shared this recipe with me so I can share it with you.  Katie has the mom magic.
Save