Avocados are one of my favorite snacks and are also great additions to a good sandwich, taco, or enchilada. But yes, sometimes I will just scoop the avocado meat out of this delicious fruit and eat it.  And if I am preparing the avocado for a dish addition I am always known to take a few slices for myself.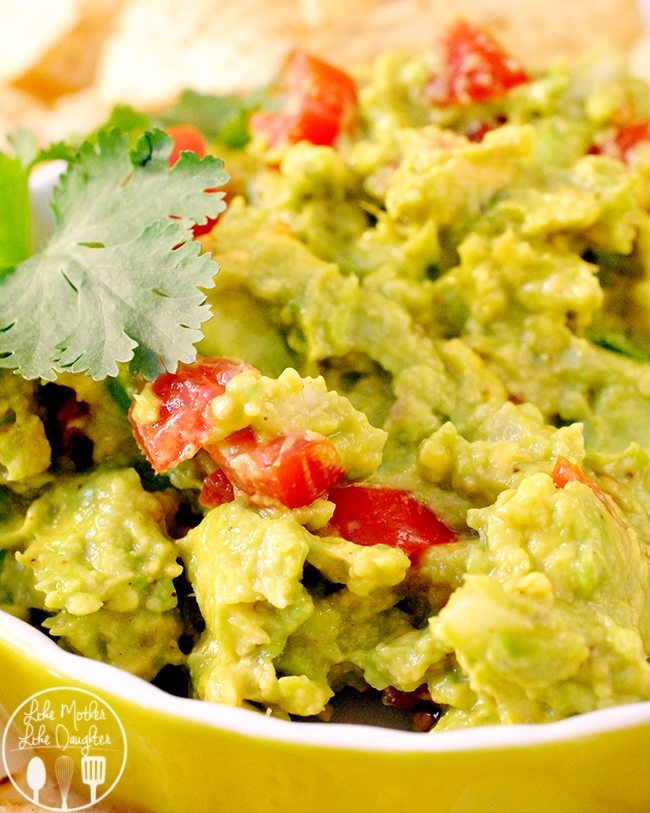 One of my favorite ways to eat avocados is in guacamole.  I love a chunky guacamole.  I know you often purchase guacamole that appears to have been blended or whipped smooth. But if you like a chunky guacamole this is the recipe for you.  Besides adding chunky ingredients of onion and tomatoes, it is in how you mixed the ingredients.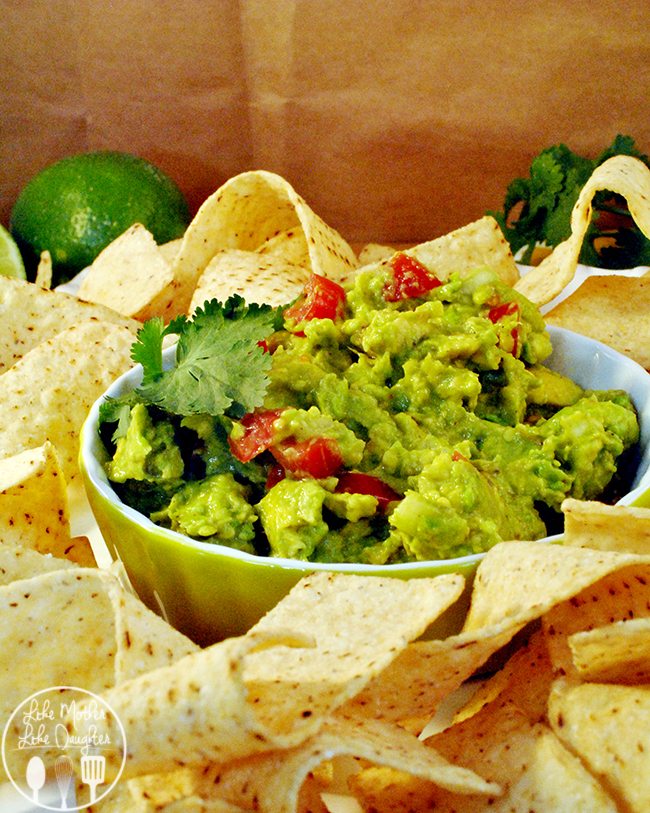 I use a fork that I mash through the avocados a few times across the bowl and I am done.  The more you mash, the less chunks. If you start to stir or whip you will have smooth guacamole, so this is not the time to be aggressive just mash until it looks like the chunky guacamole you would prefer.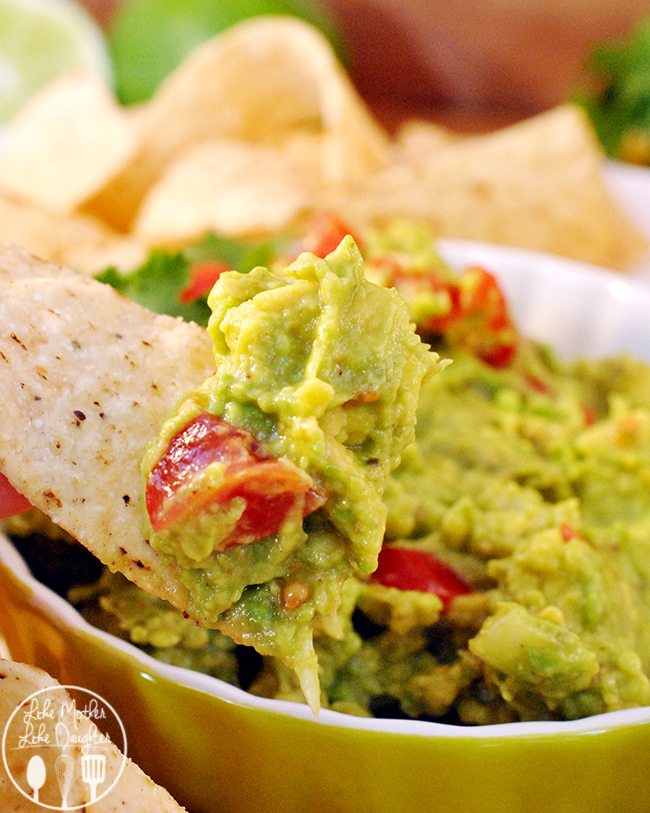 Chunky Guacamole
Chunky guacamole with chopped onion and tomatoes that scoops up perfectly with tortilla chips for a bite of avocado goodness. Holy Moley Guacamole!
Ingredients
2 medium avocados
1 TBS chopped yellow onion
1 garlic clove - minced
4 grape tomatoes - chopped
½ tsp chili powder
¼ tsp salt
1 tsp lime juice
Instructions
Chop ⅛ of a yellow onion for 1 TBS chopped onion, put in a medium bowl
Mince the garlic clove and add in with the onion
Chop the 4 grape tomatoes and set aside
Scoop the meat from 2 medium avocados and add in with the onion and garlic
Sprinkle with salt and chili powder
Pour lime juice over the top
With a fork, mash onions, garlic, lime juice, and seasoning into the avocados leaving tsp size chunks of avocado (don't mix or blend)
Gently stir in tomatoes
Serve with your favorite tortilla chips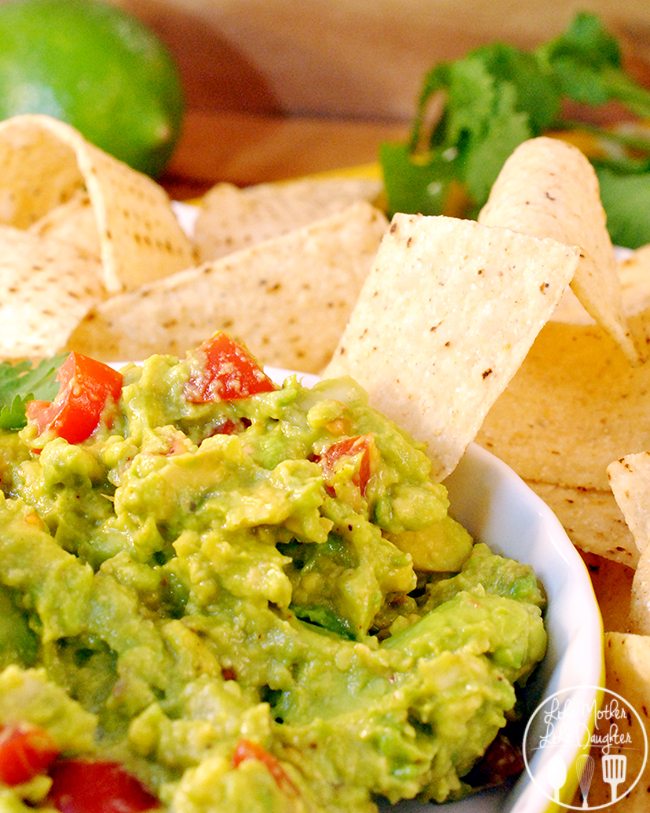 Do you love a good guacamole?  Would you just eat it with chips or on tacos, quesadillas, or ??????