I had citrus yogurt with citrus honey syrup for breakfast this morning after a 40 minute run. Yes, I am running!  Huff, huff, huff!  The Avocado 5K will be my first race EVER.  I am excited, nervous, hesitant, and ready.   The 5K 's first half is all down hill which means the last half is all up hill, why oh why it can't be the other way around.  I've got the downhill.  The uphill will be slow and steady, I am hoping to run the whole race and not have to breakdown and walk.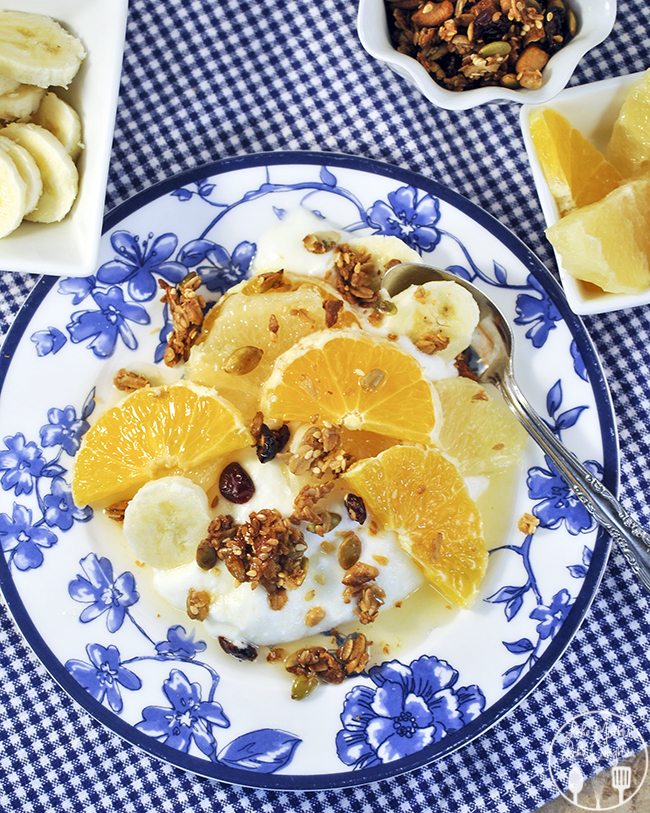 My training is "training by Ellen" – start by running downhill, then flat, and finally build up to running uphill.  Pretty basic.  The uphill training is setting sight on a pole, a plant, a car, a driveway, etc. and making it to that spot and so on.  This morning, I only had to stop while waiting for a break in school traffic to cross the road.  Six hills and I got them all.  YAY ME!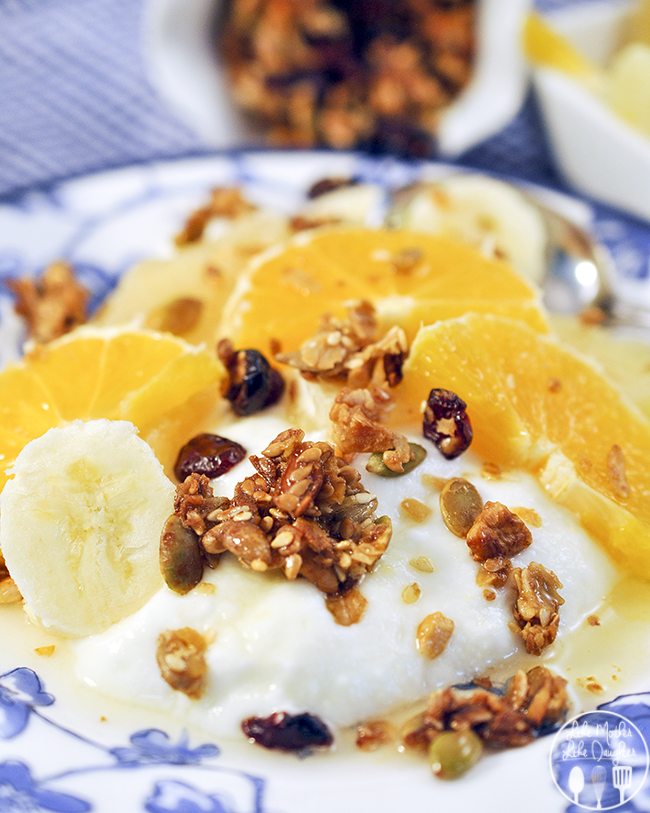 After coming home, I needed a meal to lift me up and replenish me.  This citrus yogurt with citrus honey syrup was exactly what I wanted and needed; protein from the Greek yogurt, carbs from the granola and citrus, with a little flavor sweetening from the citrus honey.  Replenish – check but flavor, sweetness, yumminess  – check, check, check.  I am ready for seconds as I type.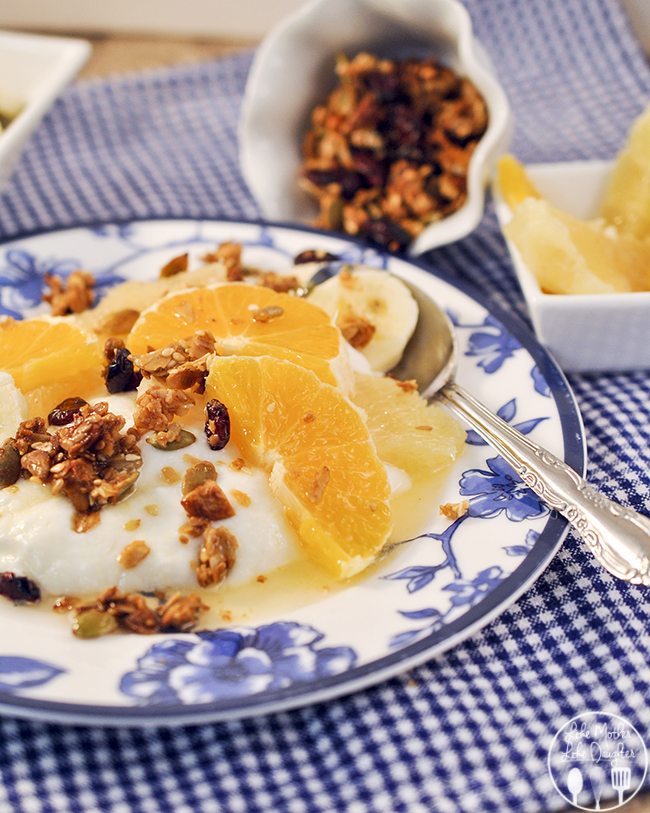 Citrus Yogurt with Citrus Honey Syrup
Greek yogurt layered with grapefruit, orange, and banana slices, granola sprinkled over top with citrus honey syrup drizzled over all
Ingredients
1 grapefruit
1 orange
1 banana
2 cups plain non-fat Greek yogurt
¼ cup granola
¼ cup honey
juice drippings from the orange and grapefruit
Instructions
Remove the peel and pith from the grapefruit and orange catching the juice drippings into a bowl
Cut the fruit in half lengthwise
Slice into half moons about ¼ inch thick
Add ¼ cup honey in with the juice drippings and whisk
Peel and slice banana
Divide Greek yogurt into 2 bowls
Layer with grapefruit, orange, and banana slices
Sprinkle half the granola over each bowl
Drizzle with citrus honey syrup over each citrus yogurt bowl
Enjoy citrus yogurt with citrus honey syrup for breakfast, brunch, a snack, or even dessert.