Creating and experimenting is what recipe development is all about.  You see a dish on instagram, pinterest, or some other social media and it looks delicious!  You read through the list of ingredients and the how tos and it sounds amazing! And then you wonder how can I make that but with 1 or 2 tweeks. Or you think I have most of those ingredients in my pantry or fridge but what can I substitute.  That is the creating part.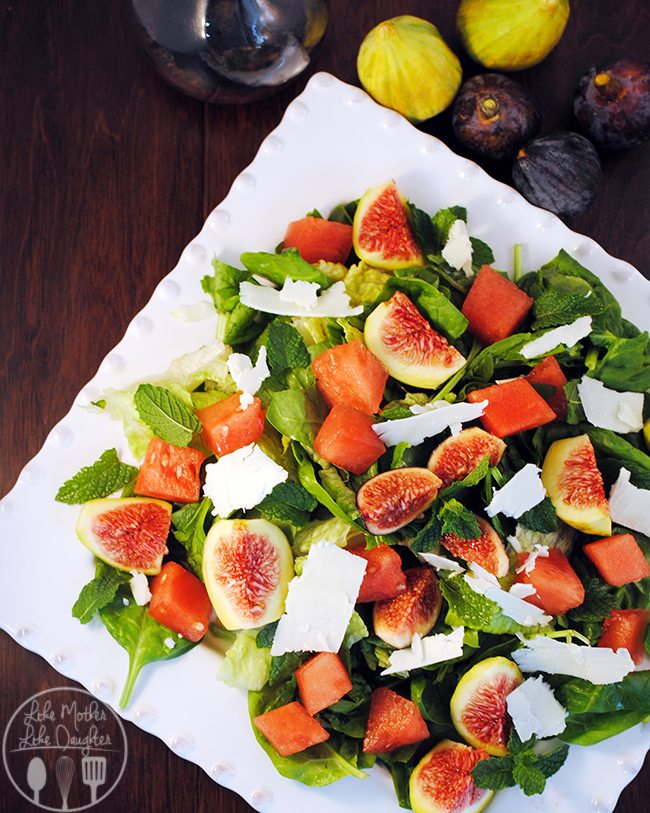 Then there is the experimenting side of recipe development which might seem an awful like the creating side.  But what happens is you try/make a recipe and you think let's add a little bit of this or a lot of that.  And taste, taste, taste with a lot of hope that it is just what you want and even more so it is what you want, our devoted followers.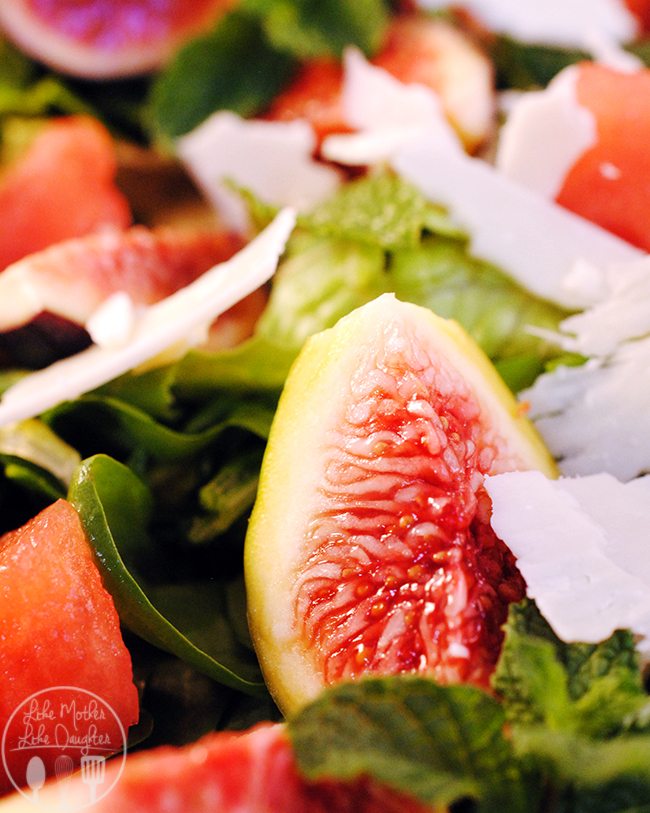 And that is what I am hoping with this Fig Watermelon Spinach Salad, it is what you want and you will like it as much as I did.  There are a lot of flavors going on with fig – I used both Black Beauty and Adriatic figs – watermelon, spinach, mint, balsamic vinegar, honey, and a most amazing cheese – Unexpected Cheese. That's its name – Unexpected Cheese – it is a white cheddar with an unexpected flavor almost like a Parmesan and it grates and cuts like a Parmesan.  I found it at Trader Joe's  – and it was worth the exploration to find it.  Maybe you have heard of it but the fig watermelon spinach salad was my first creating and experimenting with this cheese.  I've got a couple of other recipes up my sleeves using the Unexpected Cheese besides the newest creation/experiment of Fig Watermelon Spinach Salad.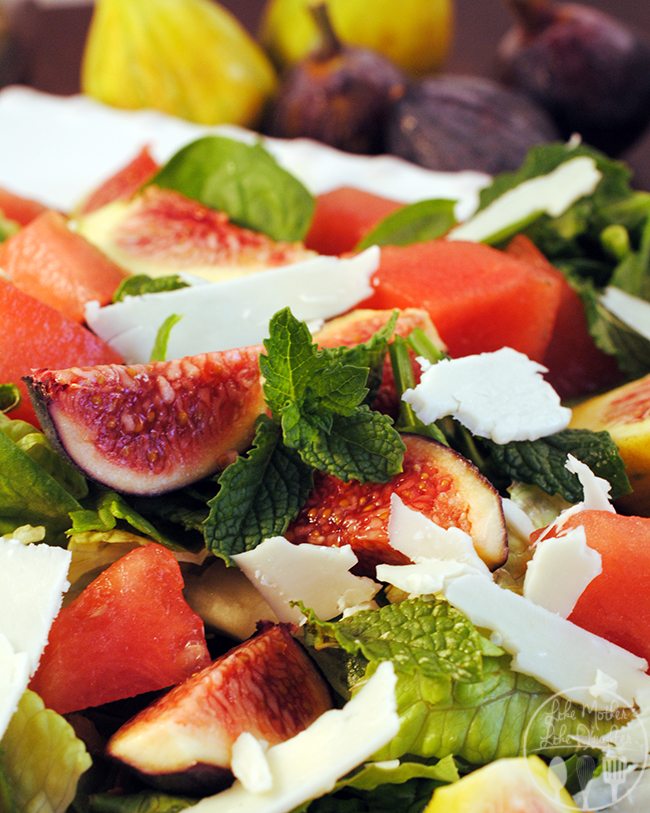 Enough of that let's get to the recipe!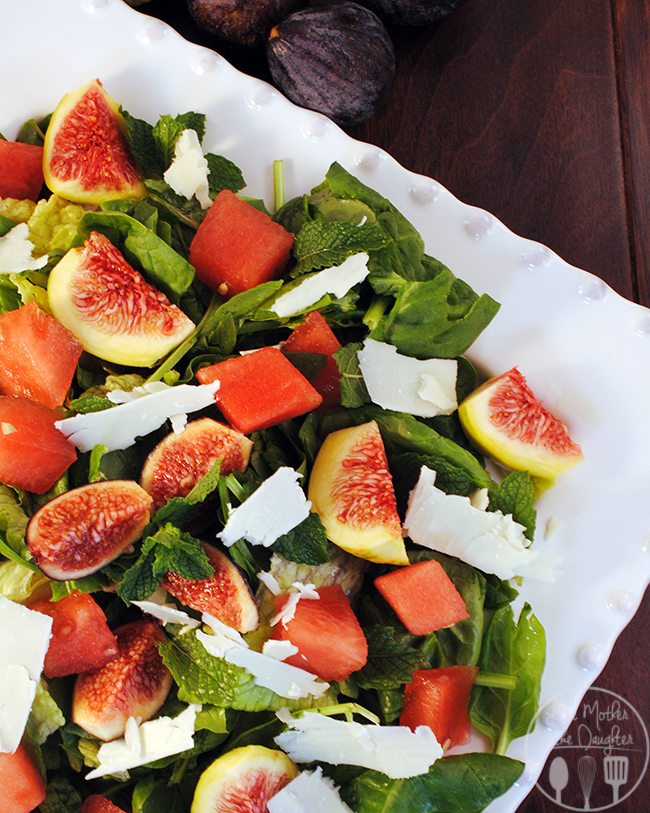 Fig Watermelon Spinach Salad
Fig Watermelon Spinach Salad is the perfect main dish salad with great flavors of fig, watermelon, mint and Unexpected Cheese that come together for a happy mouth.
Ingredients
2 cups fresh spinach (torn)
1 cup romaine lettuce (torn)
3 sprigs fresh mint (stem removed)
½ cup cubed watermelon
3 to 4 fresh figs (stem removed and cut into quarters)
1 oz Unexpected Cheese
¼ cup balsamic vinegar
2 TBS honey
½ tsp sea salt
¼ tsp pepper
Instructions
In a small bowl whisk together the balsamic vinegar, honey, sea salt, and pepper together; set aside.
Toss the spinach and lettuce together, spread out on a serving plate.
Layer with the cubed watermelon, fresh figs, and mint leaves.
Using a peeler, "peel" slices of the Unexpected Cheese on top of the salad.
Whisk the dressing together just before serving and drizzle over the salad
What are some of your recipe creations?