My dad's favorite cookie was a Fig Newton.  We didn't have them very often in our home because for some reason they seemed expensive.  But I always thought it was such a  treat when they appeared on the counter after a grocery shopping trip.  My dad was generous and shared his Fig Newtons with the whole family but I don't remember if anyone else enjoyed them as much as he and I did.  I loved Fig Newtons.  I would first eat the cookie crust from around the fig and save as much of the fig center as possible for last.  It was quite a feat to do, but how I loved the crunchy, sweet goodness of the fig mixture in the middle.  I still love a Fig Newton today and whenever I eat one I think of my dad.
I love figs in general.  While Craig and I were in Barcelona we tried fig fudge – when I find the perfect recipe you better believe I will be sharing it with you.  But I did discover a recipe for figgy scones and since we happened to have a whole wonderful bag of delicious dried figs in our cupboard – well, I had to make for you and for me,  figgy scones.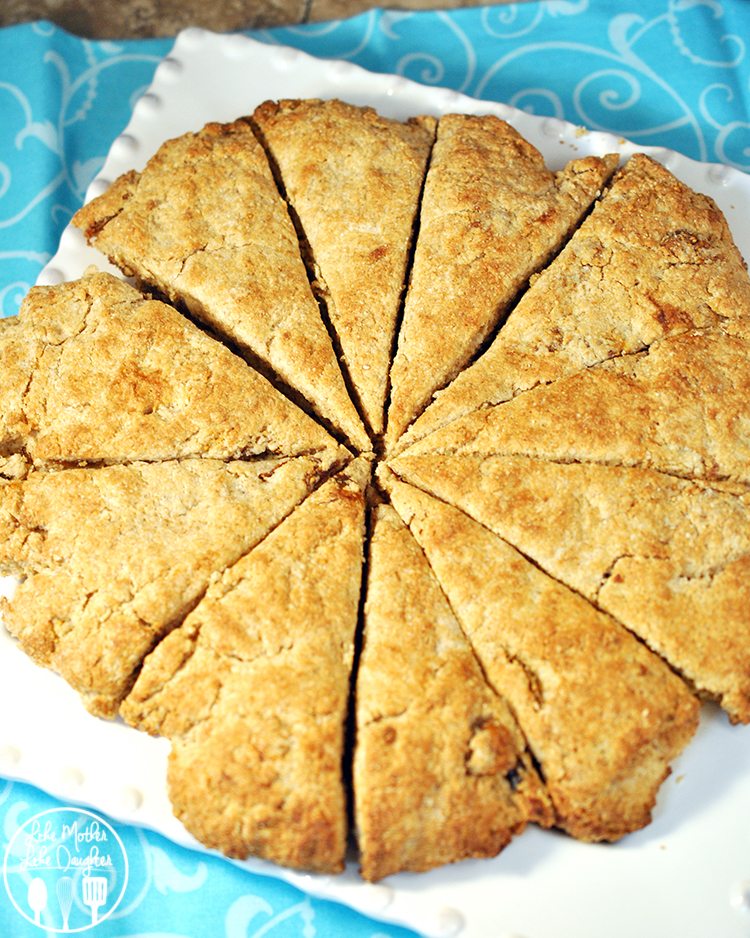 It you love figs, I think you will love these figgy scones.  They are loaded with that same crunchy, sweetness of figs baked in a combination of white and whole wheat flour for an amazing texture of crunch and goodness.
Figgy Scones
Ingredients
1¾ cup white flour
1 cup whole wheat flour (ground not fine, but with more of a corn meal texture)
1 TBS baking powder
⅓ cup sugar
½ tsp salt
7 oz. cold butter (cut into small cubes)
⅓ cup buttermilk (I used powdered buttermilk and water)
1 whole egg
2 egg yolks
2 tsp vanilla extract
4 to 6 dried figs (chopped)
Instructions
Preheat oven to 425 degrees
Line a cookie sheet with parchment paper
In a large bowl, mix together the flours, baking powder, sugar, and salt
Cut in your butter cubes as best you can with a fork until mixture is crumbly and the butter is evenly distributed
In a smaller bowl, add your eggs, buttermilk, and vanilla extract - whisk together
Add your wet ingredients to your dry and mix together - this is where I got my hands dirty and mixed everything with my hands and fingers until there was no dry flour remaining
Add your chopped figs and knead in
Make your mixture into a ball and place on top of your parchment paper
Flatten into a 12 inch circle with the palm of your hands until the dough is about ¾ inch thick
Cut into 12 even pie like pieces
Place in oven and bake for 12 to 15 minutes until the top and edges are golden brown
Let cool and serve alone or with your favorite jam or jelly
Enjoy the delicious flavor of figs in these tasty figgy scones!