These fluffernutter smores are a delicious twist on traditional smores! Who doesn't love peanut butter and marshmallow?
Fluffernutter is the combination of peanut butter and marshmallow. It started out as a sandwich, but lots of people have adapted it to make tons of delicious recipes. And when I was thinking of what varieties of s'mores I could make, well of course a s'more has to have the marshmallow, but what about adding just peanut butter instead of chocolate?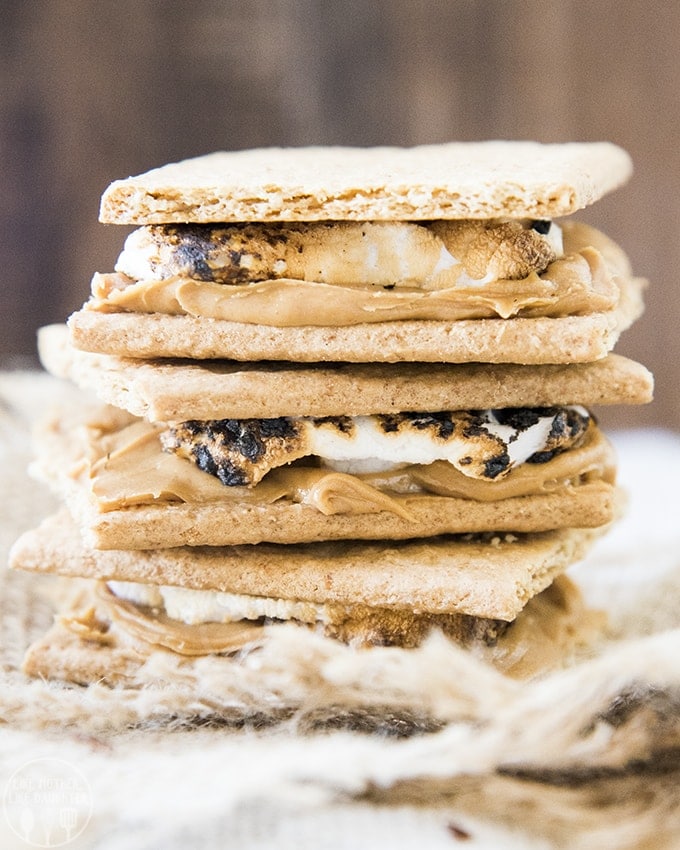 These fluffernutter s'mores were perfect and if you are a peanut butter fan you will undoubtedly love these babies.
I will let you know that they were quite rich though so you'll definitely want them with a BIG glass of milk on the side.
Fluffernutter S'mores
Ingredients
graham crackers
peanut butter
marshmallow
Instructions
You'll need 1 whole graham cracker, 1 marshmallow and about 1 TBS of peanut butter per s'more.
Roast your marshmallow. You can follow our instructions for roasting them indoors, or you can roast them on a stick over the fire.
Spread about 1 TBS of peanut butter on a half of a graham cracker.
Squish marshmallow in between graham cracker spread with peanut butter and another graham cracker.