For the month of August I participated in something really awesome called Foodie Penpals. Foodie Penpals is run every month by Lindsay from the Lean Green Machine. So, here's how it works:
On the 5th of each month you recieve your penpal pairing via email. It's your responsibility to contact your penpal and get their mailing address and and any dietary restrictions, allergies or other information.
You have until the 15th of the month to buy your goodies and ship them.
On the last day of the month you will post about the goodies you received from your penpal.
The boxes should be filled with fun foodie things, local food items, handmade treats, etc. The spending limit is 15$. The box must also include something written. This can be a note explaining what's in the box, a favorite recipe, or whatever. Use your imagination.
You are responsible for figuring out the best way to ship your items depending on their size and fragility. Don't forget about flat rate boxes!
Foodie Penpals is open to blog readers and bloggers.
Food Penpals is open to US & Canadian residents. Canadian residents will be pairs with other Canadians.  And US residents will be paired with other US residents.
If you want to participate next month be sure to click here to fill out the participation form and read the terms and conditions.
So anyway, I participated for the month of August and it was a lot of fun. I sent to and received from blog readers. It was fun to go out and buy things that I thought my penpal might like. And then on my birthday I received an awesome package from my other penpal.
Here's what I got. I told her I love snacking, but need some healthier options.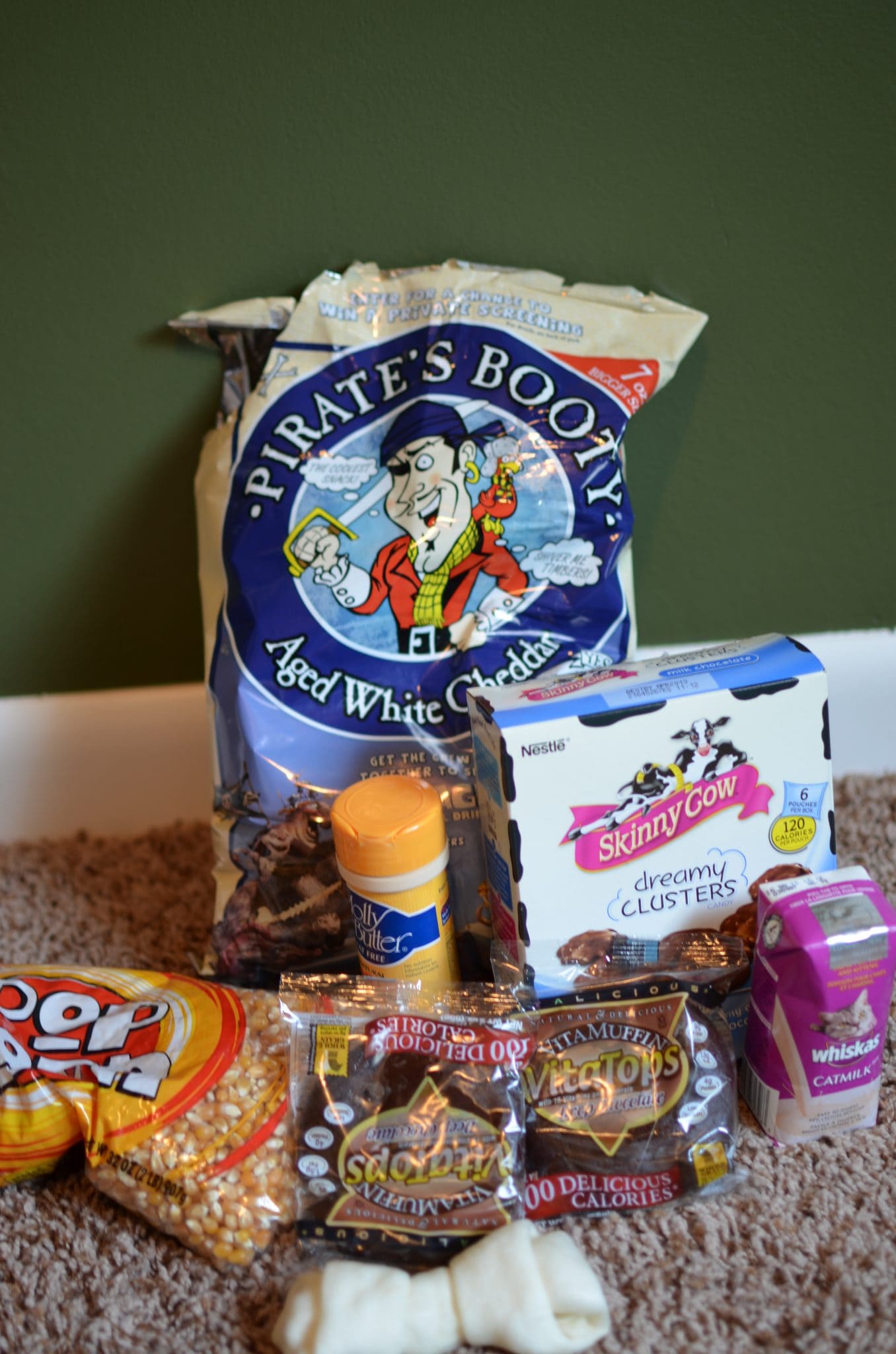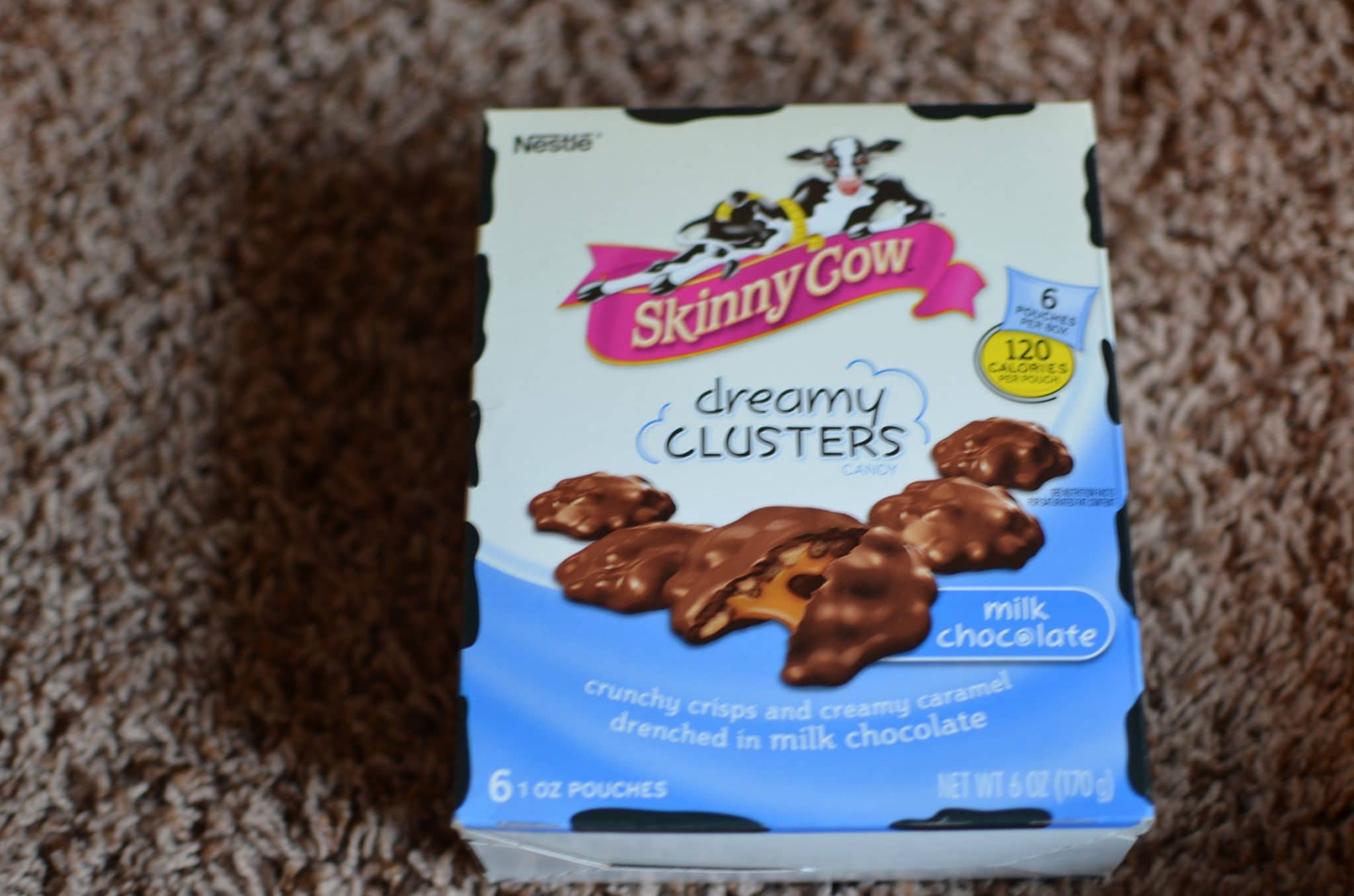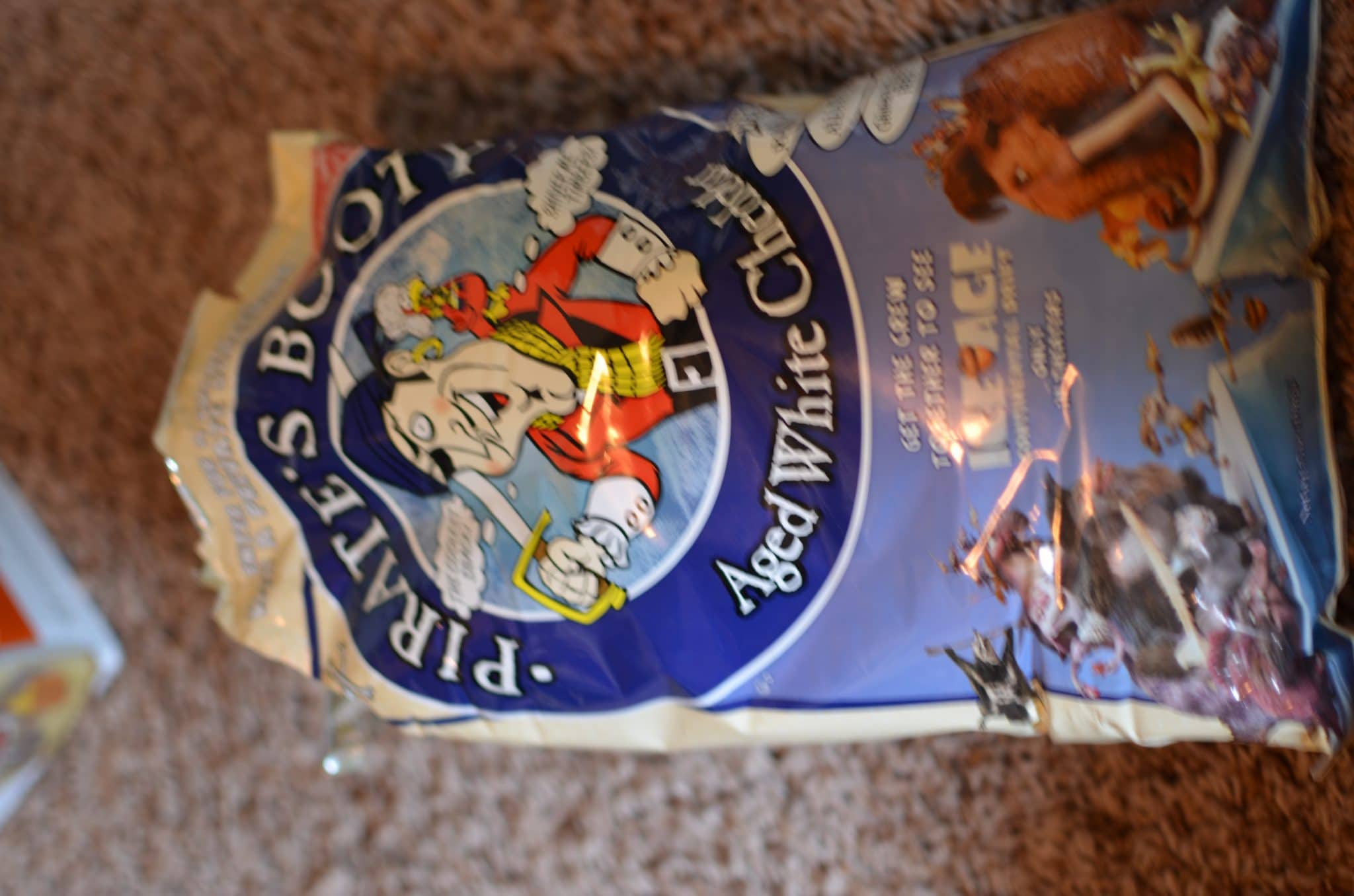 Mmmm, everything has been so good! Skinny Cow Dreamy Clusters, are like a caramelly crunchy goodness, like a healthy "turtle". Pirates Booty is baked cheesy popcorny yummies. Some popcorn to pop in the microwave or airpopper — such an easy and healthy snack! Vitatops are a yummy chocolate brownie like healthy treat. And she was even sweet enough to send something for my sweet pup and kitty, a bone for the dog and milk for the cat.
Anyway, Food Penpals was an awesome thing to participate in and I will definitely be doing it again in the future.