Today I am so excited to introduce you  to a girl I've know for a while. Elise and I actually went to JR HS together, imagine that. Elise has an awesome blog called Elise's Pieces where she blogs about everything awesome. I especially love her hilarious Dear Boys post that she does every Tuesday.
And she's here with us to share one of her favorite recipes with us:
I blog over at
elise's pieces
 and I think introductions are awkward. So, let's just skip all that and get down to business and start cookin'!
Today, I want to share one of my favorite recipes with you. My favorite thing to order from Noodles and Company is their Butter and Garlic Noodles. Until recently, we didn't have a Noodles and Co in my town, so I had to figure out how to make these noodles on my own. You'll love this pasta, even if you can practically feel your arteries clogging as you eat it. 🙂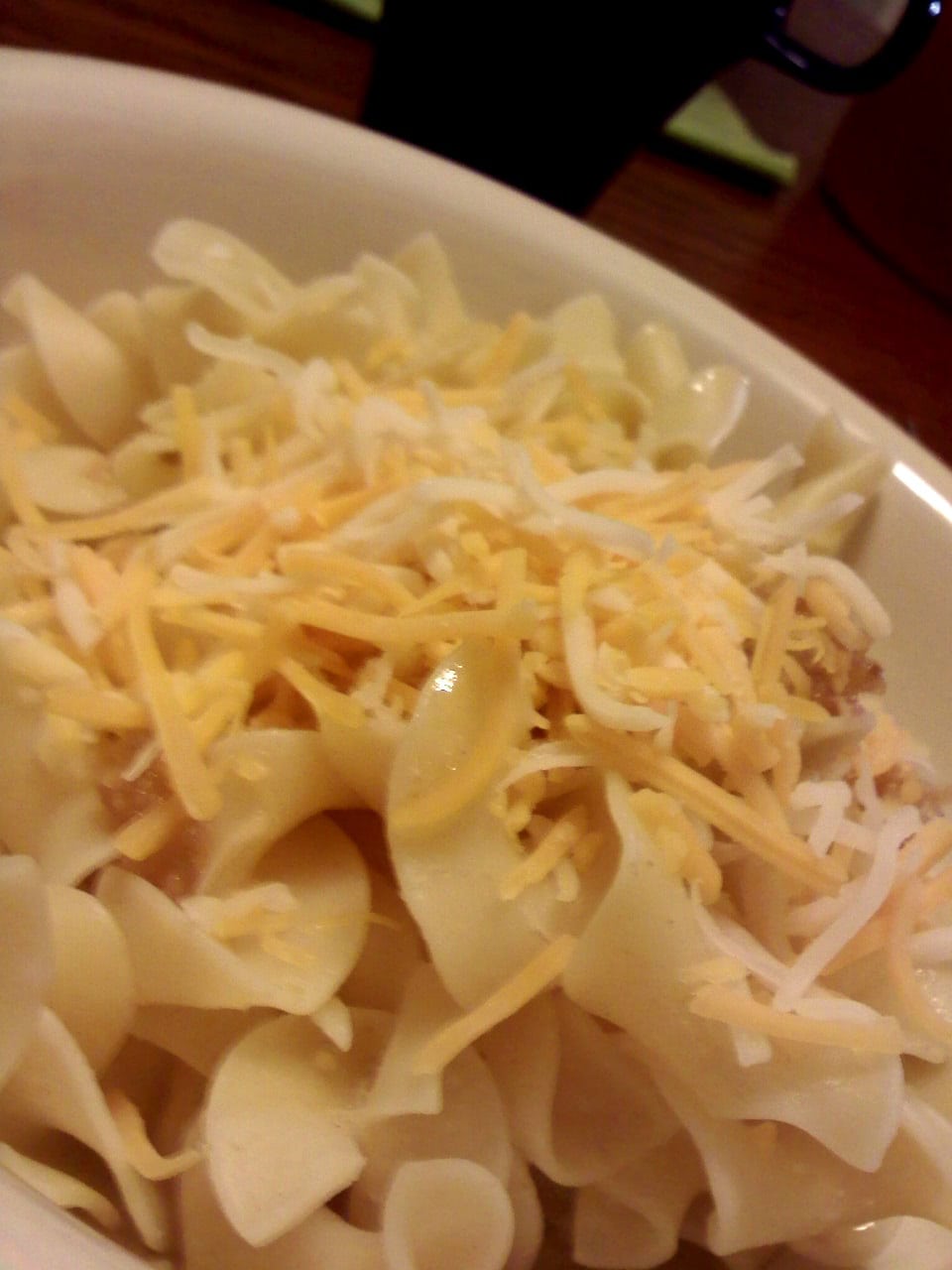 3 small garlic bulbs
1 1/2 sticks + 1Tbsp. of butter (real butter is way better than margarine in this recipe)
1 tsp garlic salt
1 package of egg noodles
shredded cheese
Mince the garlic into the smallest pieces you can manage (I put mine through the blender, though it's hard to scoop out right next to the blade-I added water to get it all out of the blender and let the water evaporate out before the next step). Saute the garlic in about 1 Tbsp. butter until they are caramelized, sprinkle some garlic salt into the mix as you are stirring. Add a stick and a half of butter and stir as the butter is melting.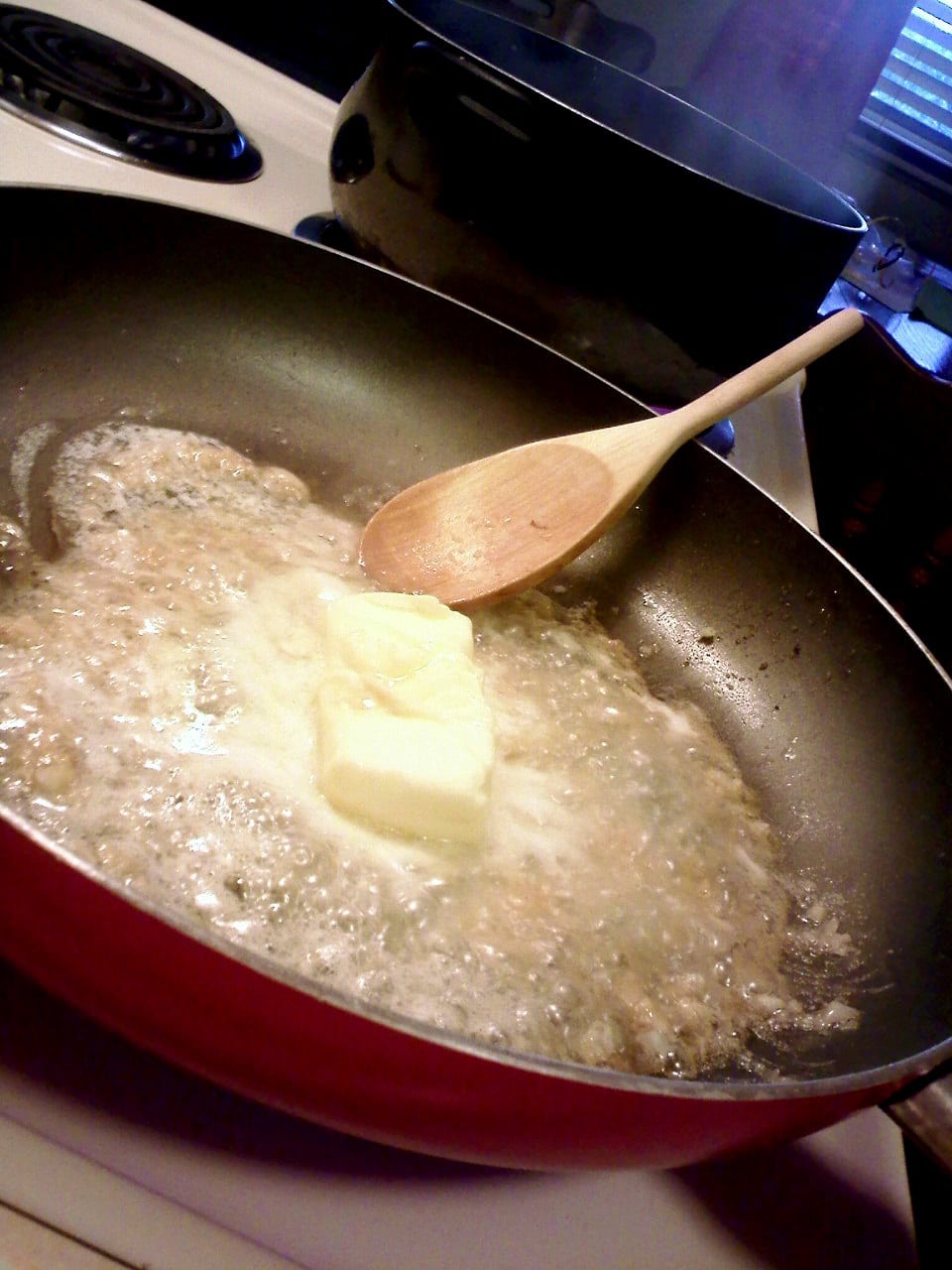 Mmmmmm, look at all that butter.
While doing this, boil your egg noodles according to the directions on the bag.
Once the butter is all melted, pour about 1/4-1/3 cup over your noodles, add some shredded cheese and stir to melt the cheese. Nice and easy!
—————————————-
Doesn't that look absolutely amazing?! Noodles and Company is one of my favorite places to eat out, so I will definitely be making this soon! Thanks so much for stopping by Elise. Hope you will all go check out her awesome blog, and give her some blog lovin 'hellos'.