**I made this amazing healthier pumpkin chocolate chip bread using SPLENDA®Sweeteners as part of a sponsored post for Socialstars #SplendaSweeties #SweetSwaps. All opinions are my own. 
As soon as September starts I'm ready for all things fall. That means cooler weather, scarves, boots and all things pumpkin. Including this pumpkin chocolate chip bread. I just love the combo of pumpkin and chocolate, so this sweet bread totally hits the spot!
Pin this healthier pumpkin chocolate chip bread for later!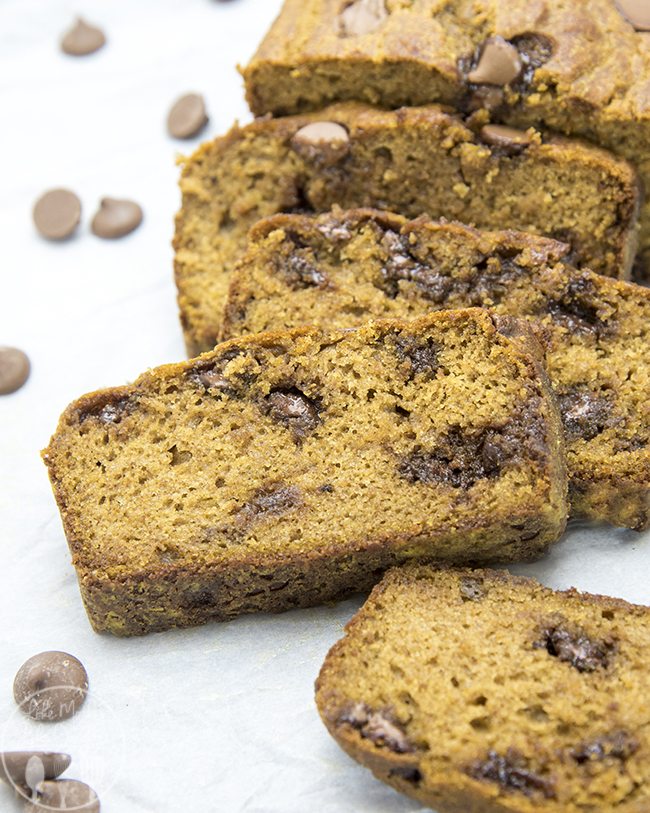 We're still trying to eat healthier this month, so I adapted this pumpkin chocolate chip bread from my friend Chelsea's healthy greek yogurt pumpkin bread and it did not disappoint. I swapped coconut oil instead of vegetable oil, SPLENDA® Brown Sugar Blend instead of white sugar and brown sugar, fat free greek yogurt, and 1 cup white flour, 1/2 cup whole wheat flour instead of all white flour.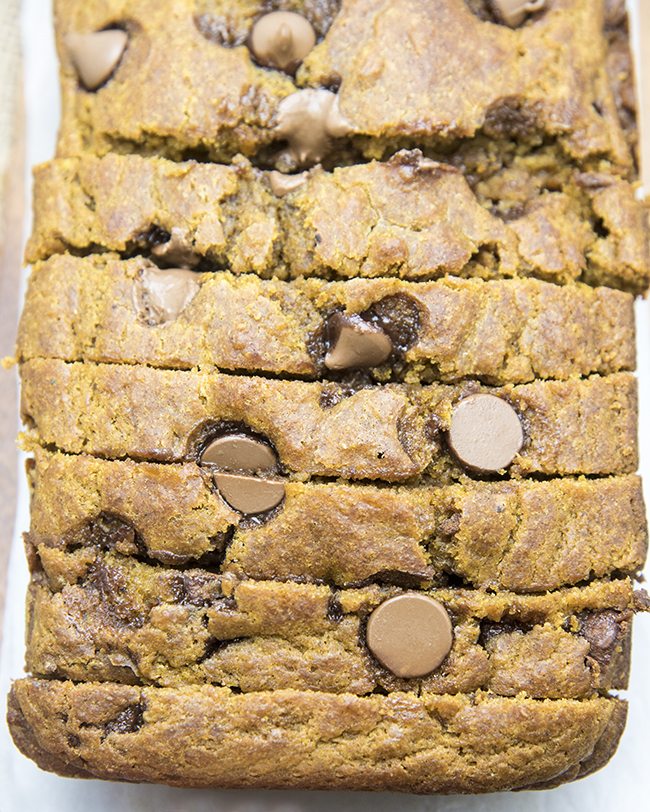 I still added chocolate chips because I love pumpkin anything with chocolate, but you can use dark chocolate to keep those a little healthier, or you could add nuts instead for a nice crunch.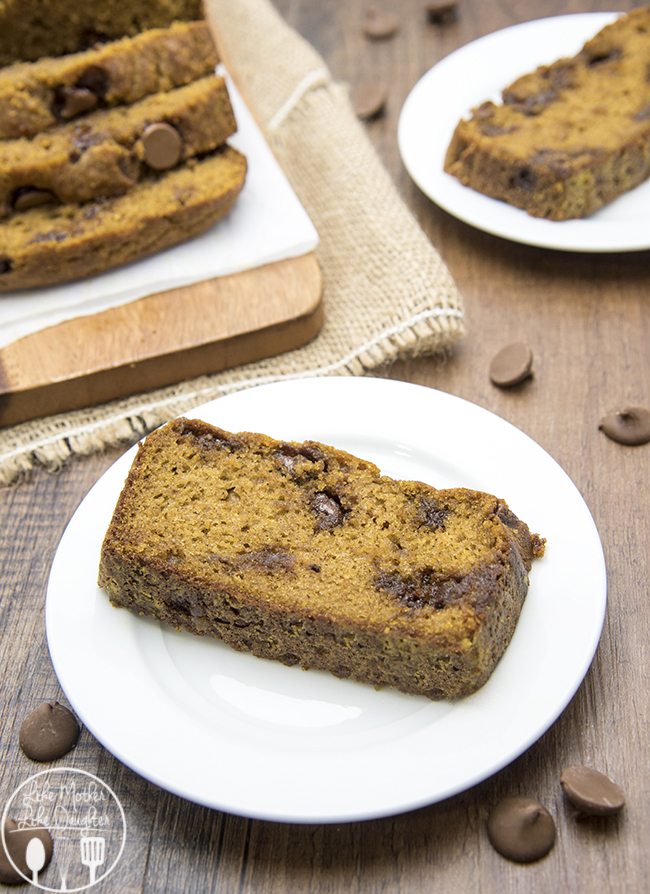 Healthier Pumpkin Chocolate Chip Bread
Ingredients
1 cup pumpkin puree
½ cup fat free vanilla greek yogurt
2 eggs
½ cup coconut oil
2 TBS milk
½ cup SPLENDA® Brown Sugar Blend
1 tsp baking soda
½ tsp salt
2 tsp cinnamon
¼ tsp ground cloves
¼ tsp nutmeg
1 cup white flour
½ cup whole wheat flour
½ cup chocolate chips, optional
Instructions
Preheat your oven to 350 degrees.
Prepare a bread pan by spraying it with non stick spray and then sprinkle it with flour to coat completely.
In a large mixing bowl, combine your pumpkin puree, greek yogurt, eggs, coconut oil and milk, and stir to combine.
Add in your Brown Sugar Splenda Blend
In a separate bowl combine your baking soda, salt, cinnamon, ground cloves, ground nutmeg, and flours. Mix together.
Add your dry ingredients in with your wet ingredients and stir together.
Dump in your chocolate chips and fold them into the batter.
Pour your batter into your bread pan.
Bake for 45-55 minutes until an inserted toothpick comes out clean.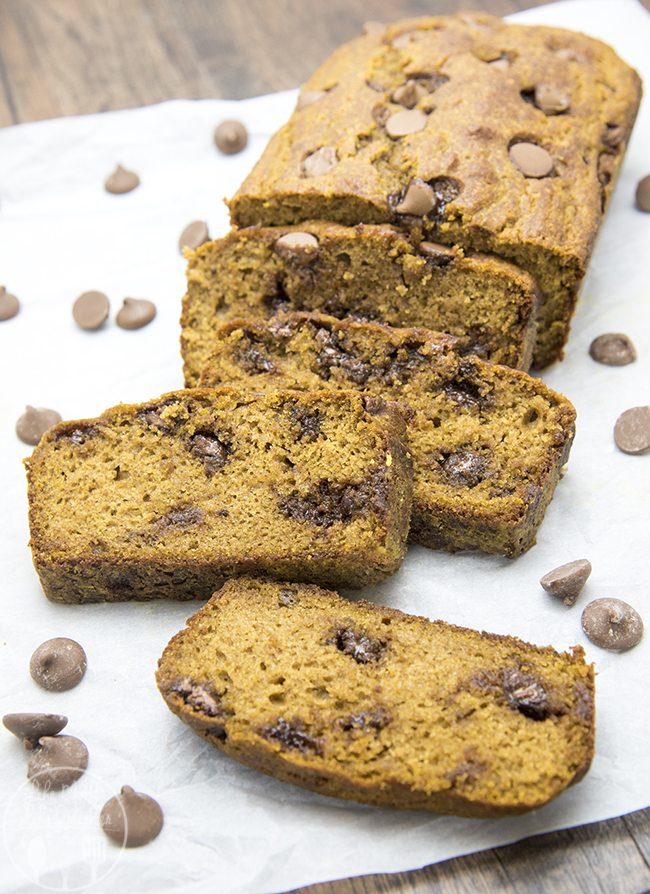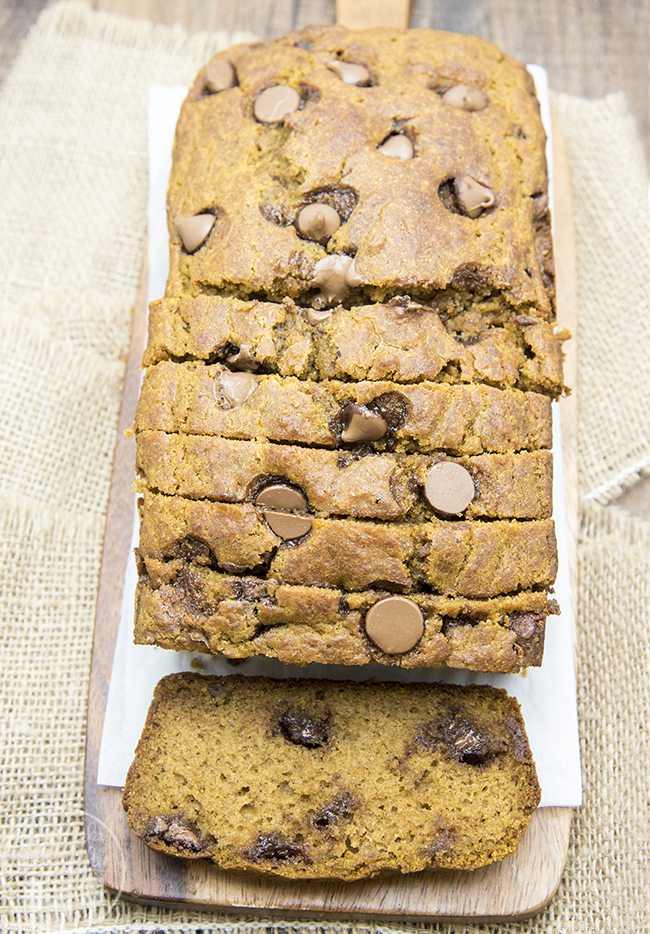 There are so many sweet swaps we can make in our day to day lives to cut back on added sugar. My favorite ways start with cooking at home, so I can sub make healthier substitutions in my cooking, including using a no calorie sweetener like Splenda.
Baking or cooking at home allows me to make healthier substitutions sometimes, applesauce instead of some of the oil in cookies or sweet breads like this. I can cut the amount of sugar back in a lot of recipes, like homemade salad dressings or marinades. There are a lot of great ways I can cut back on the amount of sugar I consume each day.
Here are a few more great ideas to cut back on sugar and those sugar calories in your day to day life.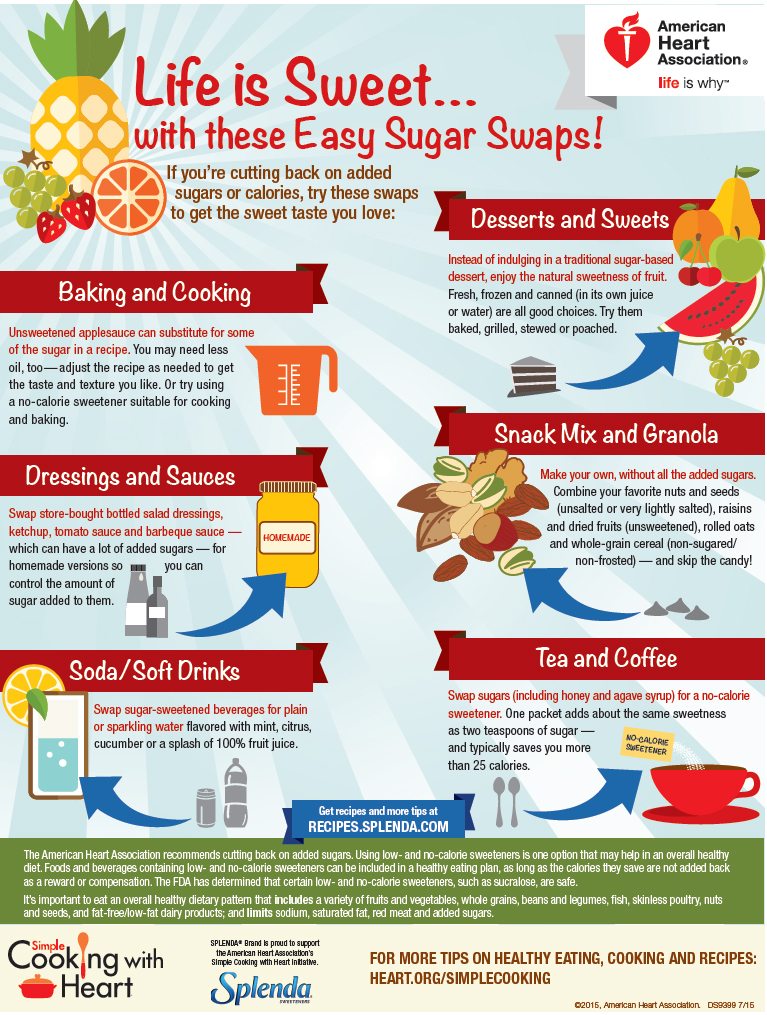 For more great sweet swap ideas, follow Splenda on Facebook, Twitter, Pinterest, and Instagram.