The kale is here! Kale can be a take it or leave it green.  I will admit my first time I wanted to leave it and I truly didn't know what to do with it.  Craig is a go with the flow person and he even throws kale into his smoothies.  Not me, I have decided spinach makes for a good and tasty green smoothie but kale's flavor and texture is more than I want in a smoothie.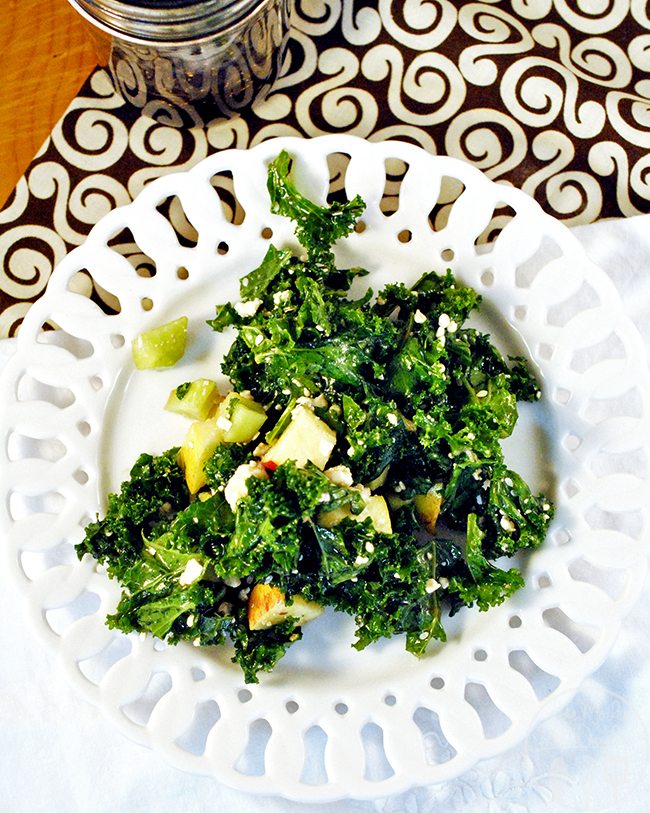 I have experimented with a few kale menus but I think this Kale Sesame Salad is my favorite.  I really like the combination of kale, apples, cucumbers, and feta.  I especially like it with the honey vinaigrette.  The kale sesame salad is quite easy to put together but it does require 30 minutes of down time after massaging the honey vinaigrette into the leaves.  It is important to do this to breakdown the fibers in the kale.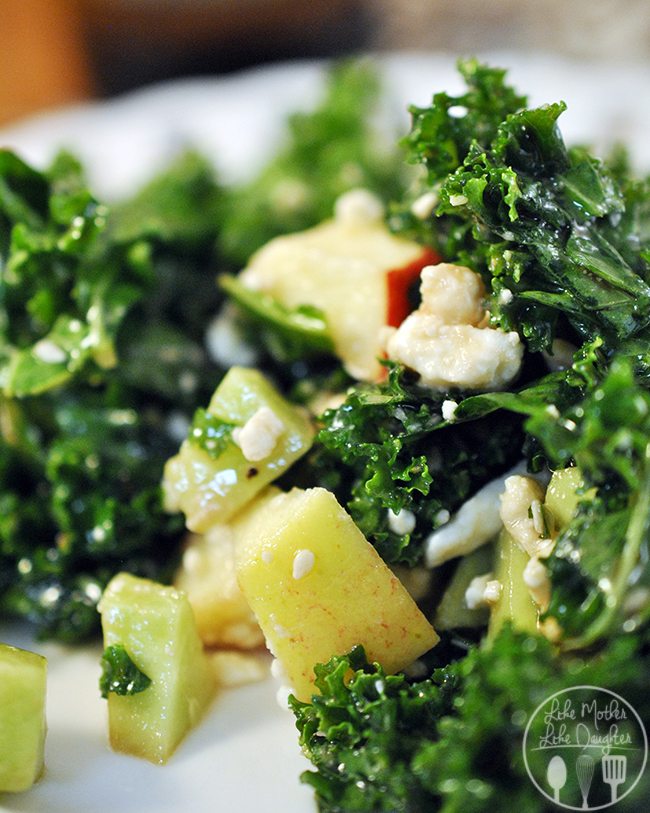 There are a lot of healthy benefits with kale but most of them come out  if you cook your kale and I don't think they mean kale chips.  The best way to cook kale is to steam it for the most benefits but I have also read  by massaging your kale it helps improve the benefits of raw kale.  Kale has been linked in anti-oxidants, cancer lower risk benefits, detoxification, anti-inflammatory benefits.  There has been some concern about eating too much raw kale affecting the health of your thyroid gland but that is not the food but is related to the mismatch of the kale with certain individuals that have this unique circumstance.  Information Source – whfoods.org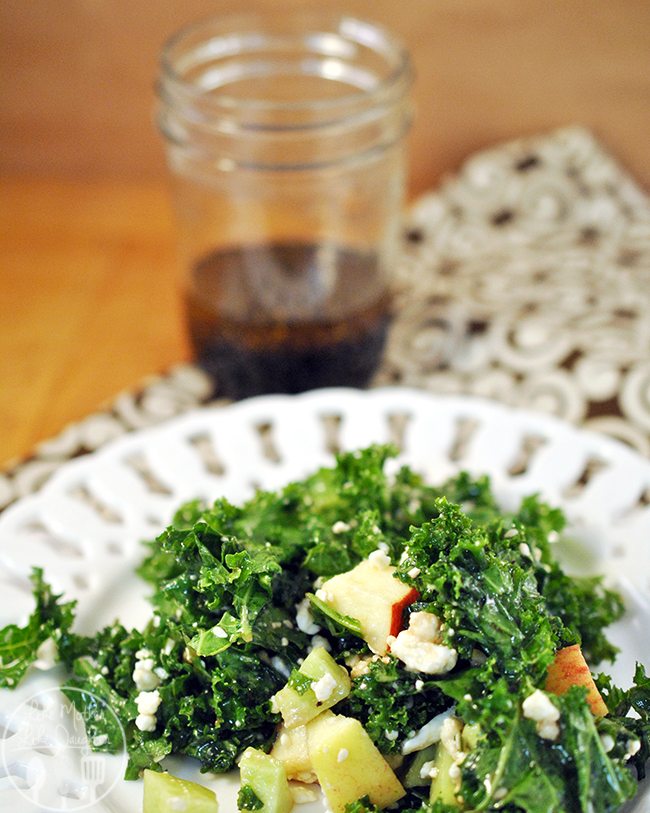 Kale Sesame Salad
Kale sesame salad is a tasty way to eat to your health. Kale, cucumbers, green apples, feta cheese, sesame seeds with a honey vinaigrette all tossed together for deliciousness and healthiness.
Ingredients
1 bunch curly leaf kale
1 cucumber
1 apple
¼ cup feta cheese
1 TBS sesame
Honey Vinaigrette*
Instructions
Wash and trim the stems off your kale
Tear kale into bite size pieces
Massage 1 to 2 TBS of honey Vinaigrette into the kale
Let sit in fridge for minimum of 30 minutes up to just before serving
Peel cucumber and dice into bite size pieces
Dice apple into same size pieces as the cucumber
Toss cucumber, apple, and feta cheese in with the kale
Sprinkle sesame seeds on top
Serve with more honey vinaigrette as desired
Honey Vinaigrette
A tangy vinaigrette with honey, olive oil, balsamic vinegar paired perfectly with kale sesame seed salad, or cucumbers and tomatoes
Recipe type:
Salad Dressing
Ingredients
¼ cup olive oil
¼ cup balsamic vinegar
¼ cup honey
juice from ½ lemon
1 tsp salt
½ tsp white pepper
½ tsp dried mustard
Instructions
Add all ingredients in a container
Whisk together to emulsify
Shake before serving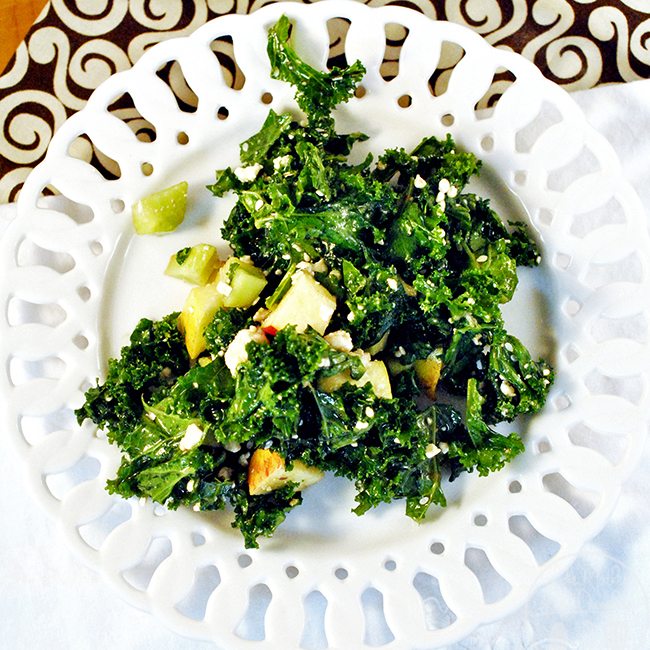 Do you like kale?  What is your favorite recipe?