A couple weeks ago I got a pressure cooker for my birthday. We've made a few recipes with it now, including this lamb stew, and it's been amazing. But if you don't have a pressure cooker, don't worry – you can cook up this delicious lamb stew in the slow cooker as well.
We went to our local farmers market last weekend with the hopes of getting some fresh fruits or vegetables to make up a few meals for the week. We do still have our garden, but having a baby this spring made us a little more distracted than usual and our garden suffered. So we decided we wanted to make a stew and luckily for only about 5 bucks we were able to find all the necessary vegetables for it from some different local growers.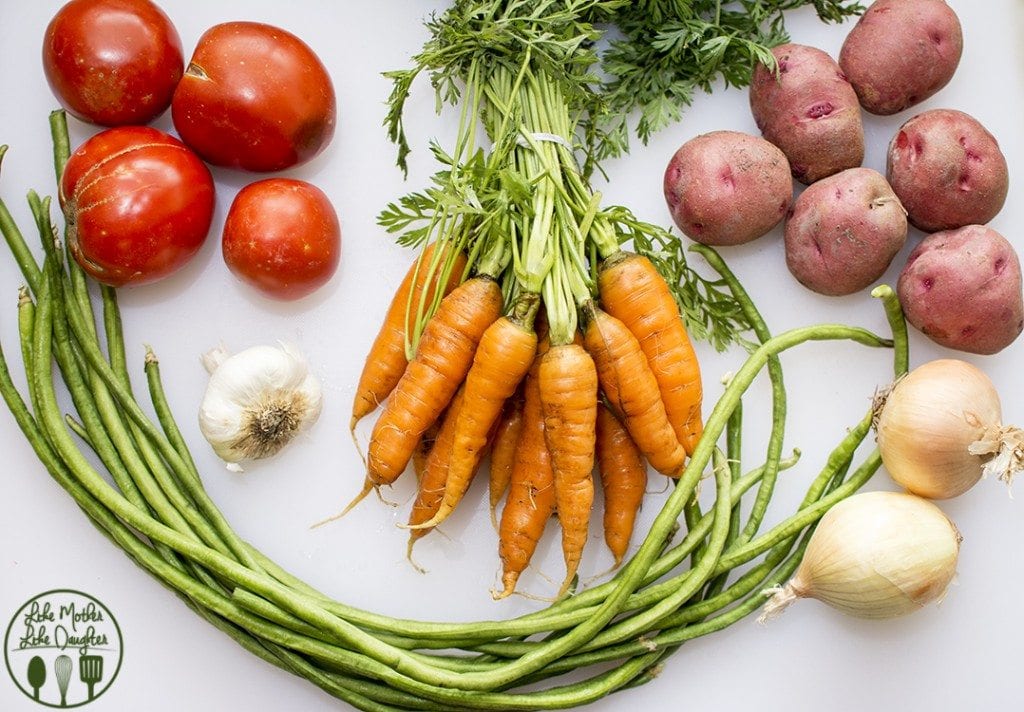 We got carrots, tomatoes, green beans, potatoes, onion and garlic all from the farmer's market. And they all tasted so delicious in our fresh stew! We also used fresh herbs from our garden for the seasoning (thyme, oregano and sage) and we got our lamb meat from Costco.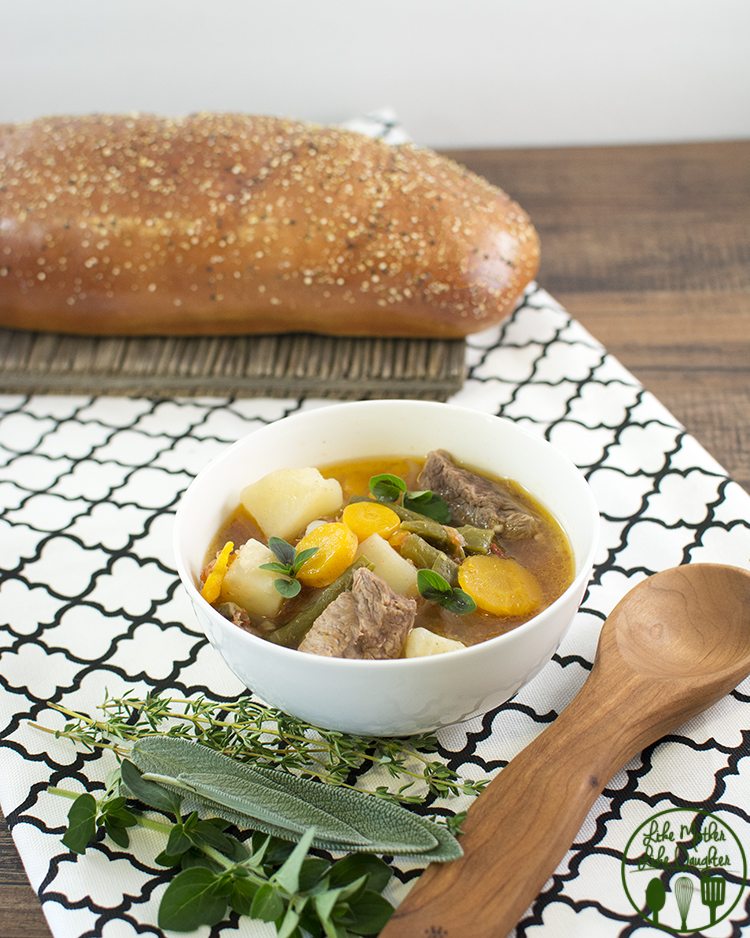 As the weather is starting to cool down, this stew is the perfect heartwarming meal for everyone!

Lamb Stew
Ingredients
2.5 lbs lamb, cubed
2 cups chopped green beans (cut to 2 inches)
2½ cups cubed potatoes
1½ cups chopped onion
2½ cups sliced carrots
2 cups pureed tomatoes (in a food processor)
1 garlic head, minced
1 TBS oregano
1 TBS thyme
½ TBS sage
½ tsp black pepper
2 tsp salt
Instructions
Brown your lamb in a saute pan over medium heat on all sides.
Dump all ingredients in your pressure cooker or crock pot and stir to combine.
Cook stew in pressure cooker for about 40 minutes (once pressure is built up - mine has a "stew" button) or in crock pot on low for 7-8 hours.
If you want to thicken your broth when done, mix about 1 TBS corn starch with 1 TBS water in a small bowl and add to stew. And heat in large pot on stove until thickened.
Enjoy this delicious tasty and fresh stew for dinner!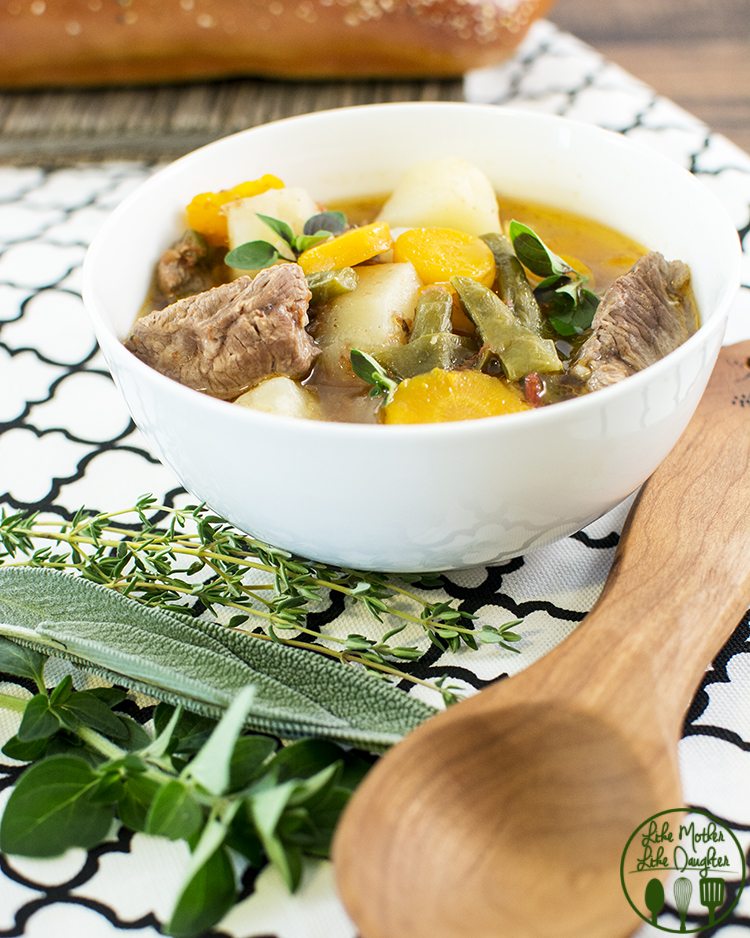 If you like these lamb stew, then you'll like these recipes too: