This Mexican pizza is easy to make and tastes delicious. Its so easy because the "crust" is made from tortillas. The rest of the ingredients are just like normal taco ingredients, seasoned taco meat, refried beans, cheese, olives, tomatoes and lettuce.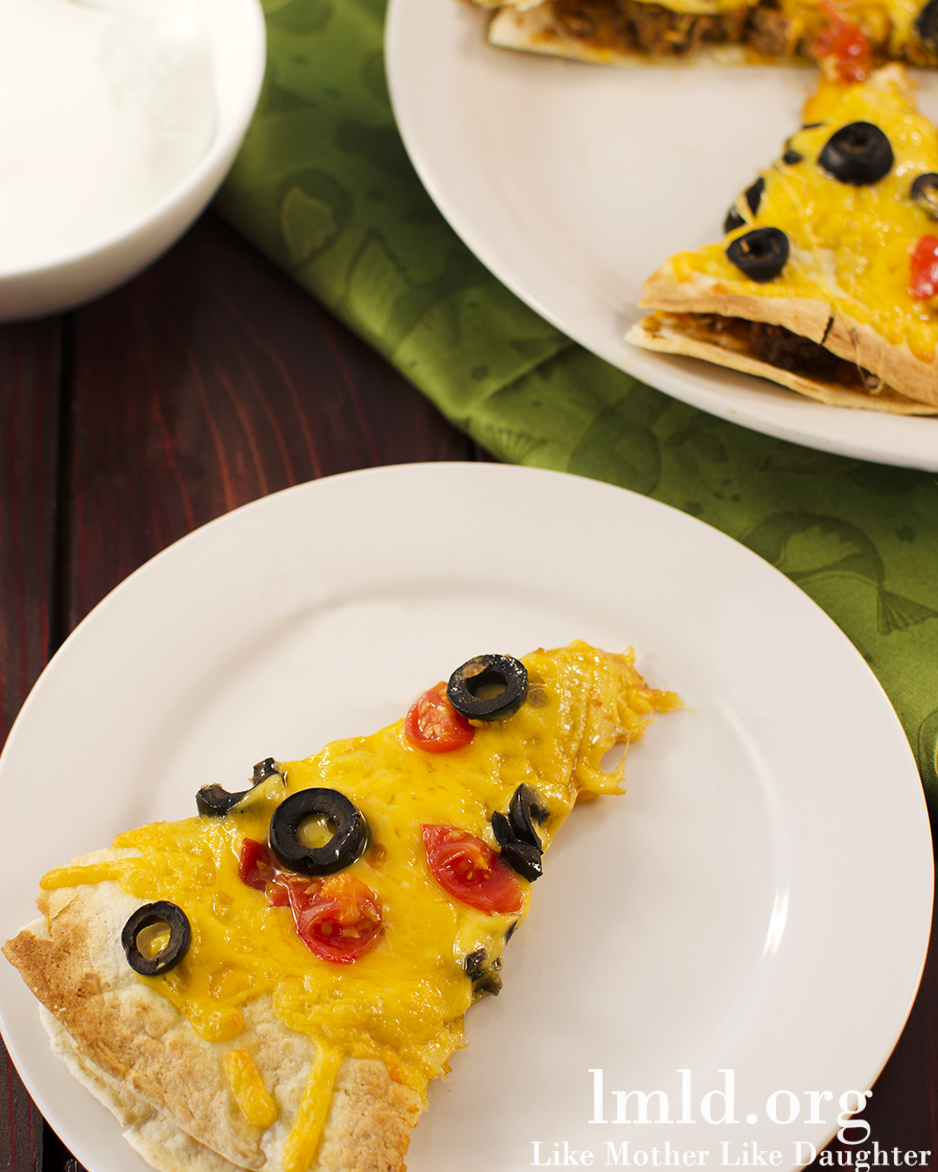 The combination comes together perfectly. And the toasted crunchy tortillas make it even better than just a taco. Yum!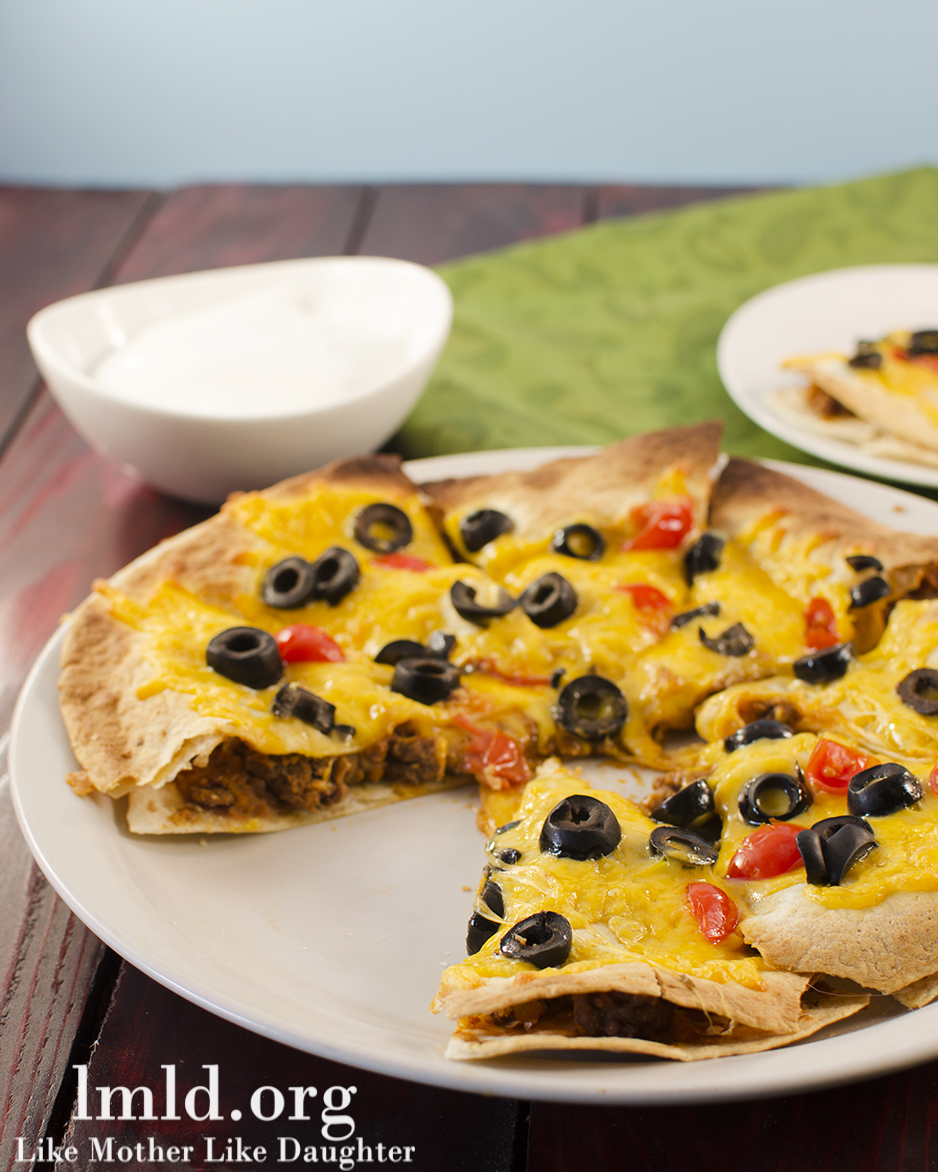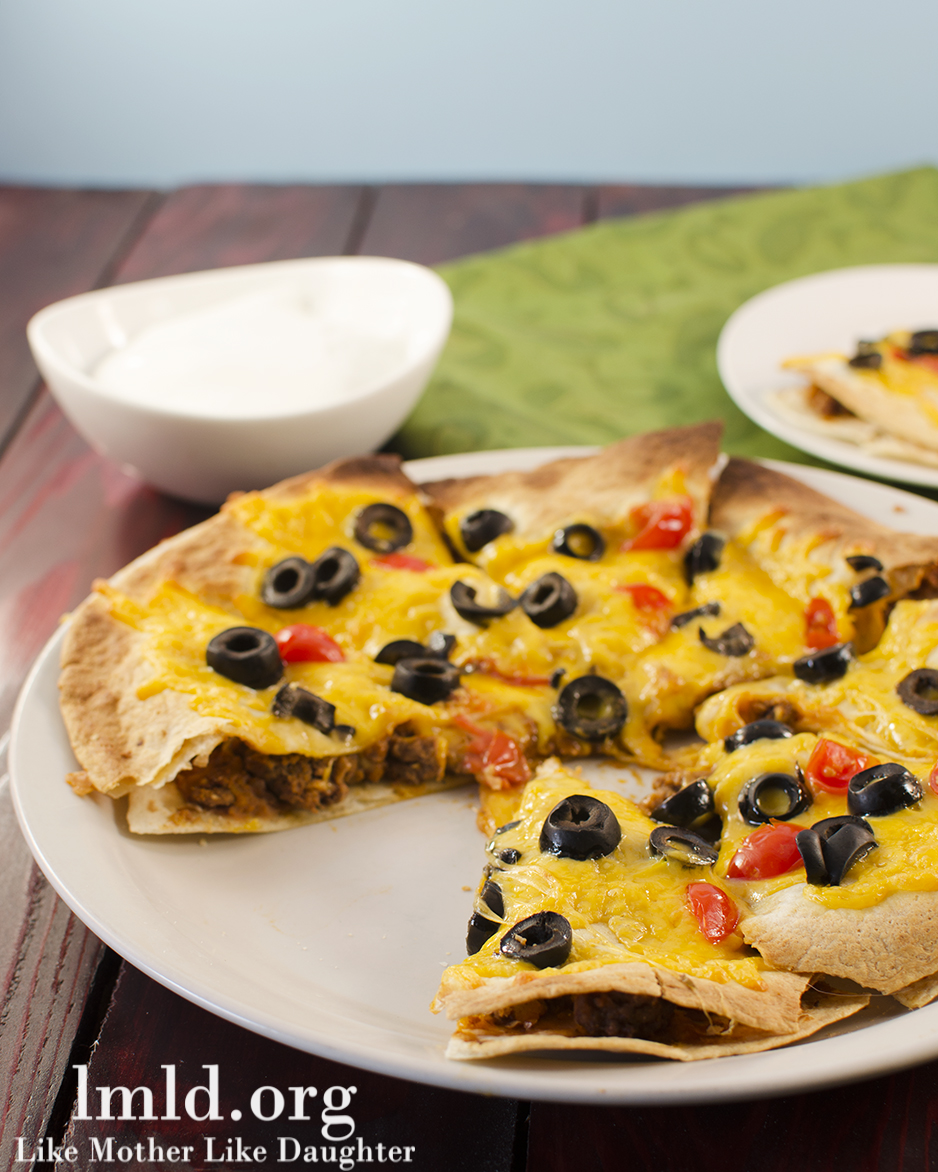 Mexican Pizza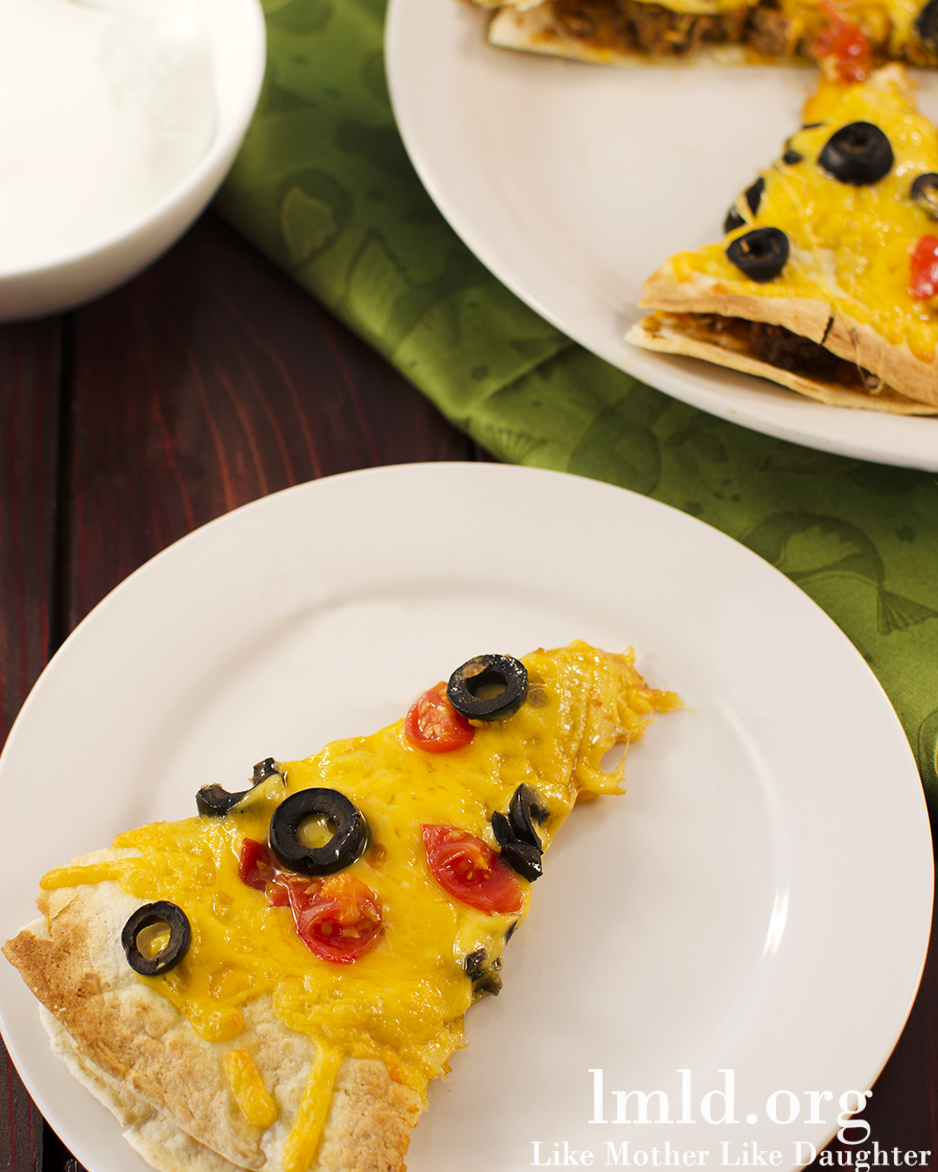 Ingredients
1 pound ground beef
¼ cup onion, diced
1 tsp garlic, minced
1 8 oz can tomato sauce
½ TBS taco seasoning
6 large tortillas
½ cup refried beans
cheddar cheese
olives
tomatoes, diced
shredded lettuce
Instructions
Brown ground beef in a medium sized saute pan over medium heat. Drain off excess grease. Add onion and garlic and cook for a few minutes.
Add tomato sauce and taco seasoning to meat and cook for a few minutes until sauce gets thick.
Preheat oven to 350 degrees.
Spread refried beans on the bottom of 3 of the tortillas.
Spread cooked meat over the refried beans and sprinkle a little cheese over the top. Top meet and cheese with additional tortilla.
Place on cookie sheets and bake for 10 minutes.
Remove "pizzas" from oven and top with cheese, olives, and tomatoes.
Return to the oven and bake for about 10 more minutes until cheese is melted.
Remove from oven and top with lettuce (we didn't do this, but it would be much better with it!)
Slice each pizza into 4 or 8 slices and serve.
Enjoy this mexican style pizzas for dinner or lunch!