The 23rd of February was National Banana Bread day. Although I ended up not having time to make this scrumptious bread until the next day, I still wanted to honor the "holiday" and was pleased to find some frozen bananas in my freezer.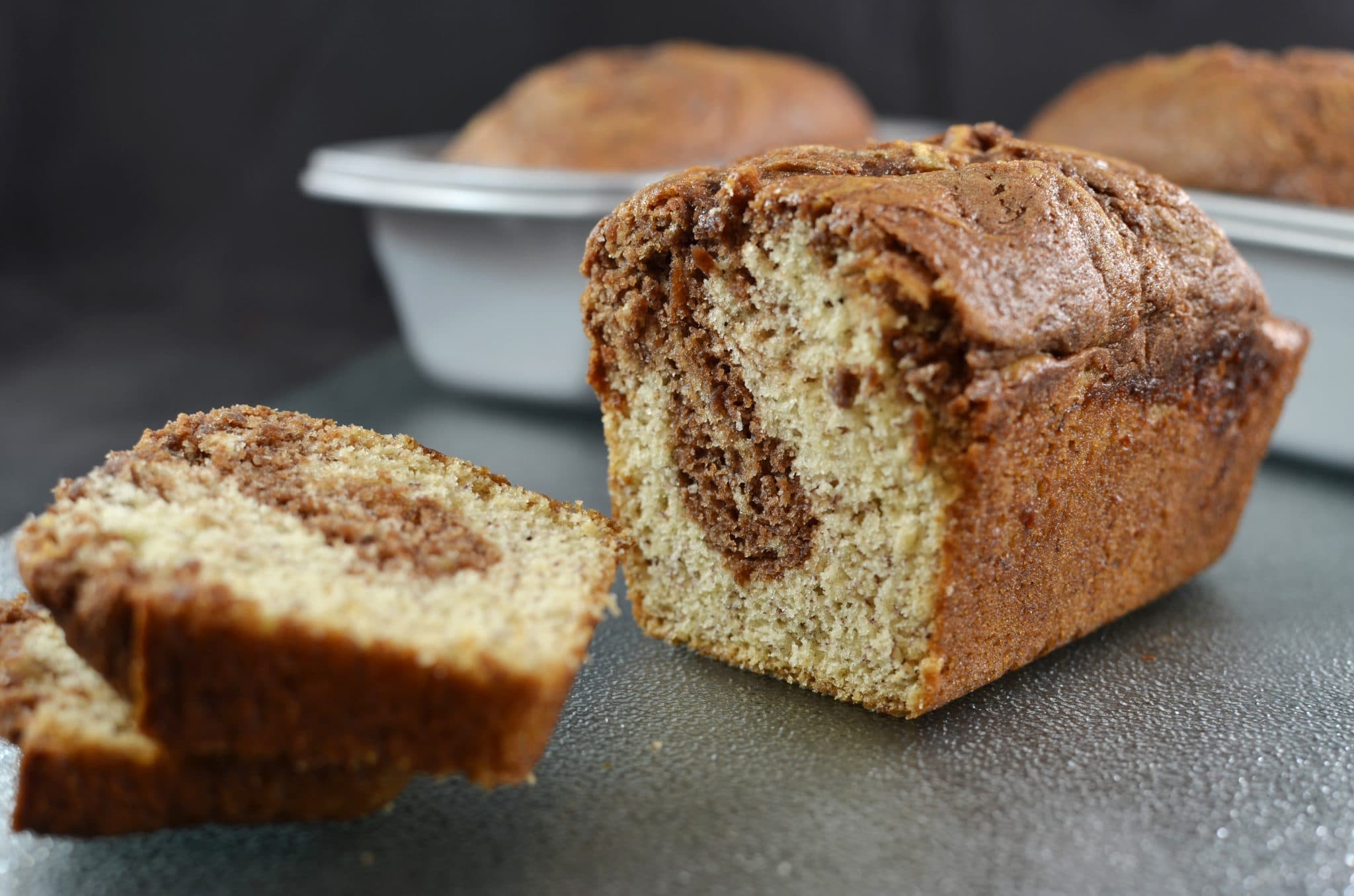 For this recipe I started with my basic banana bread recipe, with only 1 or two minor changes, and then of course I decided to add some nutella to the mixture. The nutella flavor was very subtle in my bread, but if you  want it stronger try adding just a little bit more to the mix. Or if you're not a fan of nutella try adding melted chocolate chips instead. Next time I think I'm going to try peanut butter!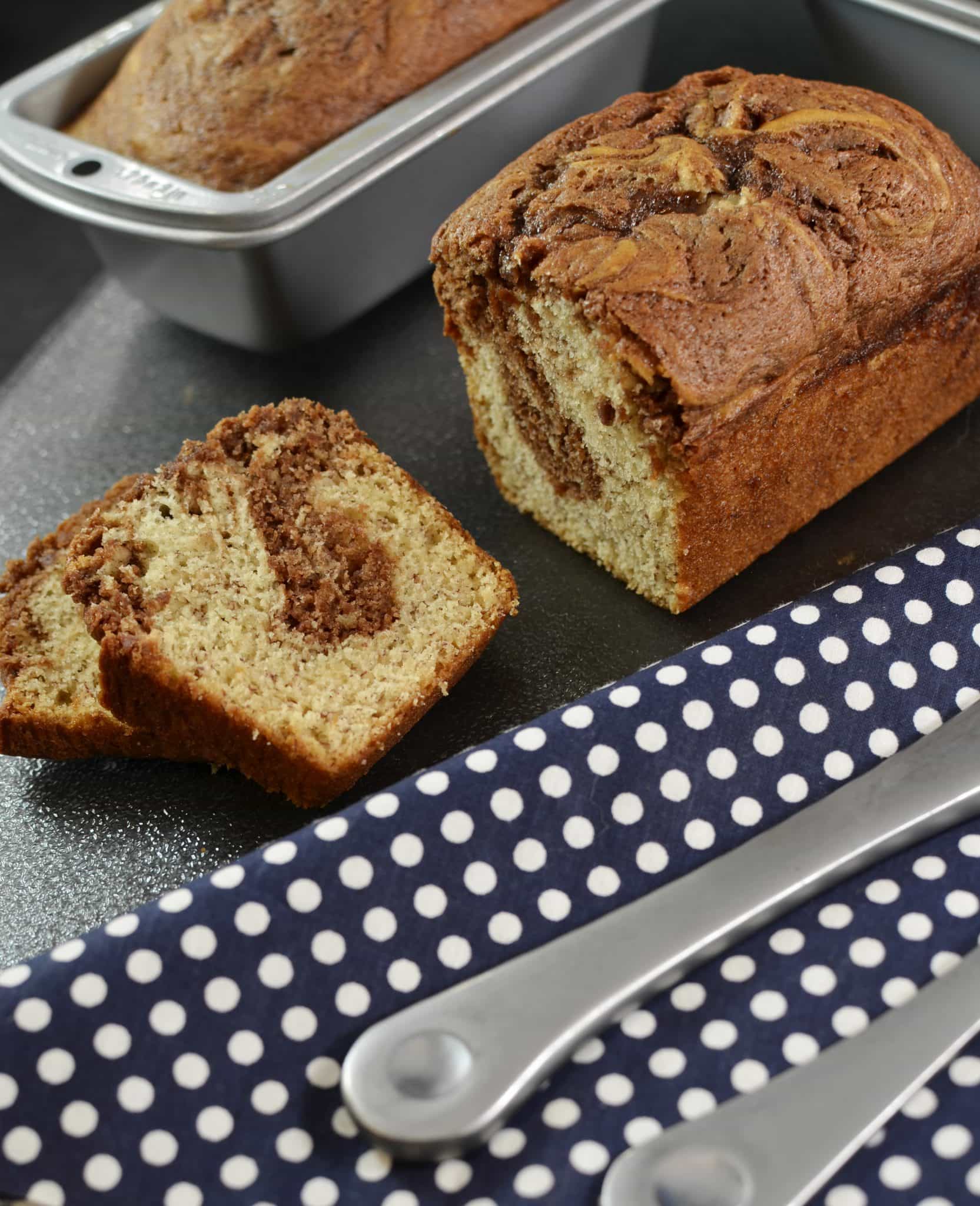 1/2 cup margarine or butter, softened
1 cup sugar
1 tsp baking powder
1/2 tsp baking soda
1/2 tsp salt
2 large eggs
1 cup over ripe bananas, mashed
1 tsp vanilla
2 cups flour
1/3-1/2 cup nutella
1. Preheat your oven to 350 degrees.
2. Grease a 9×5 Loaf Pan
 or 4 Mini Loaf Pans
.
3. Combine butter, sugar, baking powder, baking soda, and salt in a large bowl until they are light and creamy.
4. Beat in eggs, one at a time, blending completely.
5. Mix in bananas and vanilla.
6. Stirring slowly, add in flour, 1/2 cup at a time until blended. Scrape the sides in between additions if needed.
7. Separate one cup of bread mixture into a medium sized bowl. Add nutella to the batter and mix completely to combine. (Soften nutella for 15-30 seconds in microwave if needed)
8. Pour yellow batter into prepared bread pan(s).
9. Add dollups of nutella batter to the top of the yellow batter. About 3-4 tablespoons per mini loaf or all of it for a full loaf pan.
10. Using a knife, swirl nutella batter into yellow batter.
11. Bake for 60 minutes for full loaf, or 35 minutes for mini loaves, until an inserted toothpick comes out clean.
12. Cool in pan for 5 minutes, then remove to cooling rack.
Enjoy!