** This shop has been compensated by Collective Bias, Inc. and its advertiser. All opinions are mine alone. #PBandG #CollectiveBias
One of my favorite treats this time of year for the holidays is fudge. But this time I didn't want to make just any fudge recipe to share with you. Although plain chocolate fudge is delicious too, this peanut butter s'mores fudge is even better. That's right, first you make a graham cracker crust, then you take regular chocolate fudge, add in some Skippy Peanut Butter, and then you add a marshmallow swirl on top. Genius. And amazingly delicious too.
This is one of the creamiest fudges I have ever had, and it has the absolute perfect blend of flavors with the chocolate, marshmallow, graham cracker and peanut butter. I promise you'll love it too!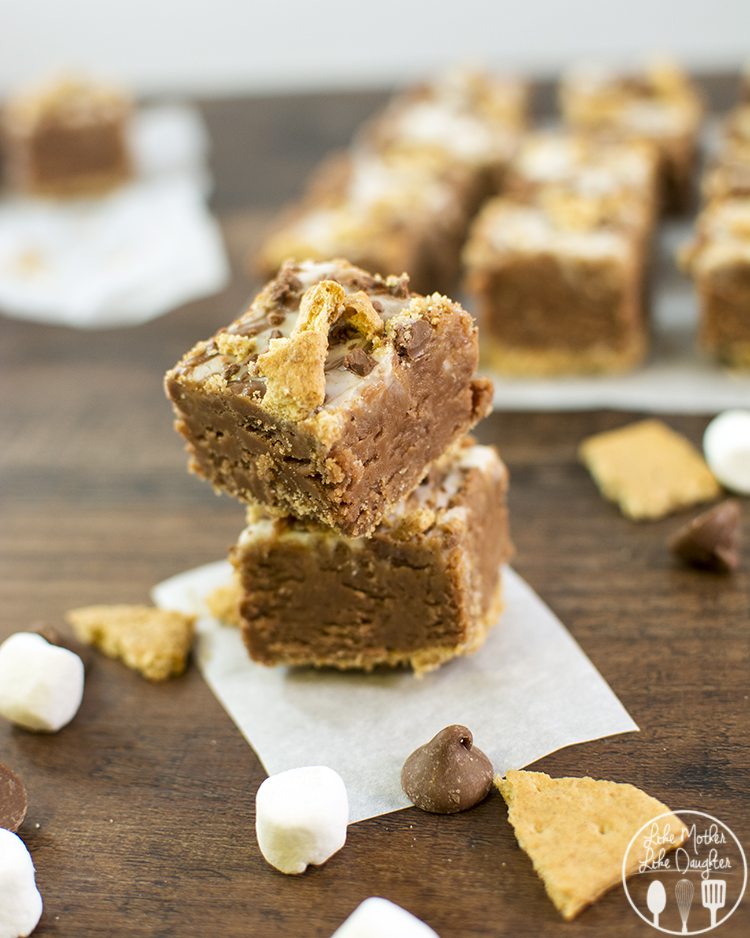 This weekend was just a fun holiday filled time, we went and saw Christmas lights, we decorated our Christmas tree, we made and ate this delicious fudge.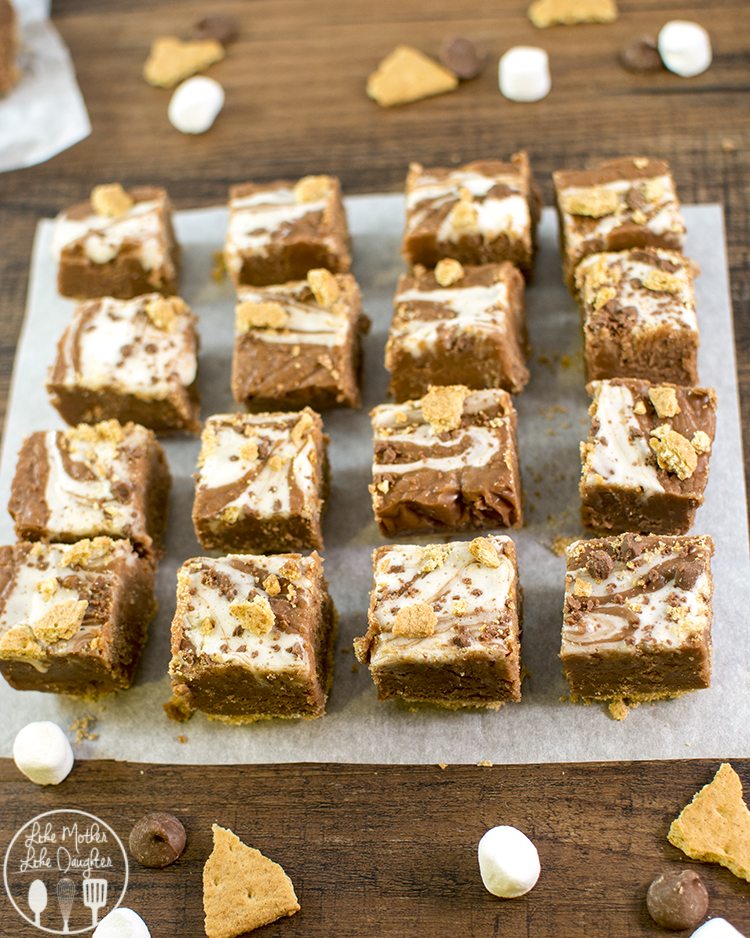 Peanut Butter S'mores Fudge
Ingredients
For The Graham Cracker Crust:
4 Honey Maid Graham Cracker Sheets
2 TBS butter melted
¼ cup sugar
For the Chocolate Peanut Butter Fudge:
1 7oz jar marshmallow creme
1½ cups white sugar
1 5oz can evaporated milk
¼ cup butter
¼ tsp salt
1½ cups chocolate chips
1 cup Skippy peanut butter
1 tsp vanilla
For the marshmallow swirl:
Instructions
Preheat your oven to 375 degrees.
Line an 8x8 baking pan with aluminum foil. Leave extra so it hangs over each edge.
Crush your graham crackers into a fine powder. Combine them with your butter and sugar.
Pour your crust into the bottom of your prepared pan and press down with a spatula to make an even layer.
Bake for 15 minutes until the edges are golden brown. Set aside.
In a large sauce pan over medium heat, combine your marshammlow creme, sugar, evaporated milk, butter and salt.
Bring to a boil stirring occasionally. Once boiling set a time for 5 minutes and stir constantly.
Remove from heat and separate ½ cup of mixture and mix it with your mini marshmallows till smooth.
Add your chocolate chips, peanut butter and vanilla in with the rest of the cooked mixture and stir until mixture is smooth.
Pour fudge over your graham cracker crust.
Spoon marshmallow mixture over the fudge and swirl with a knife.
Top with graham cracker crumbles and chocolate pieces for look, if desired.
Place in fridge and chill for 2 hours.
Enjoy this creamy smooth s'mores fudge!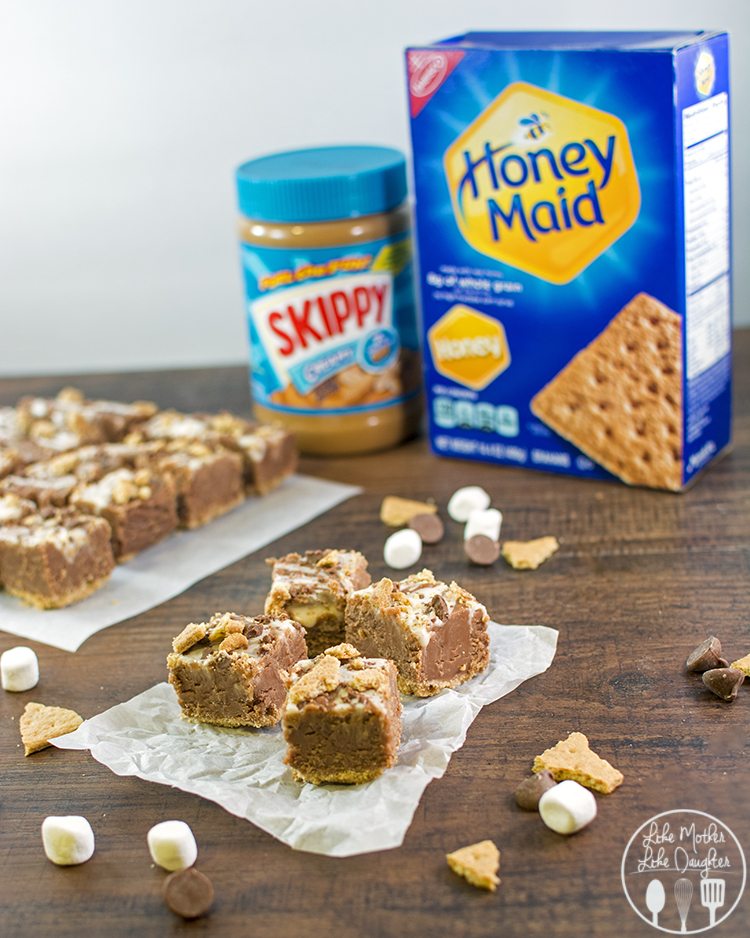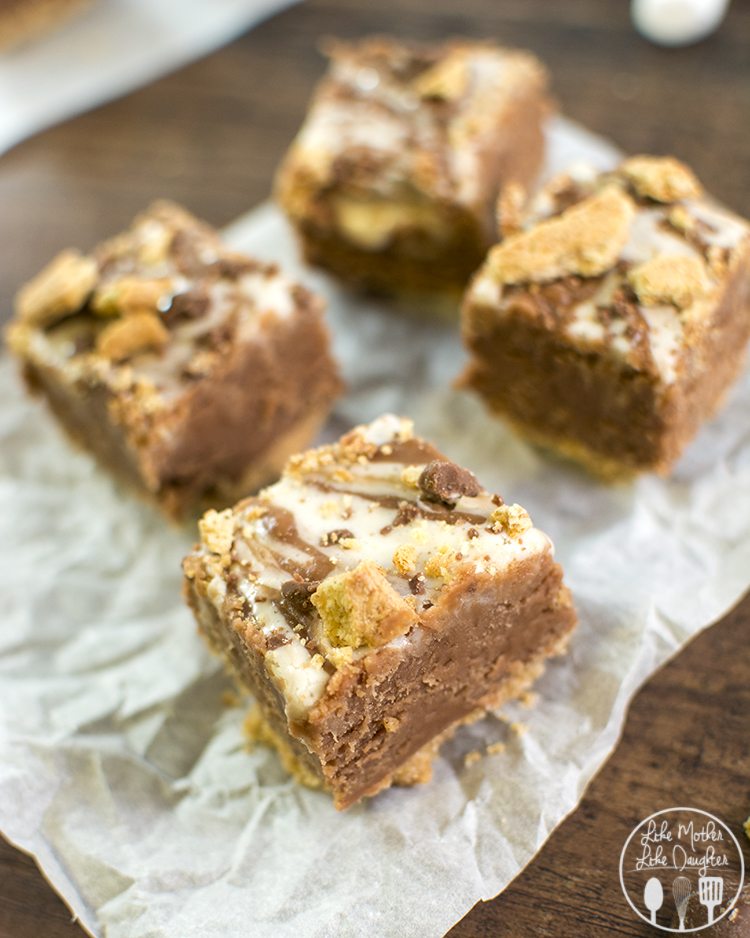 After the christmas lights, fudge and decorating our tree, we ended the day by making and decorating graham cracker houses.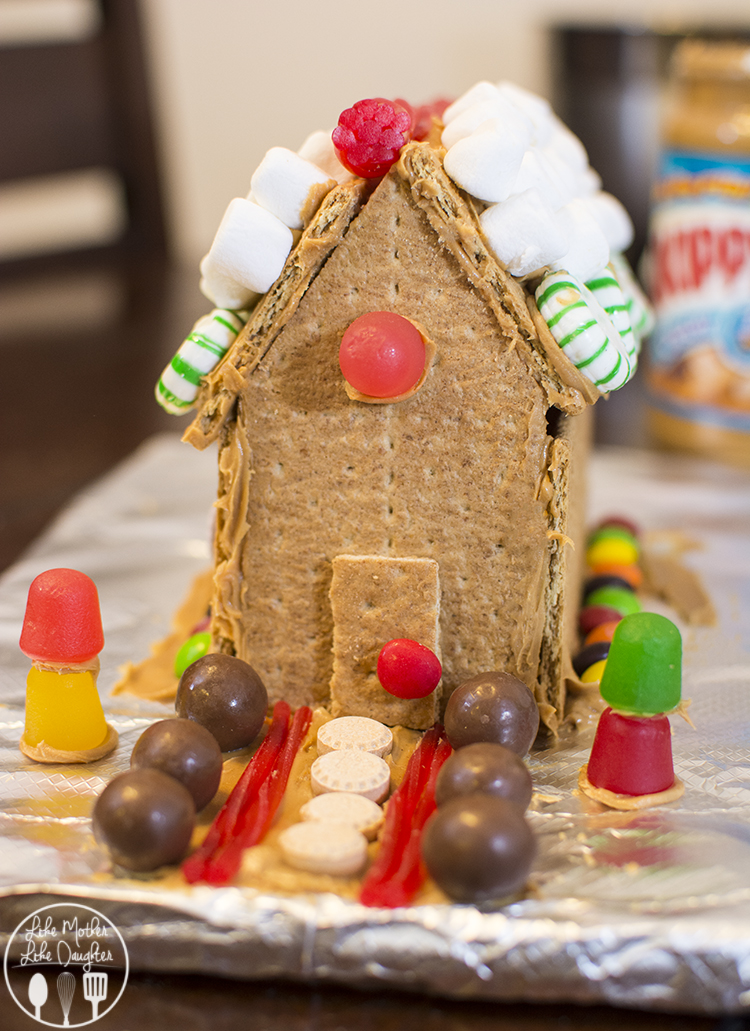 I had so much fun the day before at Walmart grabbing our Skippy Peanut Butter, Honeymaid Graham Crackers and all the fixin's I needed to decorate our graham cracker house. (Don't forget to print off your coupon to save $0.50 when you buy any 1 Honey Maid Graham Crackers 12.2 oz or larger)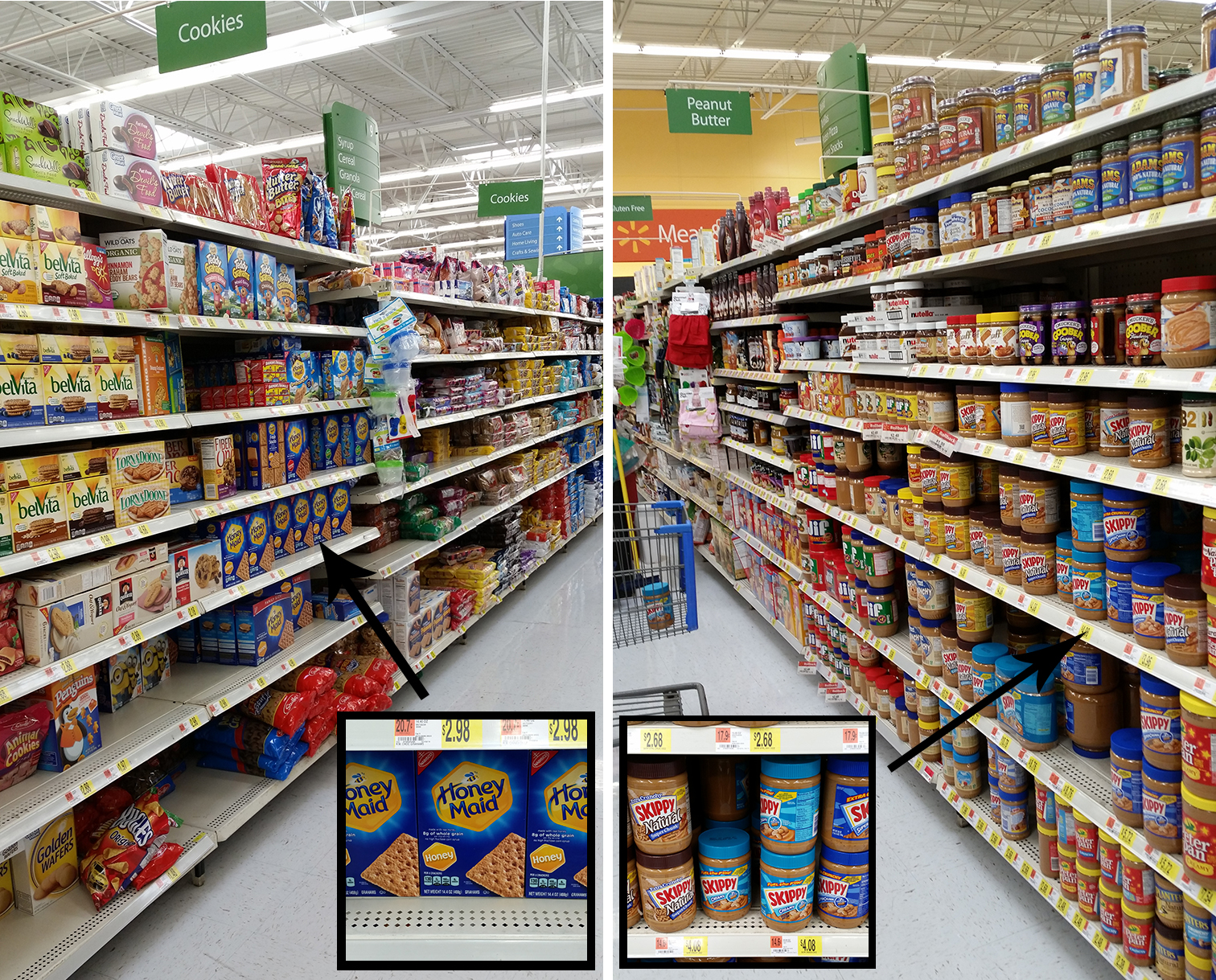 We held the walls of our houses together with peanut butter and topped them off with marshmallows and Skittles and gum drops and more. It was a blast and baby boy totally wanted to participate – though his "helping" may have made it a little harder this year, at least he'll be able to help me snack on all the extras while we decorate next year.
I made a base for my graham cracker house by covering a cutting board with foil. Apply the peanut butter generously to the edges of each graham cracker piece as you stick them together to make sure they hold up. Cut 2 graham cracker pieces to have a triangle on one end so that they can be the sides of your house with a slanted roof. I also put an extra wall in the middle of the house to help support the roof. Slather graham crackers with peanut butter and decorate with your choice of candies.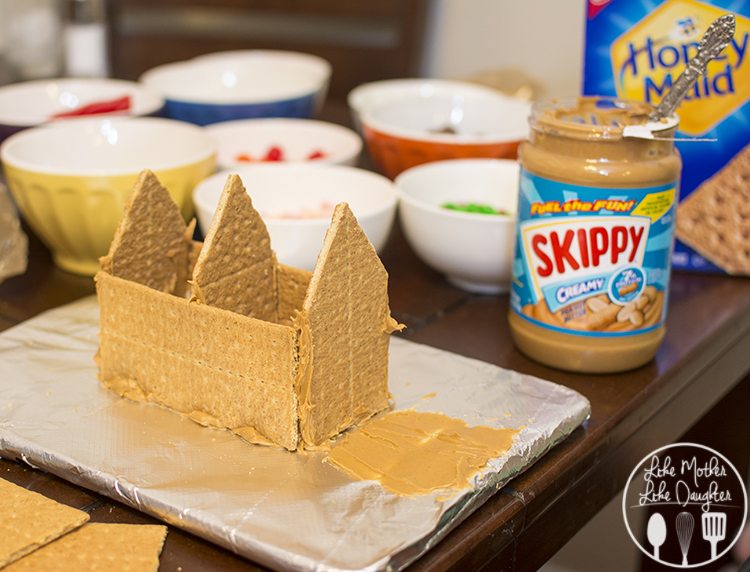 Admire your finished work – and then if you want you can eat it all!