Do you know what a persimmon is?  My first introduction to persimmons was when our family moved to California 12 years ago.  Our neighbors brought some over for us to enjoy; fresh and in persimmon pudding.  Persimmons ripen in the fall, our sweetheart neighbor Colleen says "if it is Thanksgiving the persimmons are ripe." Around our area there are two types that grow – the hachiya and fuyu.  I don't know the hachiya very well but it tends to be preferred pureed and used in breads, puddings, cookies, and sauces.  The fuyu can also be pureed and used in baked goods but it can be eaten like an apple – peeled, cut into quarters with the stem removed.  I think it might be an acquired taste but I love them.  I raid Colleen's tree every year.
This year I made persimmon cookies with some of the persimmons.  It was so easy to puree them.  I just washed the outside, removed the stem, peeled, cut into quarters, and pureed in my blender.  It was that simple.  I added 1 cup of pureed persimmons to my persimmon cookies and froze the rest to use throughout the year. Just make sure you label your container or otherwise you might be wondering what that orange stuff is in your freezer (not that I have ever forgot to label – ha ha ha).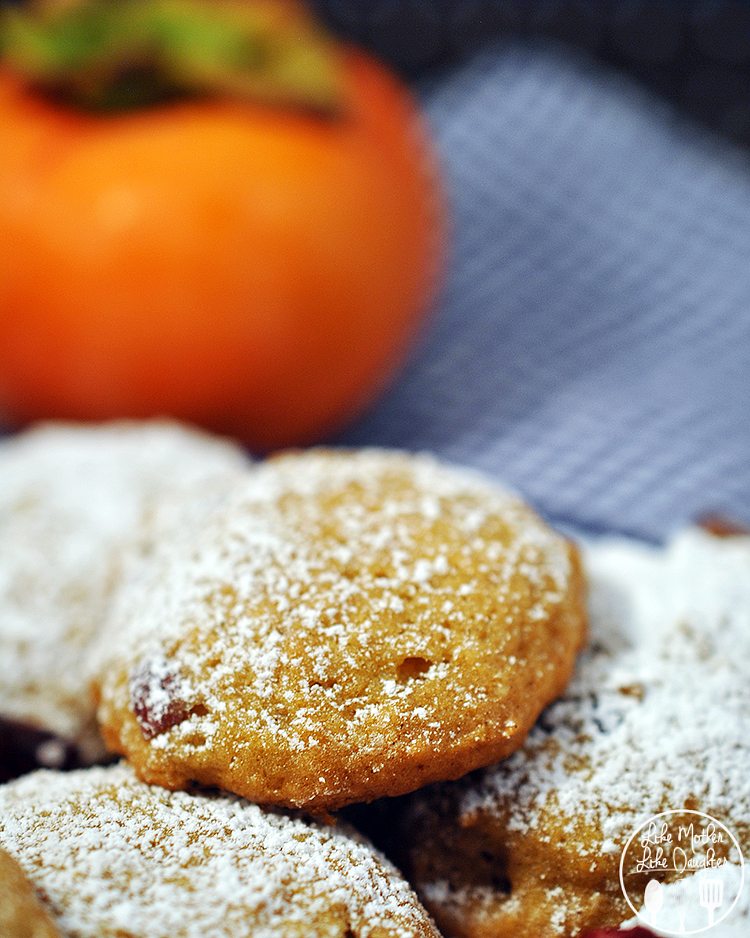 Persimmon Cookies
Ingredients
1½ cups sugar
½ cup shortening stick
1 cup pureed persimmons
1 egg
2 cups flour
1 tsp baking soda
½ tsp salt
1 tsp cinnamon
½ tsp nutmeg
1 cup cranraisins - optional
¾ cup chopped pecans - optional
powdered sugar - optional
Instructions
Preheat oven to 350 degrees
In a large mixing bowl add the sugar and shortening, cream together
Next add in the pureed persimmons and egg and mix together well
In another mixing bowl combine the flour, soda, salt, and spices
Shift the flour in with the creamed sugar/shortening/persimmon mix and stir just until combined
Add the cranraisins and chopped pecans (optional) and stir
Using a cookie scoop or a couple of tablespoons drop onto baking sheets
Bake for 12 to 15 minutes until soft to touch
Remove from oven and transfer to cooling rack after a couple of minutes
Sprinkle with powdered sugar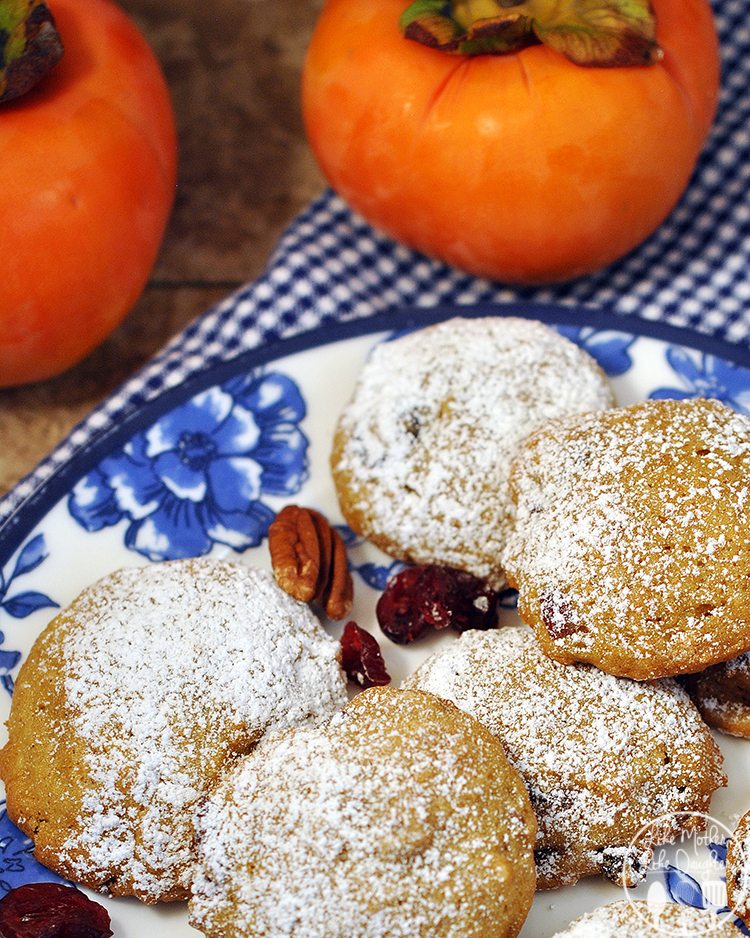 Have you ever eaten a persimmon?  What is your favorite thing to make with persimmons?