I love the month of July! Maybe because it is my birthday month, but maybe because of all it represents with the birthday of our nation, fireworks, picnics, barbecues, summer days, and summer nights. I love the colors of red, white, and blue together and they all come together in this red, white, and blue garden salad.  Really who would have thought, you have your desserts, drinks, and fruit bowls but a patriotic garden salad with red, white, and blue too.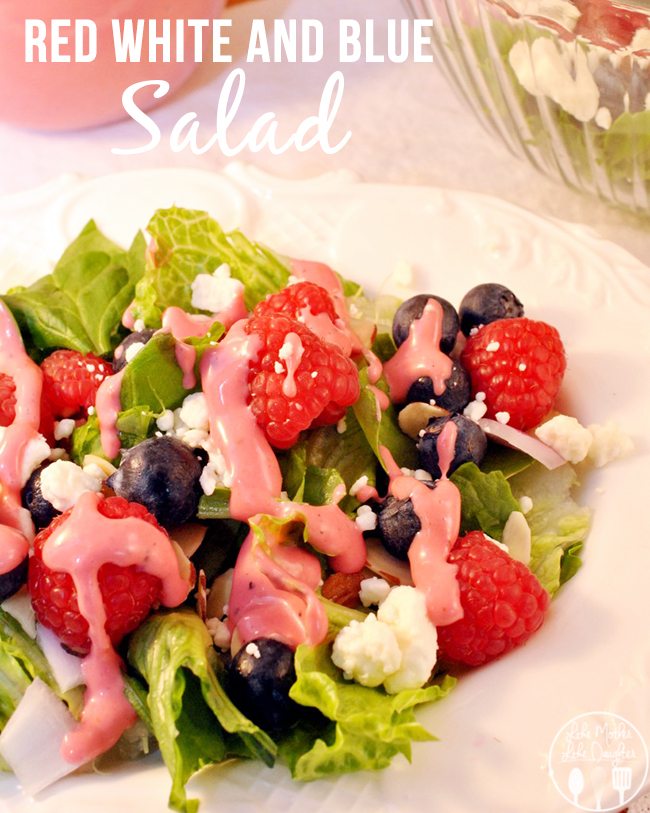 This red, white, and blue garden salad has all my favorite things; raspberries, blueberries, goat cheese, and a delicious raspberry vinaigrette.  Sprinkle with your favorite toasted nuts and it is topped off perfectly.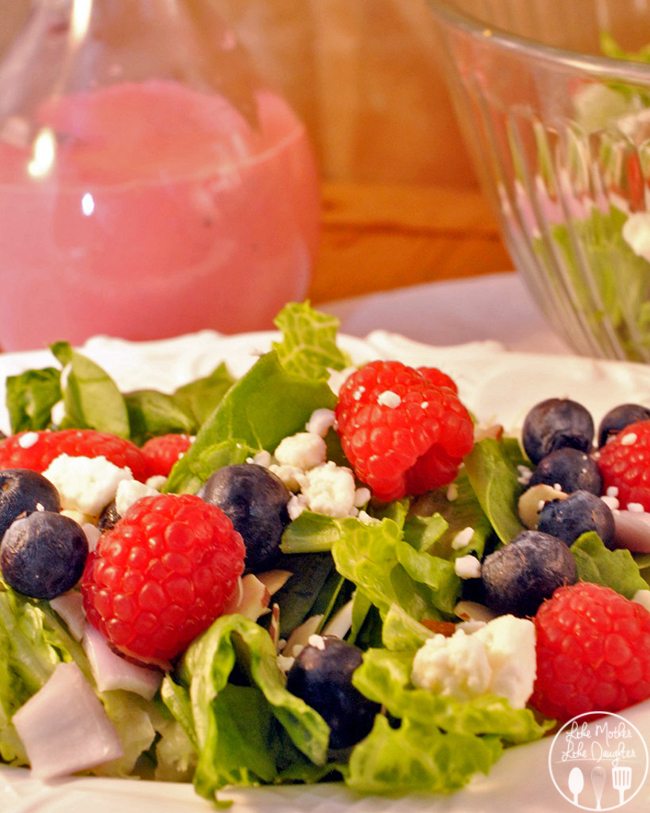 So at that next potluck picnic or bbq or just for lunch today fly the colors proudly in this red, white, and blue garden salad and eat to your hearts content.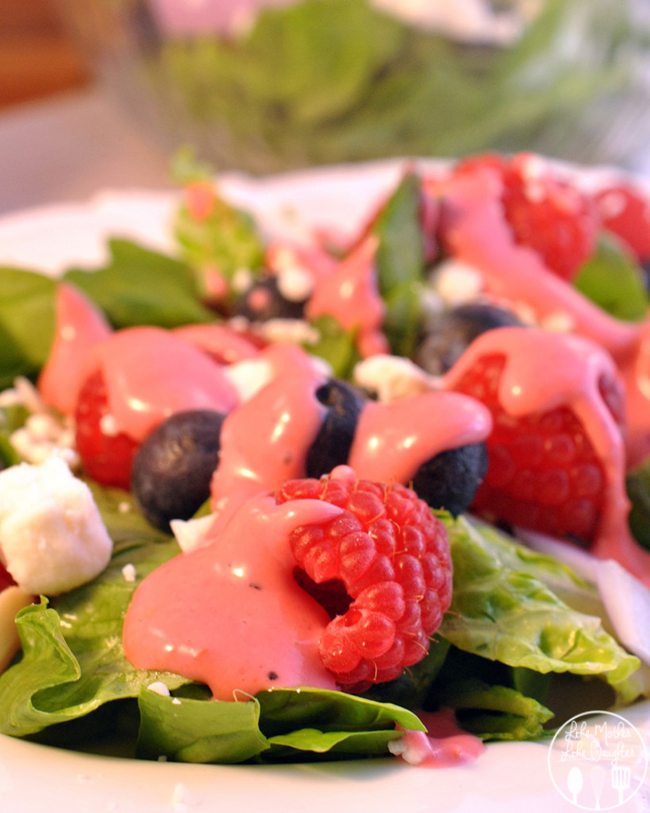 Red, White, and Blue Garden Salad
Recipe type:
Garden Salad
Ingredients
1½ cups fresh raspberries - rinsed and divided
½ cup fresh blueberries - rinsed
½ cup feta or goat cheese
2 cups spinach - rinsed
2 cups romaine lettuce - rinsed and torn into bite size
2 TBS rice vinegar
⅓ cup olive oil
1 white part of a shallot
2 TBS honey
1½ tsp mustard powder
1 tsp salt - to taste
½ tsp black pepper - to taste
Instructions
Rinse and dry the spinach and lettuce
Toss together into a salad bowl
Sprinkle ½ cup raspberries, blueberries, and cheese over the top
Serve with raspberry vinaigrette
*Raspberry Vinaigrette
In a blender or magic bullet put 1 cup raspberries, rice vinegar, olive oil, spices, onion, and honey
Blend for 30 seconds at a time, scrape down as needed, and keep blending until all is mixed together and smooth
Test taste, add more salt and pepper as needed, add more honey as needed
Serve right away or chill in fridge
Drizzle over fresh salad
Store in fridge any that is left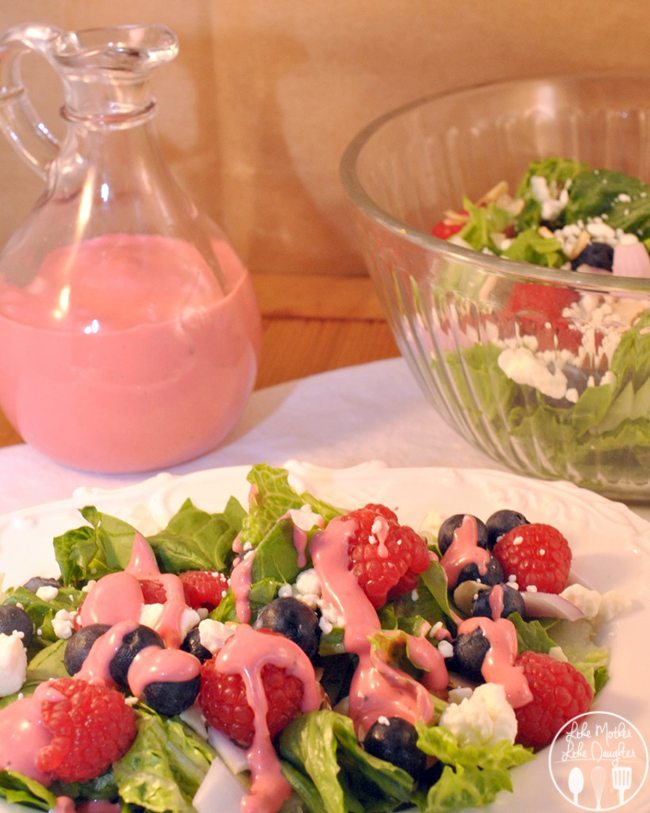 What is your favorite way to fly your nation colors?