I've got another hummus recipe for you today, and this one may be my favorite yet. This hummus has the great taste of sweet roasted bell peppers and is perfectly creamy and smooth.
Pin this roasted red pepper hummus for later!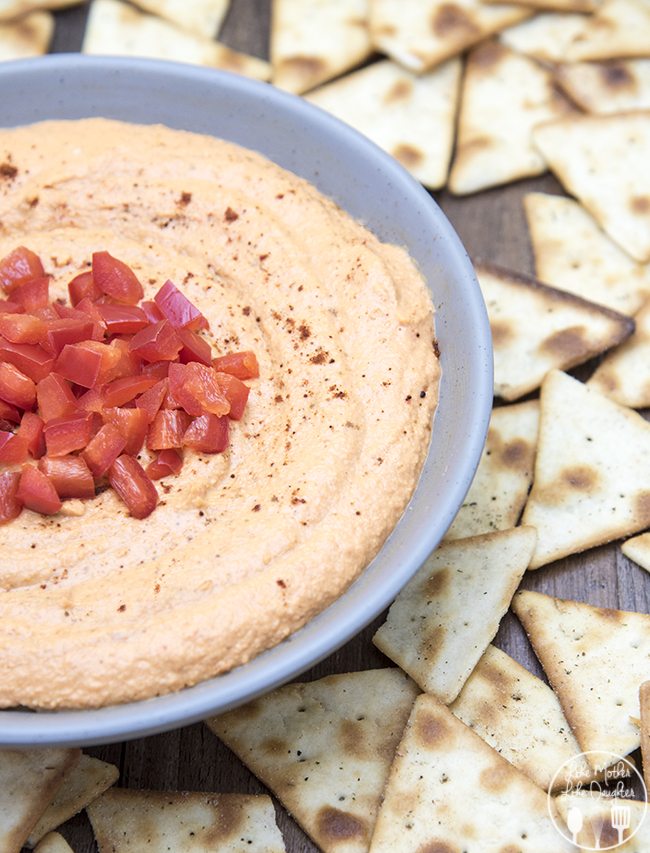 Its perfect used as a dip, with pita chips, carrots, pretzels, etc.  And tomorrow I'll be sharing a delicious flatbread recipe with it too.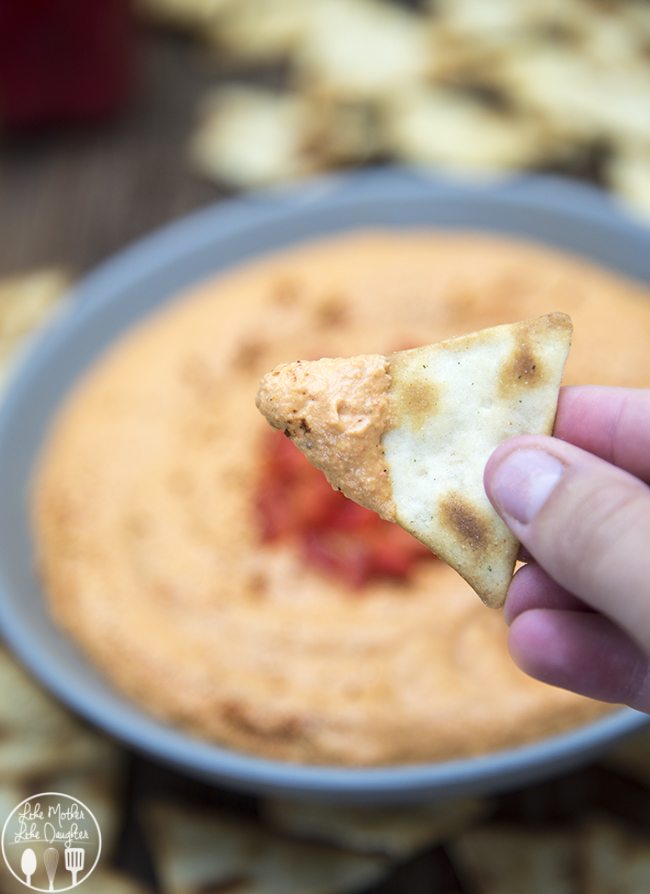 For this recipe I roasted my own peppers, which is actually simpler than you might think. It only takes about 15 minutes to roast them in the oven, then you place them in a ziploc bag and set them aside till they cool enough to touch. Then you'll peel the skins off of the peppers. Now they're ready to use in your hummus! You could also use jarred roasted red peppers you can get from the store.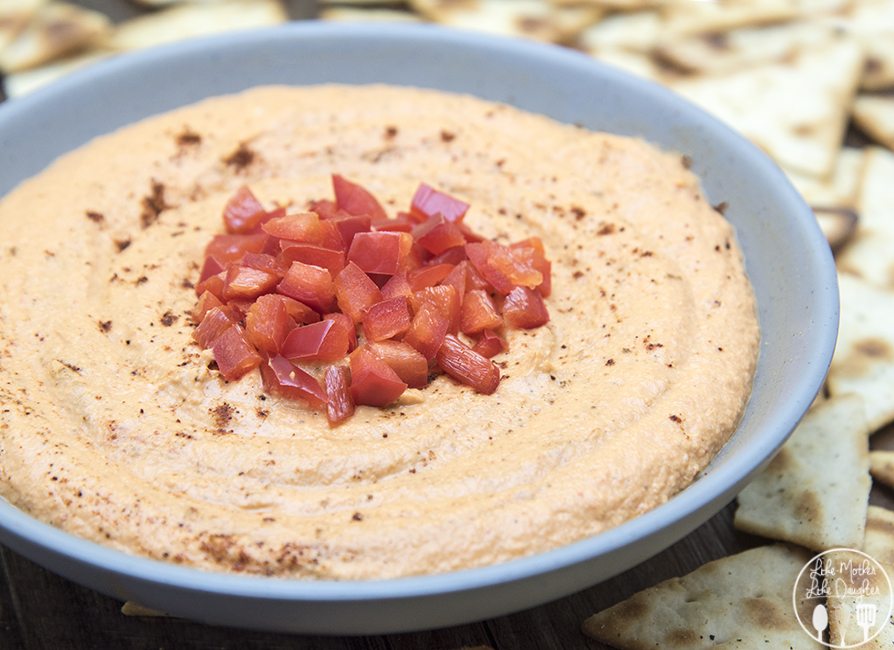 This hummus is bursting full of delicious flavor, I promise you'll love it as much as I do.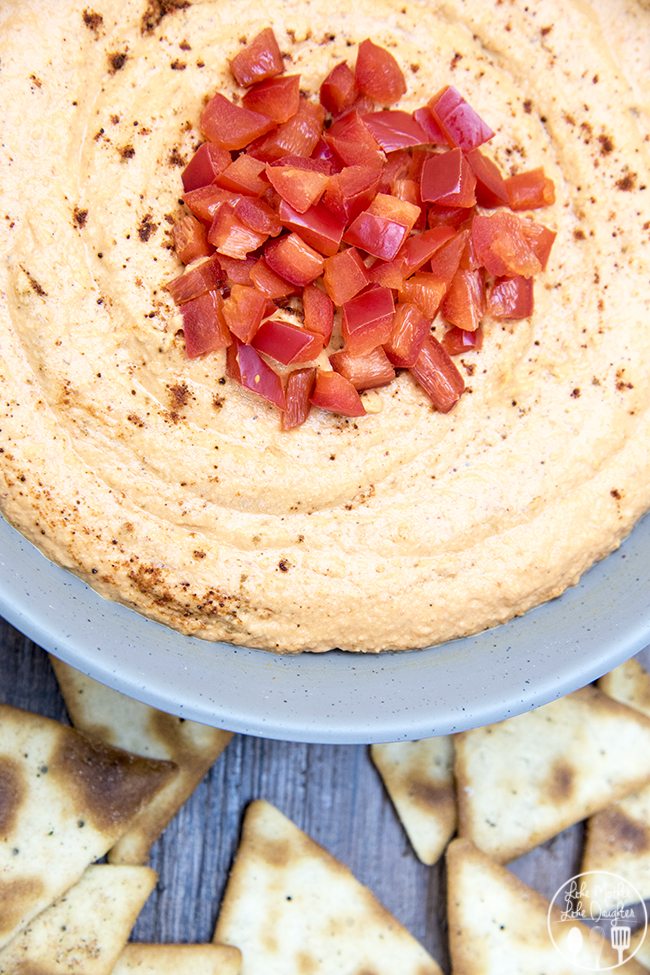 Roasted Red Pepper Hummus
Ingredients
2 whole red bell peppers (or about ¾ cup jarred roasted red peppers)
15oz can chickpeas
1 large lemon
¼ cup tahini
½ TBS minced garlic
1 TBS olive oil
¼ cup reserved chickpea liquid, or water
1 tsp salt
½ tsp cumin
¼ tsp chili powder
Instructions
Preheat your oven to 450 degrees. Cut your peppers into pieces and remove the core and seeds. (You can reserve about ⅛ of one pepper for garnish if you like, dice into small pieces).
Arrange pepper pieces skin side up on a baking sheet and cook for 10-15 minutes until the pepper skin is mostly charred.
Place pepper pieces into a ziploc bag and seal, waiting about 15-20 minutes until they are cool enough to handle.
Peel the charred skin off and discard.
Mix your roasted red pepper, chick peas, lemon, tahini, garlic, olive oil, and chickpea liquid in your blender till smooth and creamy. Scraping the sides if necessary.
Add in your salt, cumin, and chili powder and continue to mix till you've reached desired consistency.
Garnish with extra diced red pepper pieces.
Store in an airtight container and refrigerate up to one week.
Enjoy hummus on crackers, vegetables or on your favorite sandwich.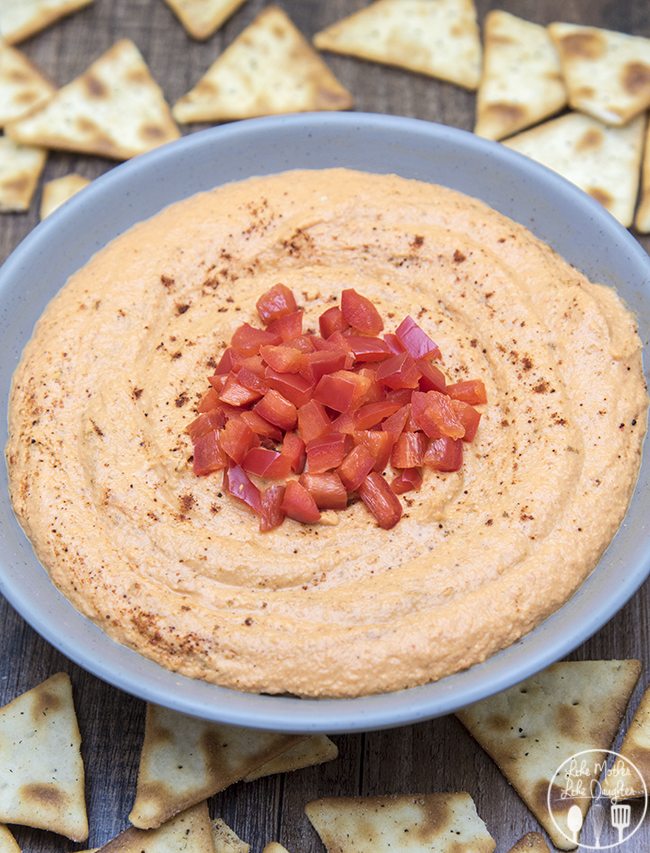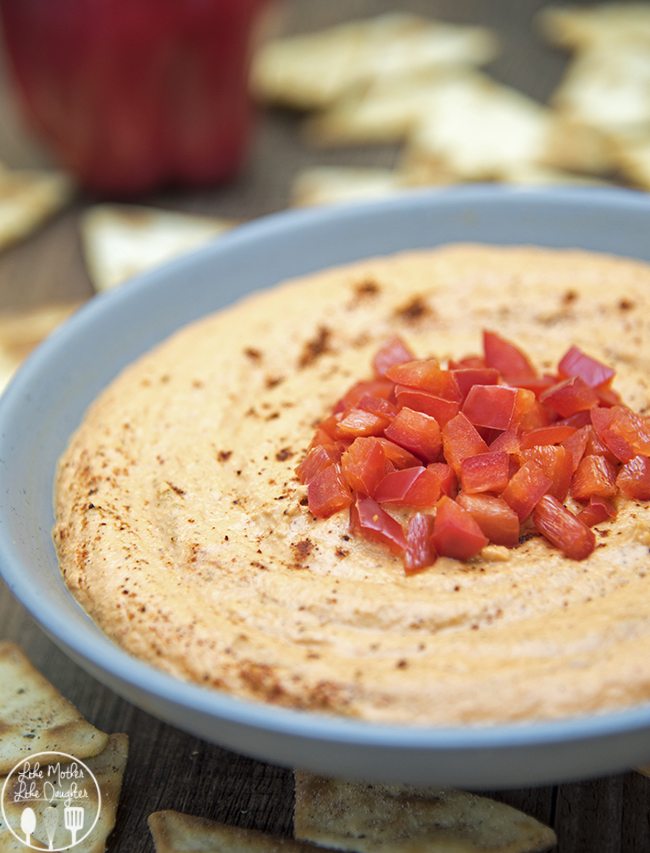 I made my hummus in my BlendTec with a twister jar.