If you haven't noticed already, I love stuffed shells! After sharing a mexican stuffed shells recipe and a philly cheese steak stuffed shells I decided it is time to share a more traditional stuffed shells recipe. Now, most stuffed shells recipes are only filled with a cheese mixture, but I decided to add in some ground beef to bulk up the shells, and make it more like spaghetti or lasagna.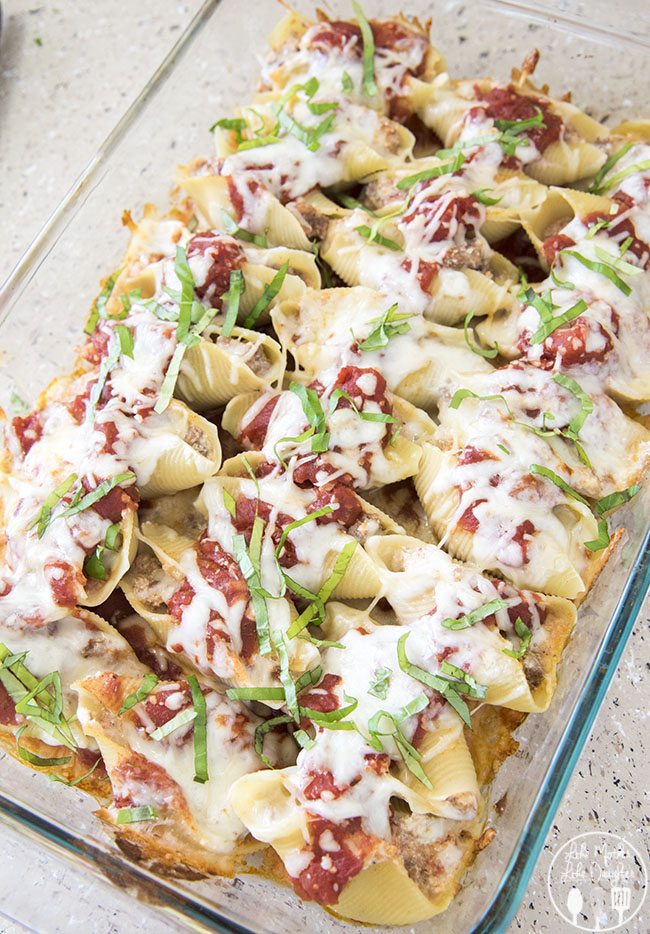 I started with my friend Jesseca's recipe from her blog One Sweet Appetite, and made it my own. For this recipe I used my own homemade spaghetti sauce, but you can use any marinara sauce recipe that you like. (Mine has 1 can tomato sauce, 1 can diced tomatoes, 1/2 TBS minced garlic, 1 TBS italian seasonings, 1/2 tsp salt, 1/2 TBS sugar – approximately).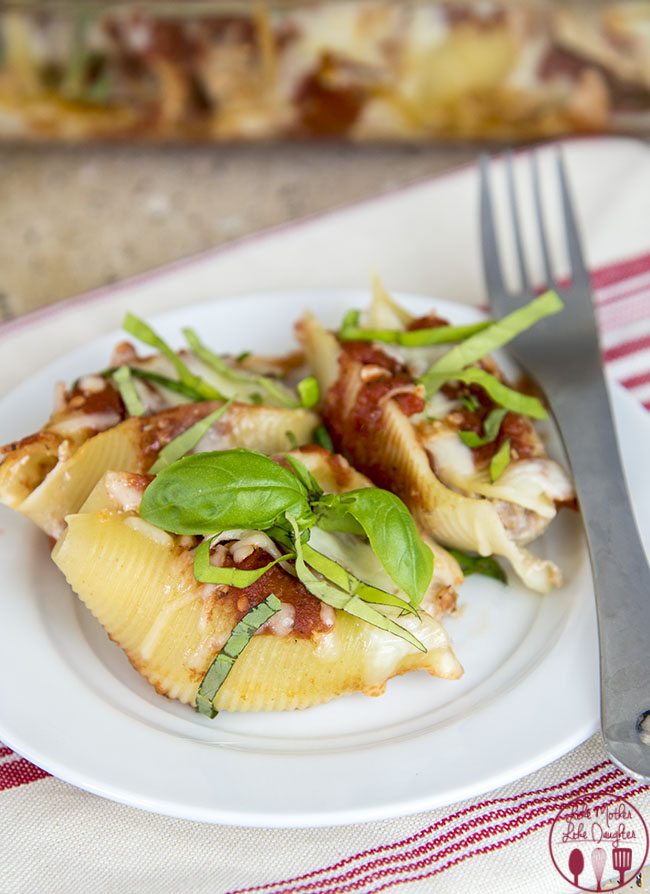 You'll also need 1 box of jumbo shells, 1 15oz container of ricotta cheese, 2 cups mozzarella cheese, 1/4 cup parmesan cheese, 1 egg and 1 lb ground beef (you can also use ground sausage or turkey if you'd like)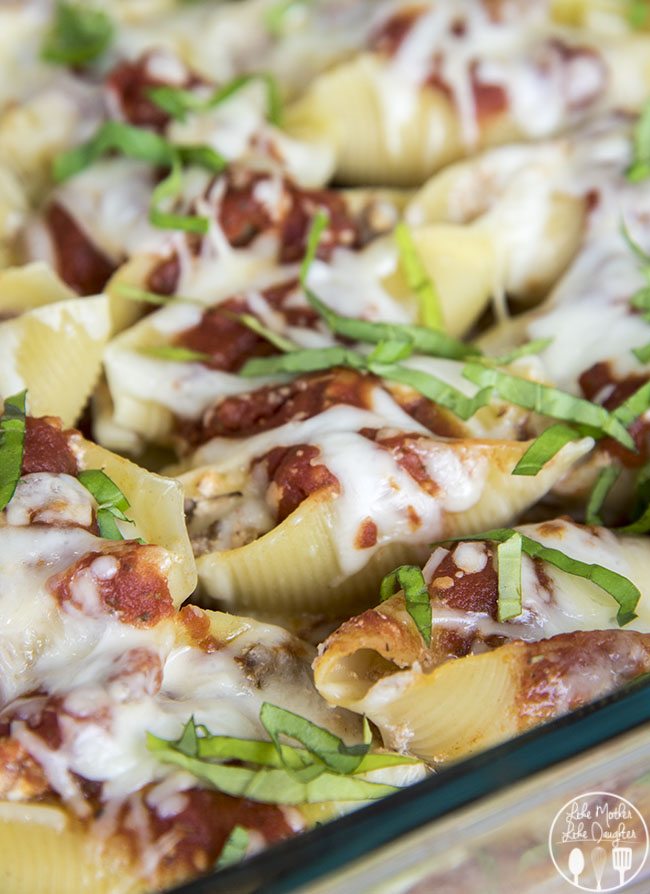 And there isn't much better than pasta, meat, marinara and cheese and this meal combines all of those into one delicious dish that your whole family will love – I know mine did.
And I topped my shells with fresh basil to make it extra pretty, but also I love the flavor that the fresh basil adds – its totally optional though.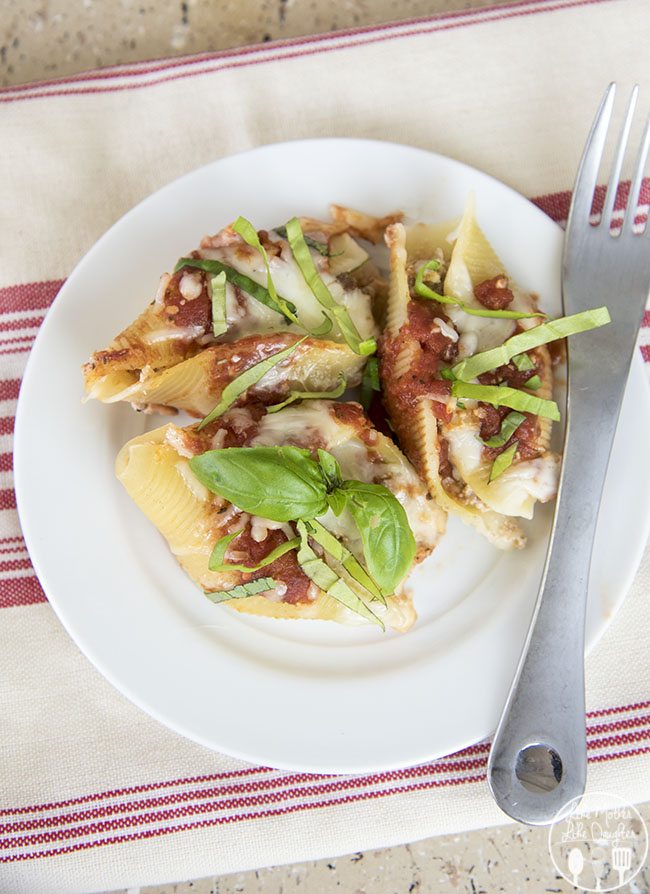 Stuffed Shells
Ingredients
1 box jumbo shells
1 lb ground beef
3 cups prepared marinara sauce
15 oz ricotta cheese
¼ cup parmesan cheese
1 egg
2 cups mozzarella cheese
Instructions
Bring a large pot of water to boil. Add your shells and cook them according to the package directions. Drain, rinse off and set aside.
Cook your ground beef in a large skillet over medium high heat until cooked completely. Stir in 1 cup of your marinara sauce. Set aside.
Preheat your oven to 350 degrees.
In a medium sized bowl, combine your ricotta, Parmesan, egg and 1 cup of your mozzarella cheese.
Mix your ground beef into the cheese mixture.
Pour ½ cup of your marinara sauce into the bottom of a 9x13 baking pan (mine actually filled a 9x13 and a 8x8)
Spoon about 2 tablespoons of the mixture into each shell to fill them.
Place each shell into your baking pan and repeat until shells are filled with all of the mixture.
Pour remaining 1½ cups of your marinara sauce over your shells.
Sprinkle tops generously with remaining mozzarella.
Cover with foil and bake for 20 minutes.
Uncover and bake for an additional 5 minutes until the cheese is fully melted.