Are you all into sweet n' salty? I am!  What a wonderful taste it is – sweet n' salty together is amazing and this sweet n' salty Kettle popcorn is top-notch too.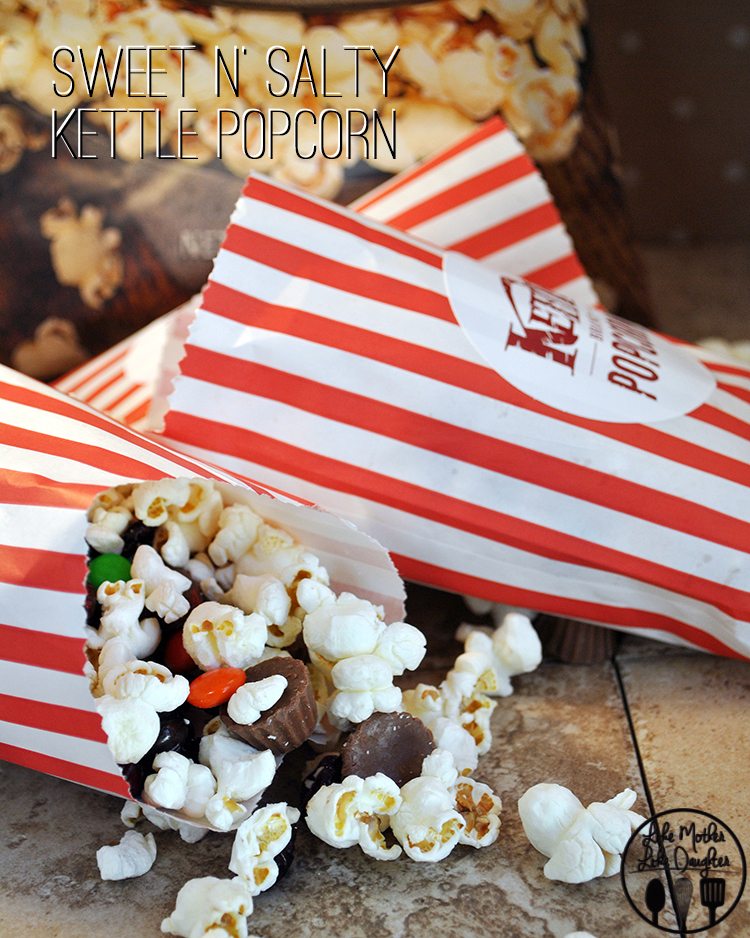 A few days ago I received a package of Kettle Brand Popcorn, the flavors were very unique too.  Sriracha, Maple Bacon, Salt & Fresh Ground Pepper, White Cheddar, and Sea Salt – mmmmmm!  Craig and I dived right into the Pepper n' Salt and practically devoured it on the spot – it was a good thing this Kettle Brand Popcorn is only 150 calories in 3 cups full.  White Cheese is next on the list.  And I know our son, Anthony, wishes he could have the Sriracha flavor.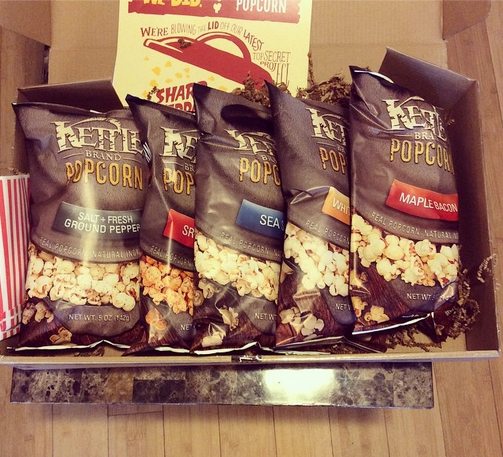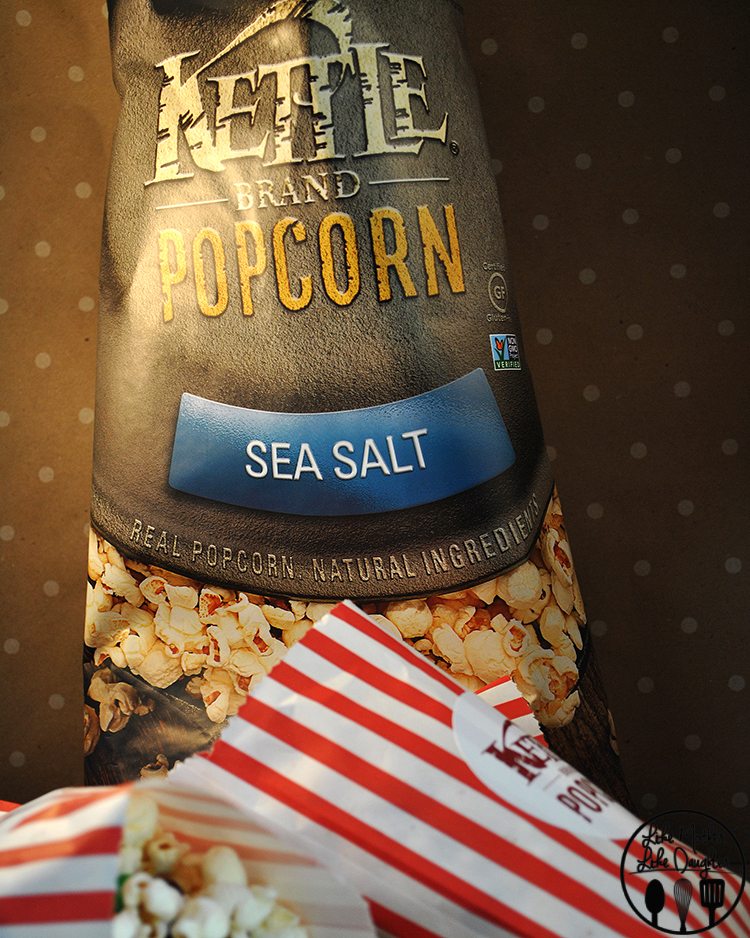 But I wanted to do something different with the Sea Salt popcorn, I knew full well it would be tasty all by itself but… then the "ah ha" moment came – sweet n' salty Kettle Popcorn.  I went to the store and settled in on what I believe was just the right combination with the Sea Salt Kettle Popcorn; mini peanut butter cups, M&Ms, and cranraisins.  I was right.  The perfect combination.  It may have been all eaten in 1 day, maybe.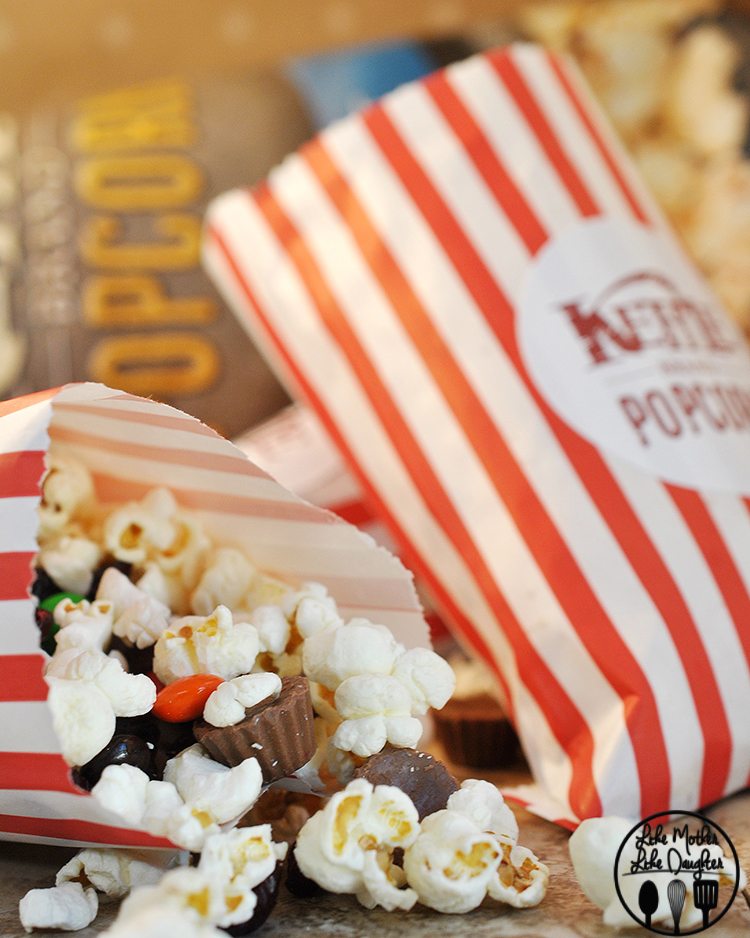 Sweet n' Salty Kettle Popcorn
Ingredients
1 bag Kettle Sea Salt Popcorn
1 family size bag Reese's mini peanut cups
1 family size bag regular M&Ms
1½ cup cranraisins
Instructions
Pour your popcorn into a large bowl
Add all the other ingredients
Mix together lightly
Serve in small bowls or bags
This sweet n' salty Kettle popcorn is perfect for an in home movie night, snacking after school, a treat in lunch boxes, or breakfast, a midnight snack, or really anytime.  I'm not saying I had it for breakfast or anything.