These three ingredient spinach and artichoke dip zucchini bites are the perfect way to enjoy spinach and artichoke dip without the carbs!
Its officially college football season, and soon the holiday season is going to start and that means its the perfect time for appetizers! These spinach and artichoke dip zucchini bites are simple to make with only 3 ingredients and they are so good!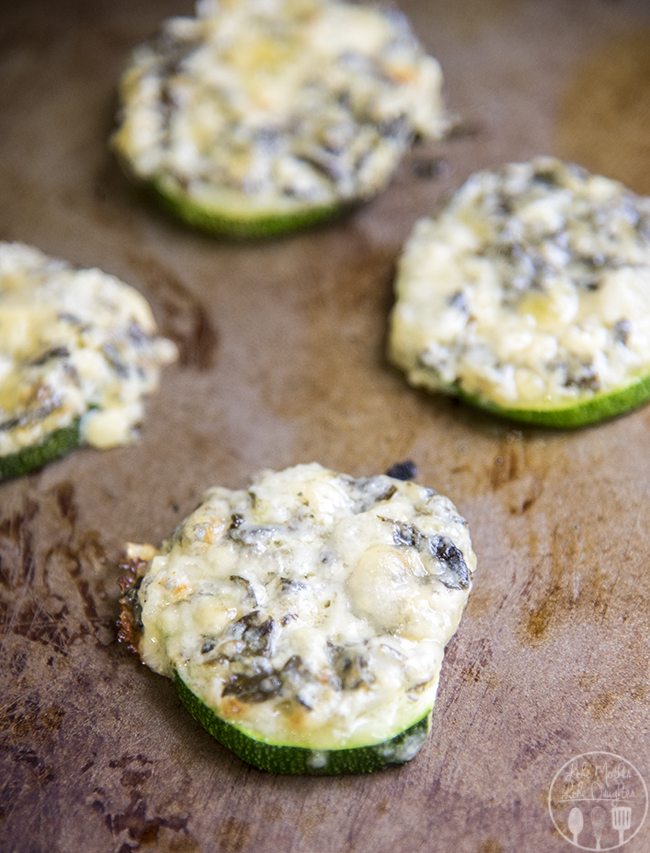 This time we are cutting the carbs out and enjoying our spinach and artichoke dip on top of sliced zucchini. Top them with just a little shredded mozzarella and broil until nice and melty. I used La Terra Fina Spinach Artichoke & Parmesan Dip & Spread, its one of my favorites and makes this recipe even easier because I didn't have to make my own spinach and artichoke dip. Plus La Terra Fina Dips have no artificial flavors or preservatives, are gluten free and trans fat free. And did I mention they're delicious too? I love them hot or cold. (Feeling too lazy to heat up your zucchini bites, enjoy the dip cold with sliced zucchini on the side!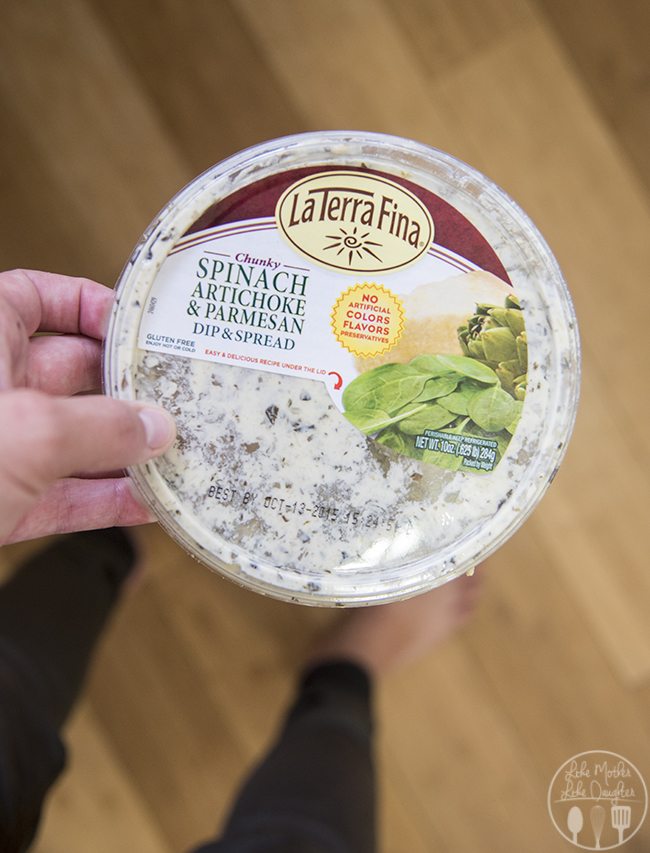 This recipe is such a great way to use the last of your summer crops of zucchini, or just grab a couple zucchini from the store to whip these up for the big football game this weekend, or keep this recipe on hand for a game night or party you might have.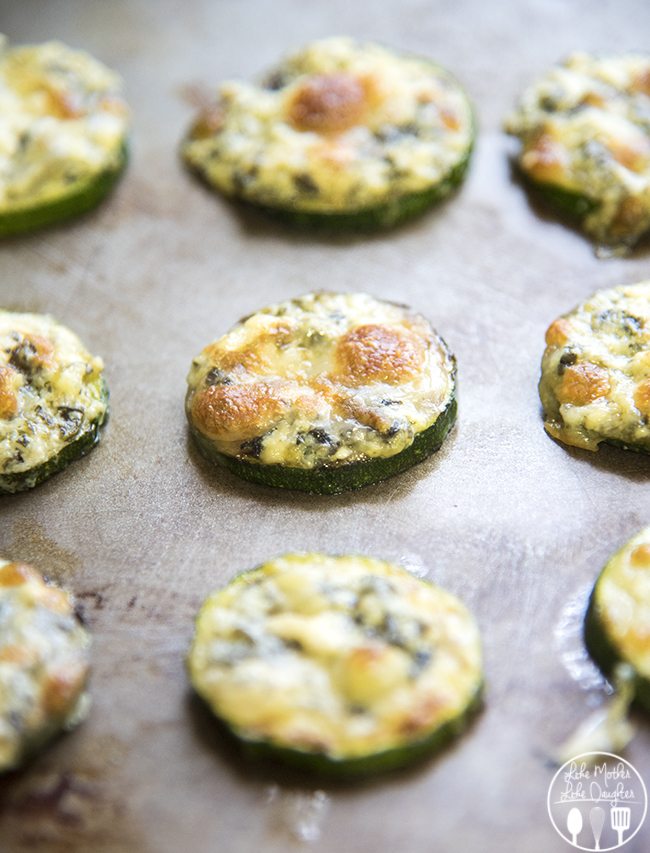 Spinach and Artichoke Dip Zucchini Bites
Ingredients
3 zucchini
1 cup La Terra Fina Spinach Artichoke and Parmesan Dip
½ cup shredded mozzarella
Instructions
Preheat your oven to broil.
Slice your zucchini into ¼th inch slices.
Line a baking pan with zucchini slices.
Spread a little spinach and artichoke dip on top of each zucchini slice.
Sprinkle a little mozzarella ontop of each.
Put in oven and cook until cheese is melty, for about 3 or 4 minutes.
Enjoy!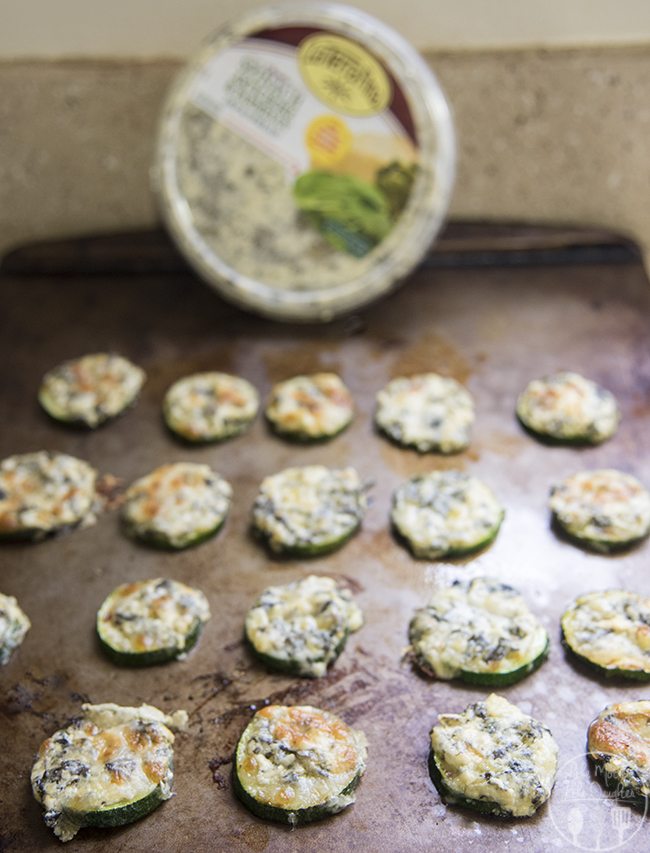 La Terra Fina Dips can be found at many specialty retailers throughout the United States and at Costcos in the US, Canada and Mexico!
For other recipes I like to enjoy my La Terra Fina dips with, try these: