A little sweet bread with a twist… lemon zucchini bread.
How is your garden growing?  My garden is doing alright, I have tomatoes, herbs, peppers, cucumbers, eggplant (first time-I love the little purple flower), and zucchini. I always plant zucchini, then I feel like my garden is a success because zucchini always grows well, really, really well.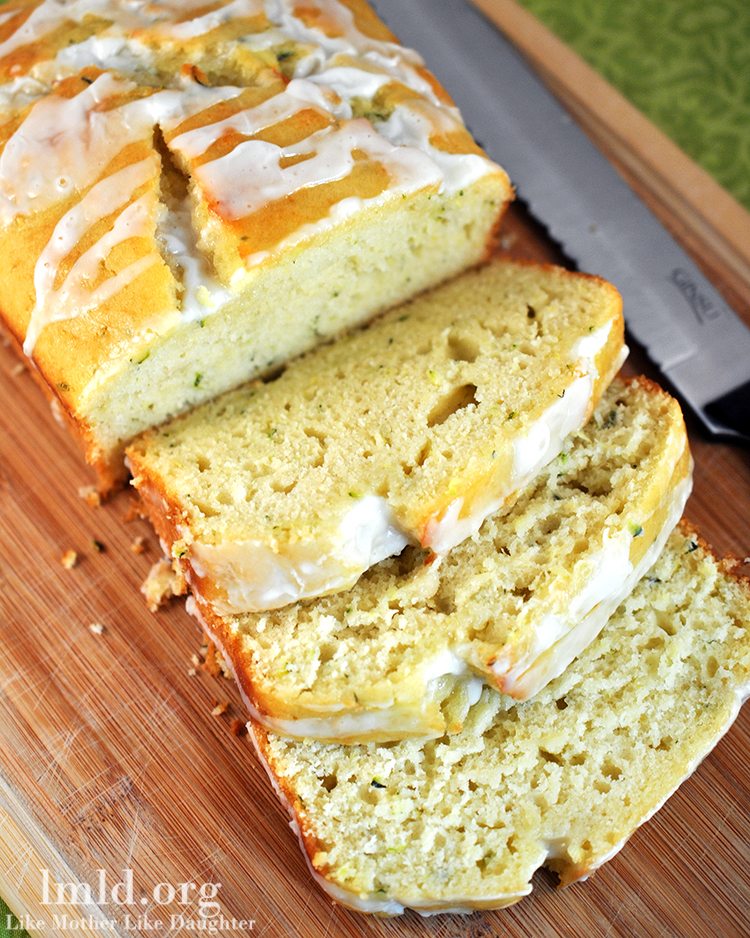 I have to watch the zucchini daily because there will be a little tiny zucchini one day and the next there is this gigantic zucchini – how it grows so fast I have no idea.  And zucchini likes to hide too, they hide under the leaves and under the stems; maybe they don't like to be picked.  If you happen to plant zucchini like I do and the plant has gotten a little carried away, making and baking zucchini bread is a prefect use of that over sized zucchini.  The other awesome thing about zucchini bread is there are so many options, regular zucchini bread, double chocolate zucchini bread and now lemon zucchini bread.  Enjoy your choices.
Lemon Zucchini Bread
Ingredients
2 cups all purpose flour
2 tsp baking powder
½ tsp salt
2 eggs
½ cup canola oil
⅔ cup sugar
½ cup buttermilk
2 TBS lemon juice
zest of 1 lemon
1 cup grated zucchini
For the Lemon Glaze:
1 cup powdered sugar
Juice from 1 lemon
1 to 2 TBSP of half and half - as needed to thin glaze
Instructions
Preheat oven to 350 degrees
Flour and grease 1 9x5 loaf pan
In a large bowl, blend together flour, baking powder and salt
In another bowl, beat 2 eggs well
Add to the eggs the oil and sugar and blend together well
Add the buttermilk, lemon juice, and lemon zest and blend together well
Fold in the zucchini until well coated
Add the wet mixture to the dry mixture and fold together until everything is well blended, but don't over-mix
Pour the batter into your loaf pan, pat down the pan with a couple of soft thumps to your counter top to evenly distribute the batter
Place in your oven and bake for 40 to 45 minutes until a toothpick inserted in the middle comes out clean
Cool in the pan for 10 minutes and then remove to a wire cooling rack to finish cooling
For the Glaze:
In a bowl, mix the powdered sugar, lemon juice, and half and half. Adding only 1 to 2 TBS of lemon juice and/or half and half at a time to get the right consistency that you like.
Mix together with a fork until all the sugar is thoroughly mixed and glaze is thin enough to spread
Add half and half and/or lemon juice as needed for more to thin
Drizzle over cooled loaf
Let set, then slice and serve
Enjoy this delicious and moist lemony zucchini bread!
What is your favorite zucchini bread?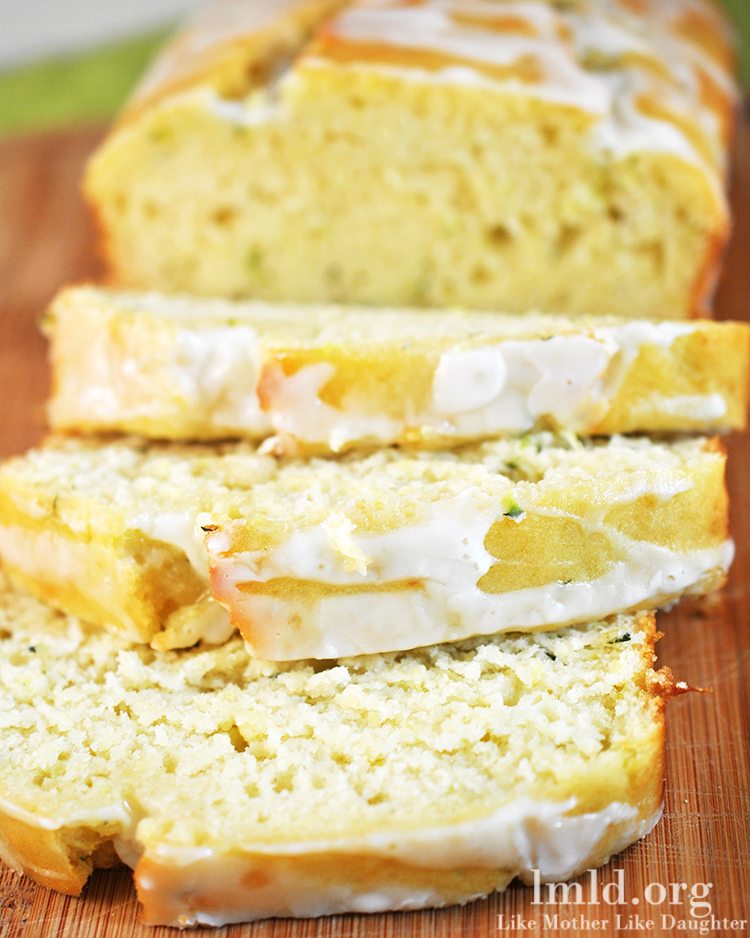 GET READY TO MAKE THIS SWEET BREAD WITH THESE KITCHEN TOOLS:
You might also like these other zucchini recipes: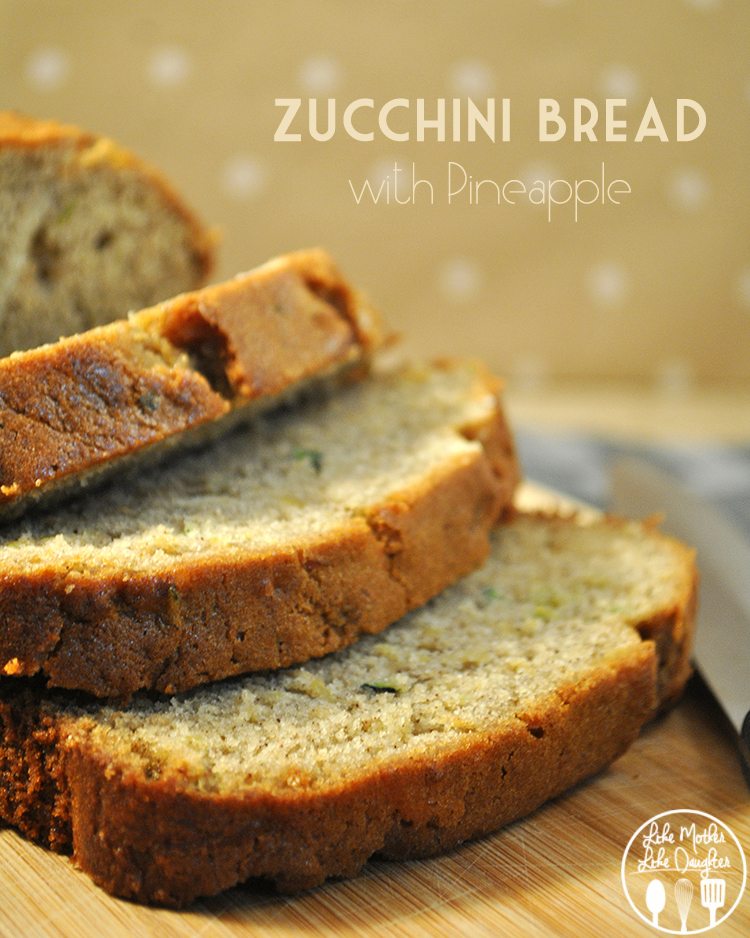 Double Chocolate Zucchini Bread