Easter Sunday, Craig and I went to his sister Velyn's for dinner.  Saturday, when we received the invite I had just taken my cheesecake out of the oven and I volunteered to bring dessert.  It occurred to me that perhaps the cheesecake would not turn out and I needed a fall back plan, these double chocolate and dried cherries cookies came from this…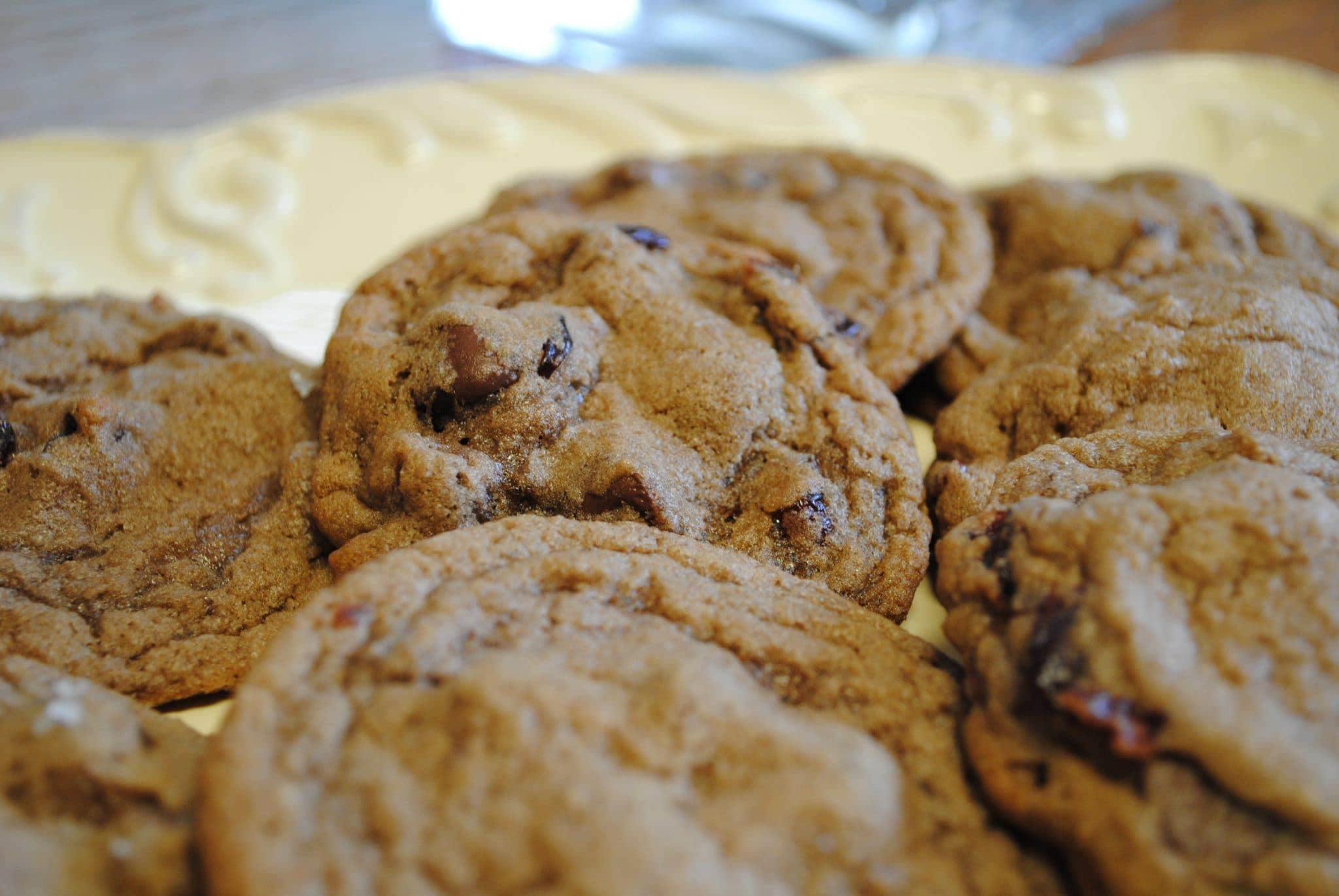 …luckily both were good
Double chocolate and dried cherries cookies
Ingredients
½ cup butter flavored Crisco sticks
¼ cup butter
¾ cup brown sugar
½ cup white sugar
2 Tbs. milk
1 Tbs. vanilla
1 egg
1¾ cups flour
1 tsp salt
¾ tsp baking soda
4 tsp baking cocoa
1 cup semi-sweet chocolate chips
2 handfuls dried cherries, chopped (sorry I know that is not scientific, but I did not measure this)
Instructions
Combine Crisco stick, butter, sugars, milk and vanilla in a large bowl; mix well.
Add egg and beat until into creamed mixture.
Combine flour, cocoa, soda and salt; shift into creamed mixture.
Mix until well combined.
Stir in chocolate chips and dried cherries.
Place in fridge for 1 hour.
Preheat oven to 375 degrees.
Remove from fridge and drop rounded scoops onto a cookie sheet.
Sprinkle lightly with additional salt (very lightly)
Bake for 8 minutes in oven.
Remove and let cool for 2 minutes on cookie sheet and than remove to cooling rack.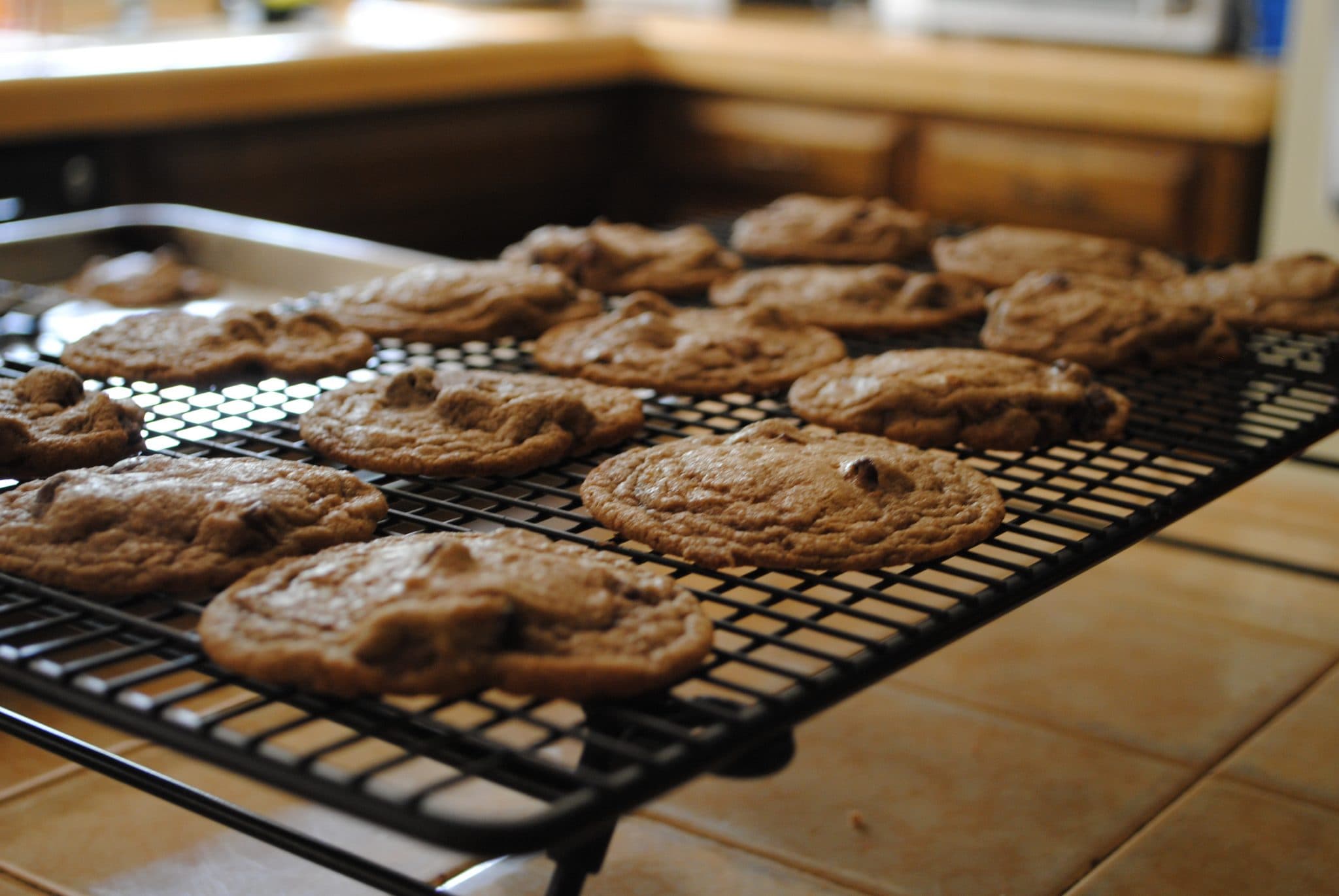 Makes about 36 cookies.