This swirled fudge is inspired by a candy bar I used to get on my study abroad. It was made by Milka and it is called "Happy Cow" or Kuhflecken (cow spots) and is a milk chocolate candy bar with white chocolate spots throughout. I just love the milk chocolate and white chocolate combo and this fudge achieved that same great taste, with the creaminess, smoothness and richness of a great fudge.
This swirled fudge easy to make, you don't even need a candy thermometer! You just add a few simple ingredients and boil them for a few minutes. You do want to cook it for 5 minutes so that you don't undercook your fudge and have grainy sugary fudge and you don't want to overcook it otherwise your fudge will be crumbly. However I've made this a few times (or different variations of it) and haven't had any issues with it yet!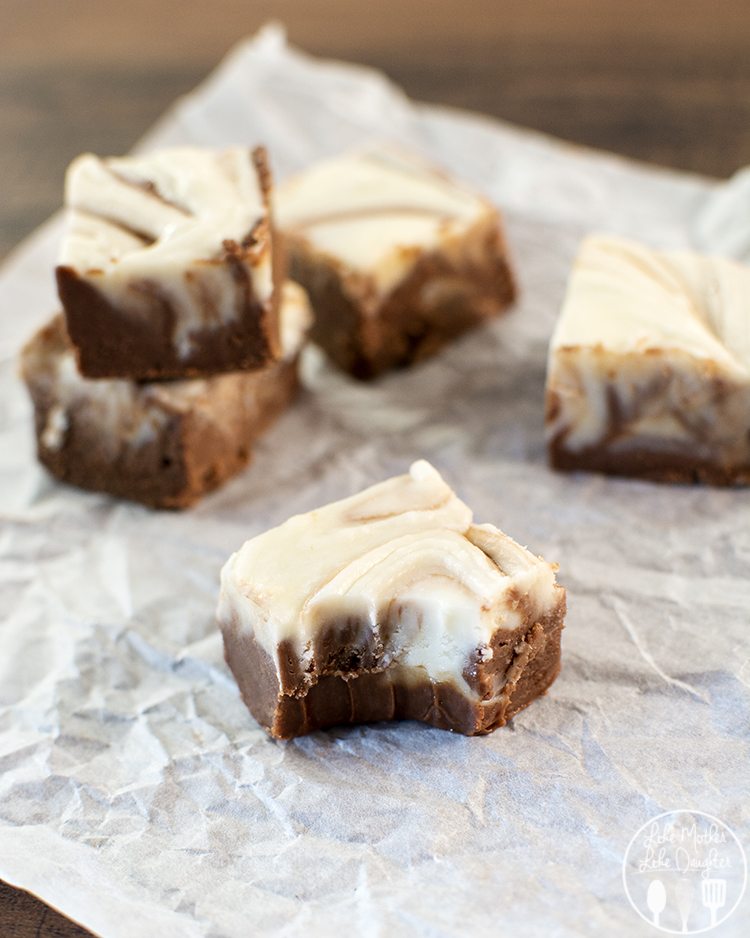 I love the flavor of this fudge, but I also just love how pretty it is! The white chocolate swirled on top of the chocolate, gives the fudge such a pretty look, don't you think?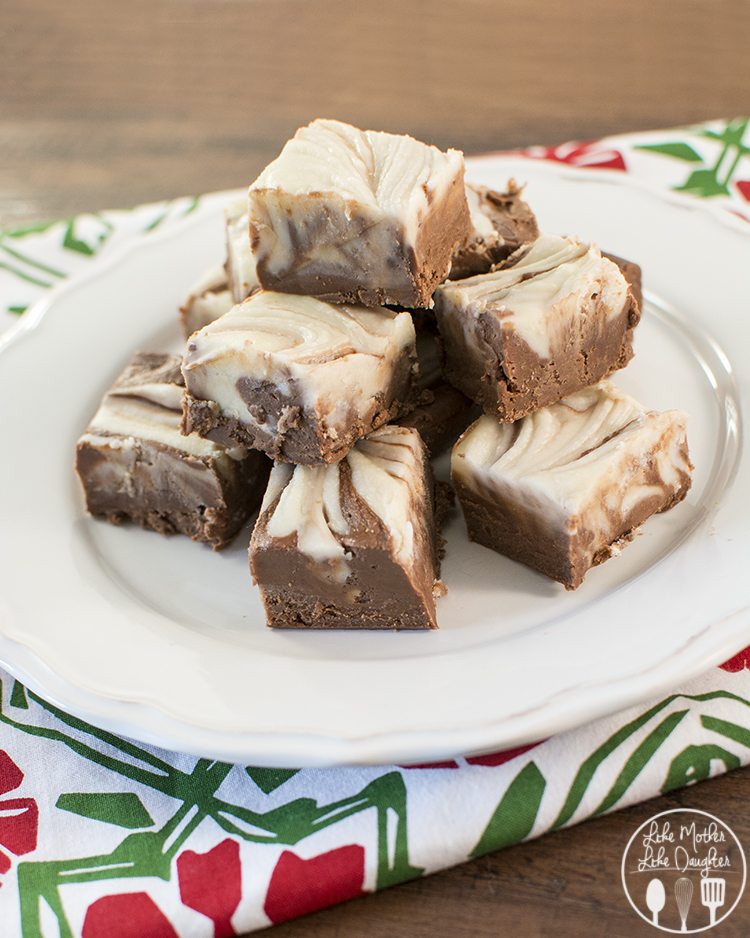 We are always so slow on dropping off treats for our neighbors for Christmas, so they'll probably be getting some treats in the next day or two. If you still need a treat for your neighbors too, I just know they would love this!
Swirled Fudge
Ingredients
1 7 oz jar marshmallow creme
1½ cups white sugar
1 5oz can evaporated milk
¼ cup butter
¼ tsp salt
1½ tsp vanilla divided
2 cups chocolate chips
1 cup white chocolate chips
Instructions
Combine your marshmallow creme, sugar, evaporated milk, butter and sat in a large sauce pan over medium heat.
Bring to a boil stirring regularly. Once boiling, set a timer for 5 minutes and stir constantly. Remove from heat.
In 2 large bowls, fill 1 bowl with chocolate chips and 1 tsp vanilla and 1 bowl with white chocolate and ½ tsp vanilla.
Separate 1 cup of mixture and add it to the white chocolate chips.
Pour the rest of the mixture over the chocolate chips. Stir until mixture is smooth.
Pour chocolate fudge into a 2.2 qt (or 2 qt) baking dish.
Stir your white chocolate fudge until smooth.
Pour your white chocolate fudge over your chocolate fudge.
Swirl with a knife in a decorative pattern.
Place in fridge and chill for 2 hours.
Enjoy the delicious combo of milk chocolate and white chocolate in this perfectly creamy fudge!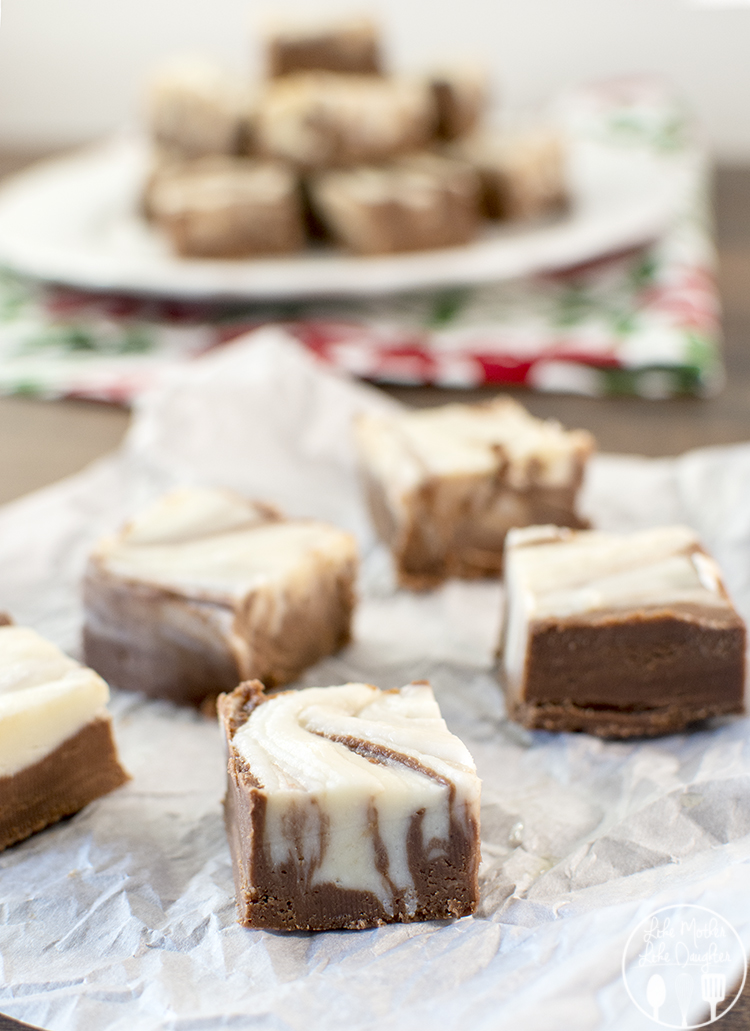 For other fudge recipes, try these: