I posted this recipe as a guest post a couple of weeks ago, but these are so good I needed to share it here too.
So Take 5 Bars. Have you tried them? In my opinion Take 5 Bars are the perfect combination of everything. Who doesn't love chocolate, peanut butter, caramel, etc. Plus with the saltiness and crunch of pretzel and peanuts, these might just be the best candy bar invented. And now, you don't have to go to the store to get one, you can make them from home instead.
So this recipe is pretty simple if you even consider it a recipe at all. Its basically just the 5 things in a take 5 bar (chocolate, peanut butter, caramel, pretzel, and peanuts). However I added a couple things to make it easier/sweeter and in case you don't just want to throw the 5 ingredients together, here are the amounts of everything I did.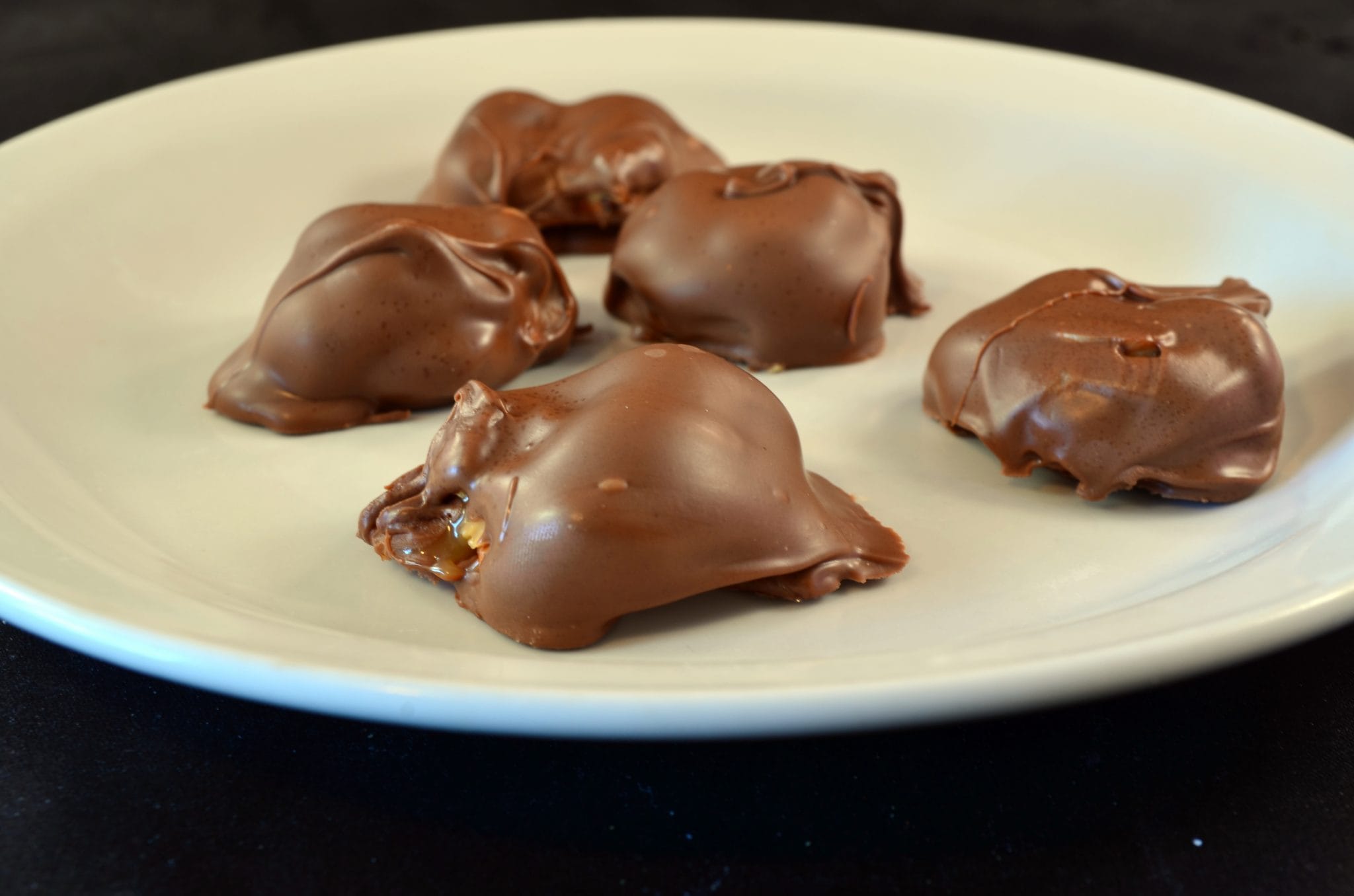 1/4 cup creamy peanut butter
1 TBS powdered sugar
20 pretzels
10 caramel squares
1 TBS milk
60 peanut halves (you know how the nut breaks in half down the middle?), lightly salted
1 cup milk chocolate chips
1. Lay pretzels out on waxed or parchment paper.
2. Put peanut butter and powdered sugar in a small bowl and microwave for 30 seconds.
3. Stir well until creamy.
4. Spread a small spoonful of peanut butter on the top of each pretzel, (maybe a teaspoon?)
5. Put caramel squares and milk in a small bowl and microwave for 30 seconds. Stir. Microwave another 15-30 seconds. Stir until creamy. (Make sure not to over heat your caramel, as it will cause it to turn hard very quickly, and we want it to stay soft)
6. Spread a small spoonful of caramel over the top of the peanut butter. (the same amount as the peanut butter_
7. Stick about 3 peanut halves on top of the caramel.
8. Put in the freezer for 15 to 20 minutes.
10. Melt chocolate chips in the microwave, in a small bowl. Heat for 30 seconds. Stir. Heat for another 30 seconds and stir until completely mixed.
11. Dip each pretzel candy into the melted chocolate.(Warning: this was really messy for me)
12. Set on parchment or waxed paper.
13. Let set for about 30 minutes at room temperature until chocolate is hardened.
Enjoy.