Easter is just a couple weeks away and its time to whip out the Easter themed foods, and that means carrot cake!! I've never made an actual carrot cake, so I'm hoping to get on that soon – but these carrot cake cookie bars are amazing!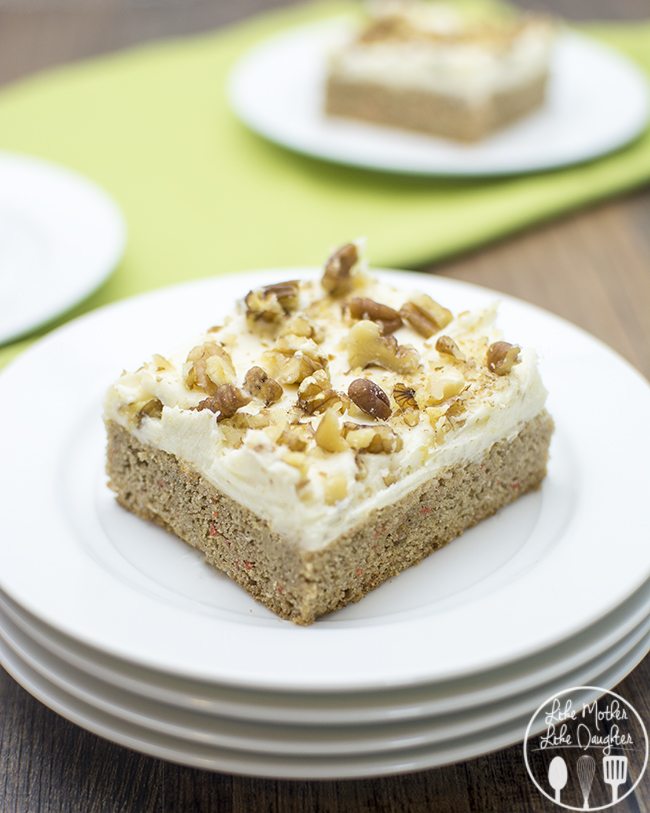 These cookie bars are so simple to make because the base of the cookie is a carrot cake boxed mix. I got the idea from my friend Sarah at High Heels and Grills. So these cookie bars have that great carrot cake spice and flavor but in a chewy cookie form, just made into a bar to keep it nice and simple. And then their topped with my amazing cream cheese frosting, which I promise you should make too, but you can buy canned cream cheese frosting if you prefer. I've always loved the combo of spicy carrot cake with creamy and smooth cream cheese frosting. I then topped my bars with chopped nuts, I used a mixture of walnuts and pecans, because I like the crunch they add, but you can leave them off if you prefer too.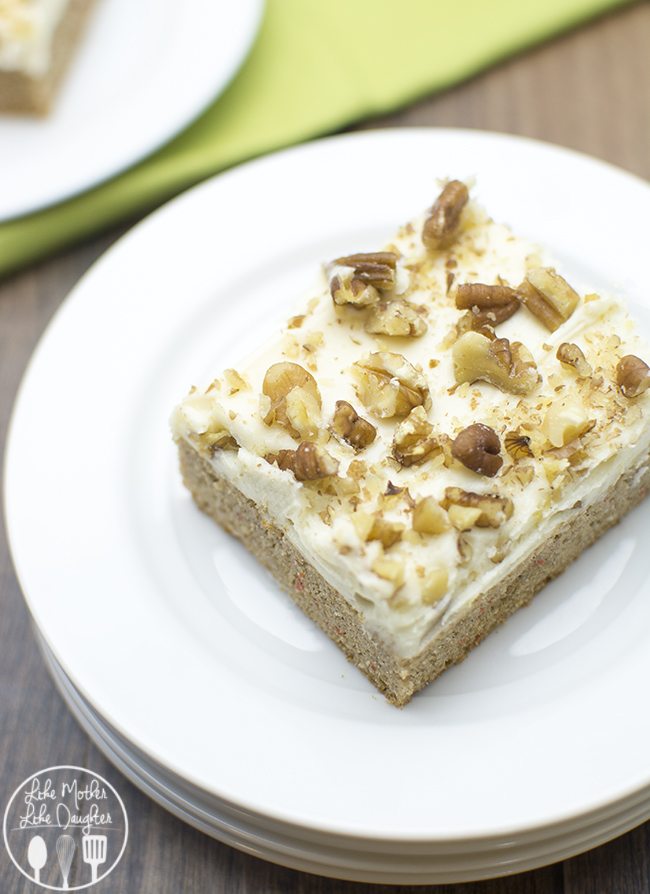 What other foods make you think of Easter?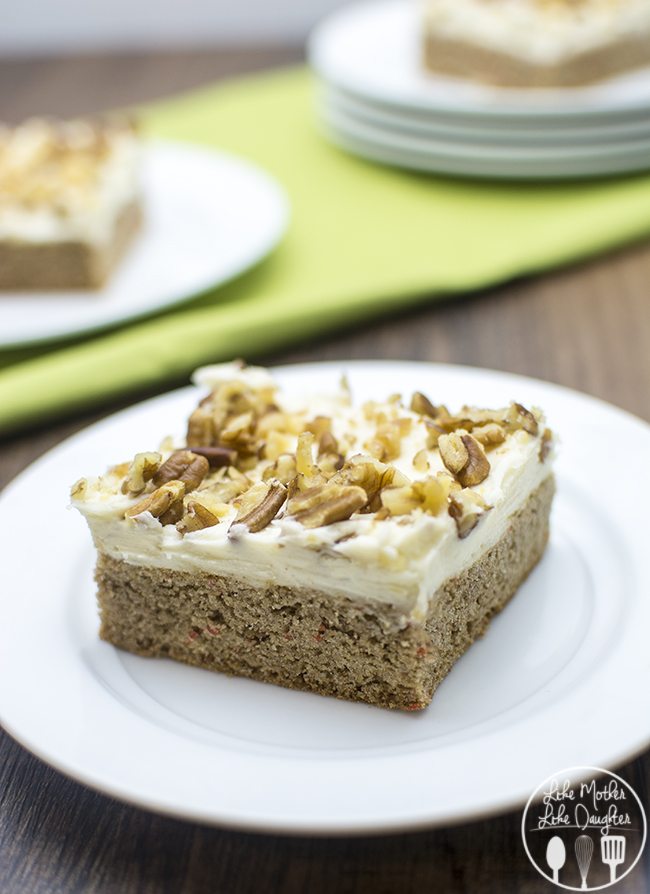 Carrot Cake Cookie Bars
Ingredients
1 15.25oz box Carrot Cake mix, not prepared
⅓ cup vegetable oil
2 large eggs
2 cups cream cheese frosting
½ cup chopped nuts (walnuts and/or pecans), optional
Instructions
Preheat your oven to 350 degrees.
In a large bowl, mix your carrot cake mix, vegetable oil, and eggs until all the ingredients are combined.
Spread the dough evenly into a sprayed 9x13 inch pan. Flatten the top.
Bake for 18-20 minutes or until an toothpick inserted comes out clean.
Let cool completely.
Spread with your favorite cream cheese frosting.
Sprinkle your chopped nuts over the top and enjoy.
Enjoy these easy to make cookie bars that taste just like a slice of your favorite carrot cake!