Sometimes Nate gets mad at me for making dessert recipes because I am usually pretty good at only eating 2 or so cookies at a time (I count my calories everyday, so I can still get my sweet fix without blowing my calories for the day) but that leaves a bunch more cookies to be eaten. And although Nate really has the body type that can eat whatever he wants, he gets mad at me for "making him" eat so many treats. By the way, this is not real anger, just fyi.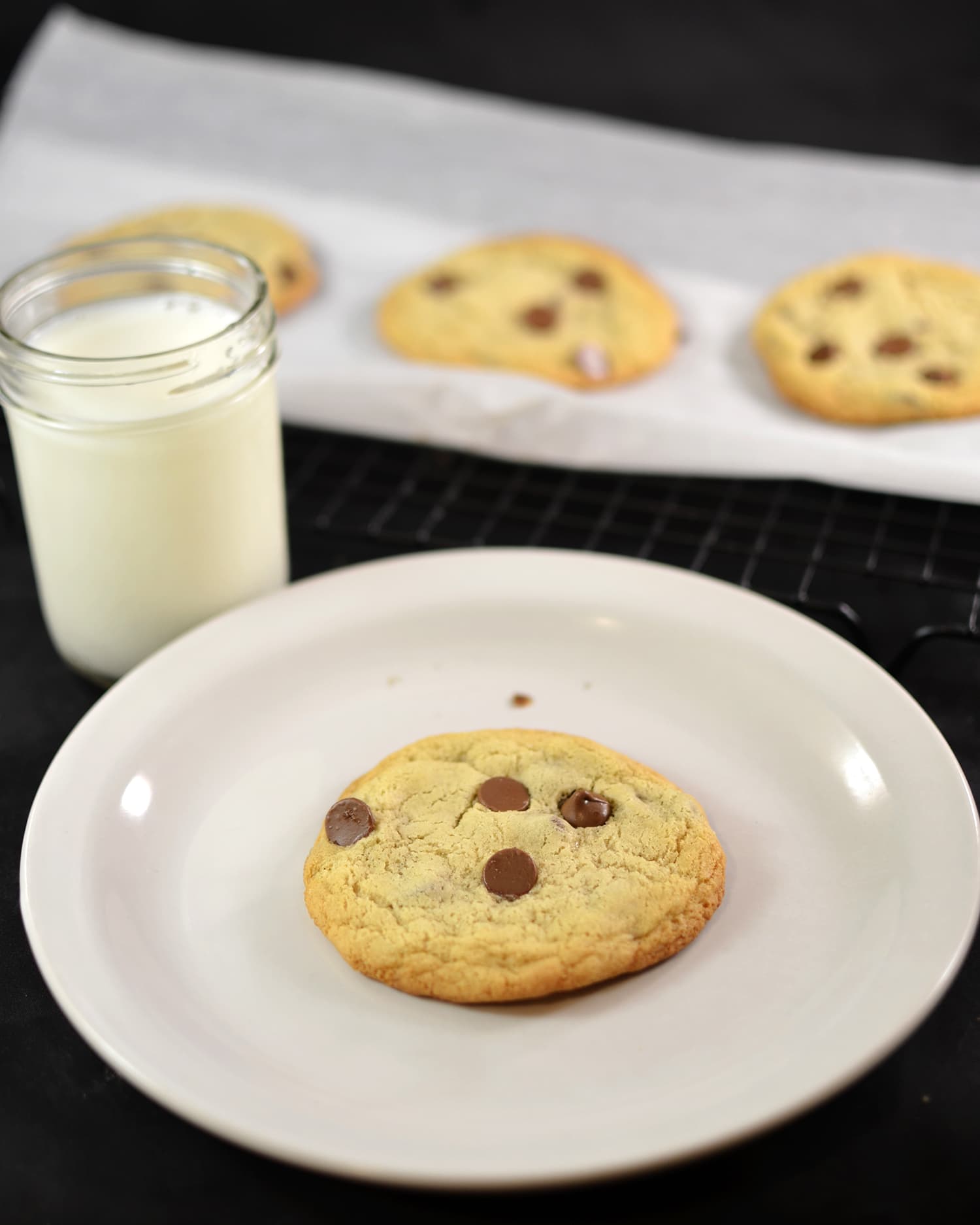 Anyway, I found this recipe on pinterest and it is seriously perfect for us. The recipe makes either two giant cookies, or 4 normal sized cookies. And they are actually really good too. Sometimes I worry with such a small amount that we are cutting out something important or putting less or more of certain things to get the right texture. But no, these cookies are great! And last night after a 5 mile run on the treadmill, I was craving some gooey chocolate chip cookies and these were great for that.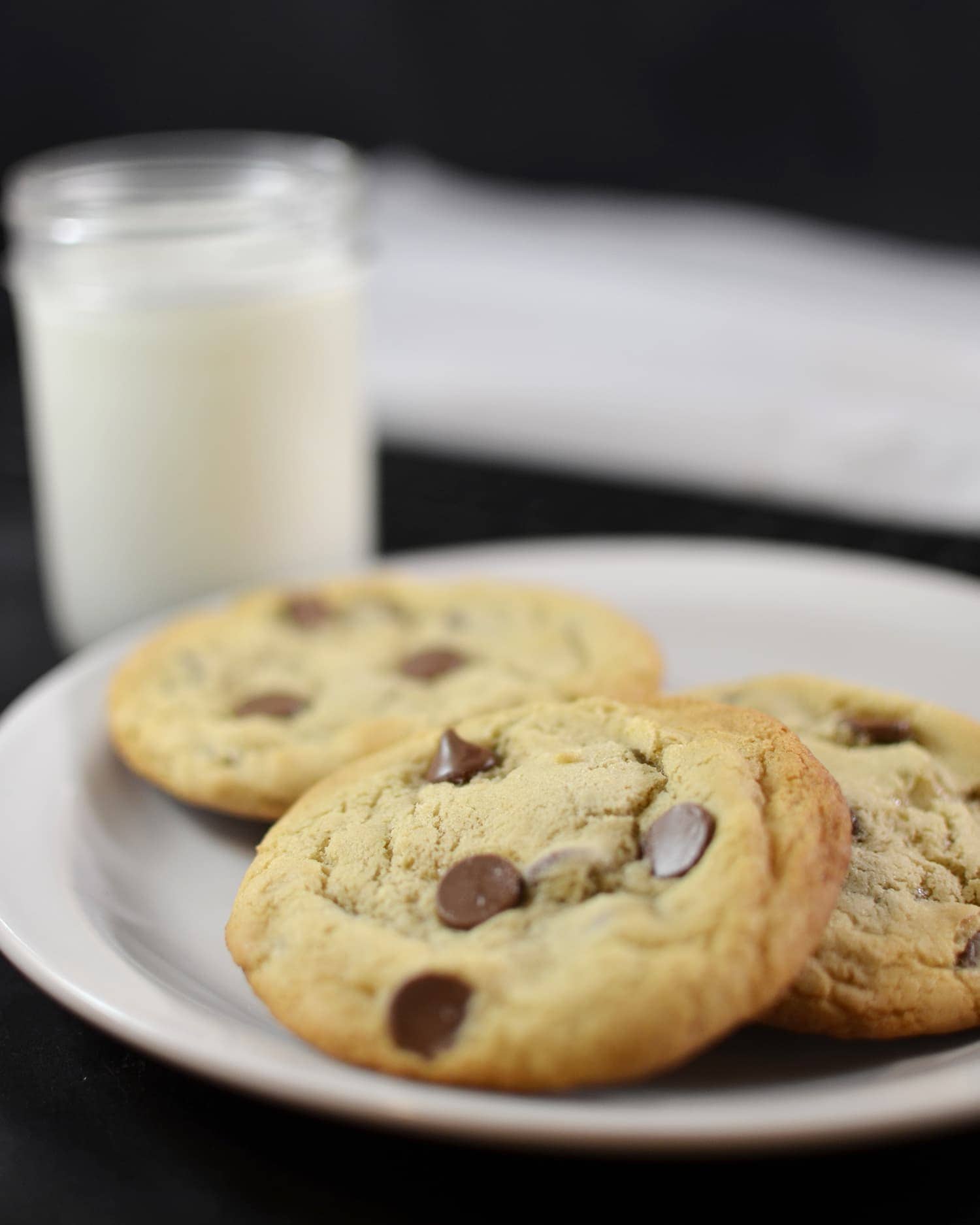 So if you ever just want a single or two person serving of chocolate chip cookies (again, its 4 cookies, but some days I could easily eat 4 on my own) this is the recipe for you. Not that you can ever really have too much cookie dough or too many chocolate chip cookies – but maybe this will help those of you watching what you eat too!
Chocolate Chip Cookies for Two
Ingredients
2 TBS butter, softened
2 TBS brown sugar
1 TBS sugar
¼ tsp vanilla
1 large egg yolk
¼ tsp baking soda
¼ tsp salt
4-6 TBS flour **
¼ cup milk chocolate chips
**Try 4 first and add more flour if the dough is too thin, my egg was really large so I needed at least 2 more TBS flour.
Instructions
Preheat your oven to 350 degrees.
Blend your softened butter, brown sugar and white sugar together in a small bowl.
Add the egg yolk and vanilla and mix again till combined.
Add baking soda, salt and flour together and stir till combined. Add more flour as needed.
Stir in chocolate chips.
Form cookie dough into 2 large or 4 normal sized balls and place on a pre sprayed baking sheet.
Bake for 8 minutes or until edges are golden.
Remove from oven and bang the caking sheet on the counter to give the cookies the perfect wrinkle.
Enjoy with a glass of milk.