I absolutely adore my cookies for two recipes, but there are a couple cookie recipes that I have a small batch recipe for but don't have a full batch recipe for. And sometimes you do need a full batch of cookies. Especially these double chocolate chip cookies.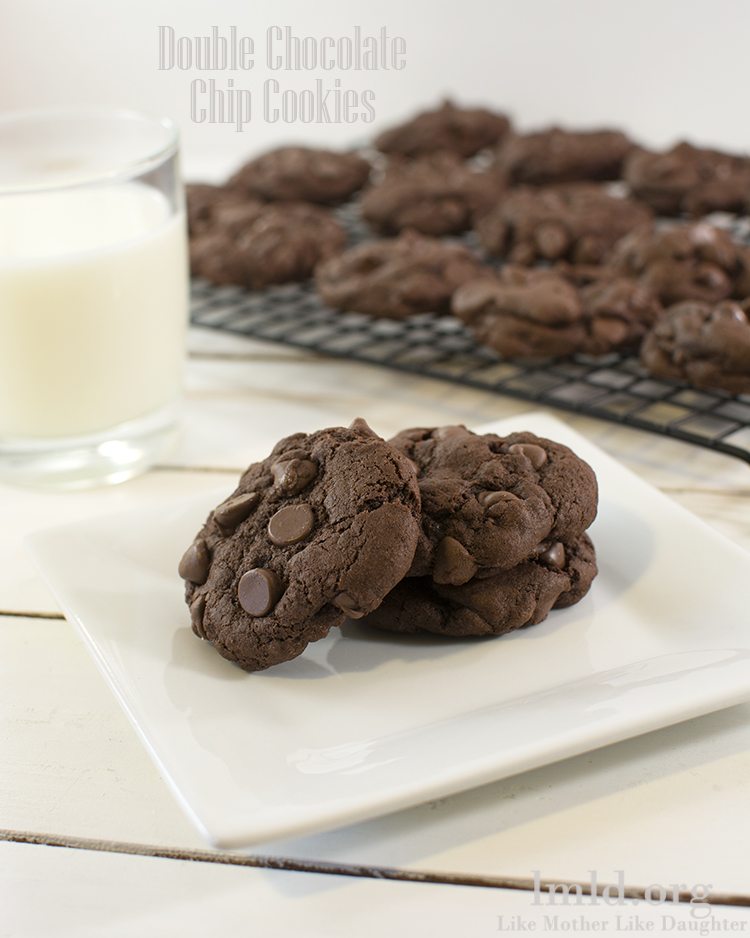 Luckily last night when I made these we had some family over to help eat them and actually between the 5 of us we ate almost every single cookie (I think there were still 2 cookies left this morning). But that is how good these cookies are. So good, that 5 people could eat almost 3 dozen cookies in just a few hours.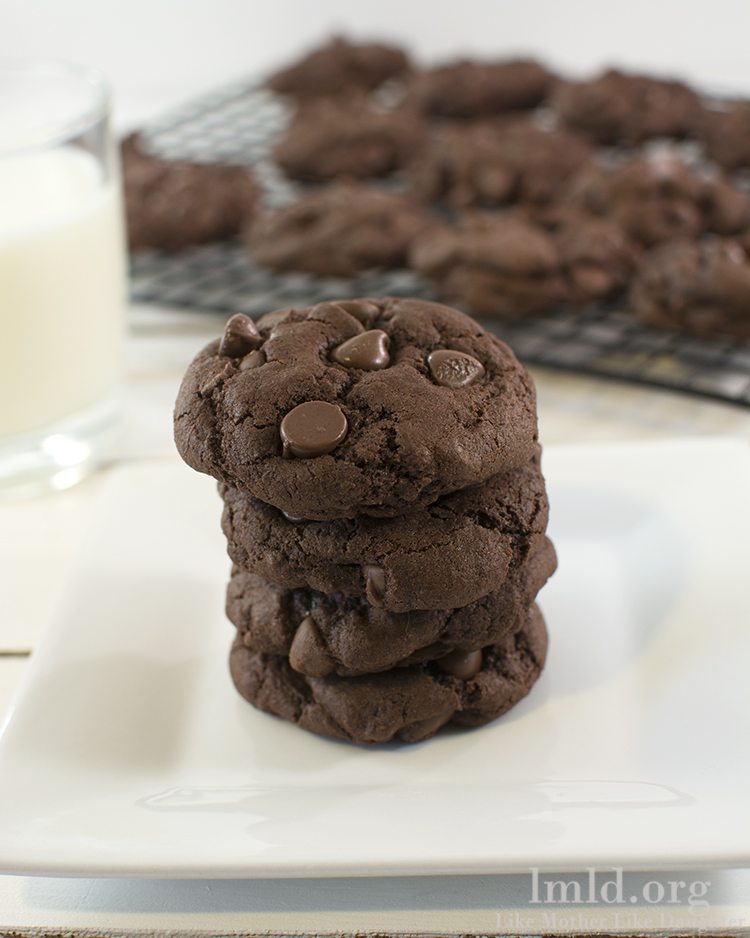 I'm telling you, if you like chocolate (who doesn't like chocolate!?) you will love these cookies. The chocolate batter is fairly simple to make and then to make things even more chocolatey you add in chocolate chips to the batter too. But I will warn you, these cookies are pretty rich and you will need a large glass of milk to go with them.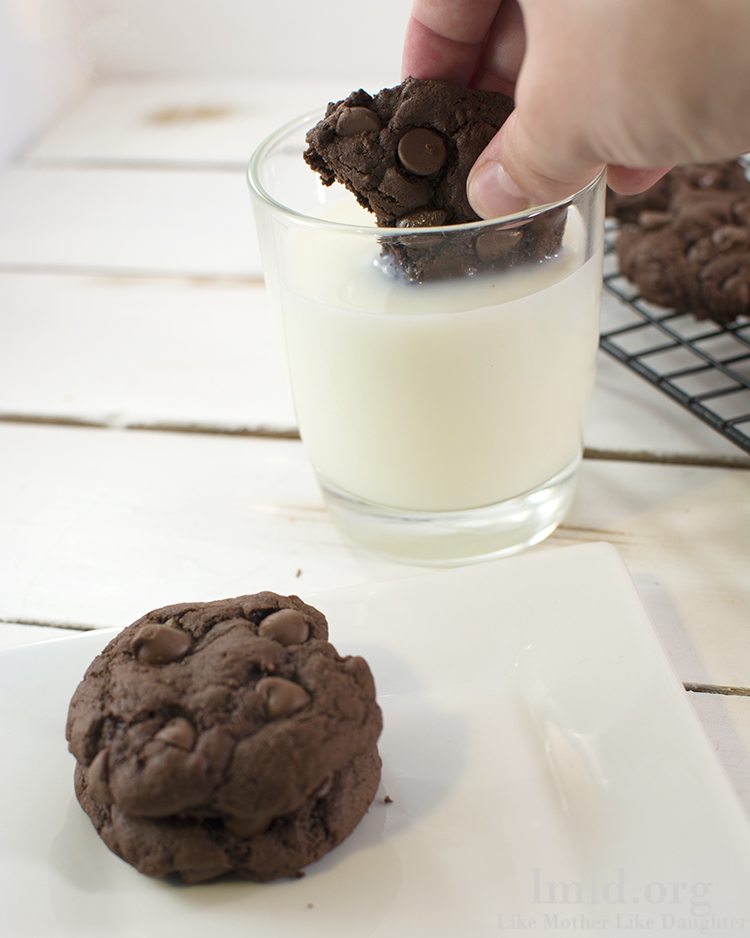 wheat

Double Chocolate Chip Cookies
Ingredients
½ cup butter (1 stick), softened
½ cup brown sugar
½ cup white sugar
1 tsp vanilla extract
2 large eggs
1 tsp baking soda
½ tsp salt
½ cup cocoa powder
1¾ cup to 2 cups flour**
1 cup chocolate chips
Instructions
Preheat your oven to 350 degrees.
Cream together your butter and sugars in a large bowl until light in color.
Add in your vanilla and eggs and mix in.
Dump in your baking soda, salt, cocoa powder and flour and stir until everything is mixed.
Mix in your chocolate chips.
Put your batter in the fridge for about 10 minutes if you don't like how sticky it is.
Scoop cookie dough by the tablespoonful onto a prepared baking sheet, sprayed with non stick spray, or lined with parchment or a silicone mat.
Bake cookies for about 7-8 minutes.
Allow to sit on cookie sheet for another 2-3 minutes before removing to a cooling rack.
Notes
**Add flour in slowly. Because of different measuring methods sometimes you will not need a full 2 cups of flour. Add flour till cookies get sticky, but rollable consistency. I have used 1¾ cup to 2 cups of flour in this recipe. If your cookies don't spread its because you used too much flour, you could try adding a drop of milk to the remaining batter. (Also drop the pan on your counter top when you remove it from the oven as this will help flatten cookies and give them the nice crinkly tops)