**I received a free Blendtec Designer 725 and Twister Jar in exchange for this post. All opinions are my own.
I love making homemade hummus so much, because you can season it how you want, and its the perfect quick, easy and healthy snack to make at home. My only problem is I don't like buying a big expensive jar of tahini when you only need a small amount for your homemade hummus. That's where homemade tahini comes in – I can whip up just a small cupful and have just a little bit to make about 2 to 3 batches of homemade hummus.
Pin this homemade tahini for later!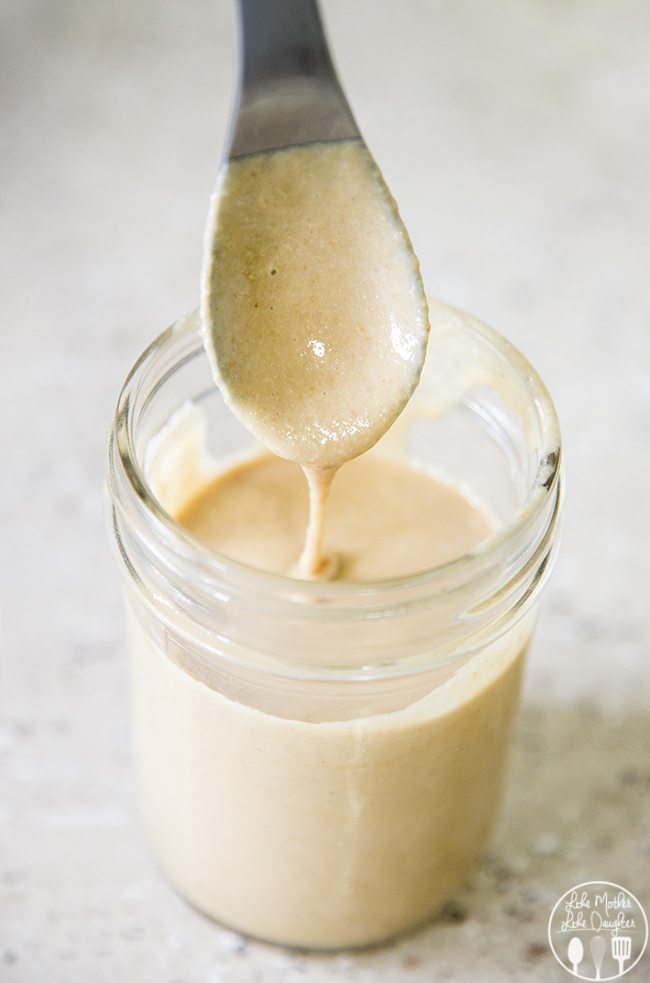 All you need to make this tahini is sesame seeds (hulled seeds have less of a bitter taste) and a little bit of oil (I used olive oil, but grape seed or canola would work great too).You can find sesame seeds at a bulk store, like Winco for really cheap.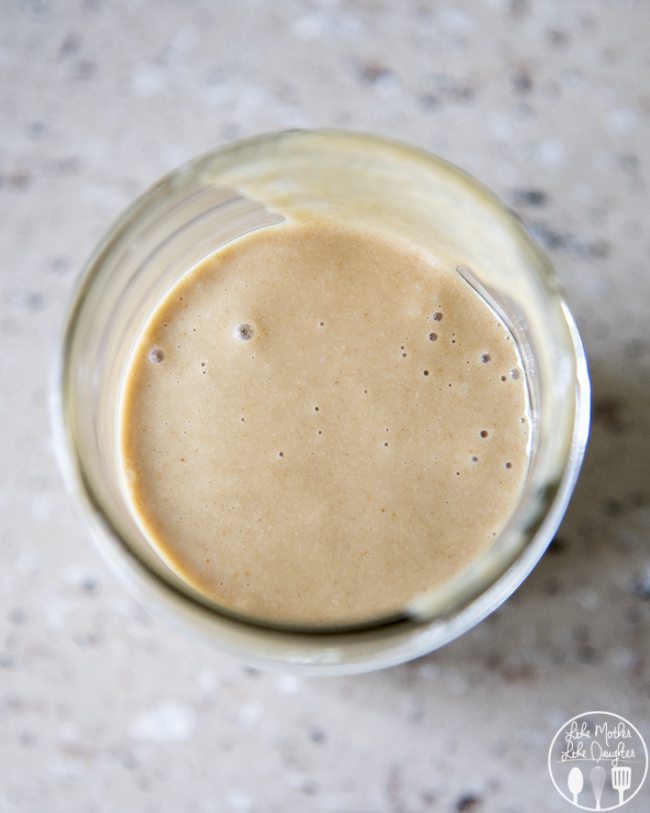 With my Blendtec Designer 725 making my homemade tahini is a breeze. I can make it only about 3 minutes time (8 if I toast my sesame seeds). With the twister jar I don't even need to stop and scrape the sides down, because just turning the twister lid a little while its blending, it keeps the ingredients from sticking to the sides of the jar and gives me a perfectly smooth homemade tahini. The jar also comes with a mini gripper lid for containing thinner blends.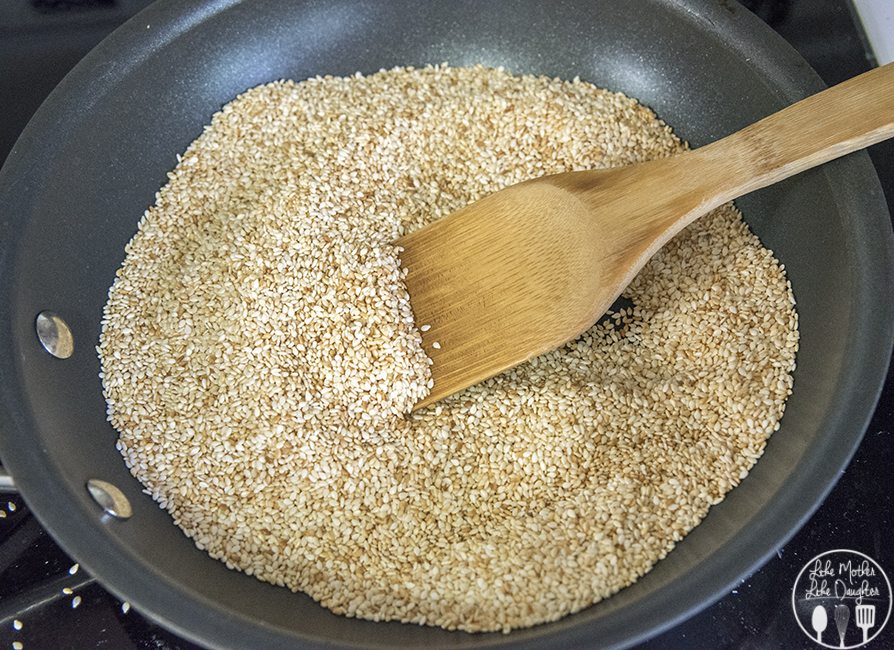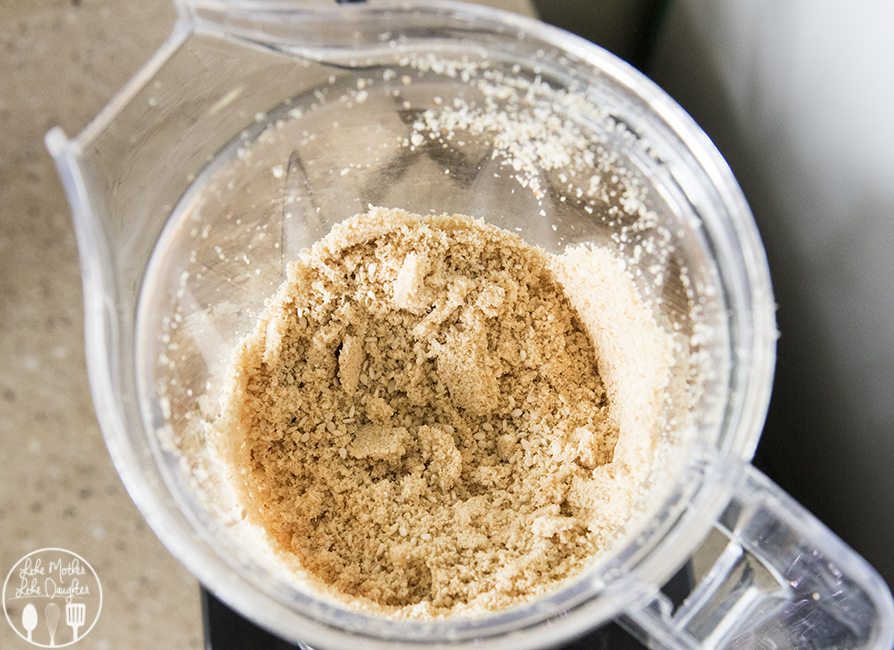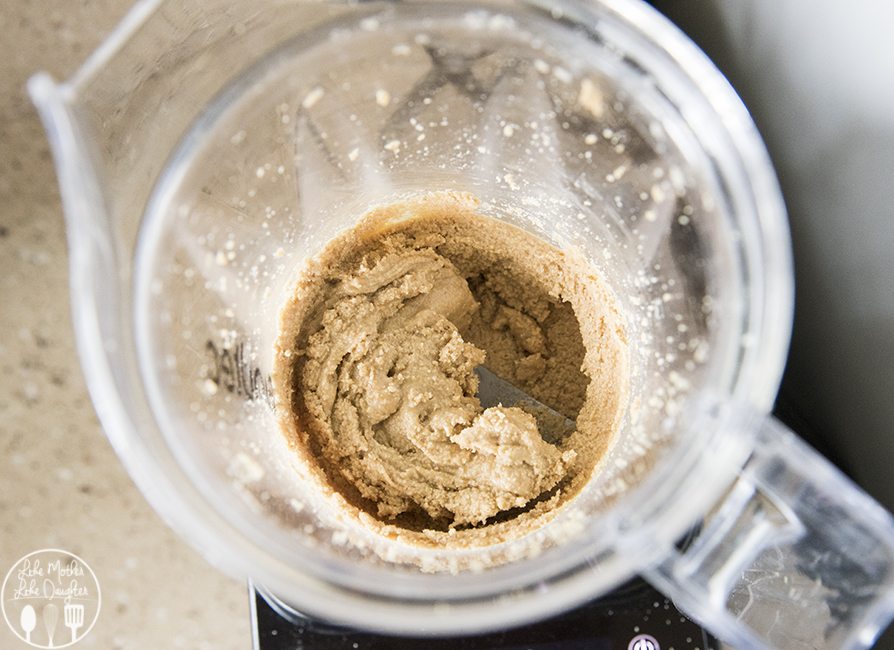 My Blendtec is one of the few kitchen appliances that has a permanent spot on my counter top. The Designer 725 has a 3.8 horsepower motor, illuminated touch screen with pre-programmed cycles for smoothies, salsa, ice cream, juice, hot soup and cleaning. Along with a touch slider with 100 speeds with the slide of your finger – it even tells you which speed to use for chopping, mixing, stirring, blending or pureeing. And you can use the pulse button on any of these speeds.
And just for our readers, thanks to Blendtec, we are giving away a Designer 675 Blender and Twister Jar. I promise you will love this blender! (a $660 value) Scroll to the bottom of this post past the recipe for this great giveaway! And stay tuned this week for more great blender recipes.
This post contains affiliate links.

Homemade Tahini
Ingredients
1 cup sesame seeds
2 TBS neutral oil
Instructions
(Optional) Toast your sesame seeds over medium heat on the stove top for about 5 minutes, stirring regularly (they burn fast), till they turn a light golden color. Allow seeds to cool for about 30 minutes.
Blend your sesame seeds in your blender (twister jar is best) until a crumbly paste is formed.
Add in 1 tablespoon at a time of oil, until you get the thinness of the tahini that you like (that was 2 for me).
Keep tahini in a sealed container for up to 1 month
Things you might need for this recipe:
Enjoy this homemade tahini in your homemade hummus, or in other recipes.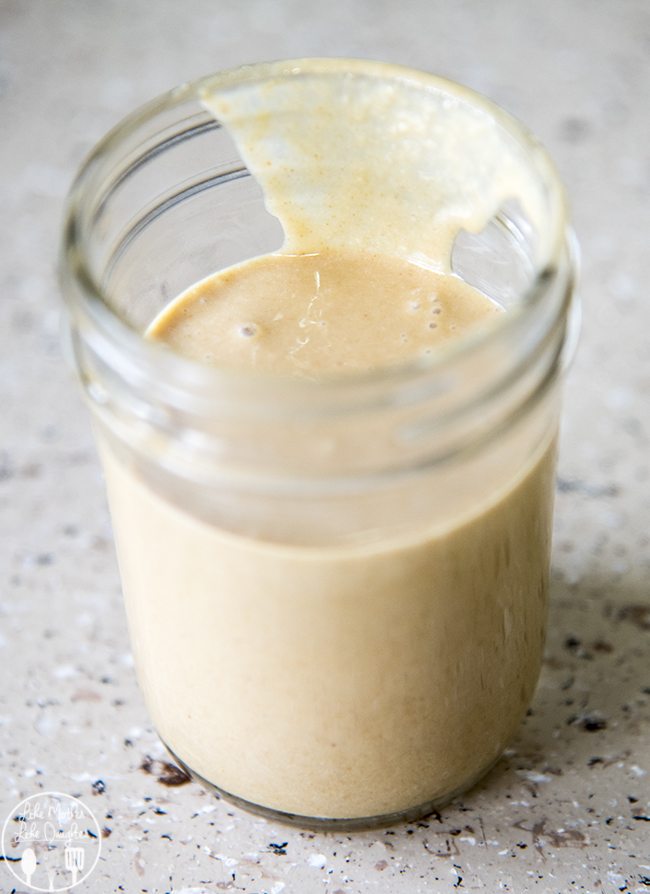 Now for the giveaway!! One lucky reader will win a BlendTec Designer 675 with a Twister Jar! Use the rafflecopter below to enter.