The best alfredo sauce is thick, rich, and creamy, and only has 4 ingredients! Its perfect with so many of your favorite dishes!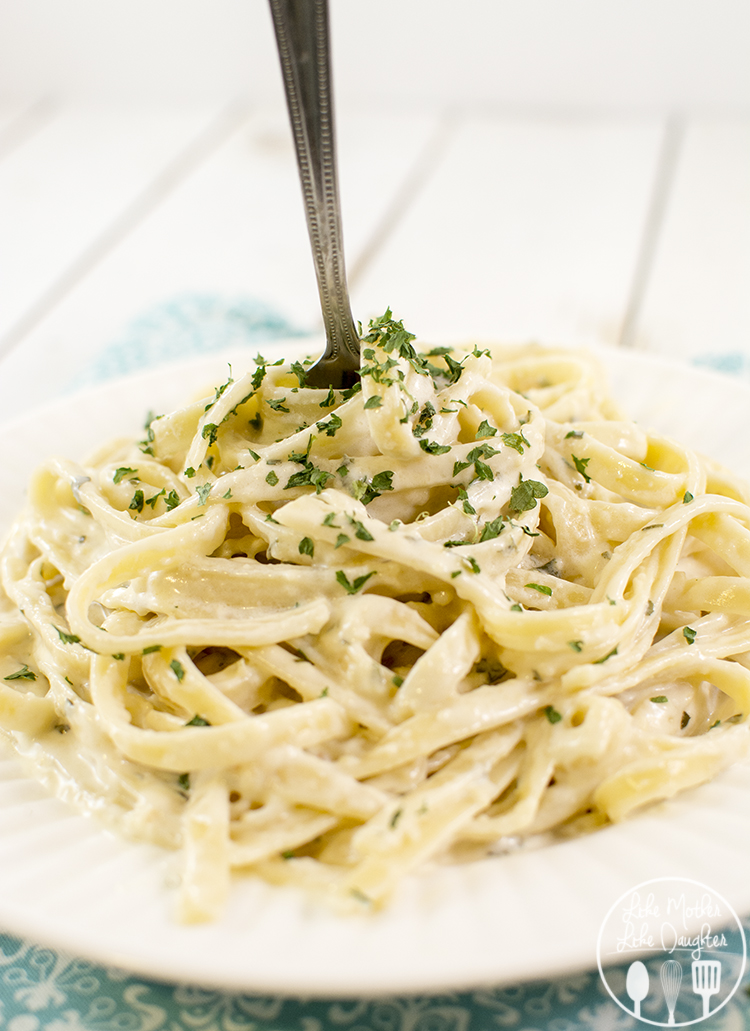 Homemade alfredo sauce is one of my favorites, its easy to make and comes together in only a few minutes, so its ready for you to eat it with any of your favorite pasta or pizza dishes! My husband and I often crave this dish and whenever we have alfredo sauce somewhere else it just isn't as good.
This thick and creamy alfredo sauce recipe is rich, and delicious. Its made with only 4 ingredients. All you need to make this alfredo sauce is:
butter
heavy whipping cream
parmesan cheese
parsley (if you want)
What could be better than lots of butter, cream and parmesan cheese?
I love having alfredo sauce instead of marinara sauce on my pasta, and especially if I have this amazing homemade alfredo sauce. Its everything you could want in an alfredo sauce and more!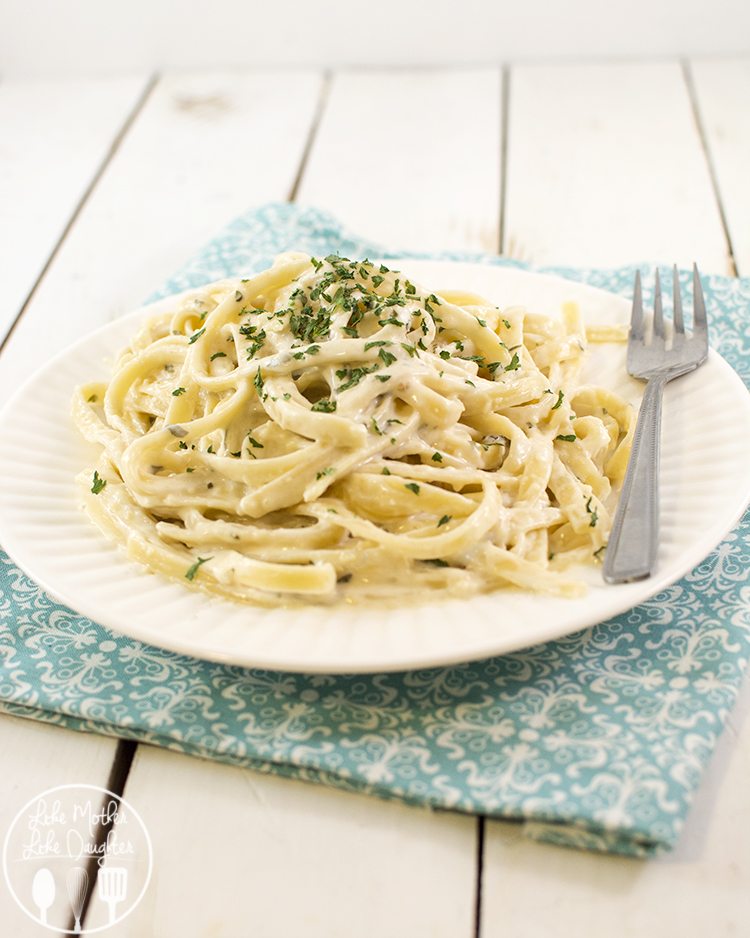 I've gone to many restaurants and ordered pasta with alfredo sauce on top and I'm almost always disappointed when I compare it to the deliciousness of this easy homemade alfredo sauce. Its easy enough to make that I never regret spending the time and there are so many dishes I love using it on!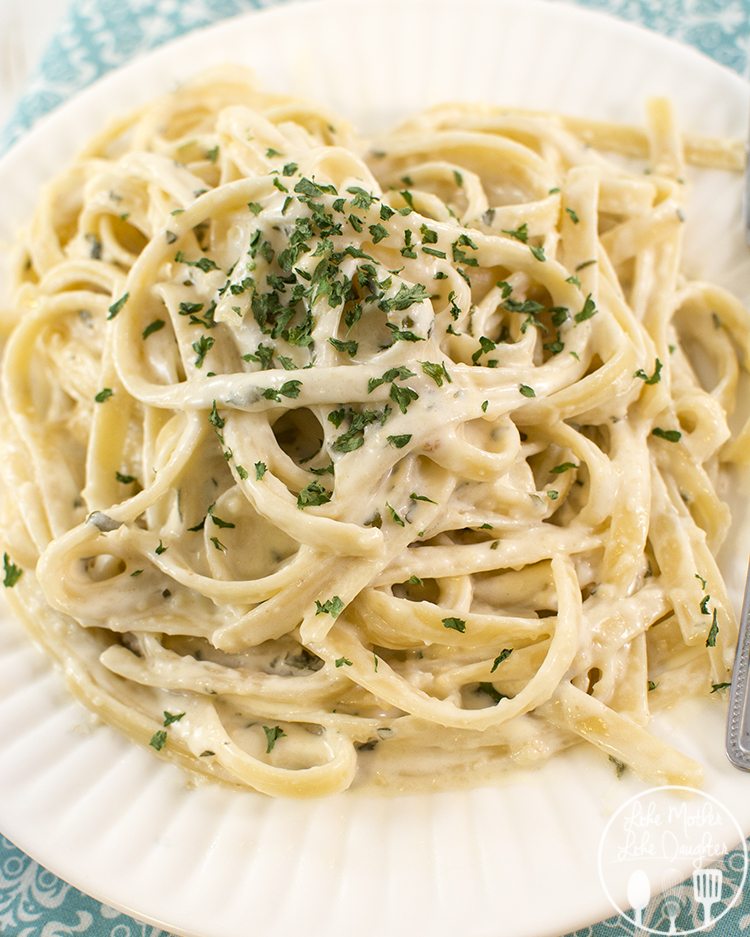 Looking for more recipes using this easy alfredo sauce recipe?
For dipping with french bread or garlic bread
Served over cooked vegetables
Alfredo Sauce
Ingredients
½ cup, 1 stick butter
1 cup heavy whipping cream
¾ cup parmesan cheese
2 TBS parsley
Instructions
Add all ingredients to a sauce pan over medium heat.
Bring to a boil stirring often.
Lower the heat to medium low, keep sauce simmering, and cook for about 15 minutes until sauce thickens.
Stir sauce very often to prevent the bottom from burning.
Enjoy over pasta, on pizza or as a dip for bread.
Enjoy this flavorful and delicious alfredo sauce!