This fresh mango salsa is easy to make, and its so delicious served with chips, on grilled meat, tacos, and more!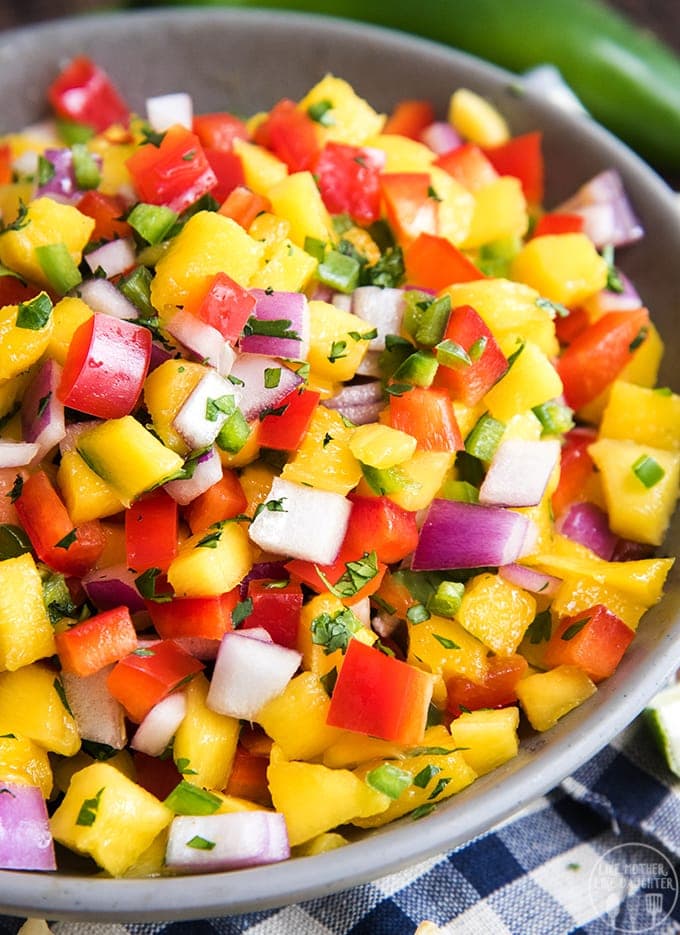 There are a few things I love, and mango salsa is one of them. I love it from the store and homemade and this homemade recipe is just perfection. You only need a few ingredients to throw it together, and with just a few minutes of prep work chopping everything up and tossing it together this fresh salsa is ready to go.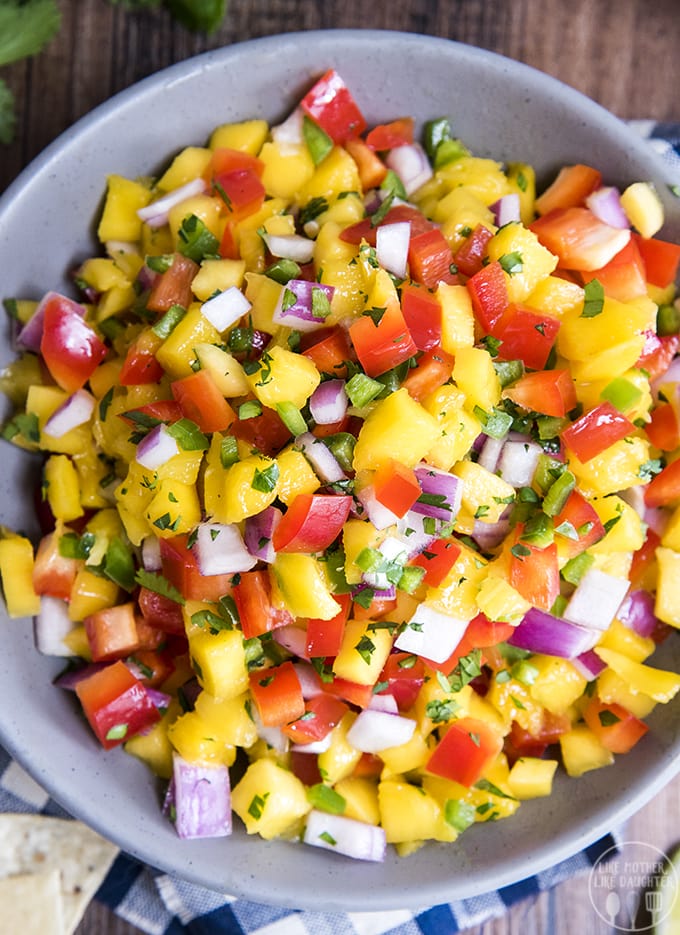 Its amazing on its own, eaten with a spoon, served with chips, on top of grilled chicken, or salmon, or even steak. And I just know it would be great on top of my favorite tacos, or a salad too.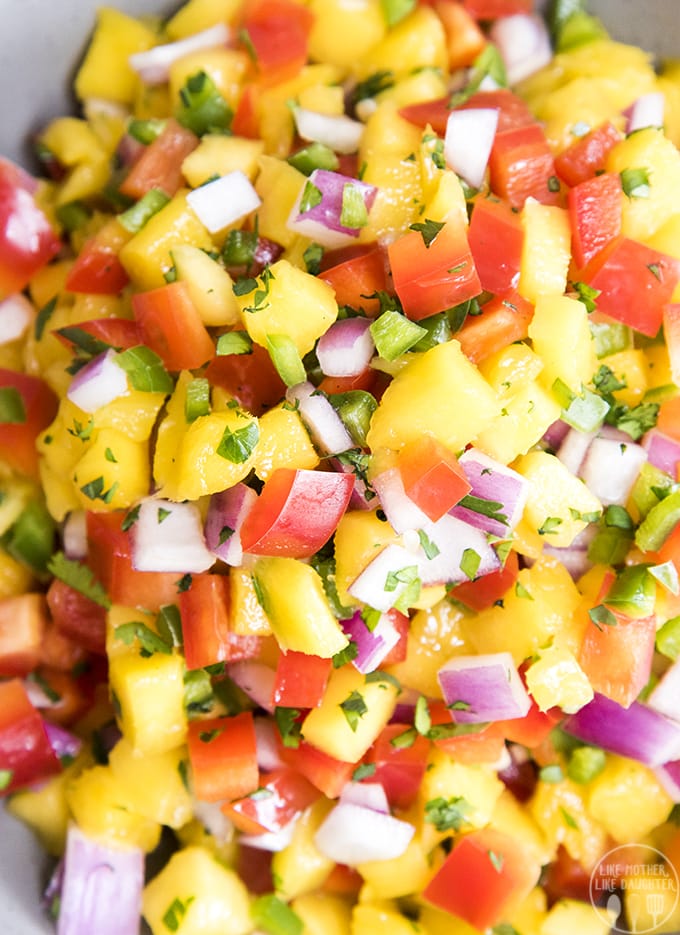 Its one of those ultimate summer recipe type recipes. Its bright, and colorful, and perfectly delicious.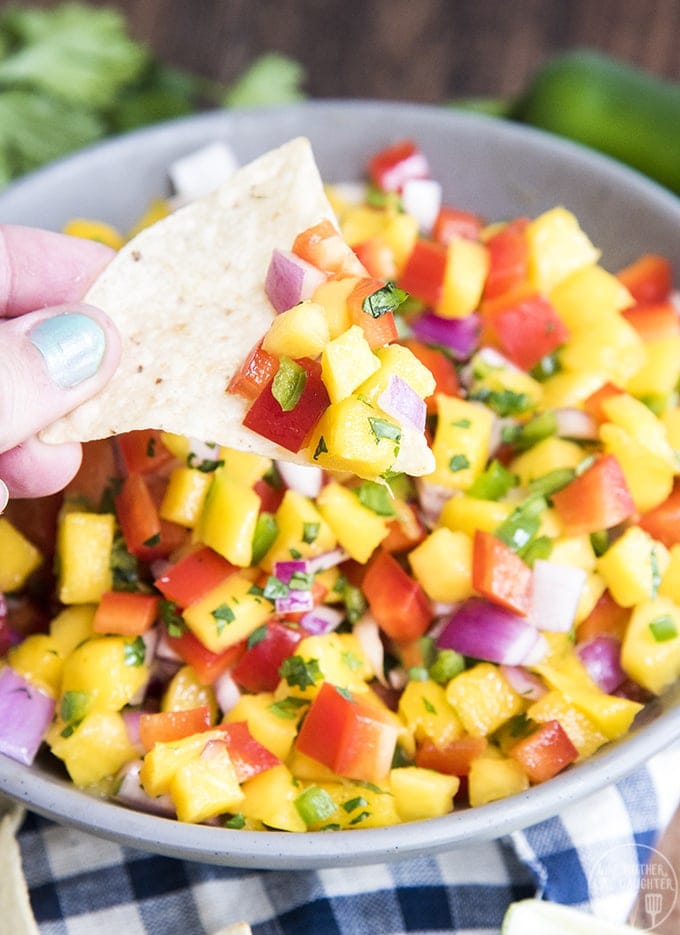 Fresh Mango Salsa
Ingredients
2-3 ripe mangos, diced
1 red bell pepper, diced
½ red onion, diced
1 jalapeno, seeded and minced
¼ cup cilantro leaves, chopped
1 large lime
½ tsp salt
Instructions
Add mango, red pepper, red onion, jalapeno and cilantro to a medium bowl and mix together.
Squeeze lime juice over the top and sprinkle with salt and stir.
Serve with tortilla chips, over grilled meat, or on your favorite tacos.