This banana cream pie is the best! With a buttery sweet graham cracker crust, banana pudding filling and topped with whipped cream!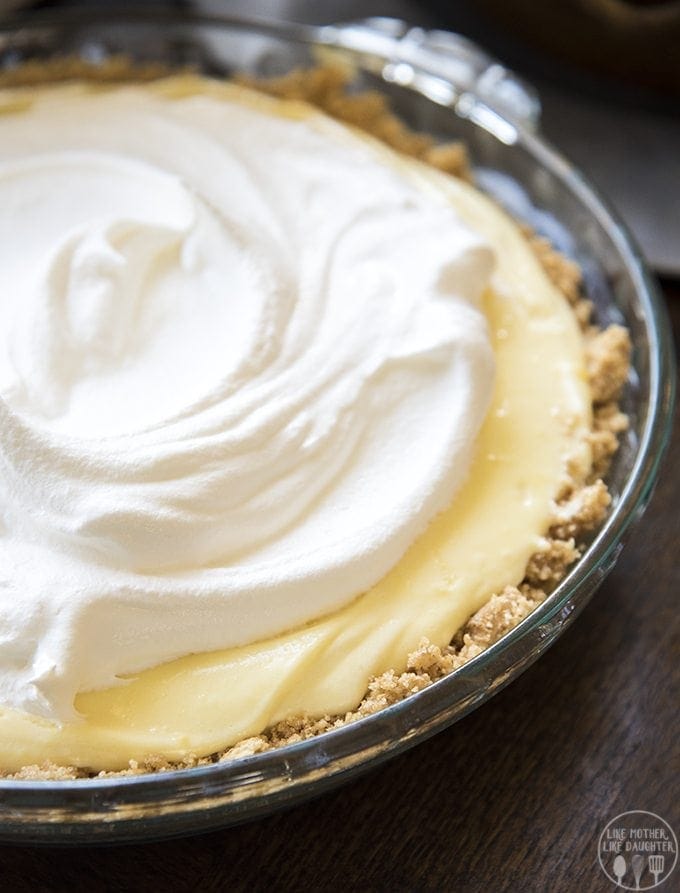 My favorite type of pie is always a cream pie, and banana cream pie is my favorite pie of all!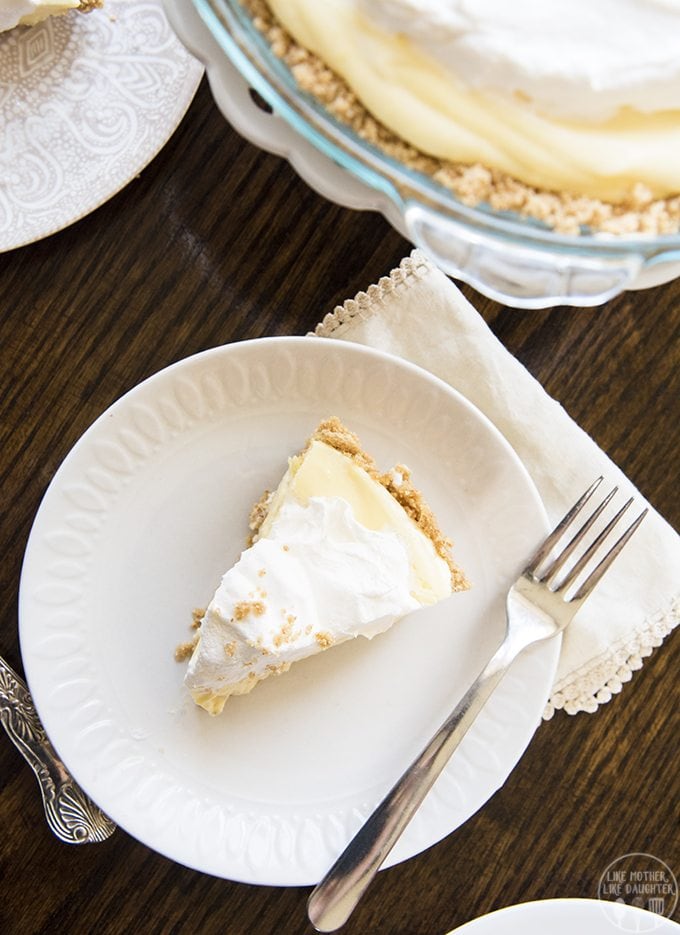 It always has to have a graham cracker crust though. For this pie, I usually just make it with pudding mixes to make it quicker and easier, and that's how I grew up with it. So its what I stuck with this time too – because I knew it would be the best. I did however make a homemade graham cracker crust because its better that way – but if you want to buy a store bought crust you're welcome to do that too.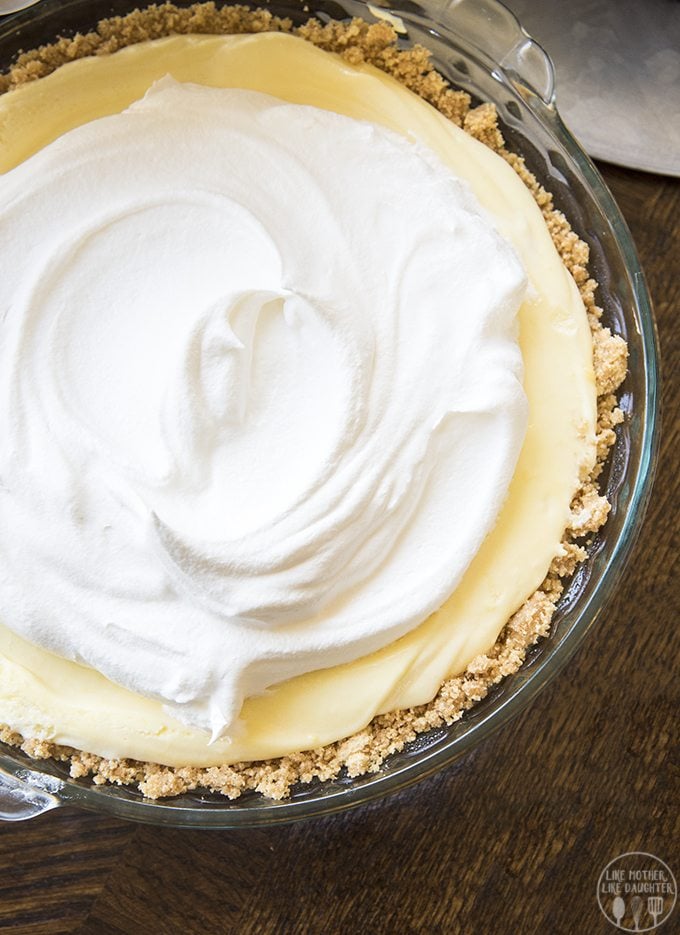 Some typical banana cream pies only have vanilla pudding, but I wanted the banana flavor to be strong so I used one banana cream pudding mix and one vanilla pudding mix.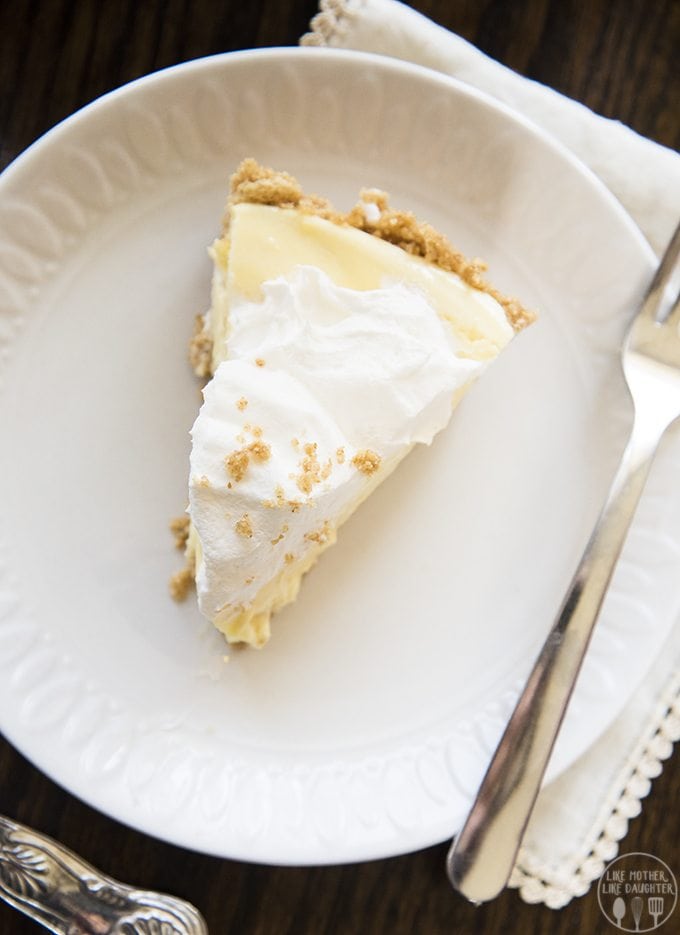 What is your favorite kind of pie? Or are you more or a cake and brownies kind of person?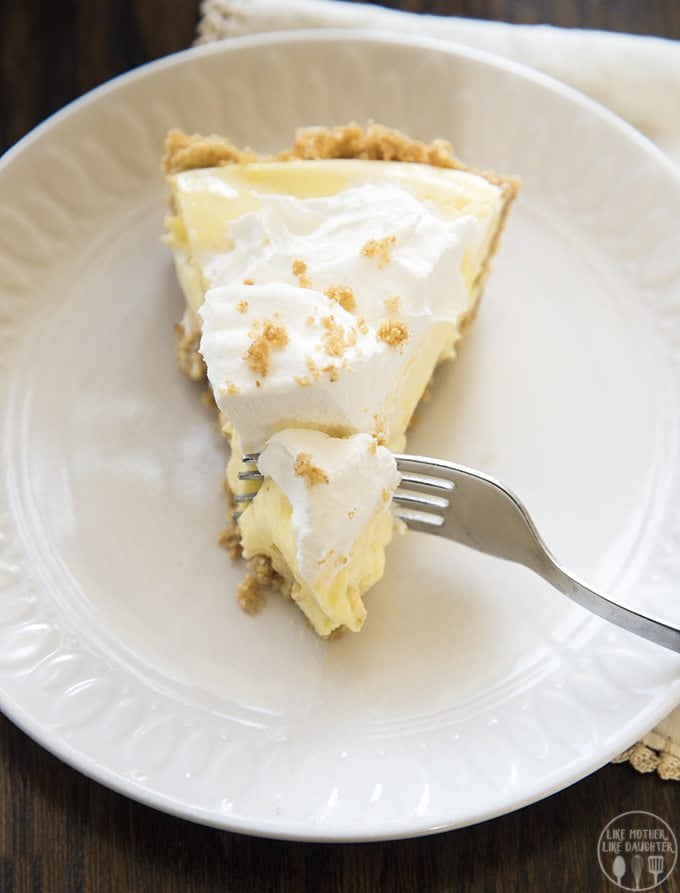 Banana Cream Pie
Ingredients
For the Graham Cracker Crust:
12 graham cracker sheets
¼ cup sugar
¼ cup butter, melted
For the Pie Filling:
1 3.5 oz vanilla pudding mix
1 3.5 oz banana cream pudding mix
2½ cups milk
2 bananas
8 oz cool whip
Instructions
Crush your graham crackers into a fine crumb. (It should make about 1½ cups).
Mix together your sugar with your graham cracker crumb in a medium sized bowl.
Pour your melted butter over the top of your crumb and mix it all together.
Pour your crust mixture into the bottom of a 9 inch pie crust pan and press down on the bottom and the edges.
Pour your pudding mixes into a large bowl and pour your milk over it and stir together. Add ½ cup of cool whip to the pudding mixture and mix well.
Cut your bananas into slices and lay them over your graham cracker crust.
Pour pudding mixture over bananas and smooth top. Place in fridge to set for about 3 hours.
Top with remaining cool whip and additional bananas before serving.
Enjoy this delicious and easy banana cream pie!
For other delicious pie recipes, try these: