I've mentioned before that chicken parmigiana is one of my favorite meals, so when I first saw this recipe for Chicken Parmesan Skillet Pie from Picky Palate I knew it was another recipe to add to my list of must makes. This pot pie doesn't have the normal breaded chicken, but you won't miss the taste because this is packed full of flavor and this way it cuts out a few unwanted calories as well. Don't worry we'll get those calories back from the cheese and pie crust 😉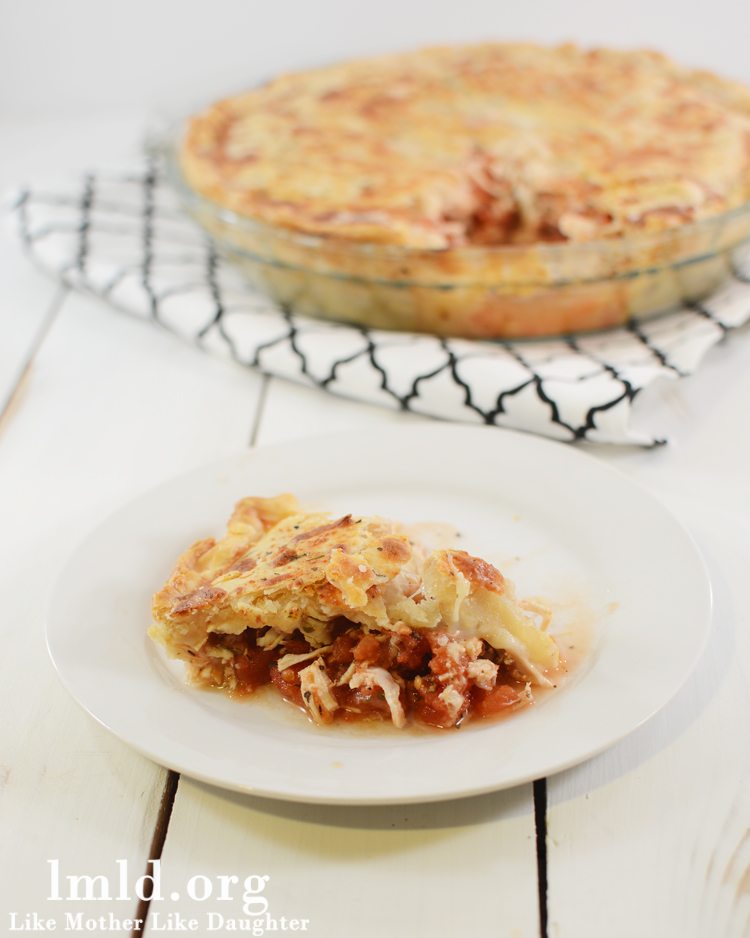 This delicious recipe combines the delicious flavors of chicken, marinara sauce and cheese, plus the added addition of a buttery and flaky seasoned pie crust. Sounds good right?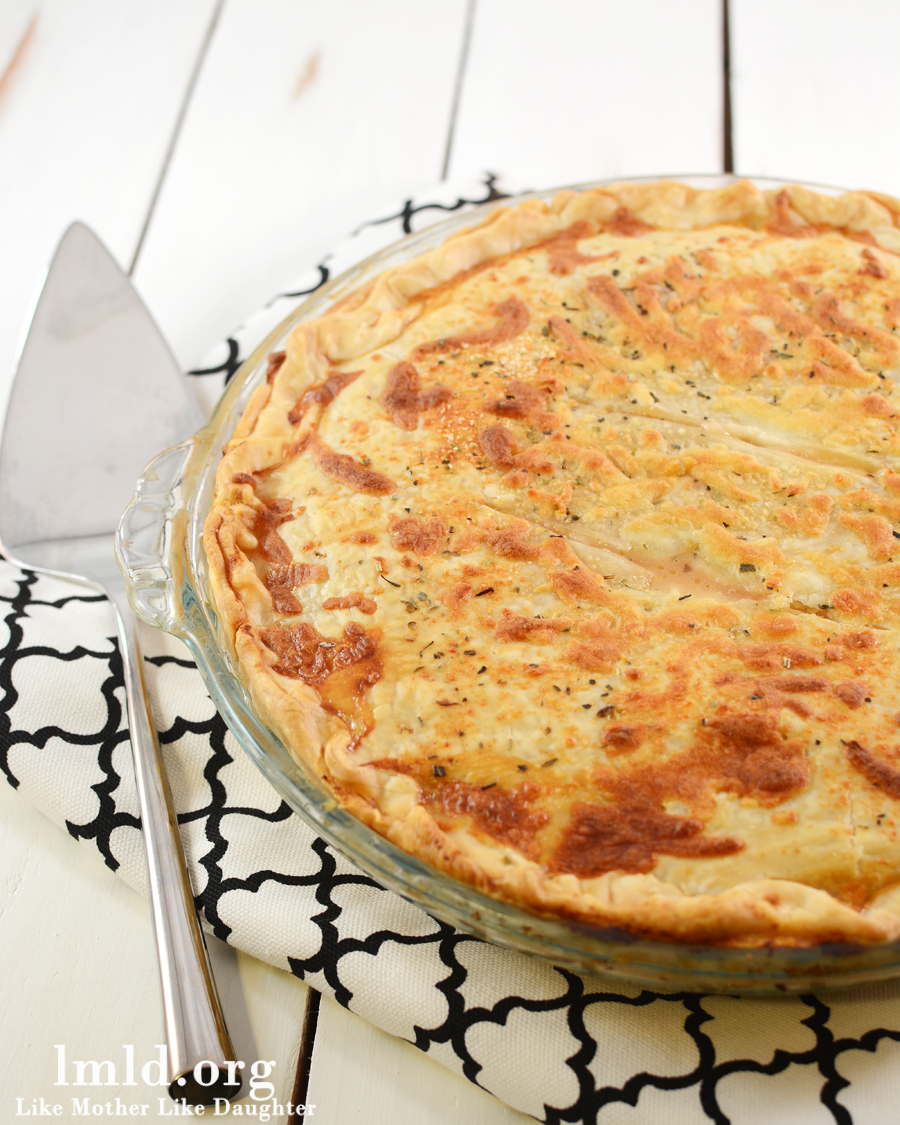 This chicken parmesan pot pie is extremely easy to make as well, you just need two pie crusts, canned tomatoes, shredded chicken and a little more. Easy enough right, lets get to that yummy recipe!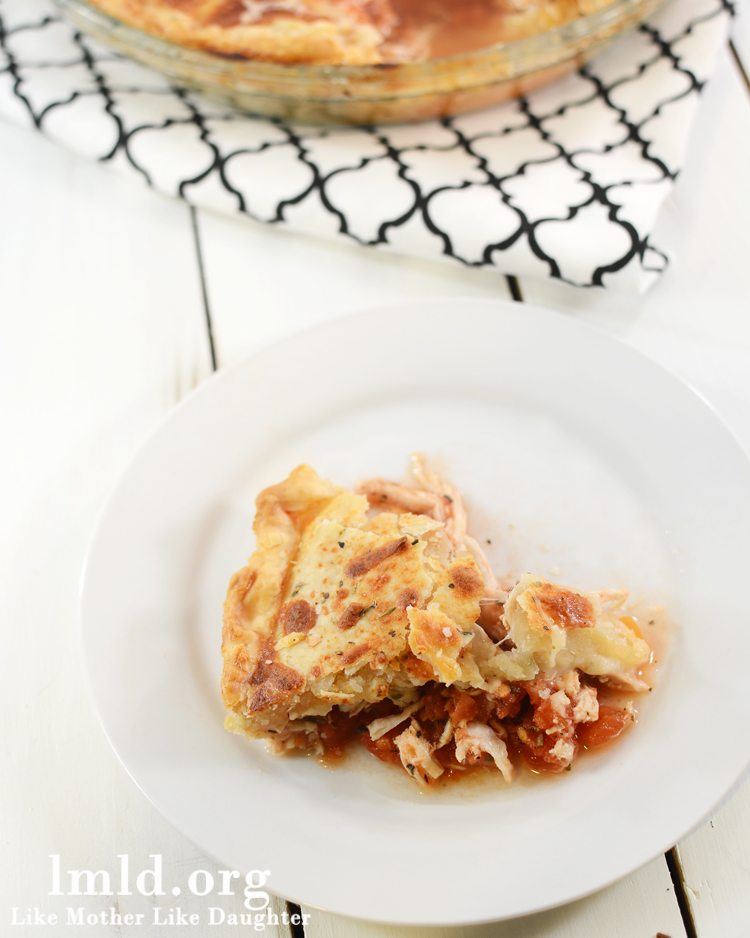 And by the way, we just switched to being a self hosted blog, which shouldn't mean any changes for you really, except that now we have this handy dandy ziplist plug in so you can save your favorites to your own ziplist box or you can easily print our recipes now too!
Chicken Parmesan Pot Pie
Ingredients
2 premade pie crust
2 14 oz cans diced tomatoes
1 TBS Italian seasoning
¾ tsp garlic salt
⅛ tsp black pepper
3 cups cooked and shredded chicken (I just boiled and shredded mine)
2 TBS parmesan cheese
¾ cup mozzarella cheese, shredded
1 egg white
Italian seasoning
½ TBS parmesan
1 TBS mozzarella cheese
Instructions
Preheat your oven to 400 degrees.
Spray your pie pan with non stick spray. Unroll one of your pie crusts and lay it in your pie pan.
Drain your cans of diced tomatoes.
Combine your tomatoes, Italian seasoning, garlic salt, pepper and shredded chicken in a medium sized bowl. Mix well
Pour mixture into your pie crust.
Top with additional pie crust and pinch the sides to seal.
Combine your egg white with 1 tsp water in a small bowl.
Brush your egg wash over the top of your pie crust.
Sprinkle a little Italian seasoning over the pie crust.
Sprinkle with cheeses.
Cut 2 slits into pie crust to allow steam to vent.
Bake for about 40 minutes, or until your crust turns a golden brown.
Remove and let cool for a few minutes before serving.
Enjoy this easy and delicious dinner combining 2 delicious flavors!