---
These Pie recipes are the best of the best with over 40 pie recipes giving you every option you could ever want for Thanksgiving Dessert, Friendsgiving, Pie Day, or any time of the year.
It's always hard to decide my favorite part of a Thanksgiving dinner, the turkey, the rolls, mashed potatoes and gravy, or the pies. I can never say no to about any of the different pies we might have on the spread, I want a little sliver of each one!
I love being able to try a little bit of each of the pie flavors, and we've got a huge assortment of different delicious pie recipes here, that you're bound to find at least one that you'll love! Perfect for Thanksgiving Day, Pie Day, Friendsgiving, Christmas, or any other time of year you might want a slice of pie!
We've got so many pie recipes here from caramel apple, to lemon cream, to mixed berry, to chocolate. You can't forget the pumpkin, or the banana cream (my personal favorite). They're all winners, you can't go wrong with any one of these recipes.
Banana Cream Pie (from Scratch)
A completely from scratch banana cream pie, with a buttery graham cracker crust, lots of bananas, and a creamy rich homemade pudding, with lots of whipped cream.
The perfect triple berry pie with a buttery, flakey crust, sweet and juicy filling. It's my favorite pie I've ever made!
Creamy, sweet, tangy, and refreshing. This key lime pie is the best with a sweet lime custard filling, all topped with whipped cream. It's so yummy!
The perfect pecan pie with the perfect gooey, buttery, sugary filling full of crispy pecans!
This cookies and cream pie is a delicious no bake pie, with an Oreo cookie crust, and a delicious creamy filling full of Oreos and topped with whipped cream!
The perfect easy and delicious pumpkin pie. Perfectly smooth, nicely seasoned, and so delicious.
An easy and delicious chocolate cream pie, with a crunchy Oreo crust, and chocolate pudding filling. So easy thanks to instant chocolate pudding mix.
The perfect apple pie topped with the best crumbly brown sugar topping. Don't forget the ice cream!
The best of both worlds, this brownie pie has a flakey, buttery crust, and the perfect fudge brownie filling.
A perfect no bake pie, with a smooth cream cheese base, topped with a fresh, sweet raspberry topping!
A creamy sour cream custard filling, full of juicy peaches, and topped with the best brown sugar streusel topping.
The best no bake pie, Oreo crust, creamy peanut butter filling, and the best rich chocolate ganache on top. With lots of peanut butter cups!
Banana Cream Pie (with pudding mix)
The easiest banana cream pie with a pudding mix filling, lots of whipped cream, and the best graham cracker crust.
Nutella Pie on Chelsea's Messy Apron
The perfect chocolatey nutella mousse all stuffed in an Oreo crust!
The best lemon meringue pie, passed down from my grandma. It has the perfect sweet and tangy lemon custard filling and don't forget the fluffy meringue topping!
This pie has the most rich and creamy chocolate mousse filling. It's a must make for chocolate lovers.
Classic banana cream pie with a twist. A delicious layer of smooth and creamy caramel!
Chess Pie from Cooking Classy
A delicious custard pie with the best crunchy browned topping.
A gorgeous berry custard pie with lots of berries, a creamy sour cream custard, and the best crumb streusel topping.
One of the best lemon pies out there. It's only 6 ingredients, and so easy an delicious!
Sweet Potato Pie on The Country Cook
Similar to pumpkin pie this sweet potato pie is smooth, cinnamony, and so delicious!
The best blueberry pie, buttery crust, lightly sweet blueberry filling. It's my husband's favorite pie ever!
The perfect buttery shortbread crust, creamy custard filled with bananas, and toasted coconut. It's a match made in heaven.
Strawberry Pie from The Recipe Critic
The easiest strawberry pie full of fresh strawberries, and jello in a classic pastry crust shell! Don't forget the whipped cream.
The best classic apple pie recipe. The perfect homemade crust, spiced apple filling, deliciousness.
Lemon Sour Cream Pie with Blueberry Sauce
Lemon and blueberries are a match made in heaven. This pie is sweet, and tangy, and so tasty.
Chocolate Pecan Pie on Cookies and Cups
A classic pecan pie with a chocolatey twist. Add melted chocolate to the filling, it's crunchy, sugary, and so good!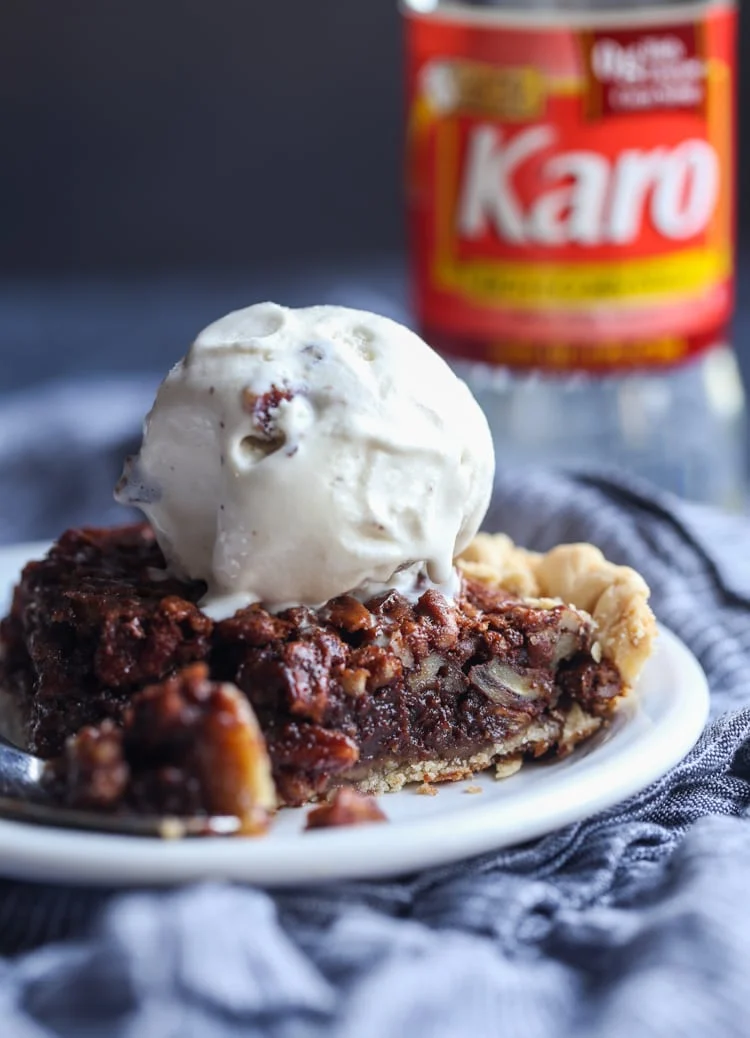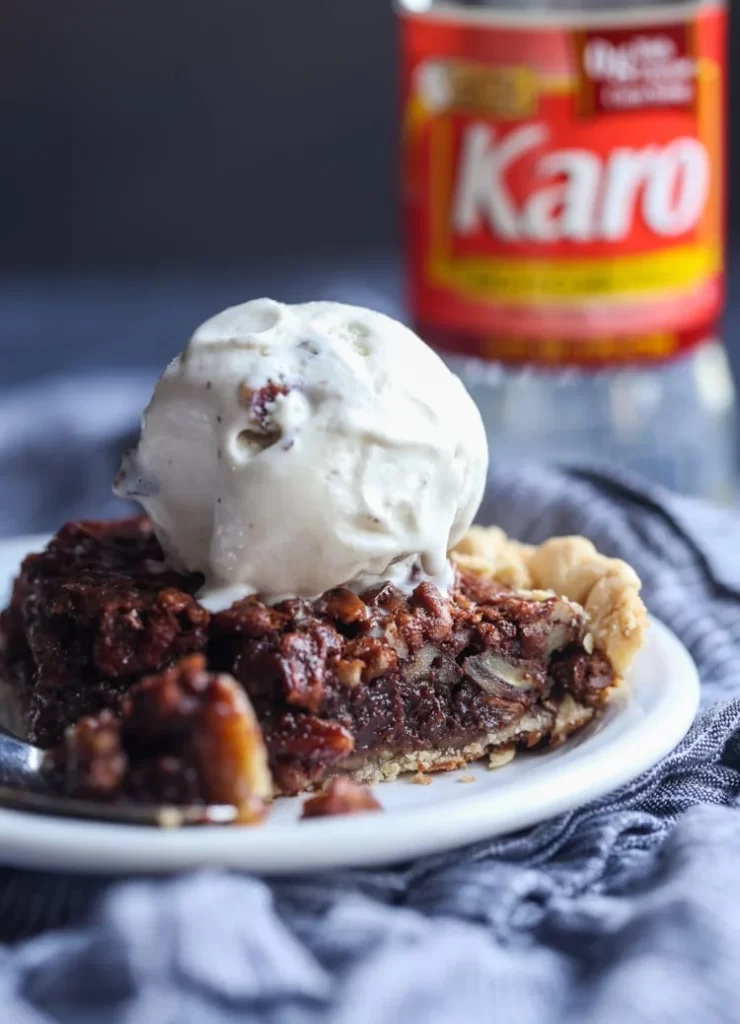 Apple pie with a caramel twist. It's cinnamony, caramely, and so delicious.
Coconut Cream Pie from Sally's Baking Addiction
A delicious coconut cream pie with a thick and creamy coconut pudding, lots of whipped cream, and toasted coconut. It's thick, creamy and so delicious!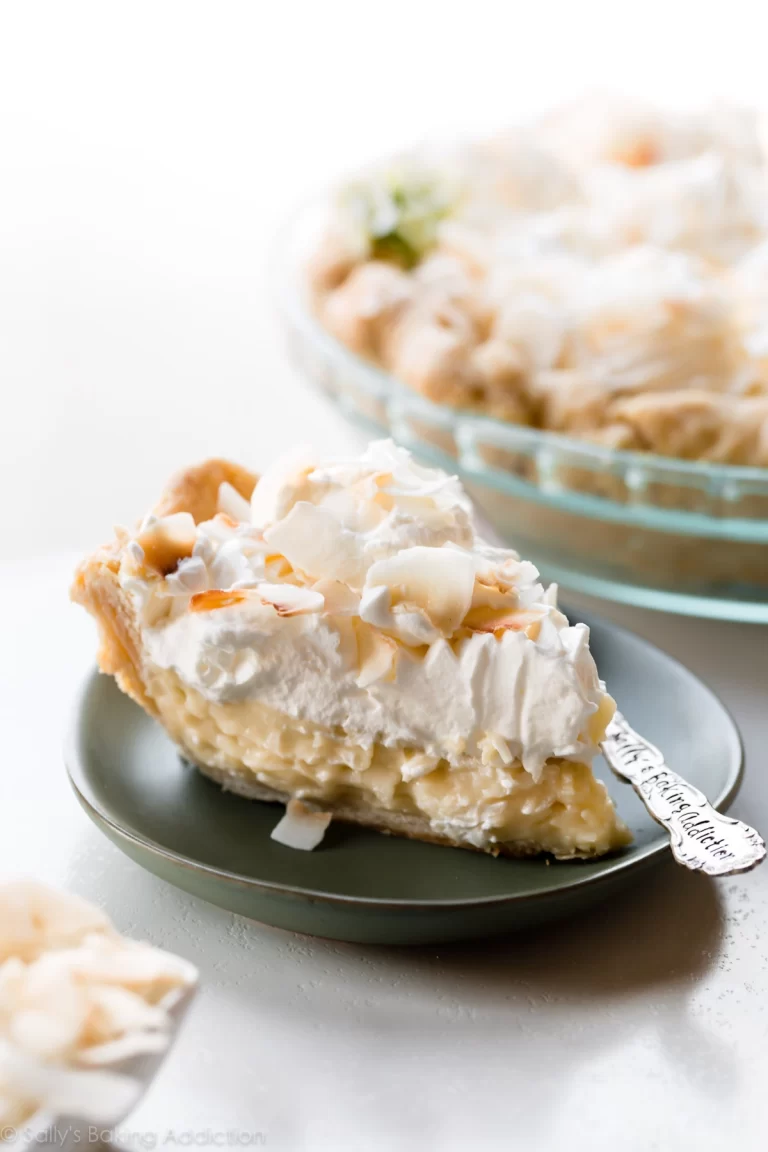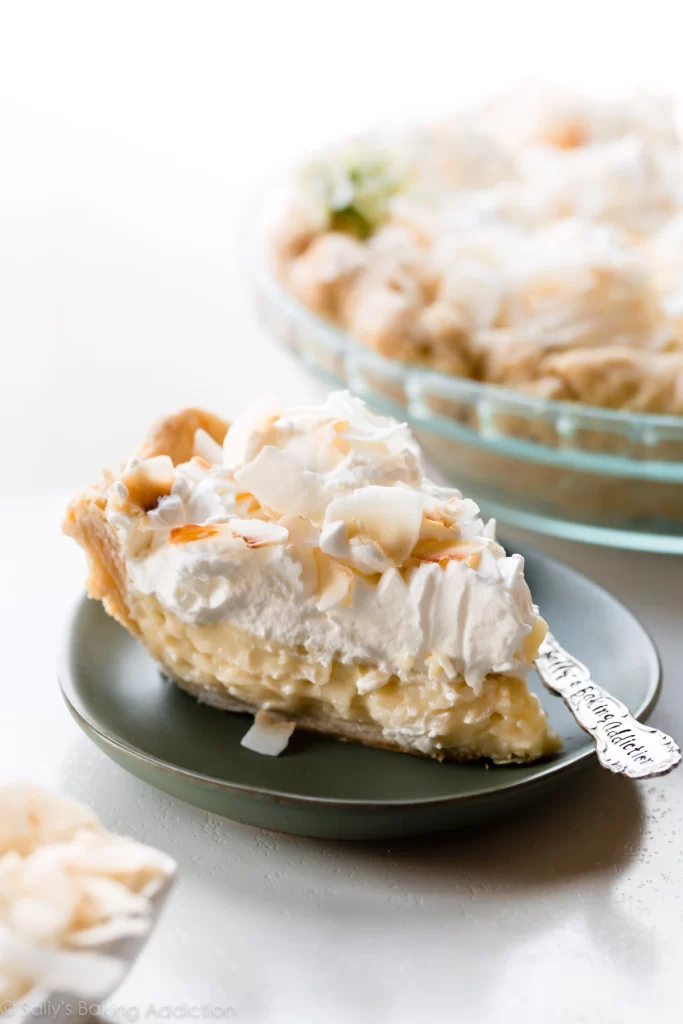 A cookie filling, loaded with all the best chocolate candies. Perfect to use leftover Halloween candy or whatever you have around the house.
Peach Pie from Crazy for Crust
The ultimate peach pie with the best juicy peach filling! So good with a double crust or crumble topping.
The best blueberry pie with a crispy brown sugar and oat topping. Perfect with a dollop of whipped cream or ice cream!
Apple Cranberry Pie from Two Peas and their Pod
A buttery, flaky pie crust full of apple slices and cranberries. Perfect for the holidays.
A delicious no bake pie with that classic pb and j taste!
Honey Pie from Baked by an Introvert
A honey flavored custard filling a perfect crispy, flaky crust.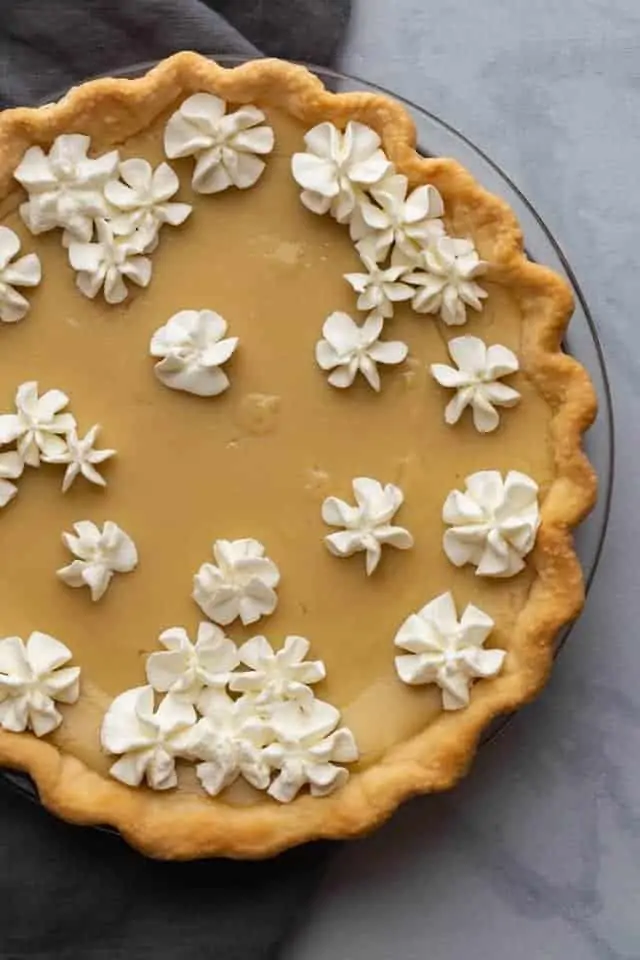 Cherry Pie from Tastes Better from Scratch
The perfect easy cherry pie recipe, perfect for novice and advanced bakers!
Slab Pies, Pie Bars, Mini Pies and More
These pecan pie bars have a buttery shortbread crust, with that same favorite pecan pie topping. So much easier than the full pie!
Mini Apple Pies on Live Well Bake Often
Mini apple pies with the best simple homemade apple pie filling. The perfect fall dessert.
The perfect pie in slab pie form, full of three berries, and rhubarb. Perfect for a crowd.
Lemon Meringue Pie Cookie Cups
If you're stressed to make a whole pie, these lemon meringue pie cookie cups are the perfect solution. Miniature pies, with a cookie crust. Who could say no?!
Pumpkin Slab Pie on I am Baker
A delicious slab pie with a cinnamon pie crust, a thinner pumpkin pie filling, and don't forget lots of whipped cream!
Creamy banana pudding all wrapped up in mini sugar cookie crust!
Adorable little flaky hand pies full of blueberries!
The perfect poppable treats. You can serve them as is, or with whipped cream!
Apple Slab Pie om Smells like Home
Perfect for a crowd, this apple slab pie is buttery, juicy, and so good!!
S'mores Hand Pies on Bakerish
The best flavor of s'mores all wrapped up in a gooey hand pie!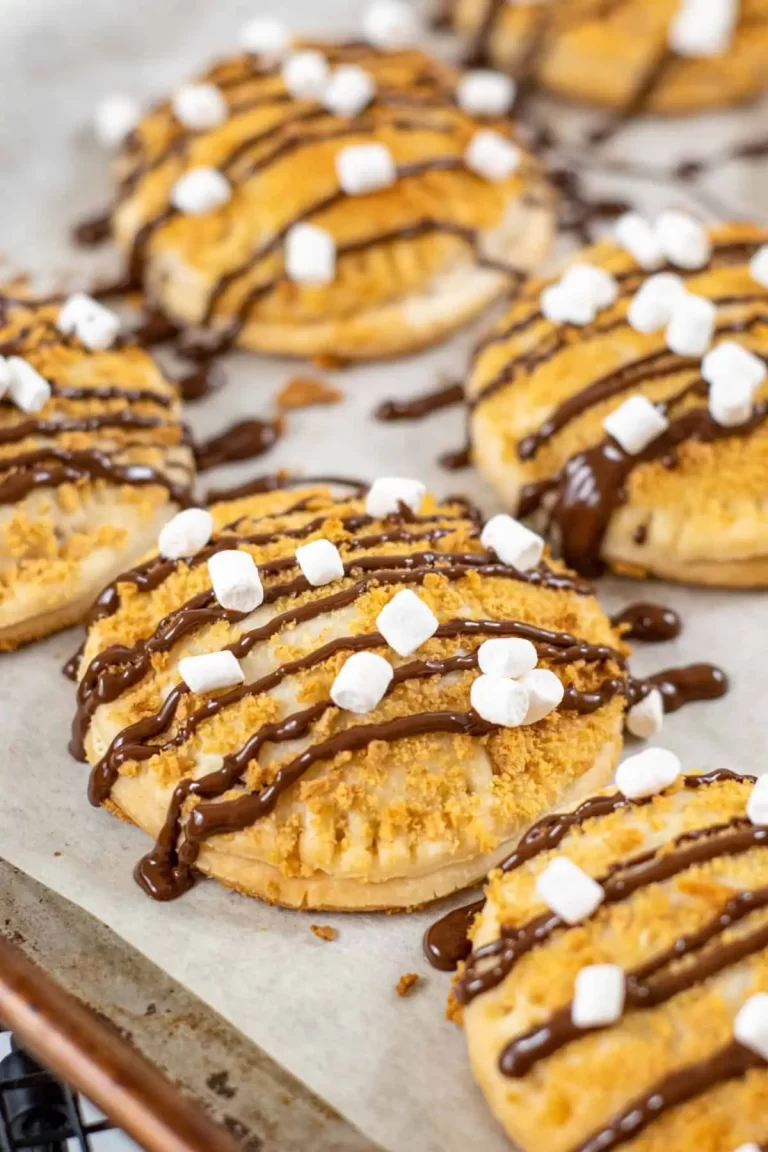 These pie recipes were first posted on 11/13/16. The photos and post were updated on 11/17/21